We are so fortunate to be able to partner with such wonderful, talented wedding professionals. Today, we introduce you to Amanda from Thistle Bee Florals — a local flower artist serving Roseville and the surrounding areas.
"When I began Thistle Bee Florals, it was a one-man show. I love the personal connection, so I intended to stay that way. However, I soon realized I would need to share this amazing experience with a team to achieve what I now know is a bigger concept, and boy did I find the best. Last summer, I was lucky to find four compatriots, Terri Franzoni, Shirley Redublo, Brenda Herrera and Minnie Sima. These ladies all come from different backgrounds, and all are such inspirations to me to build a community within my little company. We very quickly became a cohesive team all sharing a deep passion for flowers and the power they have to change the world, even in small ways. We share jobs, responsibilities, and combed our combined skill set creates incredible floral projects. We are all so very proud of our accomplishments thus far and for the happy clients we now look back on. I am incredibly excited for the coming years and expanding our resources to give these amazing ladies even more ways to show their floral genius!" -Amanda, Thistle Bee Florals.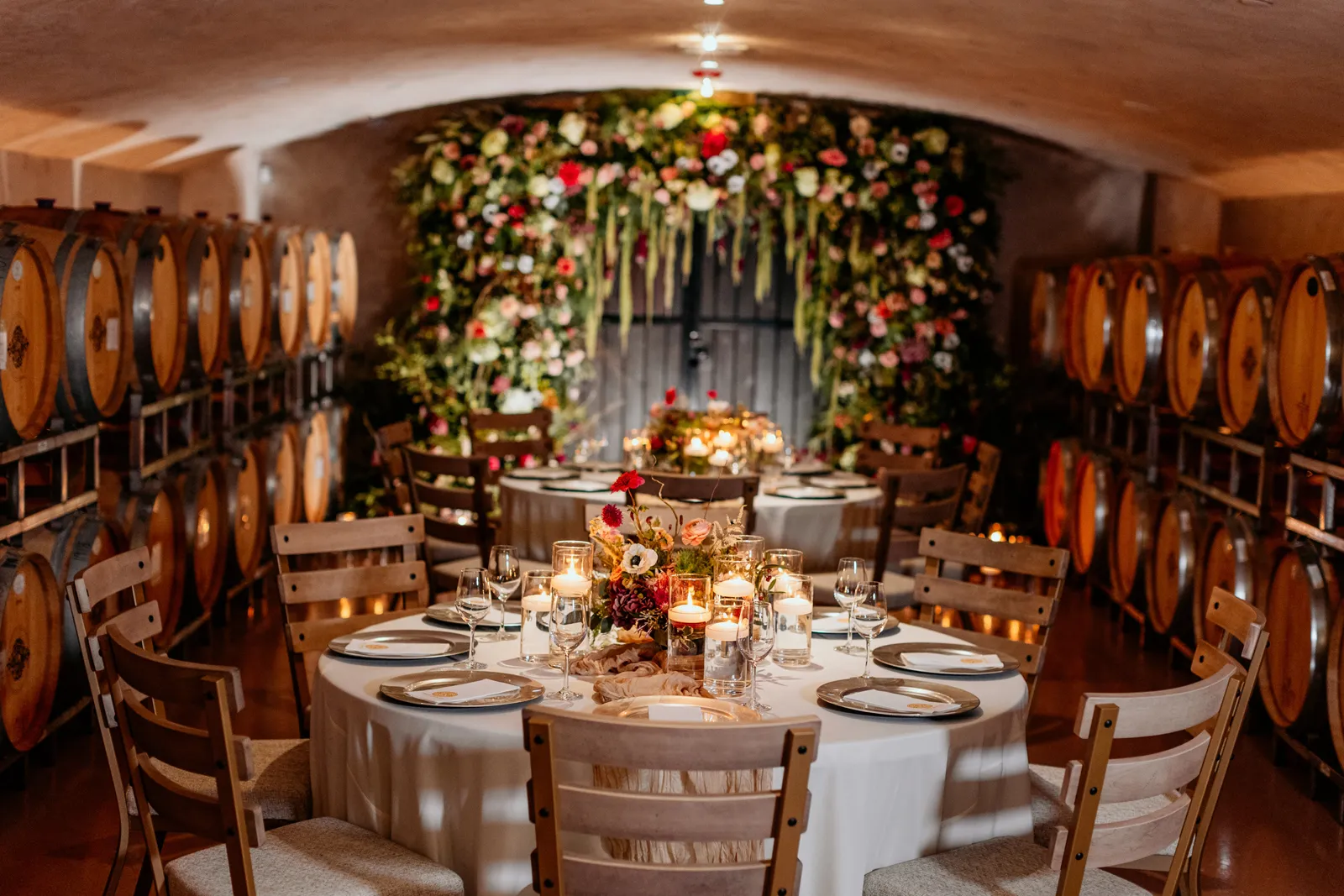 When did you establish your business?
November 2022.
Tell us a little about your business.

Small to medium sized collection of floral obsessives.
What made you start your business?

A love of celebration and helping people create amazing floral memories.
How has your business evolved since you first started?

I started in my home – more crafting really. Then decided to stretch myself professionally. I took on large projects, styled shoots, expanded my team, adapted new technology, focused on business development and launched a new level of creativity in flowers.
What sets you apart from your competition?

The personal connection. I have been told we are very different, my brides often express a sense of calm, of relief and trust. I don't know if that sets us apart but I do feel responsible. It's my job to make this fun and not stressful; to honor their priorities and wishes.
What's your favorite part of your job?

I love the personal connection the most. It helps me find the best floral expression for their most special day. The memories they take from our brief association are my driving motivation.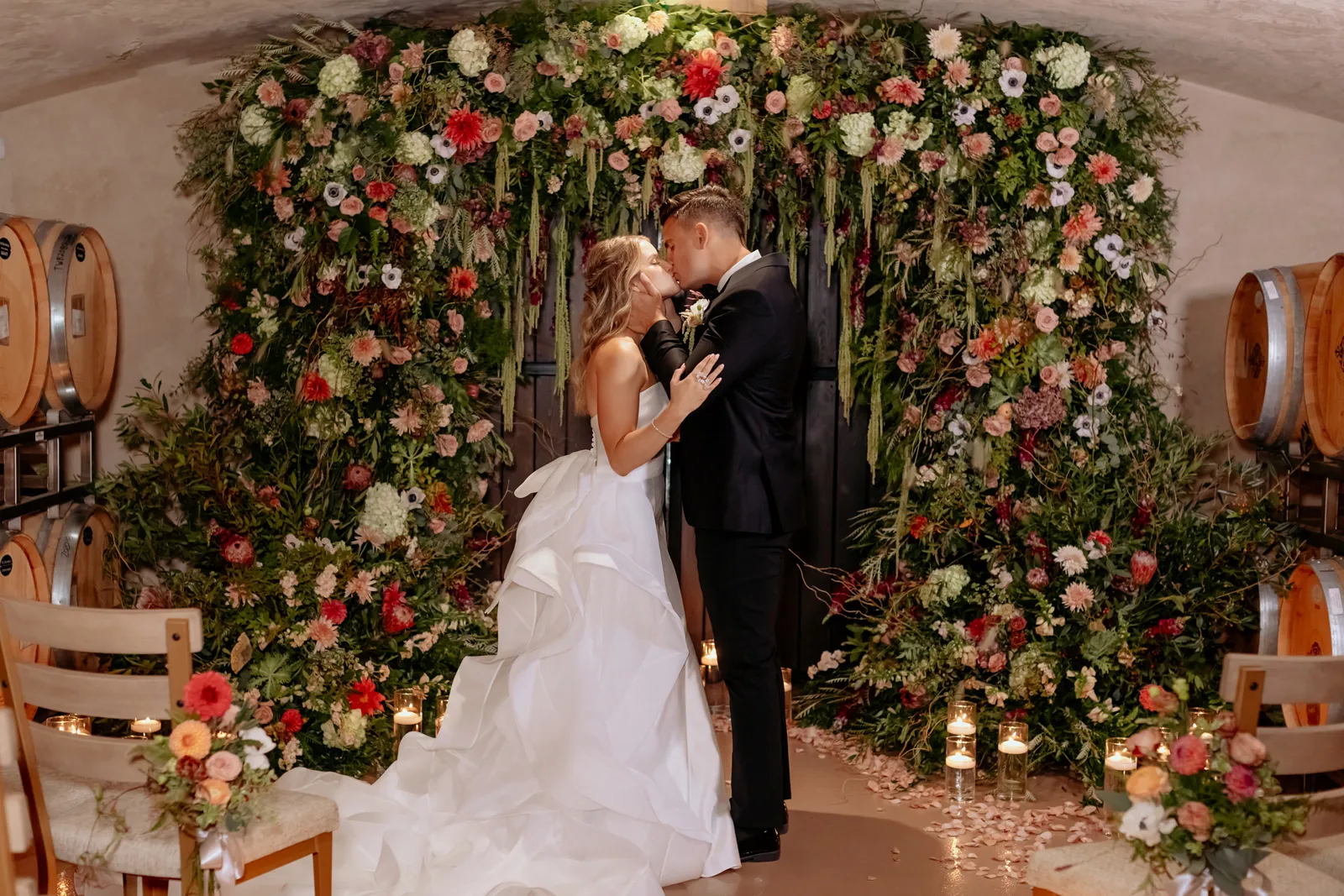 Where do you find inspiration?

Amongst my peers, the work being done across the world is amazing. The flowers being developed are stunning. The local farmers who work so hard each season to grow the best [flowers]. Art, photography, nature, emotion, color and most of all, my client!
Any trends you're hoping make a comeback? Or don't make a comeback?
I just did a wedding that was a throwback to the 80's. Stargazer lilies, stephanotis, classic white, cascading bouquets… quiet and romantic. I love all of the garden style we get to use now, but it was lovely to see.
Have you won any awards? If so, when and what?

Not yet, but every job I do, I like to think will end up on a magazine cover one day!

Anything you're dying to see a couple do, but haven't yet?
I'm English so I would love to see a Silver Ghost Rolls-Royce adorned in ribbons and flowers pick them up at the end of the night.
What is the most outrageous thing you've ever seen at a wedding?

Instead of lighting a unity candle, the couple made a peanut butter and jelly sandwich and then shared that with locked arms. It was great!
What is your biggest pet peeve at a wedding?

That things get rushed. The moments need to be given space to settle and quite often there is a hard push. Only the very best wedding coordinators can manage this.
What's your favorite comment/compliment that one of your clients has given you/your business?
When I deliver flowers, that moment, that expression that says everything.
When you were a little kid, what did you want to be when you grew up?
An artist. From Architect to gardener, any expression of that.
Check back in the coming weeks to learn more about Amanda!
But in the meantime, for more information about Thistle Bee Florals, visit her website, thistlebeeflorals.com and follow her on social @thistlebee_floral (IG) and @thistlebeeflorals (FB)
Photos used from a Styled Shoot done by Thistle Bee Florals in the wine cave at Twin Rocks Estate Winery in collaboration with Naian Photography. Find the Vendors listed below!
Tune in for more business spotlights in our Partner Profiles series!