Welcome back to another installment of the "For Your Review" blog series based on our popular column in Real Weddings Magazine by columnist Sharon Penny.
With each issue of Real Weddings Magazine, Sharon scours the globe to find helpful, interesting, fun and often off-beat (which we love!) items and online resources that help you plan (or at least help you blow off some steam while planning) your big day. Here, we share some extra books to help you plan, a few extra "Like That, Try This" song suggestions, and a bonus list of Pre-Wedding Sleepover Movies that weren't in print.
Harry & Meghan: The Wedding Album by Robert Jobson
A beautiful keepsake of the newest royal couple's stunning wedding. Featuring not only photos and stories from their big day, but back-story on their engagement, the design of the custom wedding ring, and details of the couple's extensive charity work. A must for royal fans.
And because, why not, Harry & Meghan: The Wedding Coloring Book by Teresa Goodridge
A fun whimsical addition to your adult coloring book collection: and/or a great bridal shower gift!
The Wedding Date by Jasmine Guillory
The perfect cuddly blanket rom-com that'll put a big swoony smile on your face. I don't know about you but 'fake date' is my favorite romantic fiction setup. Here, Mayoral Chief of Staff Alexa gets stuck in an elevator with groomsman/podiatrist Drew during a power outage and agrees to be his plus-one to a wedding…and from there it's a one-way ticket to sparks-city (not Sparks, NV). PS: a sequel is on the way!
An American Marriage: A Novel by by Tayari Jones
Newly-married couple Celestial and Roy have their whole lives ahead of them, until Roy is wrongfully convicted of a crime and sentenced to 12 years prison. Upended and lost, Celestial's love for Roy slowly gives way…and then Roy's sentence is overturned and he returns home. Moving, un-put-down-able and beautiful.
Marriage and Other Acts of Charity by Kate Braestrup
Bestselling author of Here If You Need Me, minister Kate Braestrup shares with us her part-memoir and part-observations on marriage. While regularly performing weddings, she's also twice married and once widowed. Kate shares her thoughts on life after the bouquet-toss, and finding room for God and love in a marriage.
The Princess Bride by William Goldman
If you find yourself ensconced inside a blanket burrito during your wedding preparations and vow to never come out until it's all over, grab yourself a copy of the best modern fairy tale and read your way out of the darkness and into the light.
Save the Date: The Occasional Mortifications of a Serial Wedding Guest by Jen Doll
Jen Doll has drank her way through many a wedding party, toasted many a couple and lived to tell the tale. Here she recounts some of the weirdest soirees she's attended, some of the more heartbreaking experiences she's endured – this is a battle-worn collection of tales for anyone who's ever done a tour of duty at the singles table.
Joy in the Morning by Betty Smith
Betty Smith, beloved author of the eternal classic A Tree Grows In Brooklyn, here weaves another classic: an unflinching yet beautiful story of marriage. Alice meets Carl in Brooklyn in 1927 and, as a teen, travels to the Midwest where they marry. And there, an island unto themselves, far from those they love, they endure hardship and poverty and discover that the diamonds of love are formed within the coal of their life together.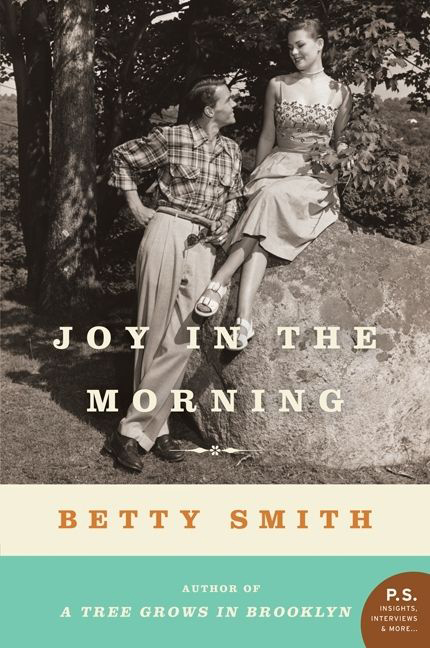 The Journal of Best Practices: A Memoir of Marriage, Asperger Syndrome, and One Man's Quest to Be a Better Husband by David Finch
A funny and fascinating memoir by a man diagnosed with Asperger's Syndrome who decides to try to become a better husband. Along with many lists and notebooks, he creates a manual for himself, a journal of best practices filled with notes like 'Don't turn off the radio when she's singing along.' With delightful honesty and self-deprecating humor, Finch provides a valuable insight into his own unique experience of AS.
If You Like That, Try This
If you like: First Day of My Life by Bright Eyes
Consider: With Arms Outstretched by Rilo Kiley.
If the ratio of mustaches to mason jars at your wedding is 1:1, this Rilo Kiley classic will be a welcome showstopper. Encourage everyone to join in the sing-along and clapping sections.
If you like: Kiss From a Rose by Seal
Consider: Sign Your Name by Terence Trent D'Arby.
The ultimate dancefloor swoon. I'm not saying you HAVE to bring choreographed dips & twirls with this, but it'd be amazing if you did.
If you like: Just the Two of Us by Grover Washington feat. Bill Withers
Consider: Love Ballad by LTD
Just The Two Of Us is one of my favorite songs of all time so this is painful for me. But if you're going to slow-jam your wedding, try this majestic piece of slow-jam awesomeness featuring the legendary Jeffrey Osborne. Get with it.
Movies For Your Pre-Wedding Sleepover
Grab a few bottles of pinot grigio, your best girls, and your snuggly pj's and giggle away the pre-wedding jitters with these funny and romantic wedding movies.
Mama Mia!
ABBA, Meryl, Colin…what's not to love? Singing is mandatory – first one to not singing along is on breakfast duty.
Bridesmaids
All our besties at their best: Maya, Melissa, Kristen. This is a safe space for snort-laughing, laugh-crying and scream-laughing.
Muriel's Wedding
My personal favorite. Embrace the cheesy, the awkward, and the terrible and cherish this classic Aussie ode to pathological liars.
Father of The Bride
Steve Martin and Diane Keaton are adorable and hilarious but Martin Short's wedding planner is a showstopper. "FRAHNK. Plashure to maht you."
The Proposal
Whoever paired Ryan Reynolds with our gal Sandy Bullock deserves all the medals. The two of them light up the screen in a May-December romantic comedy that's funnier than it has any right to be.
The Wedding Planner
Sometimes pure nostalgia is the order of the day. J-Lo and Matthew McConaughey in all of their 90's glory. J-Lo slicked-back ponytails 4ever.
Bride & Prejudice
A lovely and delightfully funny Indian take on Pride & Prejudice. And "Balle Balle" is the best wedding dance scene ever. Two words: Naveen Andrews.
The Best Man
Directed by Spike Lee's cousin Malcom, this late 90's romantic comedy is a thirst-vehicle for lifelong crushes like Terrence Howard and Morris Chestnut but Taye Diggs and Nia Long grooving to Stevie Wonder is next-level: prepare yourselves for the ultimate feelquake.
My Big Fat Greek Wedding
Nia Vardalos should have been in more movies. She was FUNNY. And remember when John Corbett was THE love interest back in the 90's? (Swoon.)
Blog post by Real Weddings Magazine's Columnist, Sharon Penny.
Images courtesy and copyright of their respective companies.
Subscribe to the Real Weddings Magazine Blog! Click here:
[subscribe2]