We love when local wedding pros come together and create inspiration that we can share with our readers…and this #StyledShootSunday has all the feels….romance + modern elements + just a touch of moody with pops of black (who says black isn't appropriate at weddings?! Not us!)…so take a break from your 4th of July festivities and feast your eyes on this beauty! Enjoy dear Real Weddings Readers!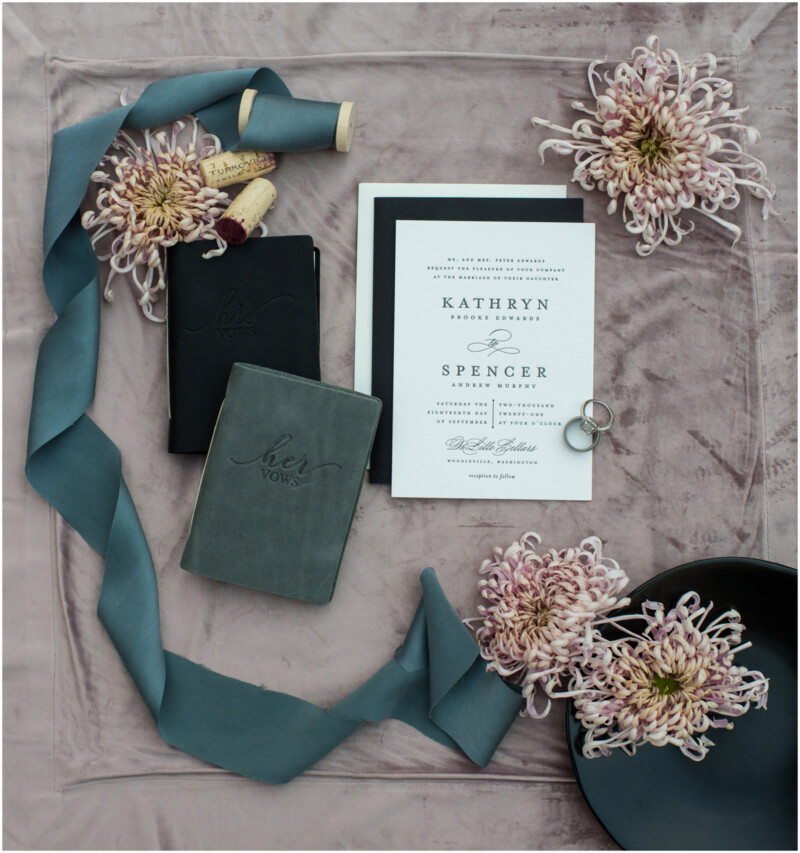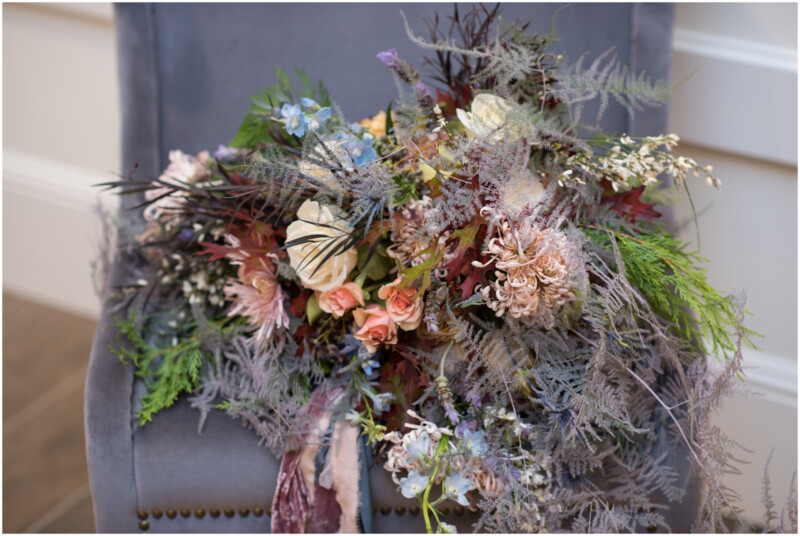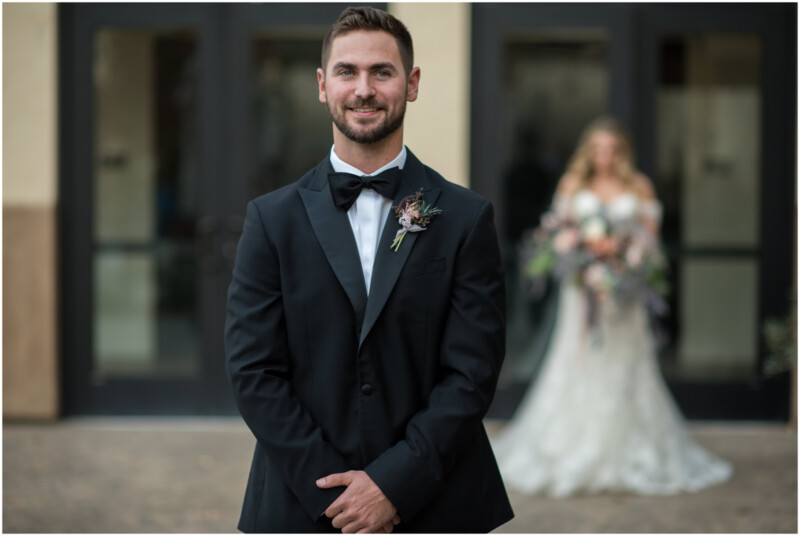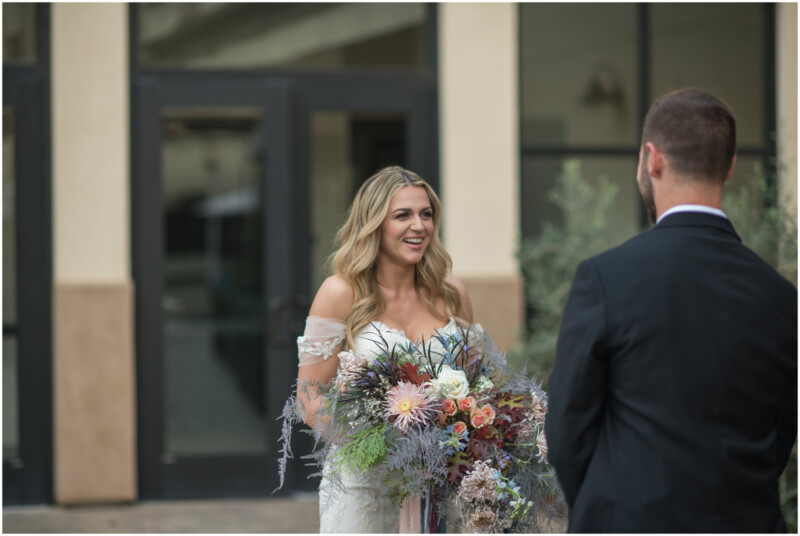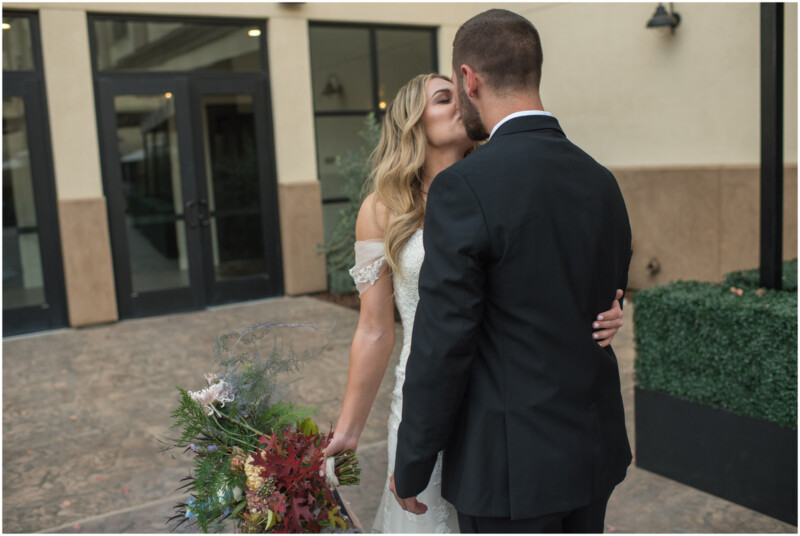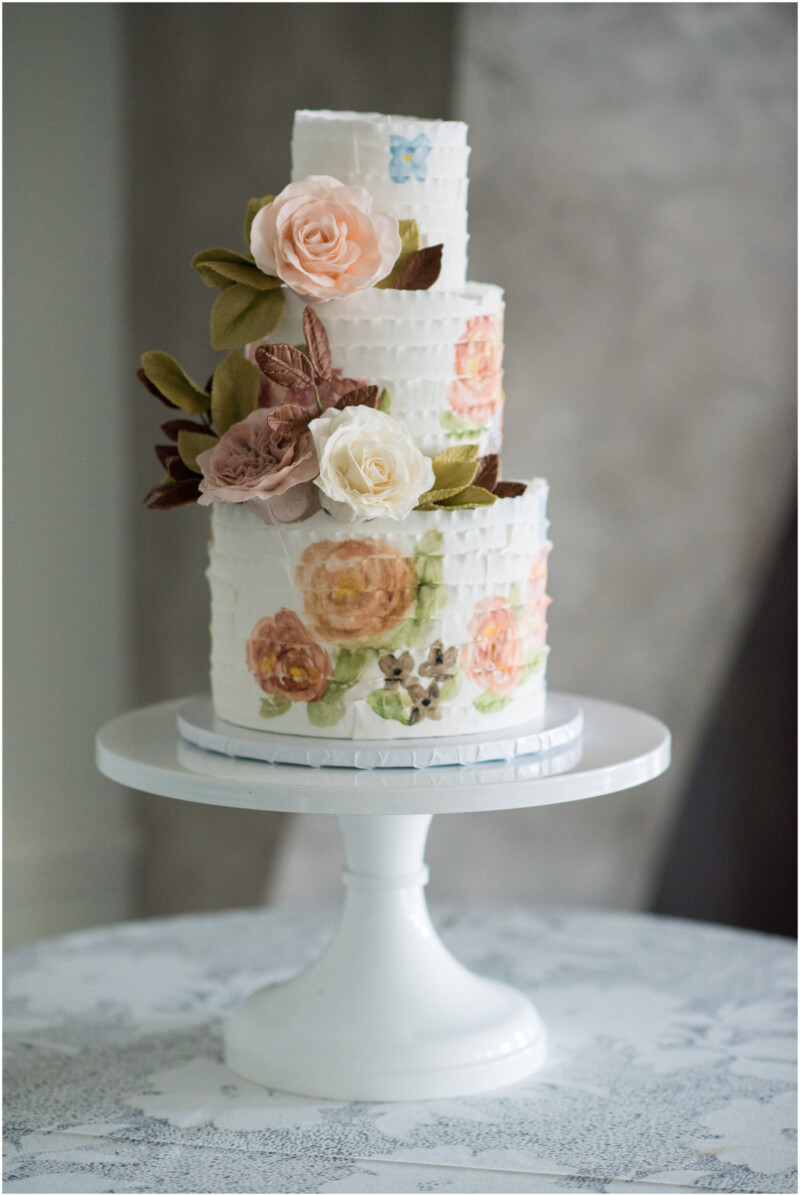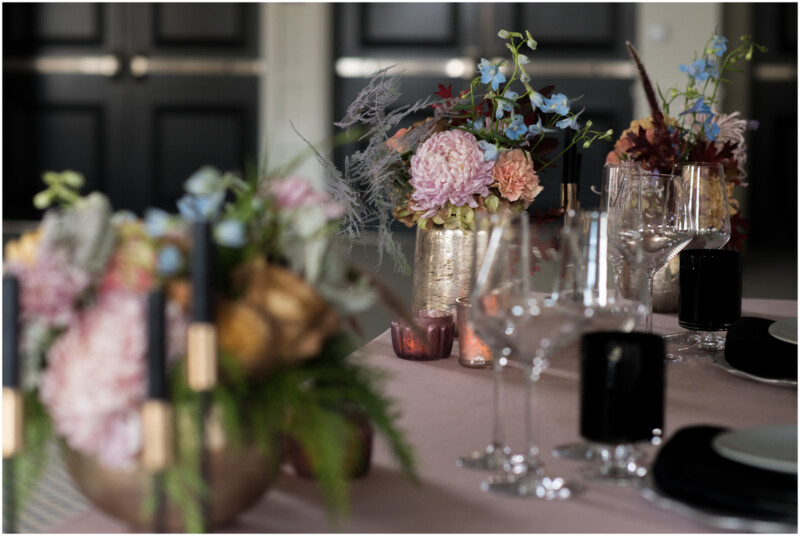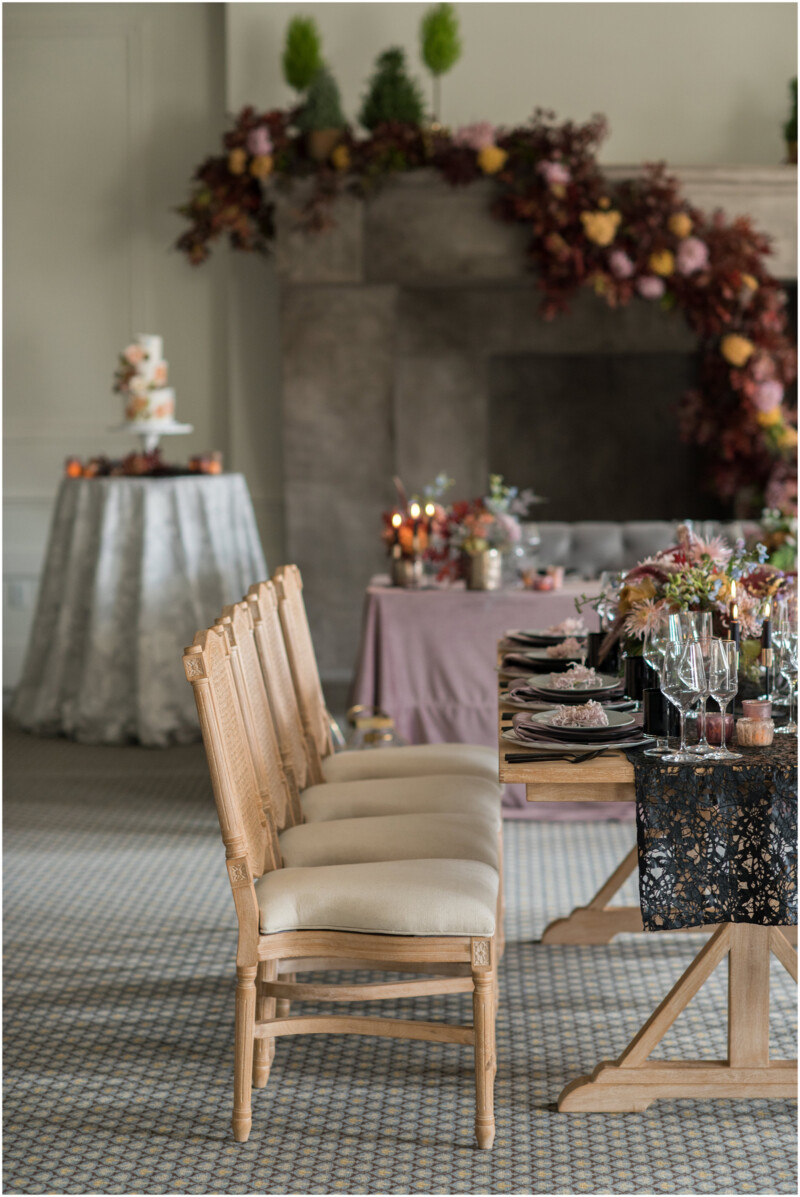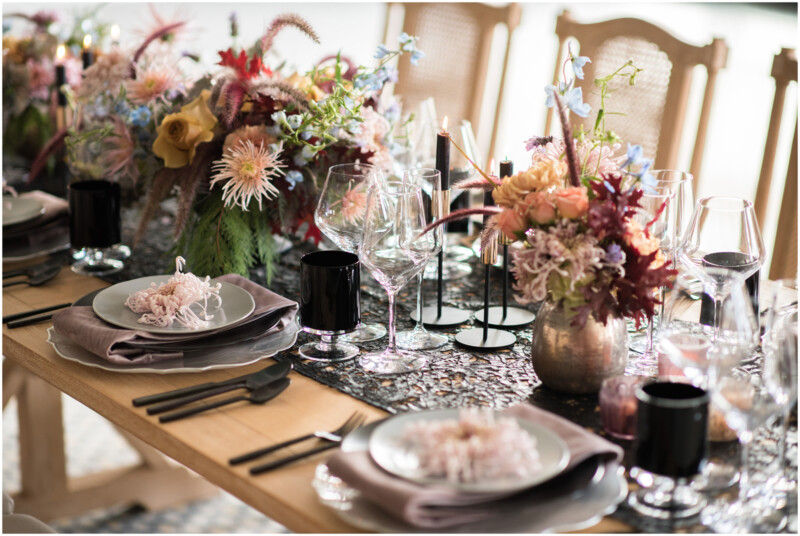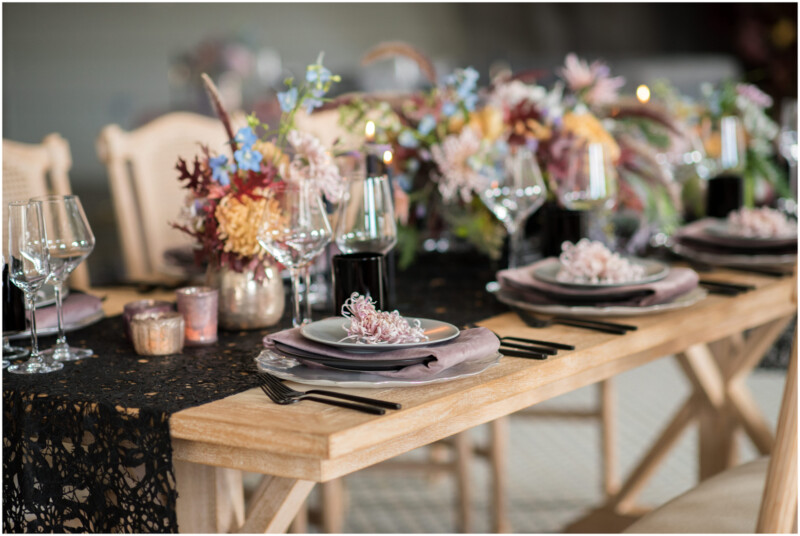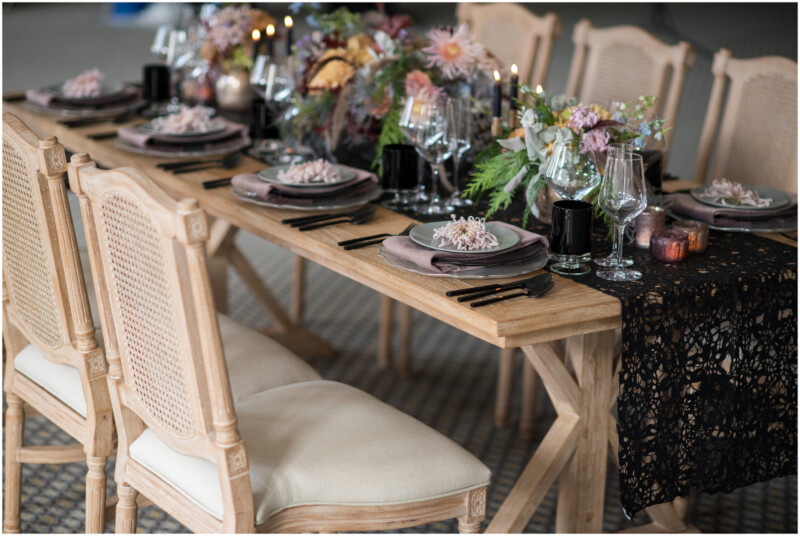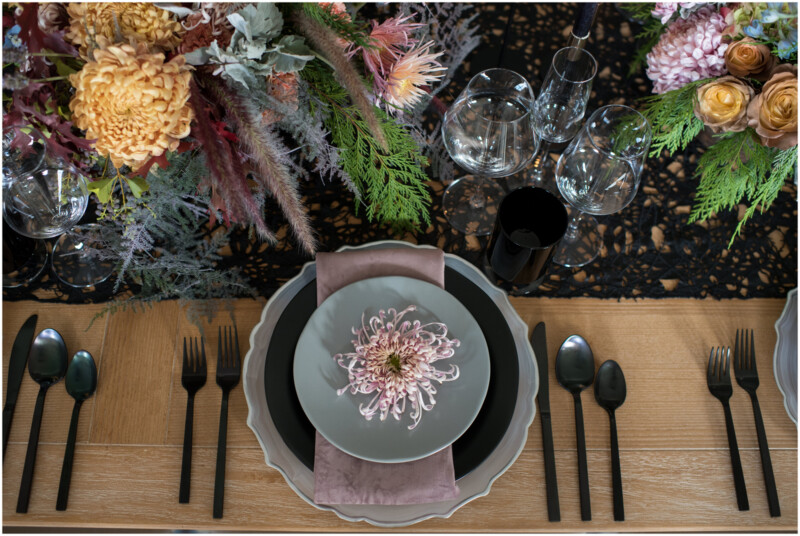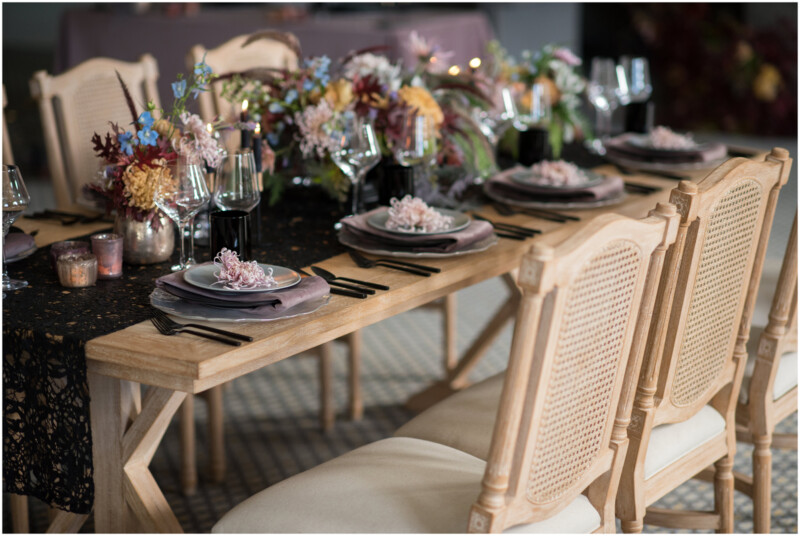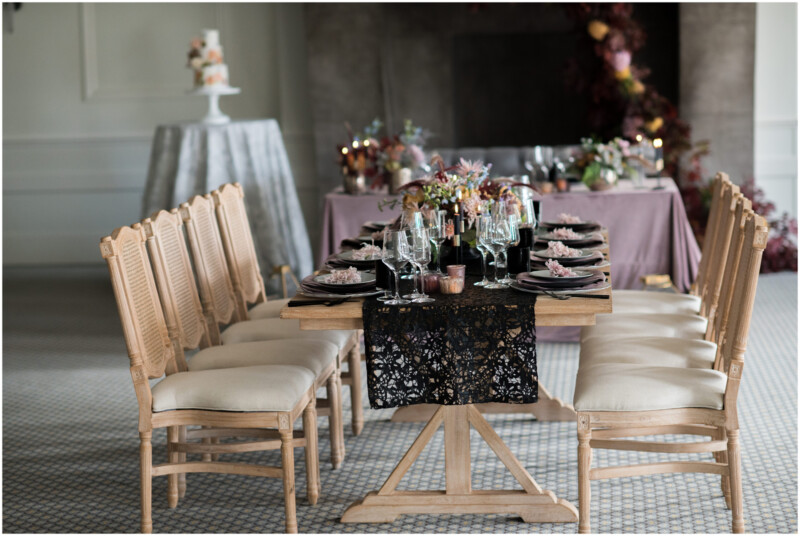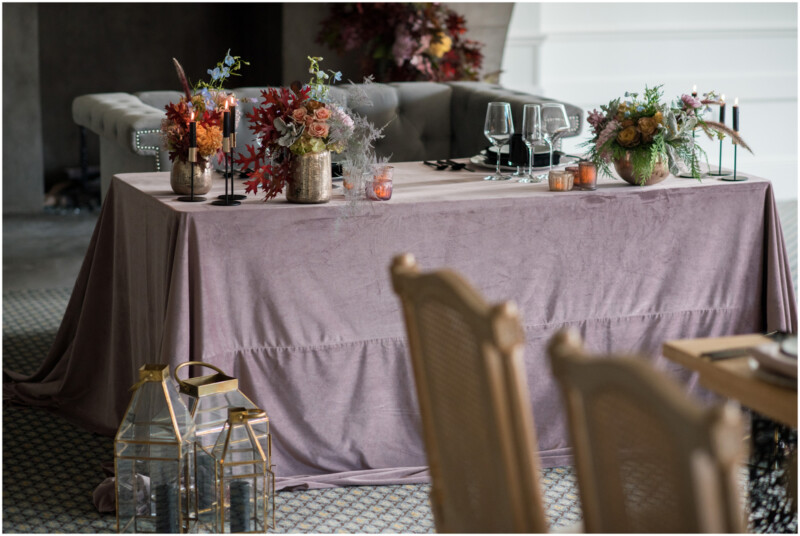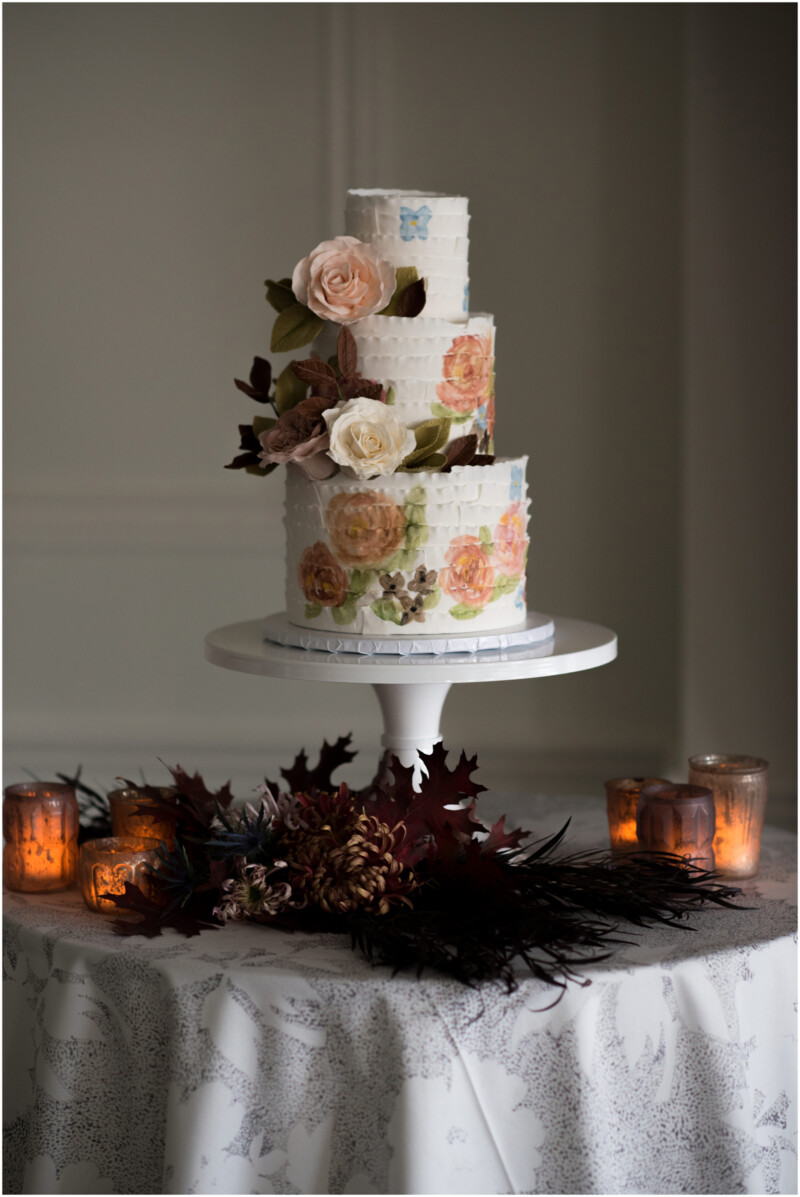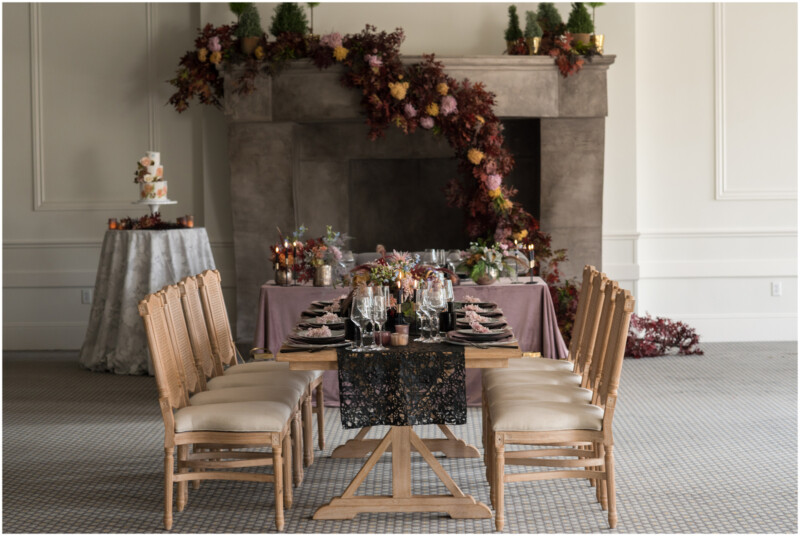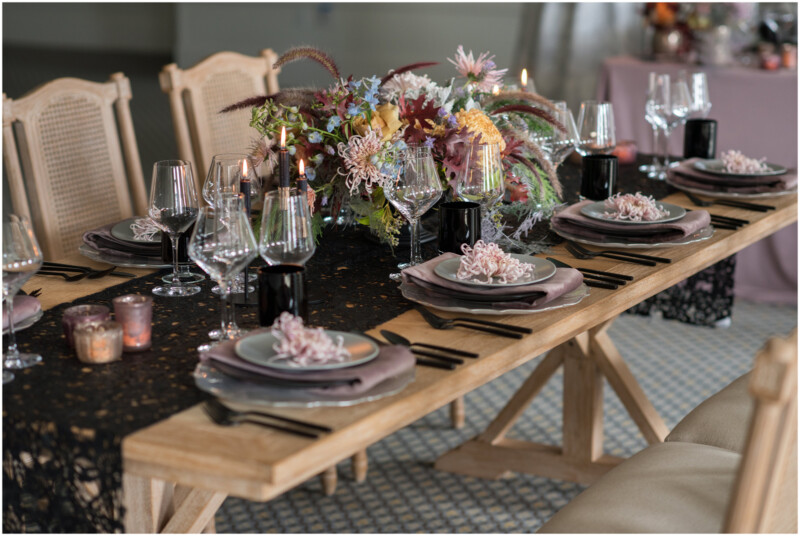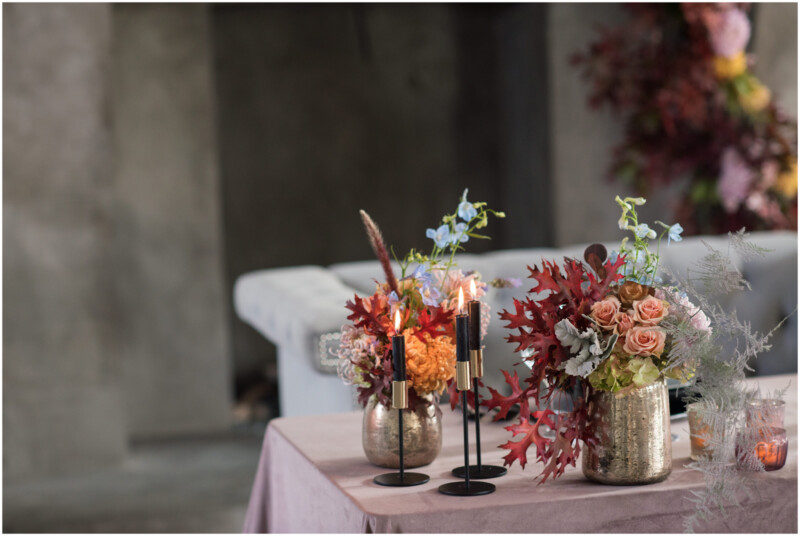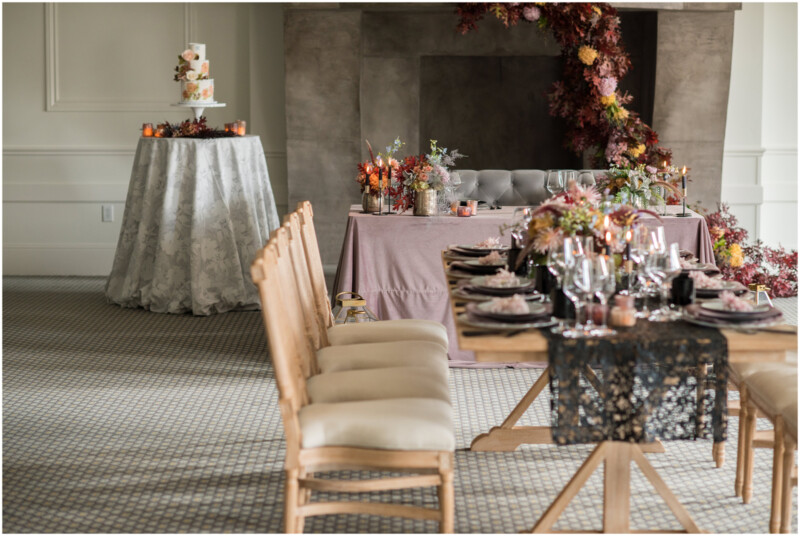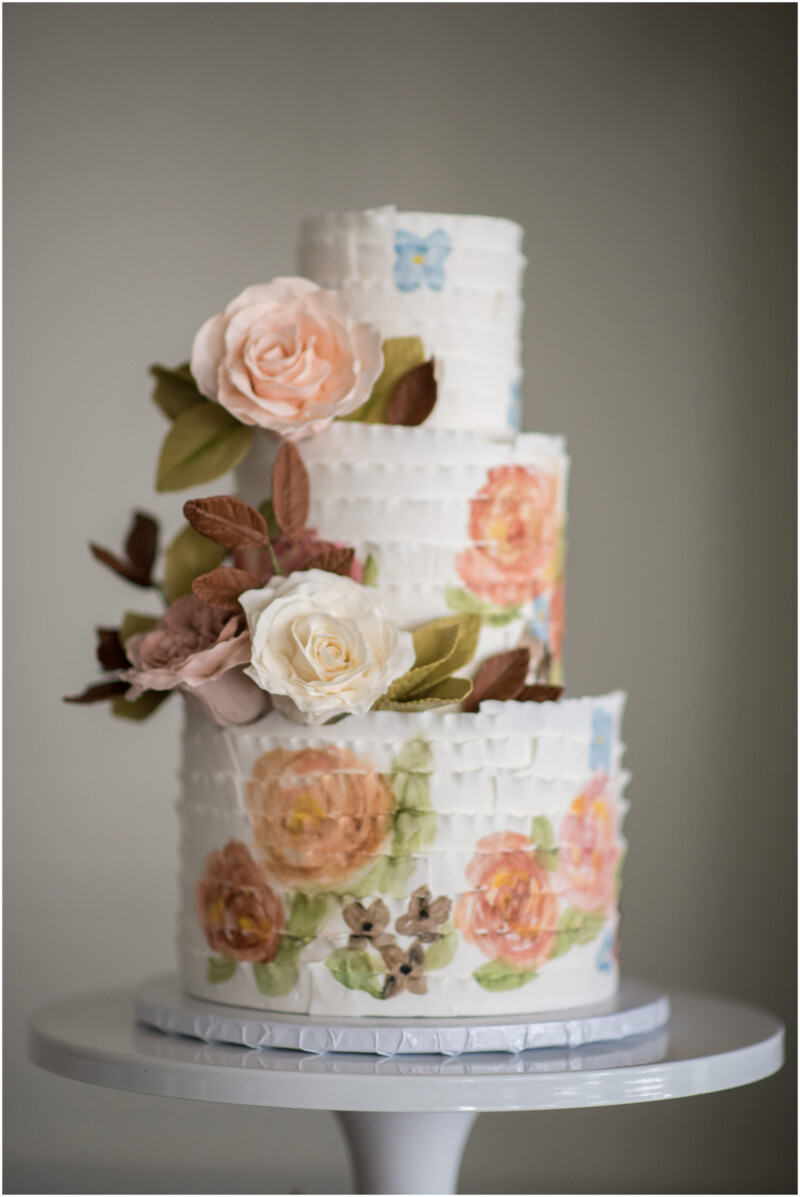 When we asked planner and designer Stephanie from Stephanie Teague Events about the inspiration for this shoot, here's what she had to say:
 My goal for this shoot was to capture the quaint, small town feel that I love so much about Winters but also bring in some of the modern details that is my personal style.  I pulled my signature move of having multiple table designs to show off the versatility of the venue and I challenged myself to do one new thing that I have NEVER done at ANY WEDDING in the past.  For this shoot I decided to do a nighttime ceremony because the patio was already setup perfectly for this.

What inspired me for this shoot (and for all of my weddings) is the use of color and especially colors that aren't typical "wedding colors." For this shoot I really focused on using black which I find is always best used as an accent to the other elements in the design. Hotel Winters already has black accents on their doors and lighting so I chose to build on those accents and add some pops of black on the tables. I also was striving to create a lot of texture on the table and in the florals.  I find that texture adds much more interest and catches your eye when looking through photos. I also used fresh fruit on the table to highlight the farming vibe that the venue exudes.  Lastly, I wanted to feature the Turkovich Family Wines as they are located right next door and will be the major vendor providing wine for weddings at Hotel Winters.

My favorite part of the shoot ended up being the nighttime ceremony, which I will admit made me nervous! I have been in business for almost 10 years and have NEVER done a ceremony in the dark but the idea intrigued me. Hotel Winters already had the perfect lighting overhead and on their swimming pool so all we had to do was put in the decorative elements. And then WOW! Every vendor and all of the staff at the hotel was blown away by how that transformed the patio! I love the idea of a couple having a cocktail hour upon guest arrival during sunset where guests can mingle and enjoy a cool beverage. And then as the sun sets the guests find their seats, the lights begin to glow and then the bride walks down the aisle.  How magical would that be?!?  I hope this nighttime ceremony inspires other couples to consider mixing up the traditional timeline and give their guests an experience they've never had at a wedding before.  The guests would be talking about that wedding for years to come!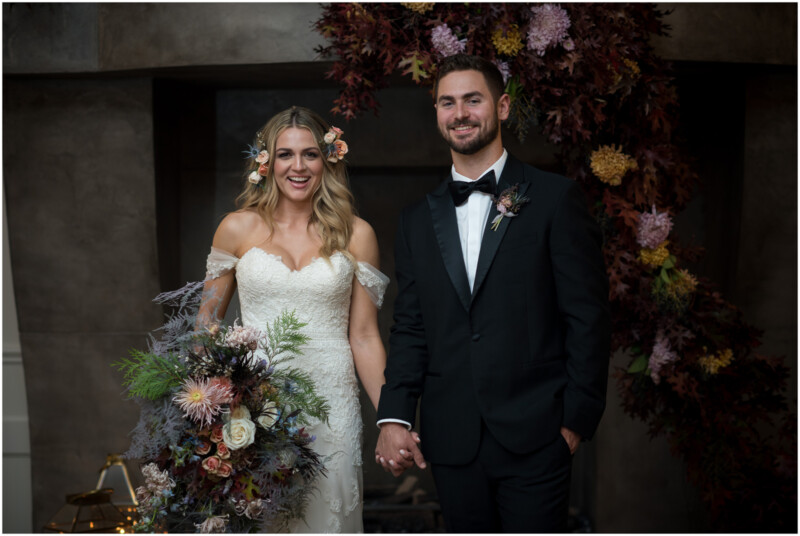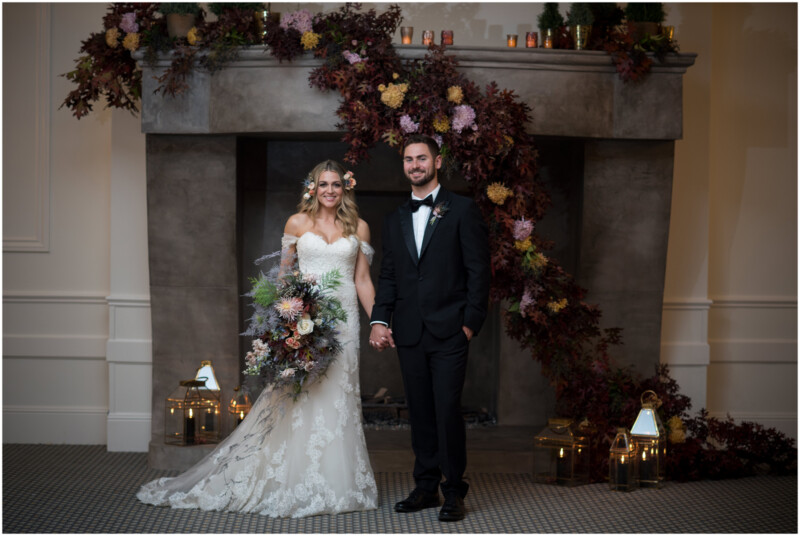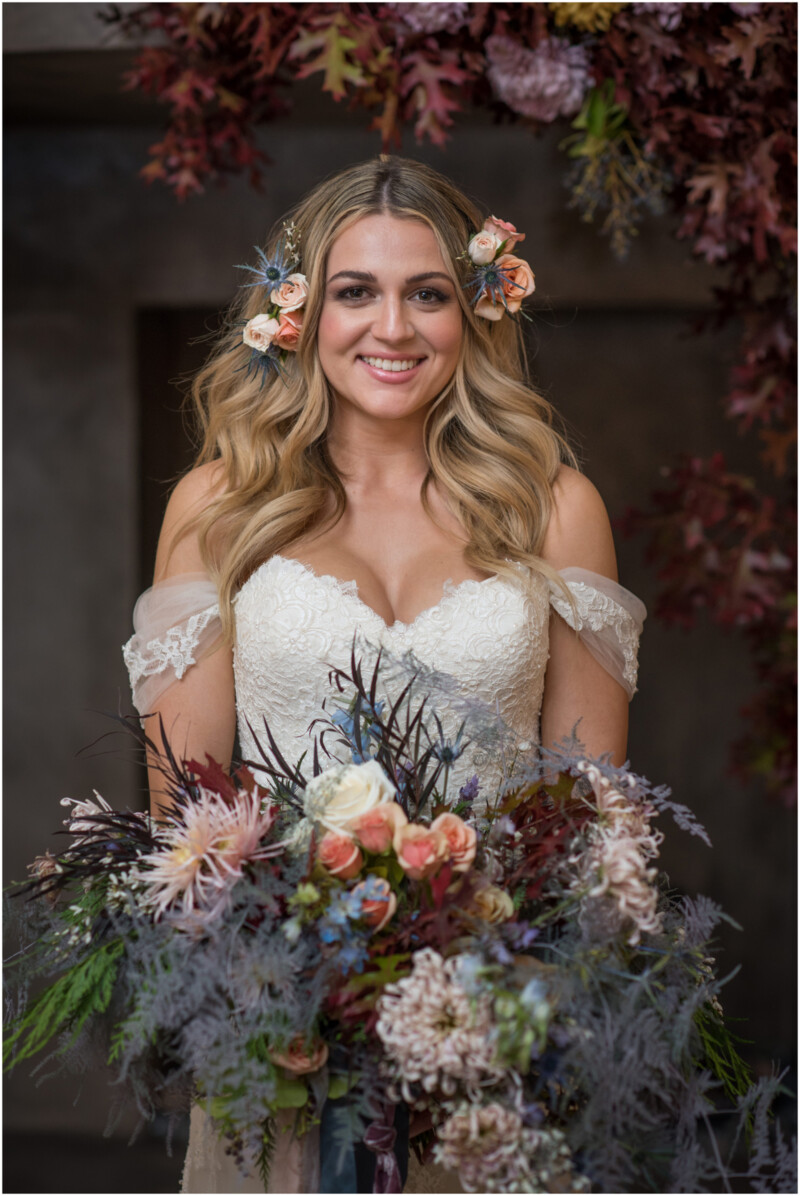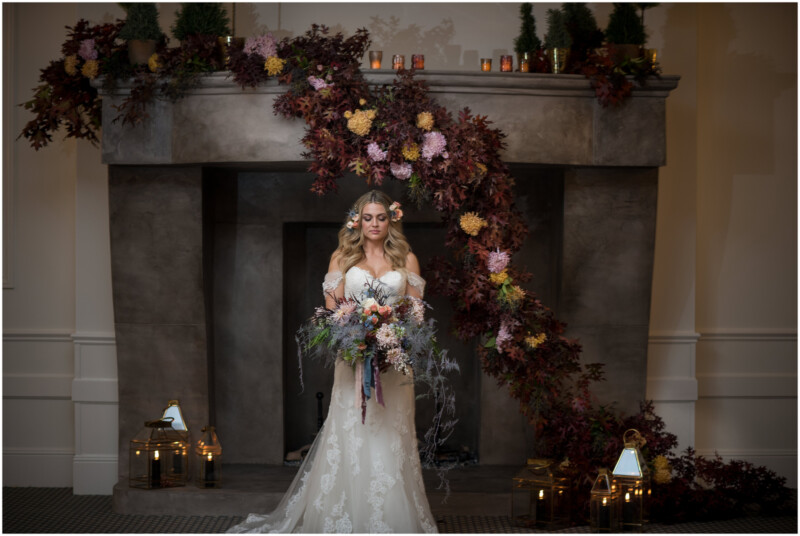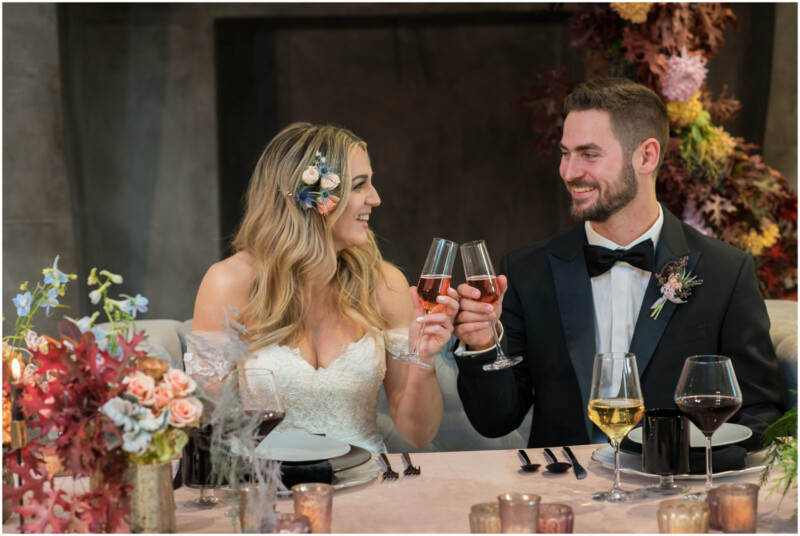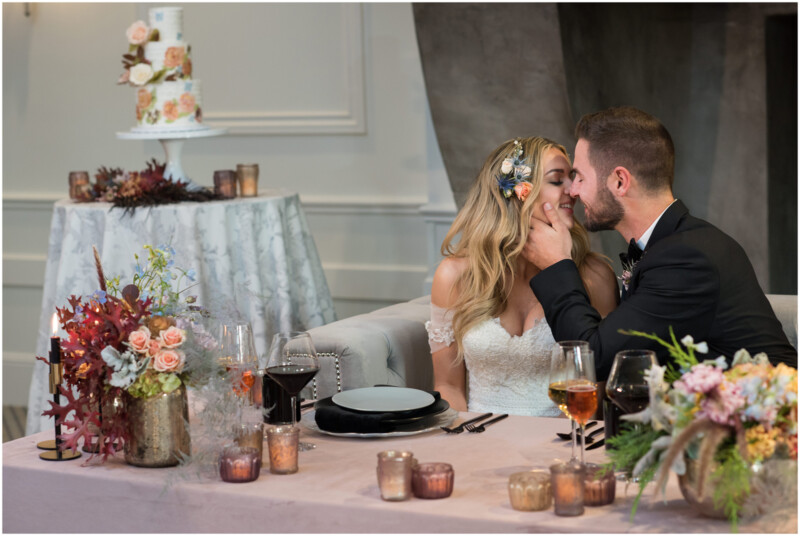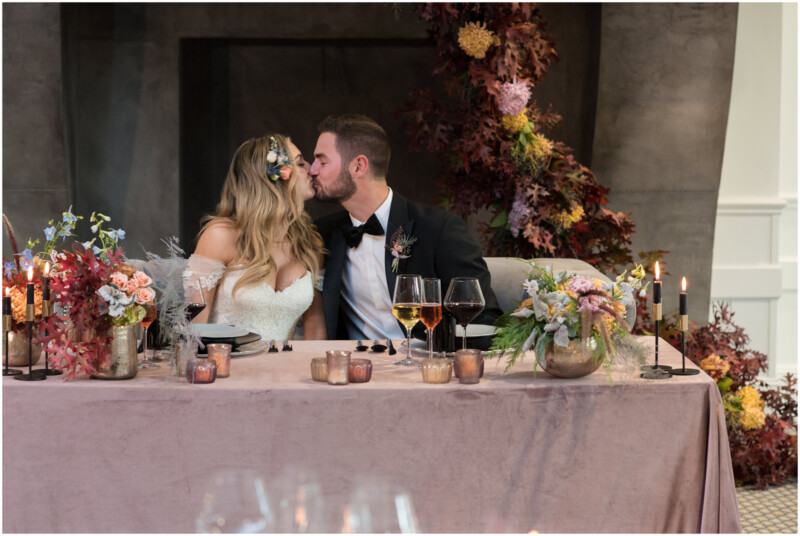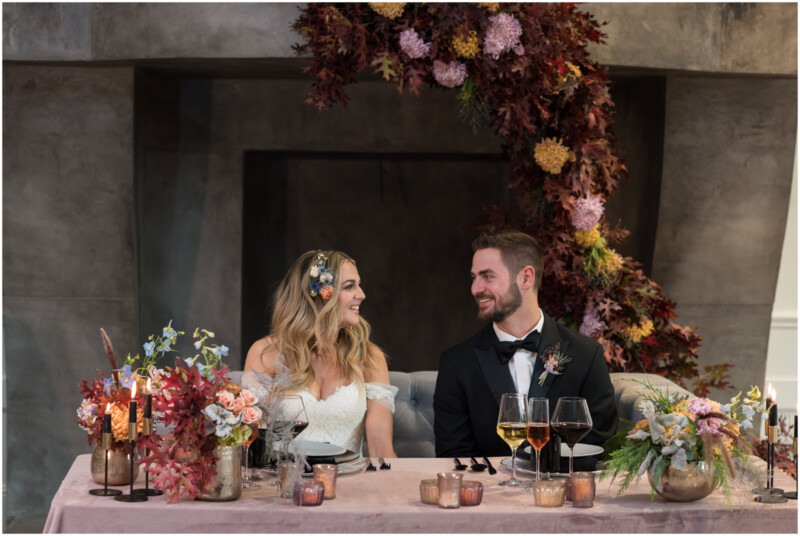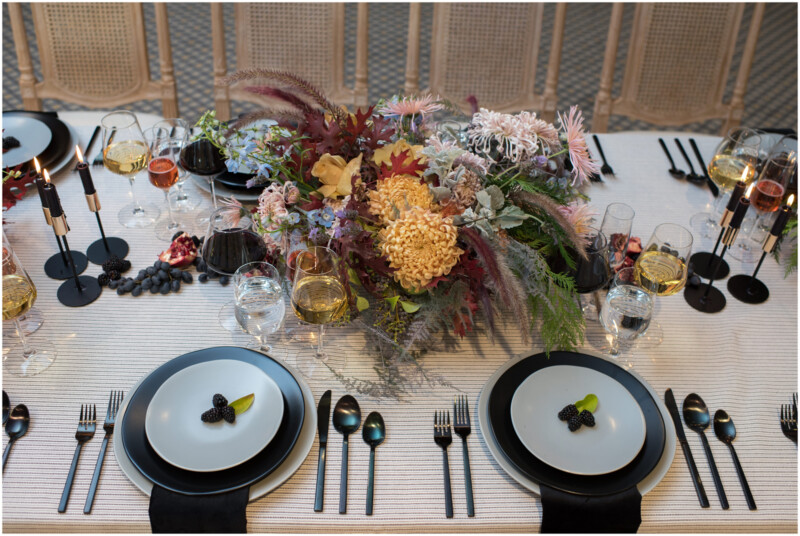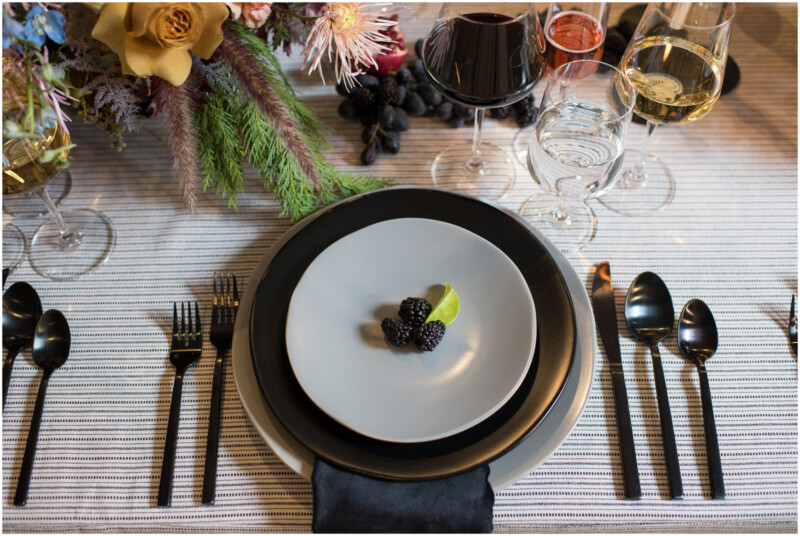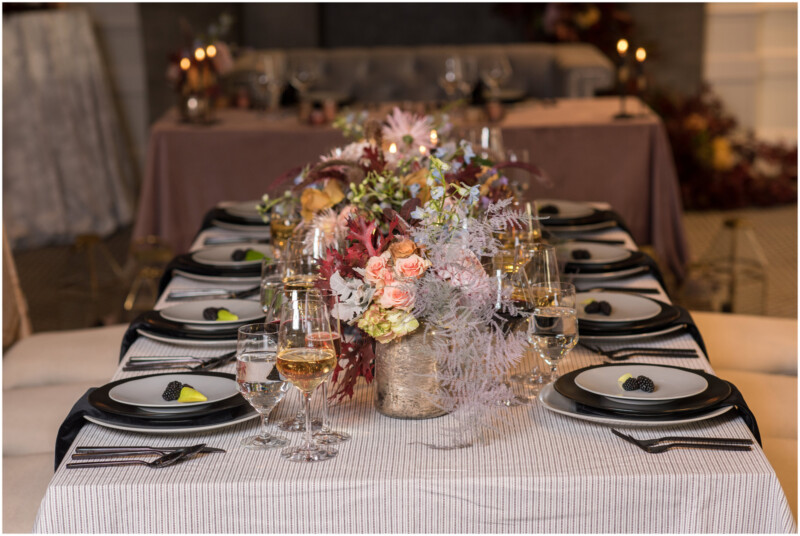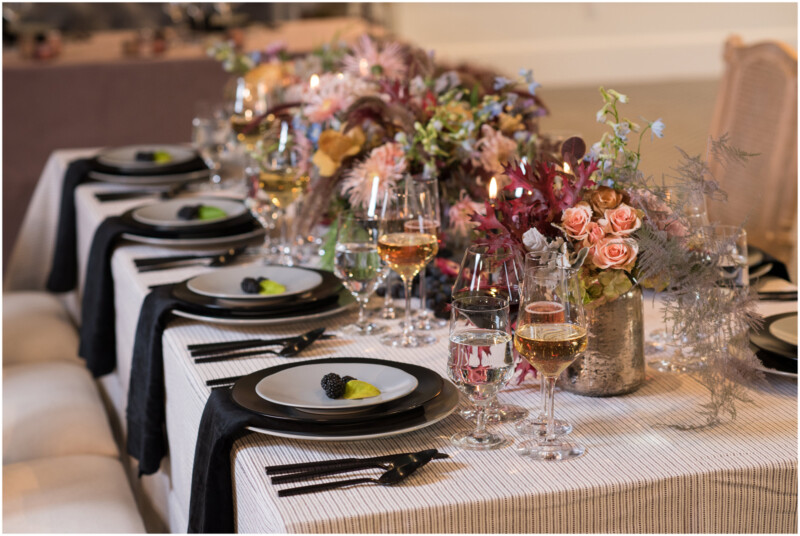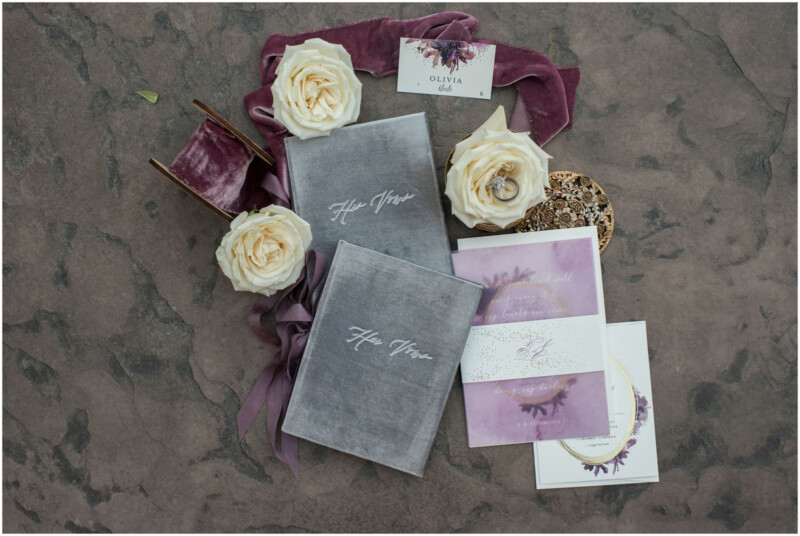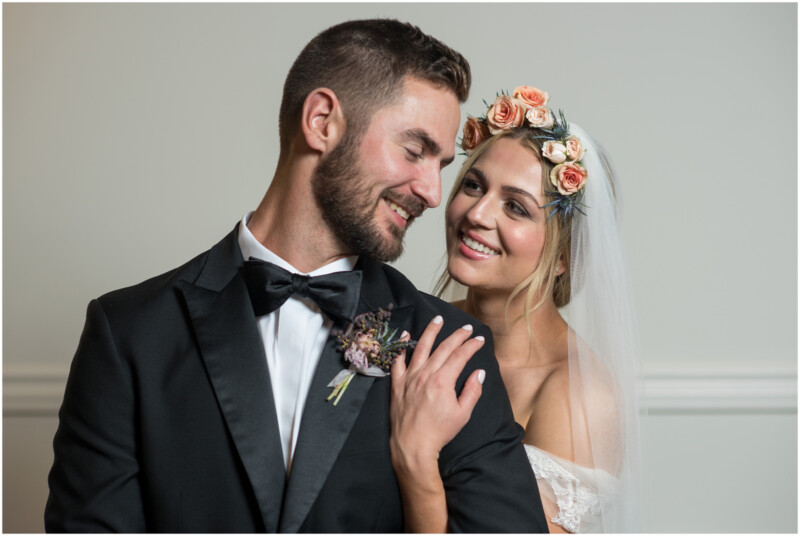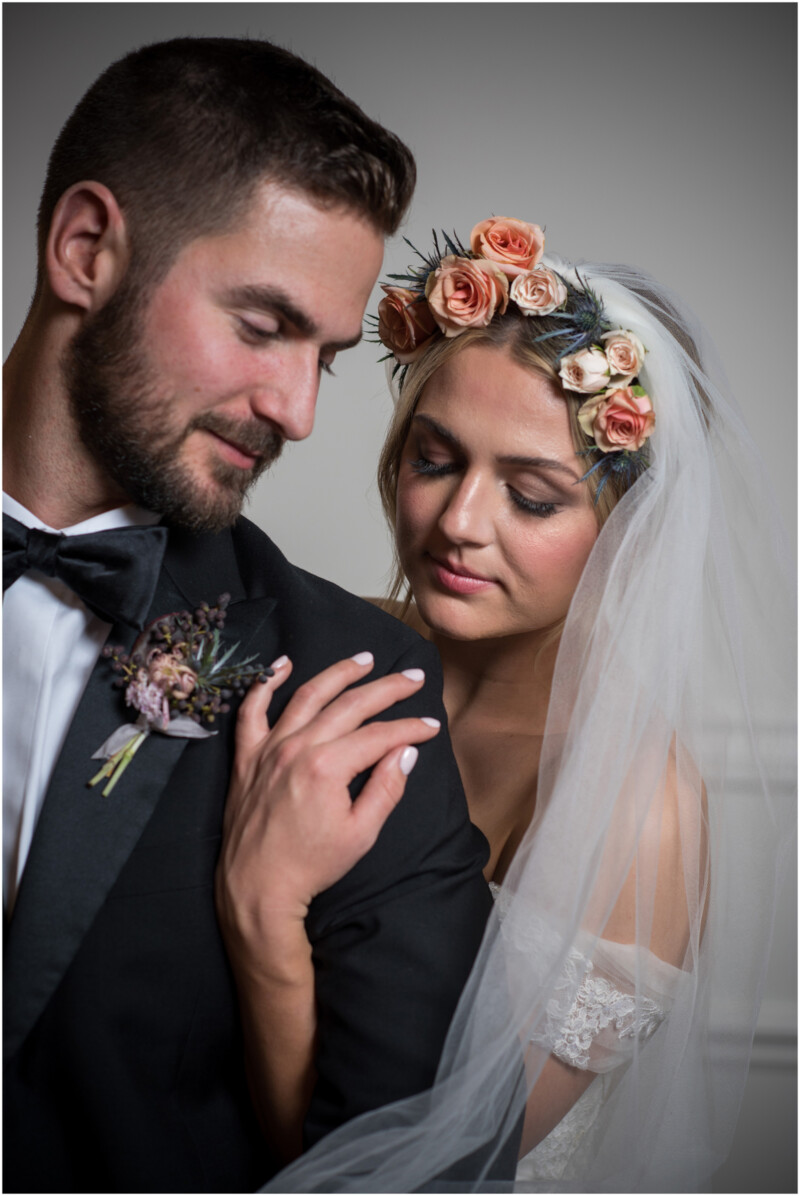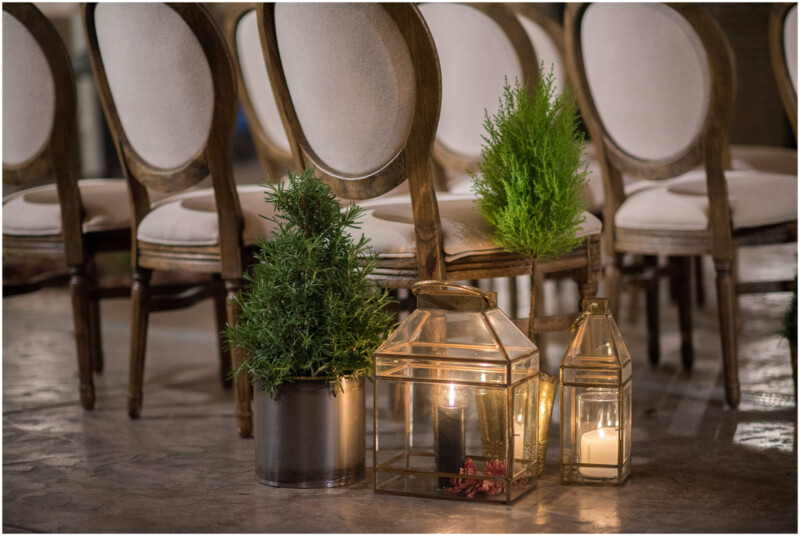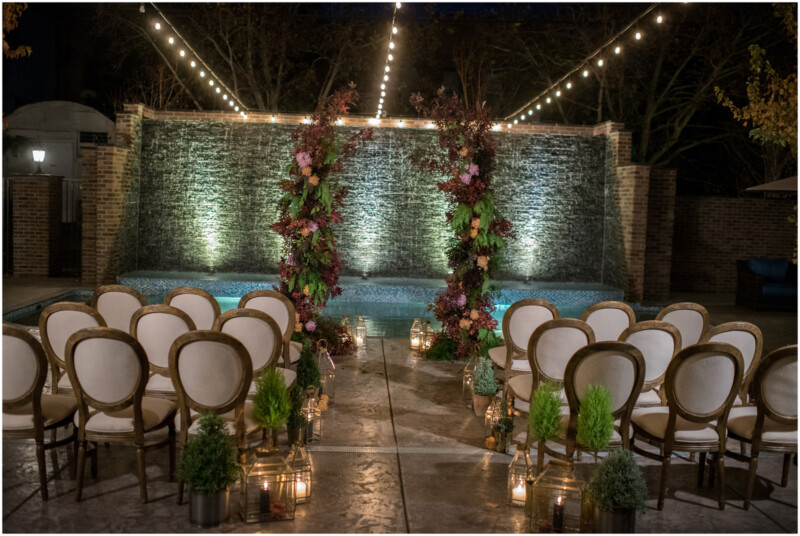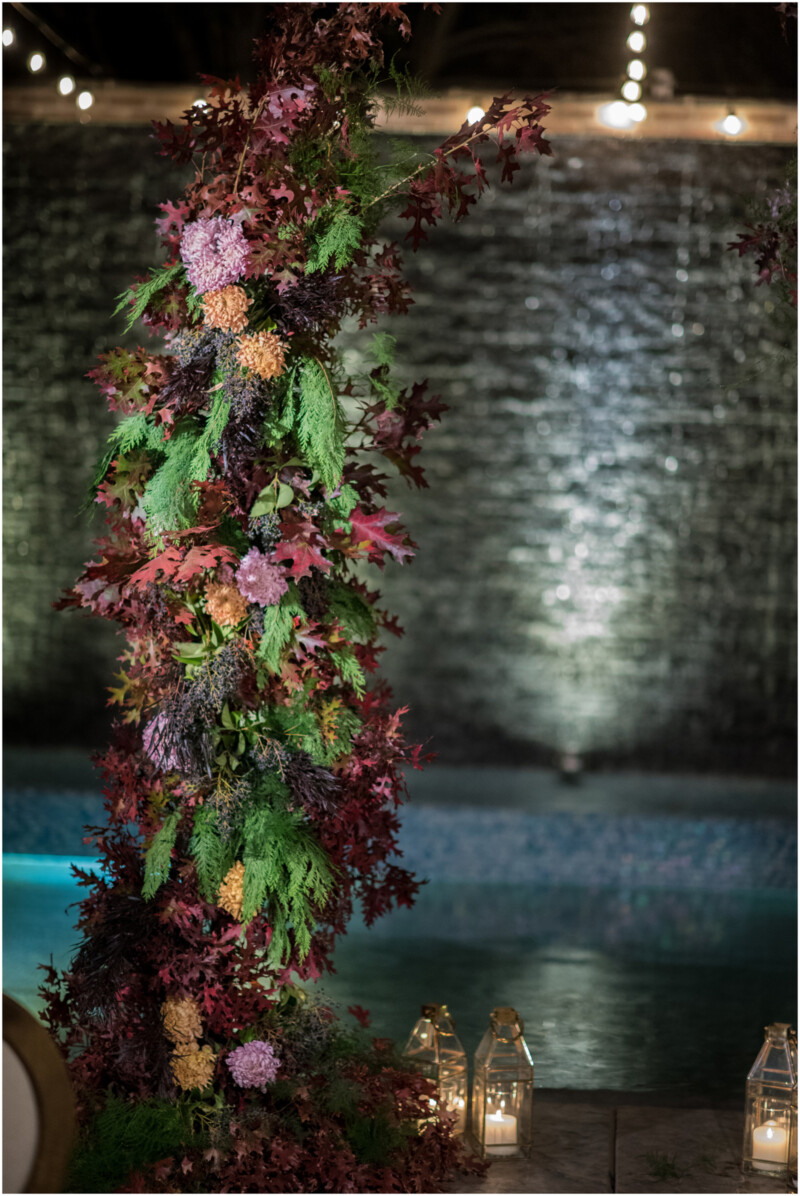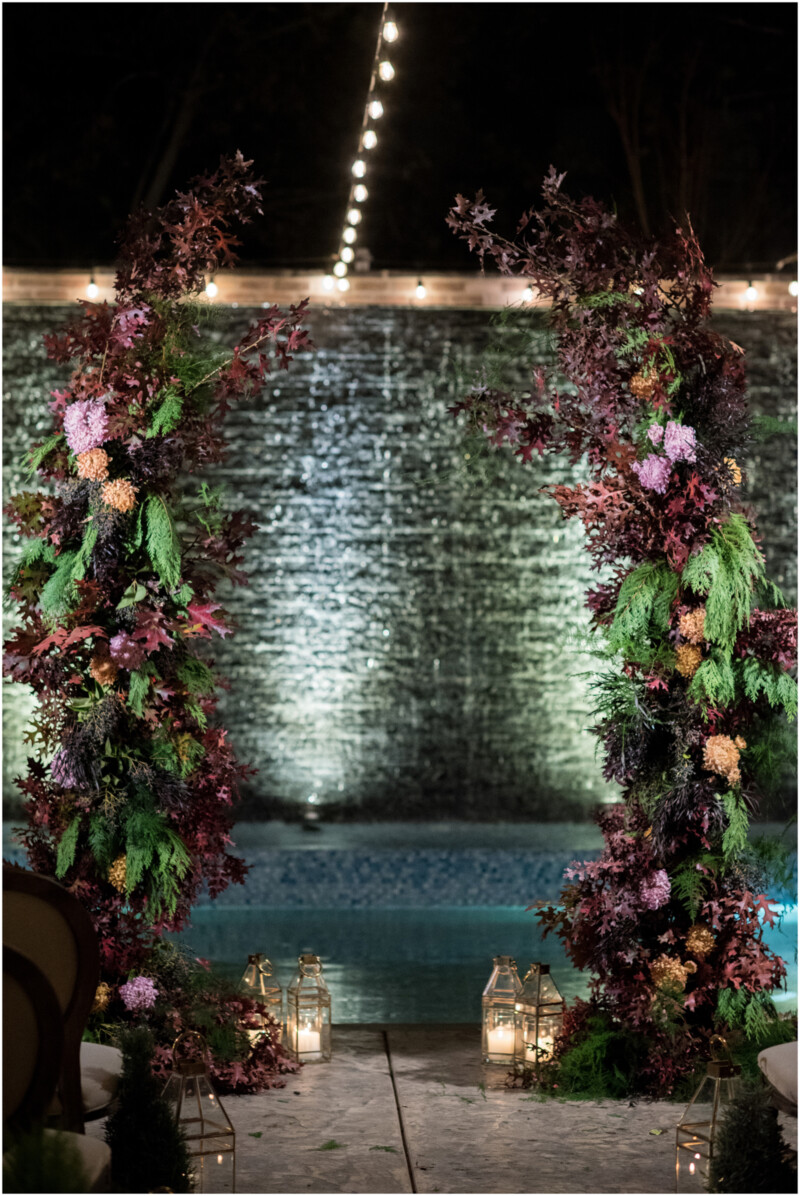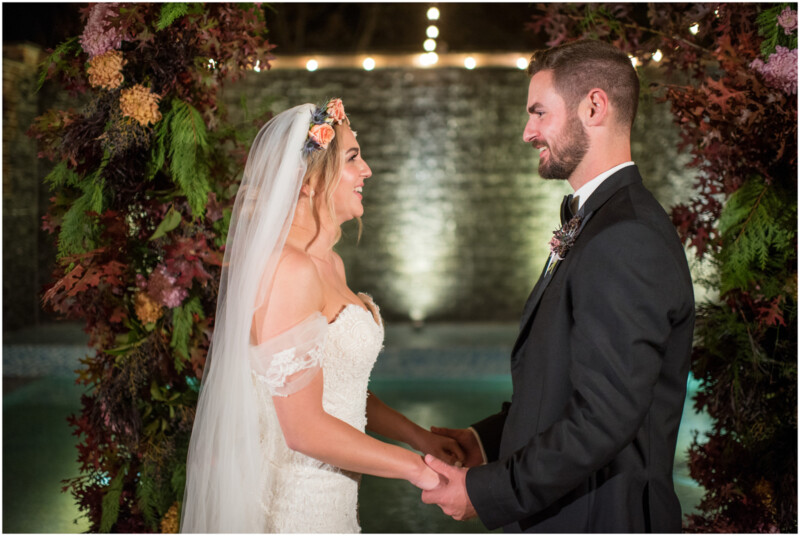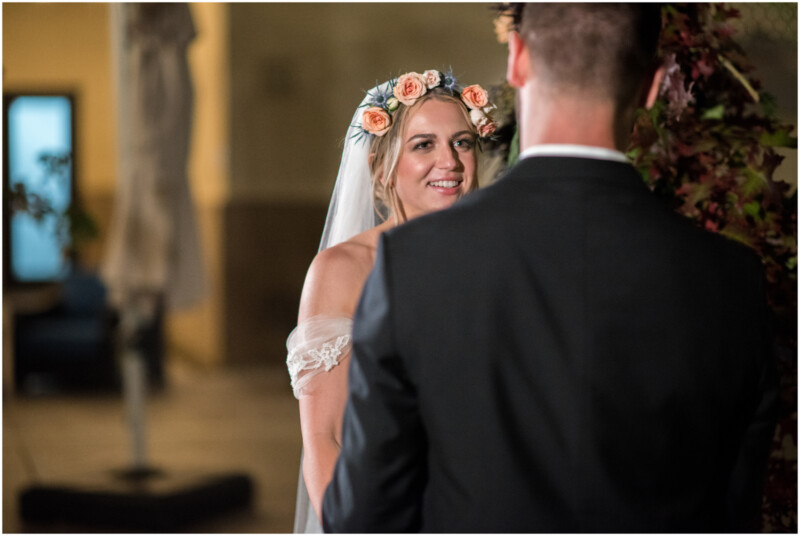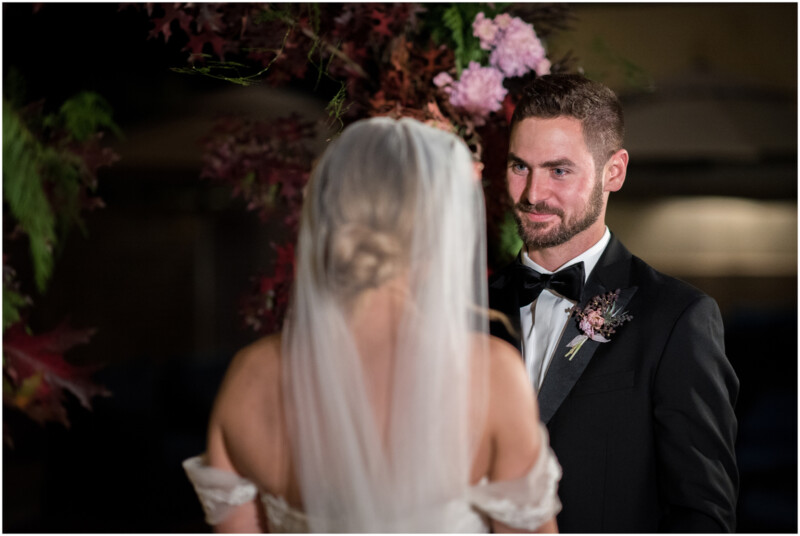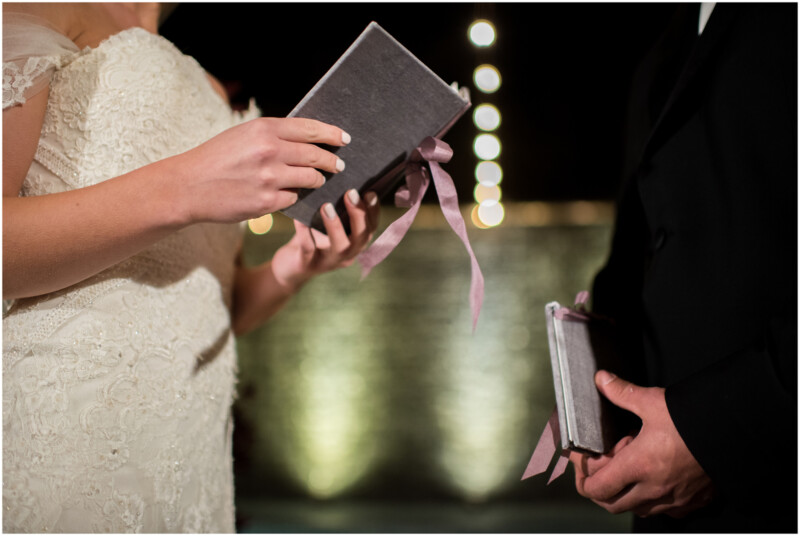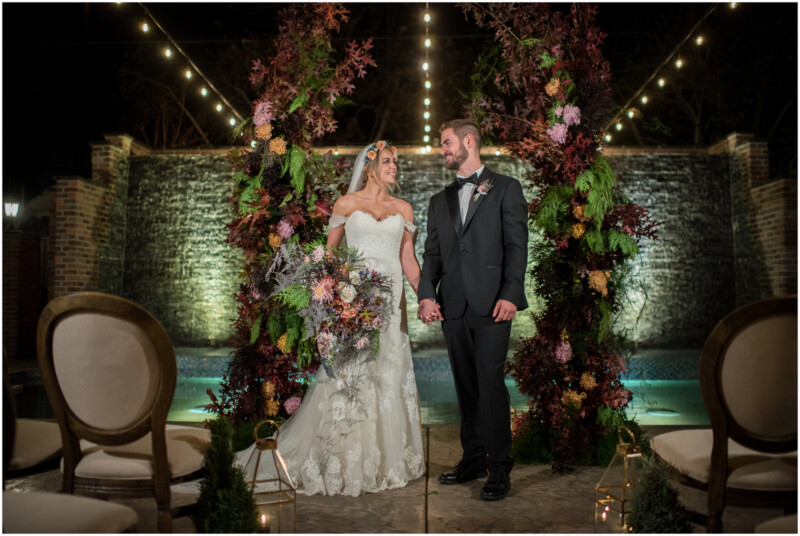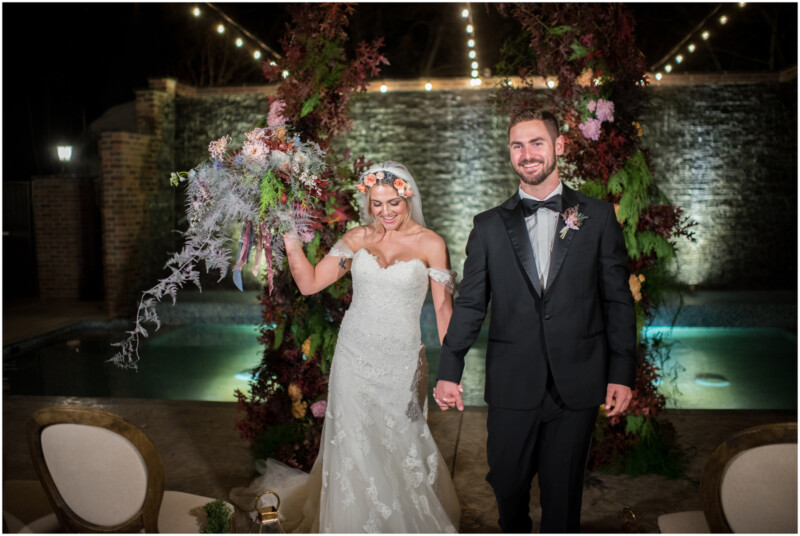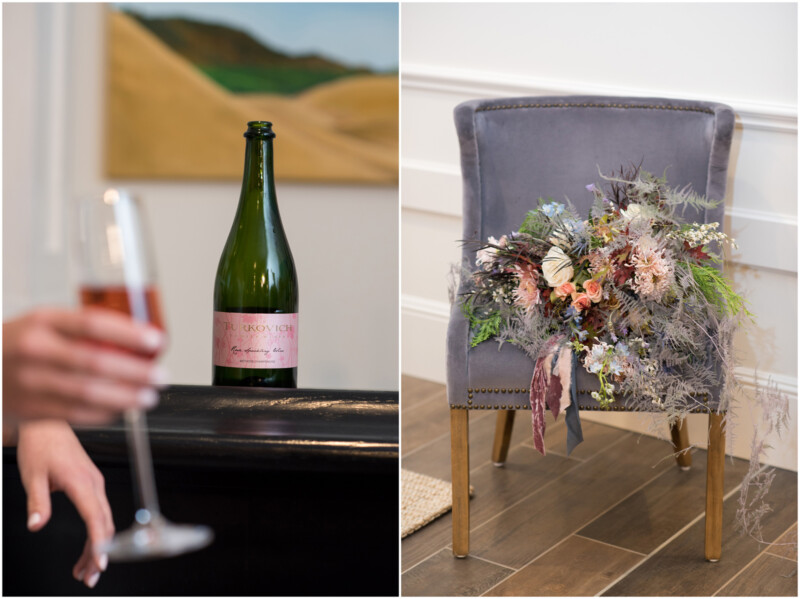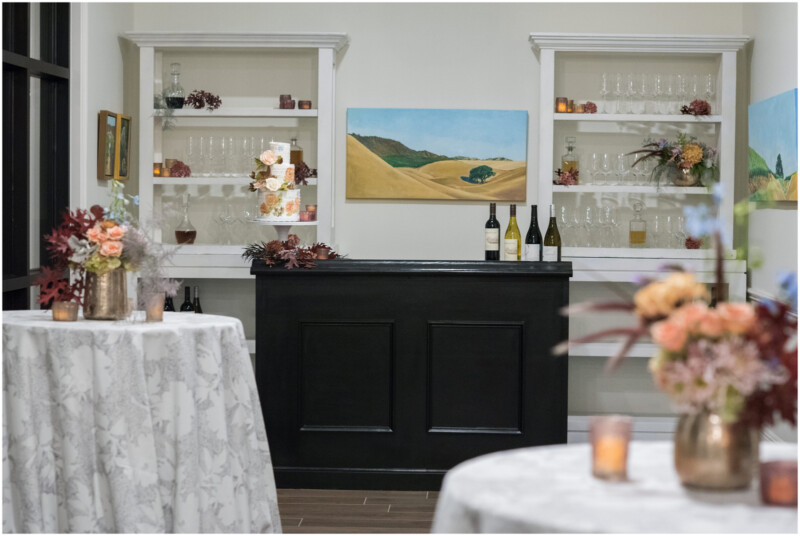 Want to see more from our #StyledShootSunday blog post series? CLICK HERE!