Geez, this blog is making me hungry! I dare you to peruse the bake goodies displayed on Sweet Cakes By Rebecca's blog and not perk up your sweet tooth. But that's really the point isn't it? To get you and your taste buds to take notice. And that's certainly what this blog achieves, and them some!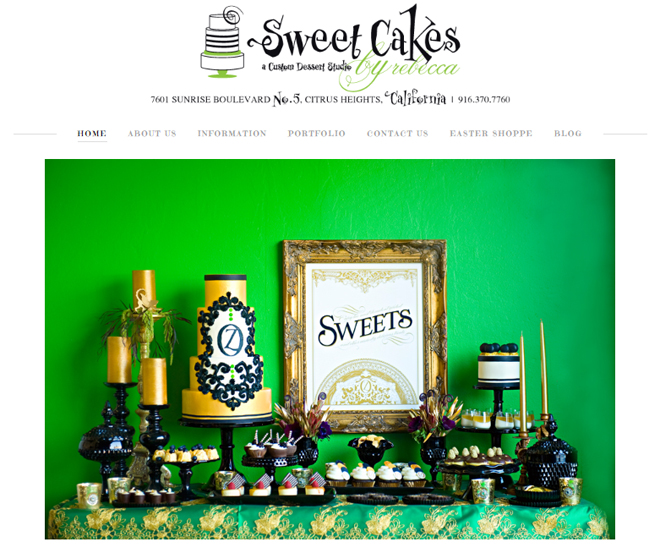 The site is loaded with cakes, and more cakes, and even some other delicious baked goods. They offer everything from wedding designs, to seasonal offerings and, of course, custom cakes and desserts.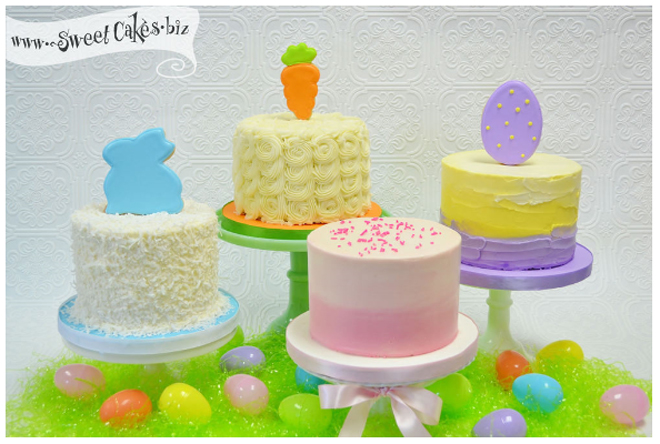 Looking for some Easter treats? They have chocolate dipped rice crispy treats, mini cakes and blueberry pie egg pops. They are all colorful, whimsical, beautiful and downright tasty looking. Now, where's my fork?
For more on Sweet Cakes By Rebecca, check out their new Web site and blog here and make sure to like them on Facebook here!

Blog post by Real Weddings Magazine's Always a Bridesmaid Columnist, Darren Elms.
Photos courtesy of Sweet Cakes By Rebecca.
Subscribe to the Real Weddings Magazine Blog! Click here: [subscribe2]