Here to inspire you, it's Real Weddings Wednesday! Today, we present Alyssa + Preston!
Wedding Date: December 3, 2020
Tell us a little about you and your beloved.
We both went to the same middle school, however he was two years older than me. I had a big crush on him in sixth grade when we had a class together, but I was too scared to ever talk to him since he was the "cool older kid." I was off in college when I got an add from Preston on social media; I was so excited. He asked me on a date and we've been inseparable since! He actually even ended up moving to where I was going to college for a semester. In 2020 we welcomed a beautiful baby boy and got engaged during our pregnancy announcement photos! Wedding planning was stressful for us with a newborn and other factors. Honestly, I felt like we were never going to get married. We had a trip planned to see my dad in California and about a month before our trip we decided to get married by the ocean! It was very minimalistic and perfect! No one else but him and me, our photographer and officiant. Our ceremony was on a cliffside right next to the ocean; our officiant made it so personal we were both crying. After our ceremony we headed down to the beach and shared a few beers together and celebrated!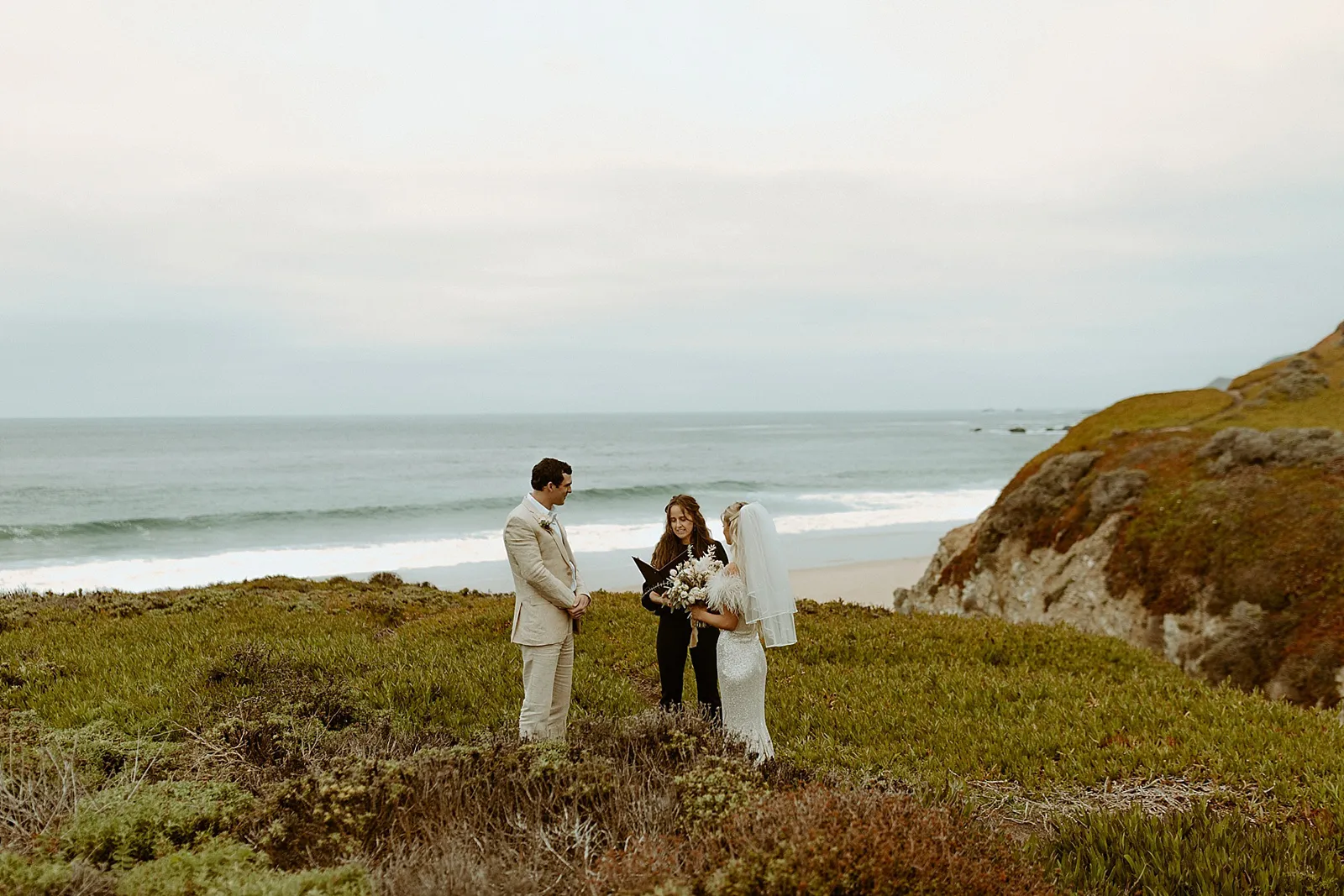 What was the best part of your day?
All of it! We were just genuinely happy all day, we had no stress the entire day and we're able to just enjoy each other! Everything couldn't have played out more perfectly it was truly a fairytale. The walk up to the cliffside over a stream was definitely one of my favorite parts it was so romantic! Also, our photographer was so fun and helpful with the location and everything being so last minute! We couldn't have planned it without her. Sitting on the beach sharing a beer after getting married with no rules I think we can both agree was one of the best moments!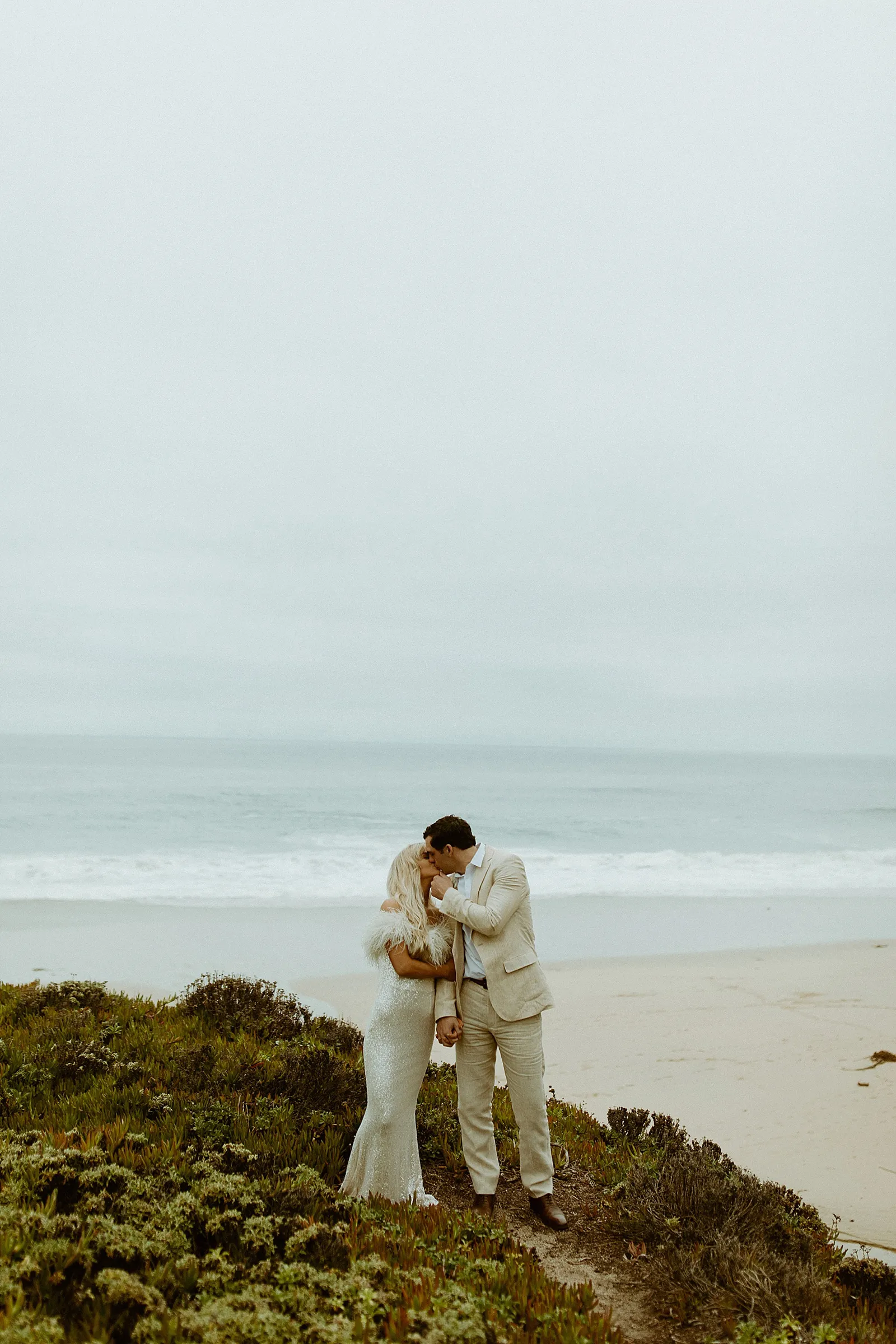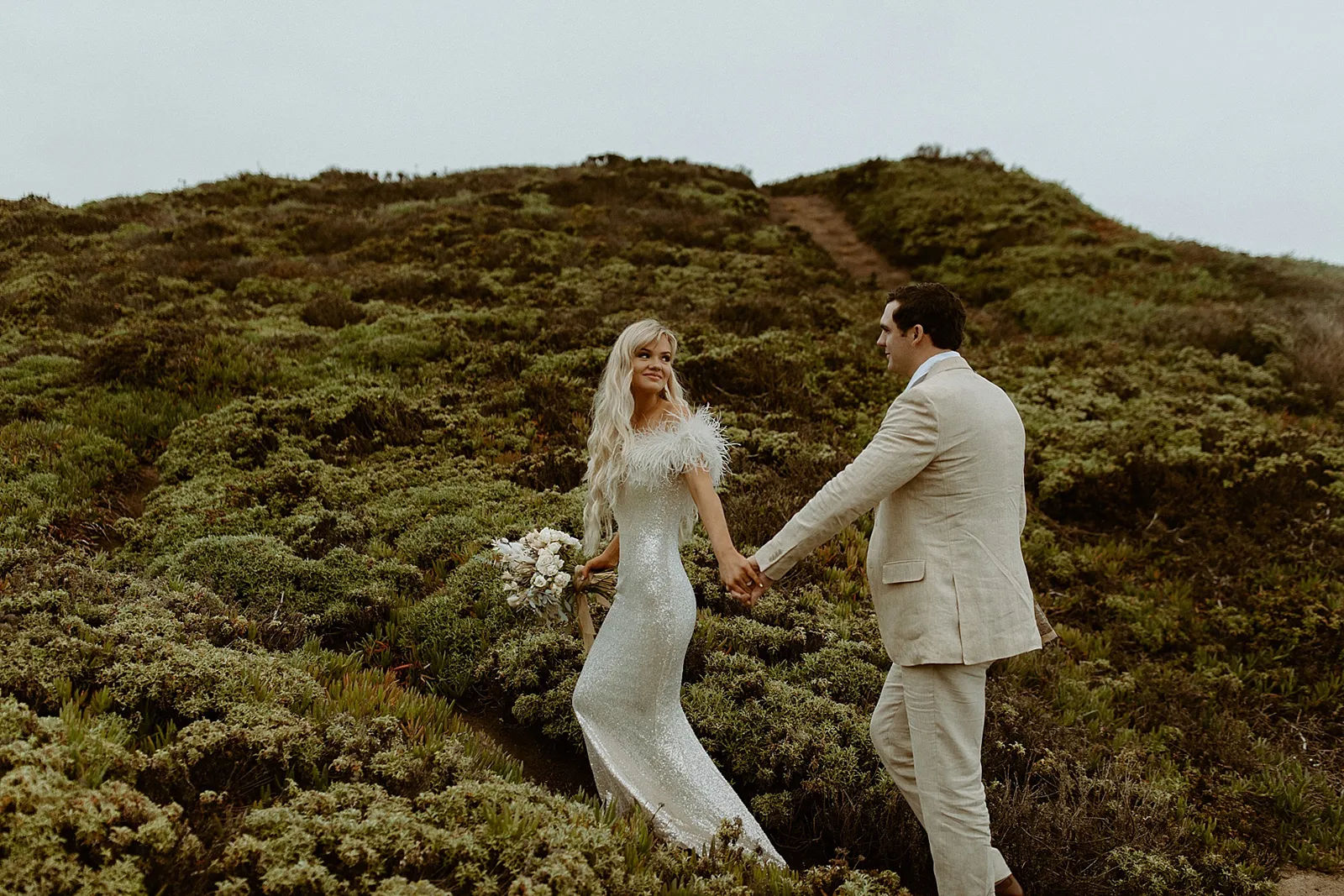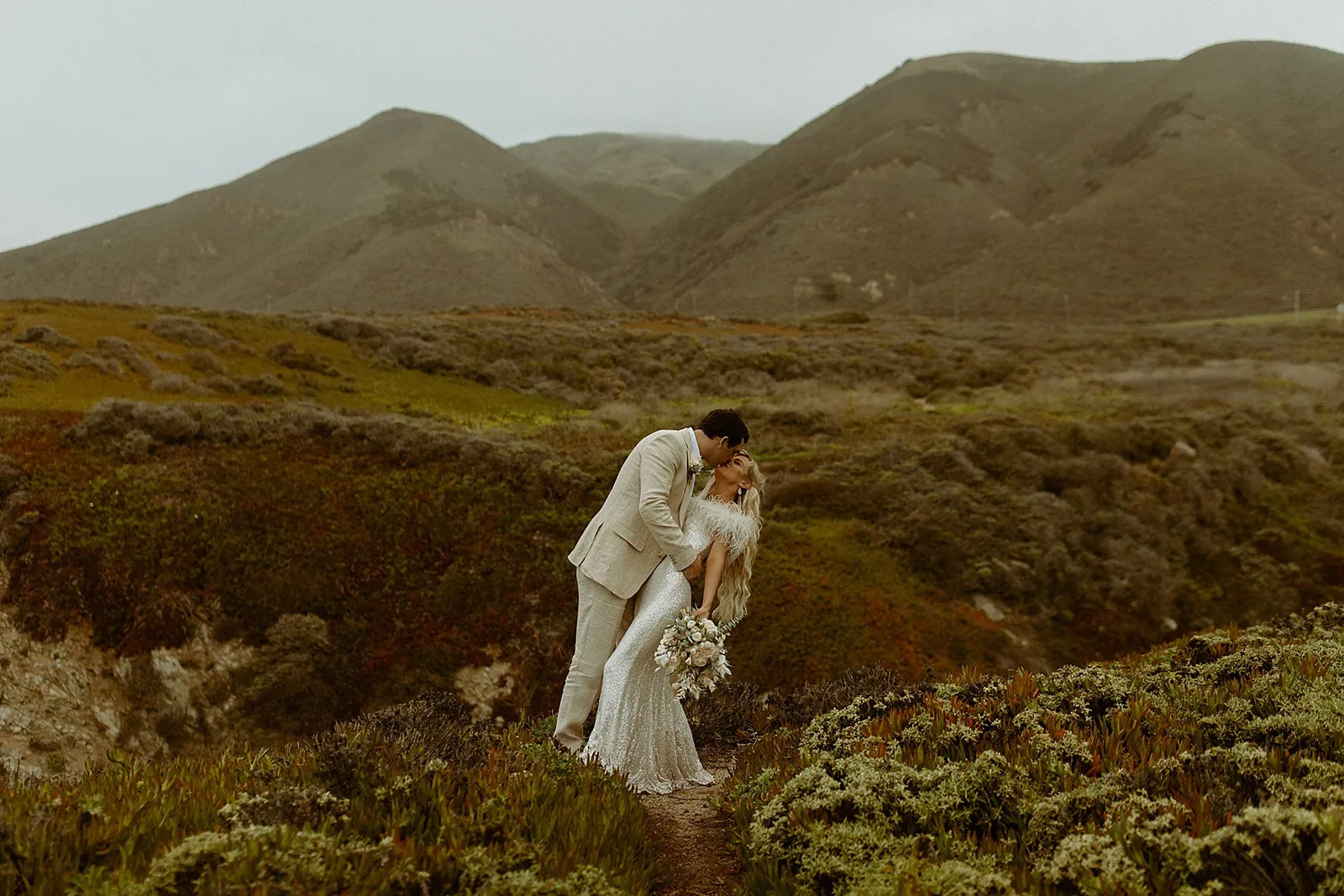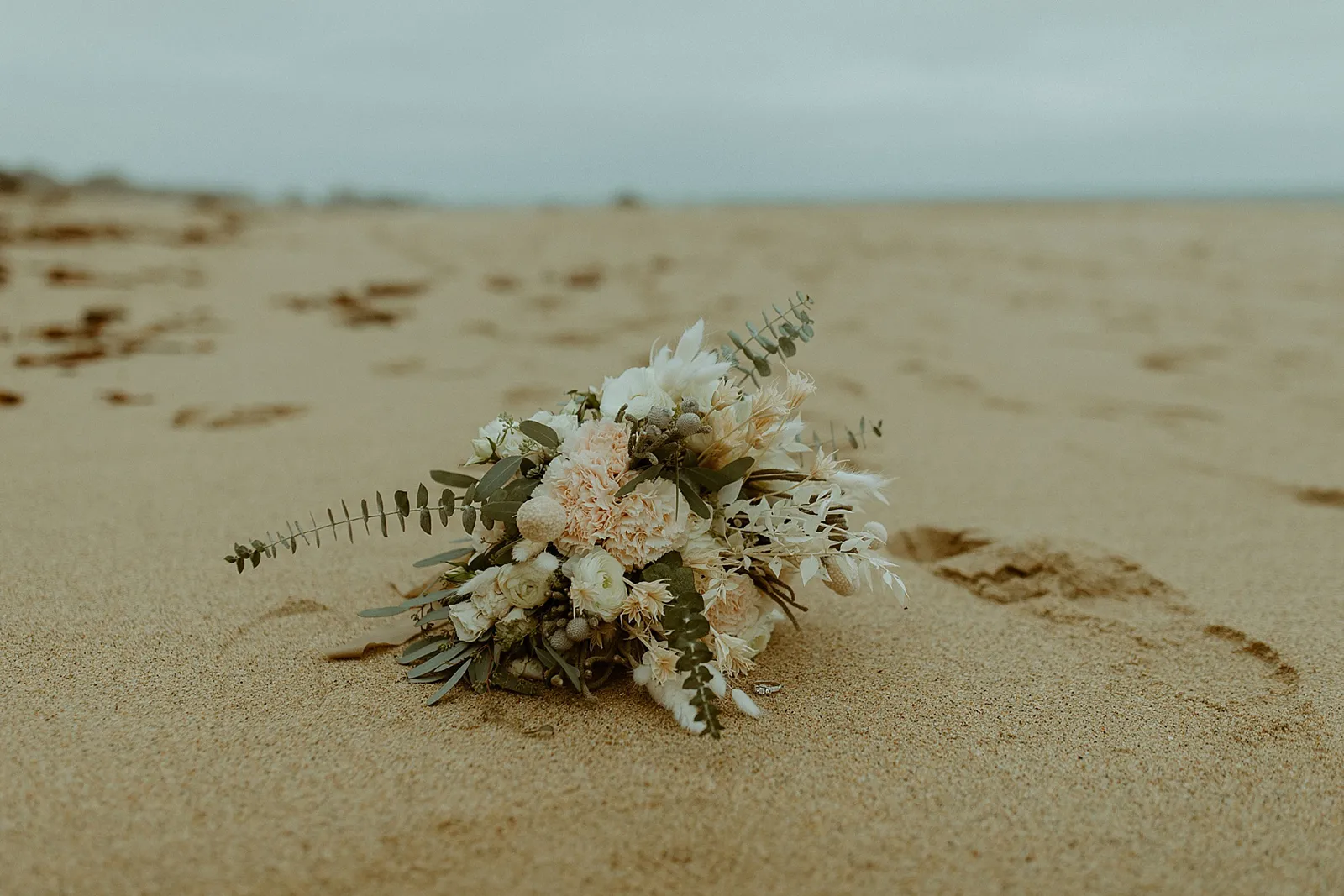 What advice would you give to our readers who are planning their weddings right now? 
Don't let people tell you how you're supposed to do your own wedding. We weren't completely into the big wedding scene, plus I had already messed up my vows with no one there! But really, you will have a lot of people tell you what and how you should do things–do what you want! We went against the norm and had a completely dreamy day that we still talk about every day. Even though our family wasn't there, our moments were captured so beautifully and they were very happy and maybe a little jealous.
What else would you like to share about your big day?
We weren't really sure how elopements worked, but I guess that's the fun of it. After the beach we went to the hotel dressed up and had a beautiful dinner by the pier. Nothing was on a tight schedule and we didn't have to accommodate our plans to anything which gave us time to truly be present and not worry about others on our big day. I feel like a lot of weddings are stressful.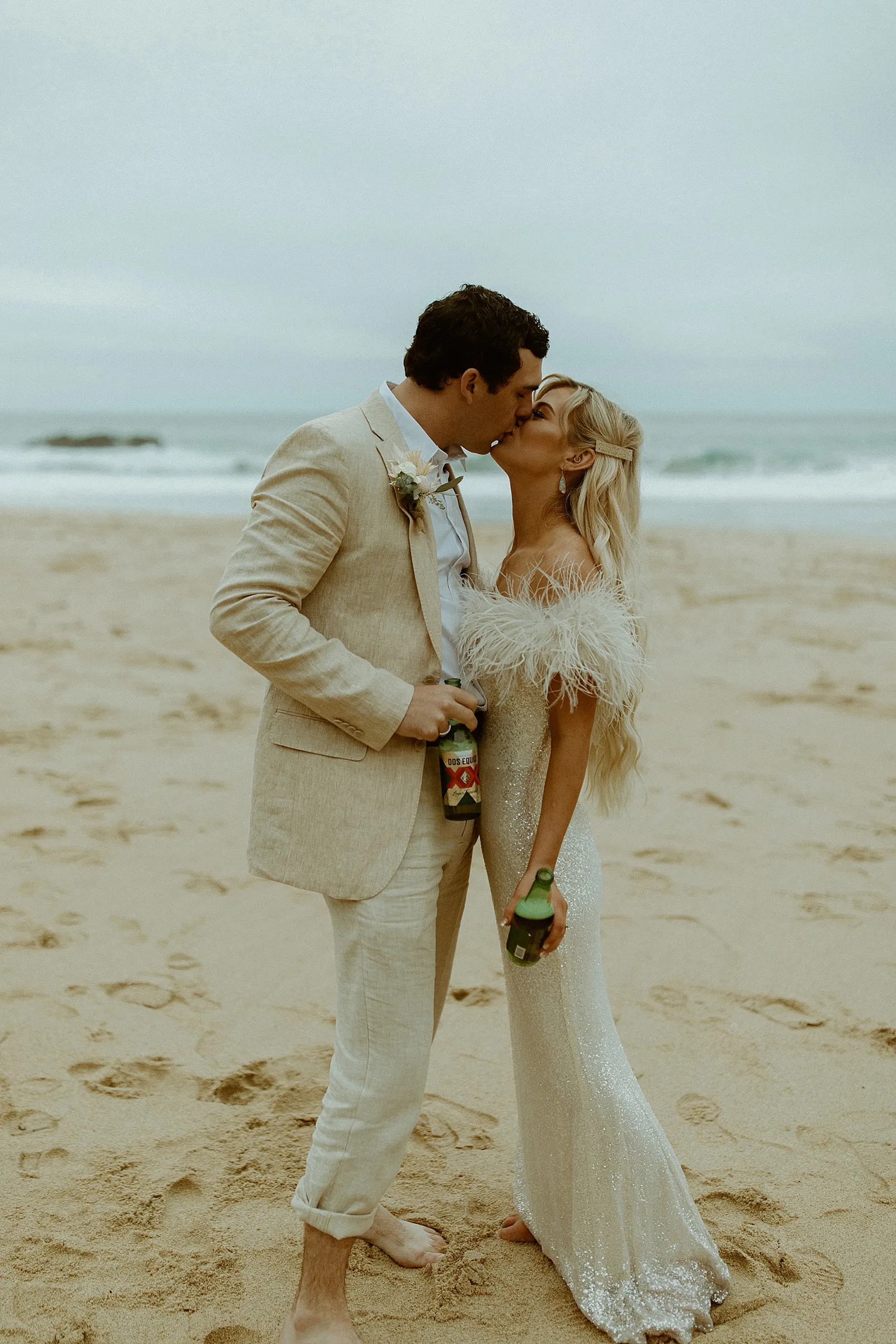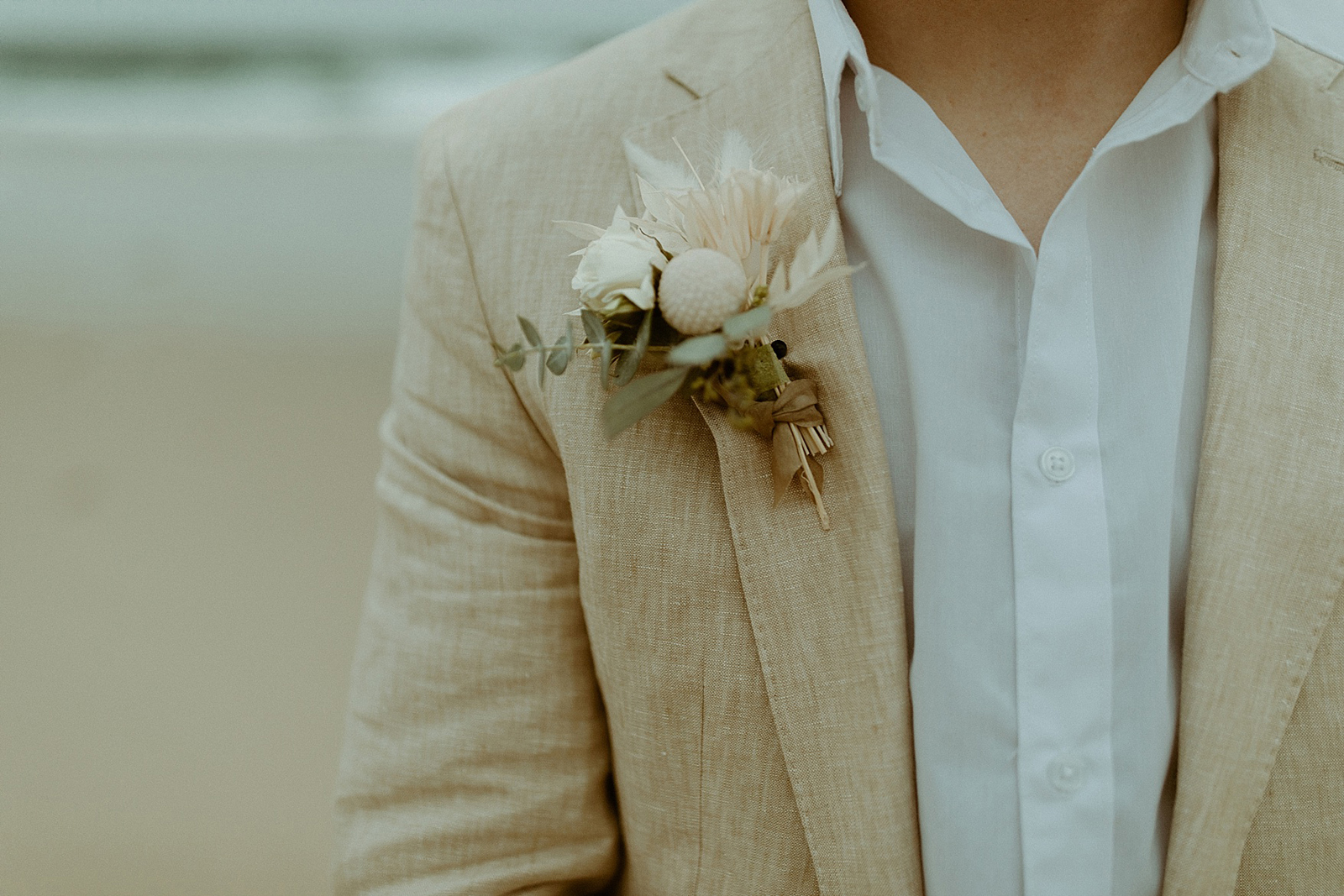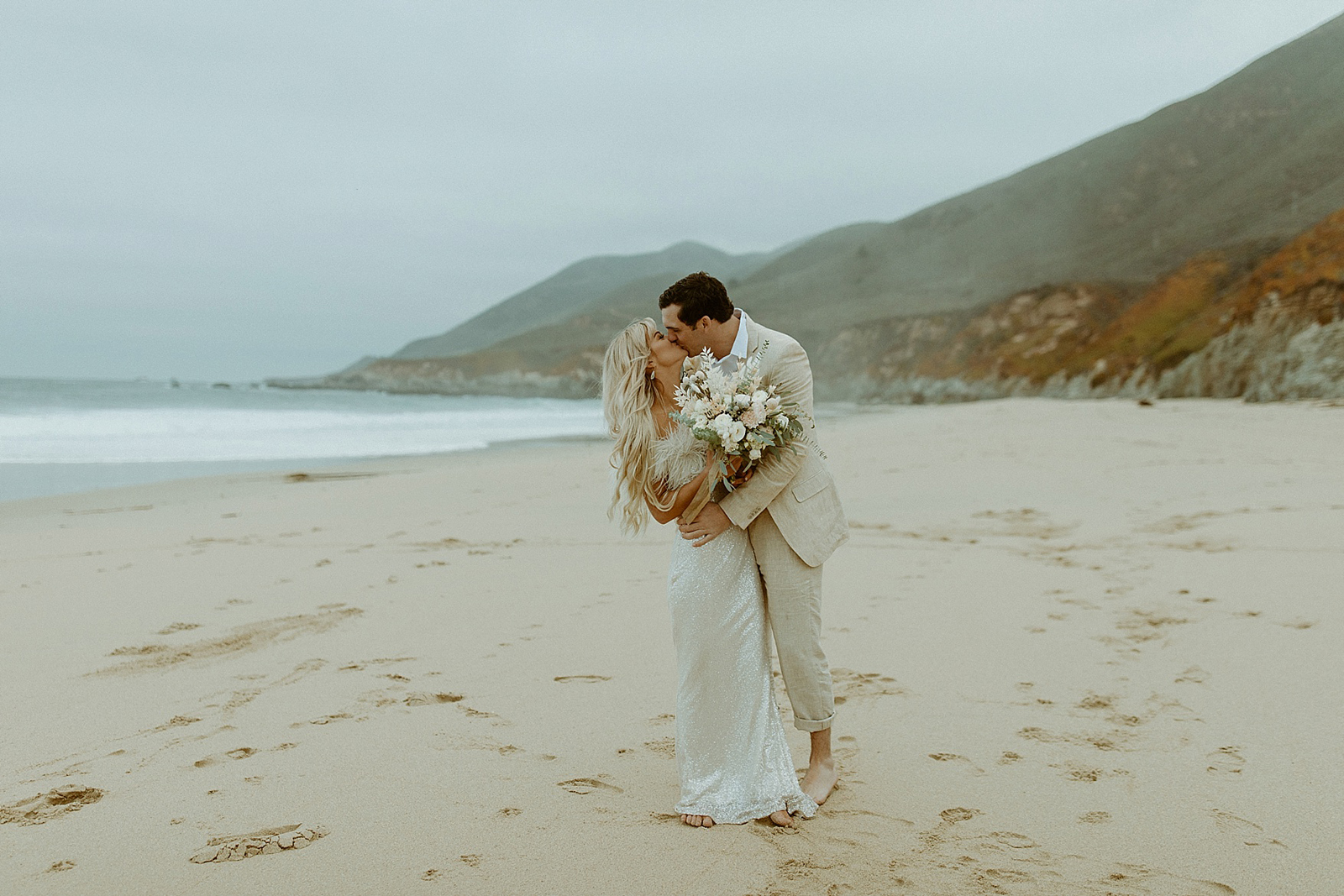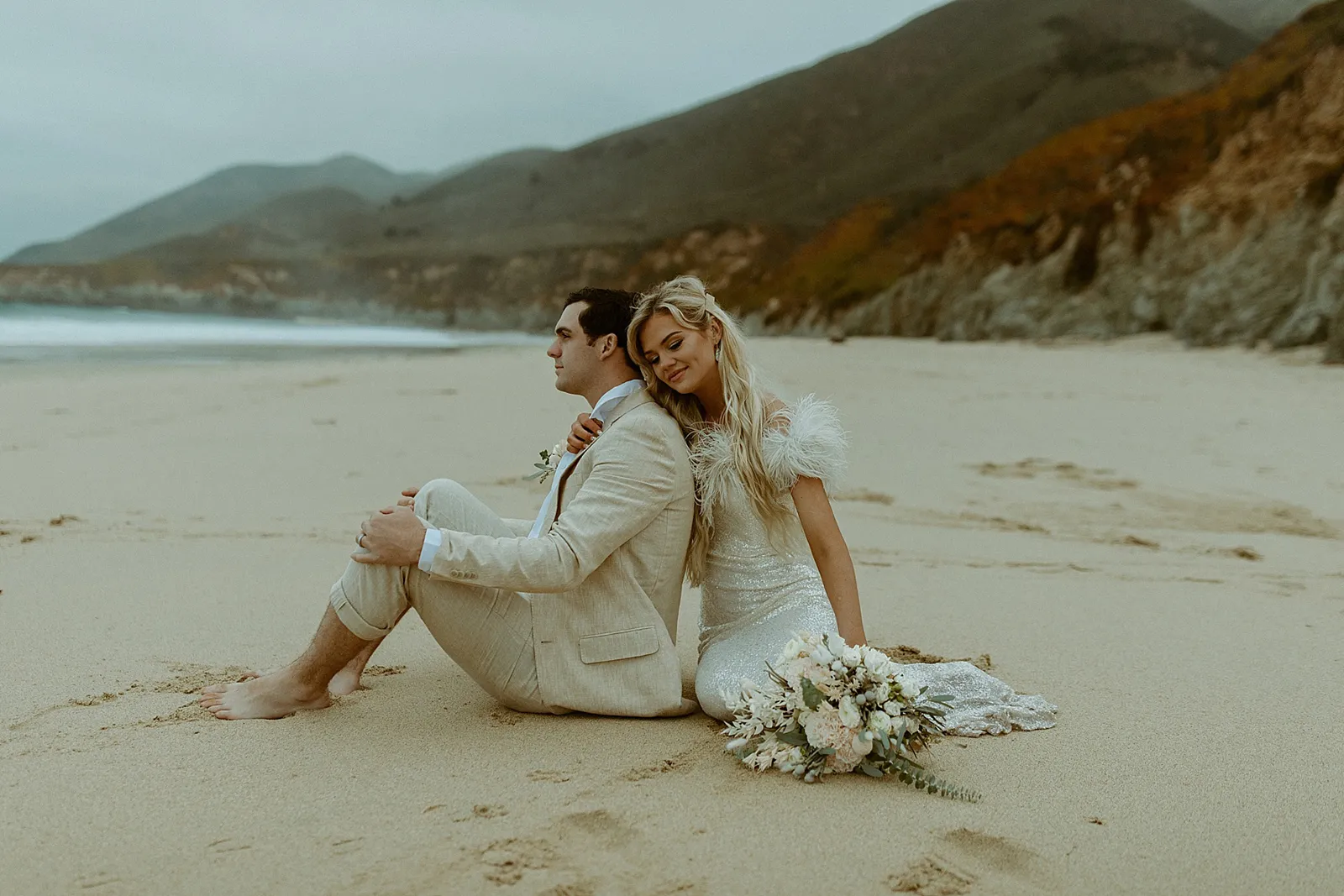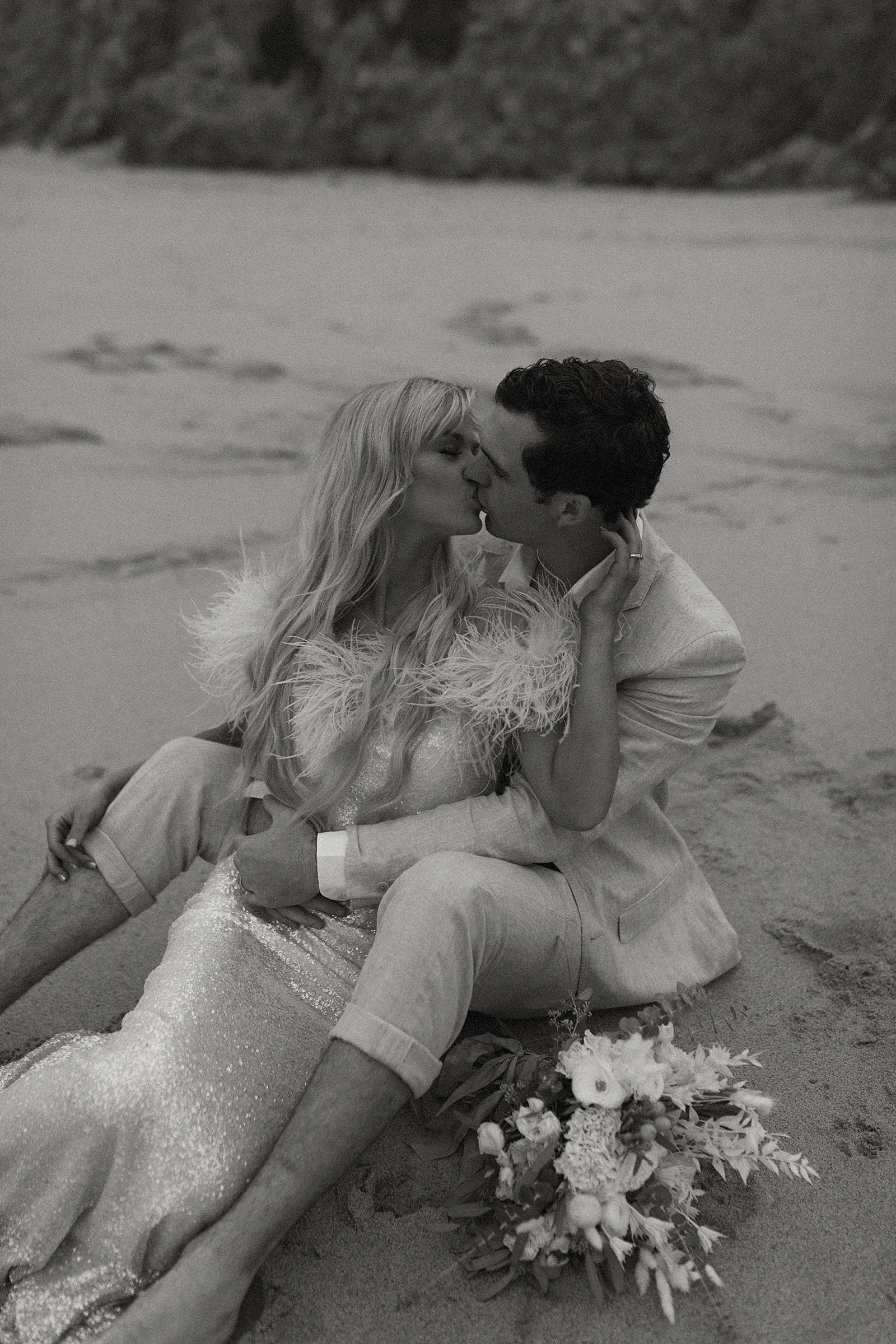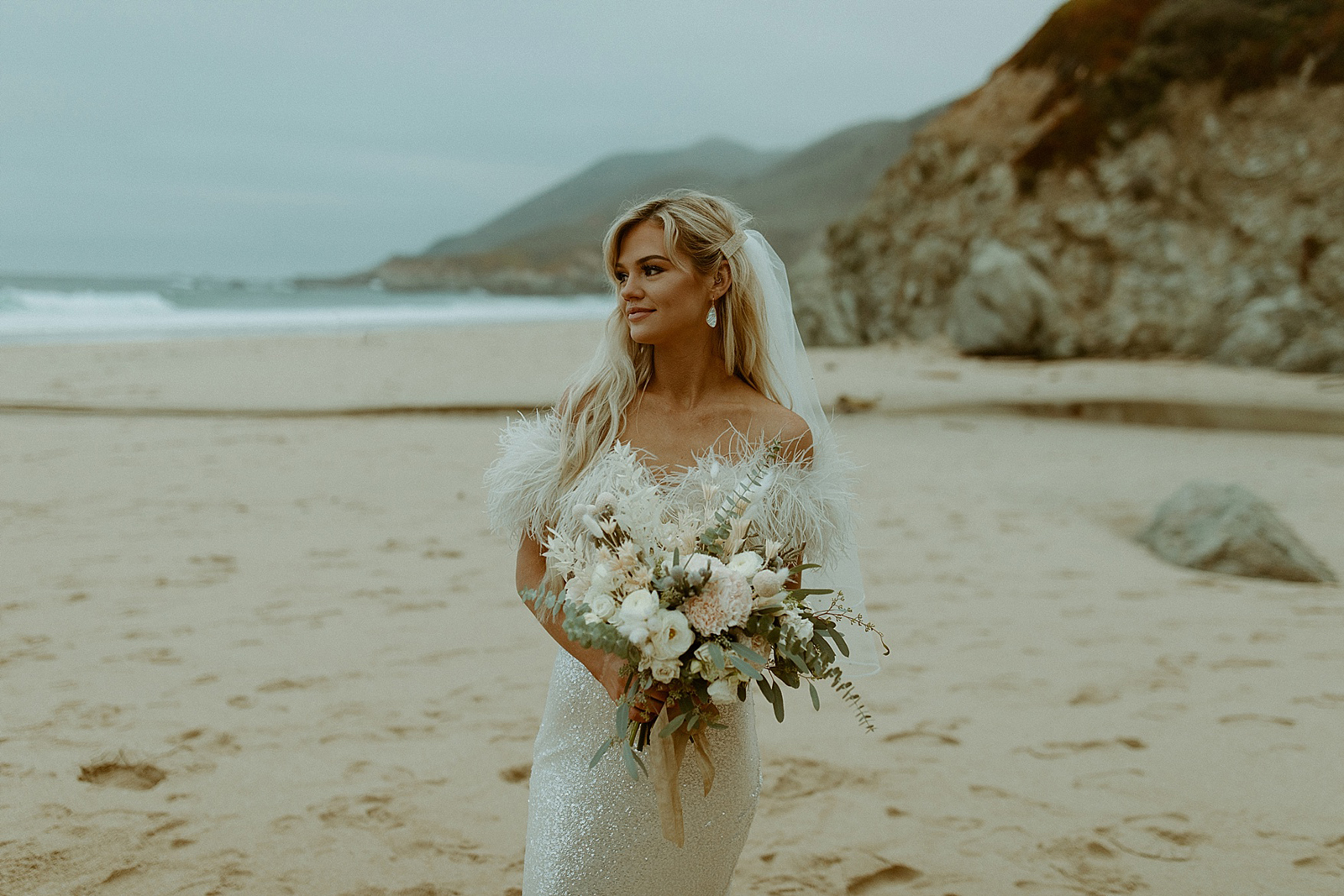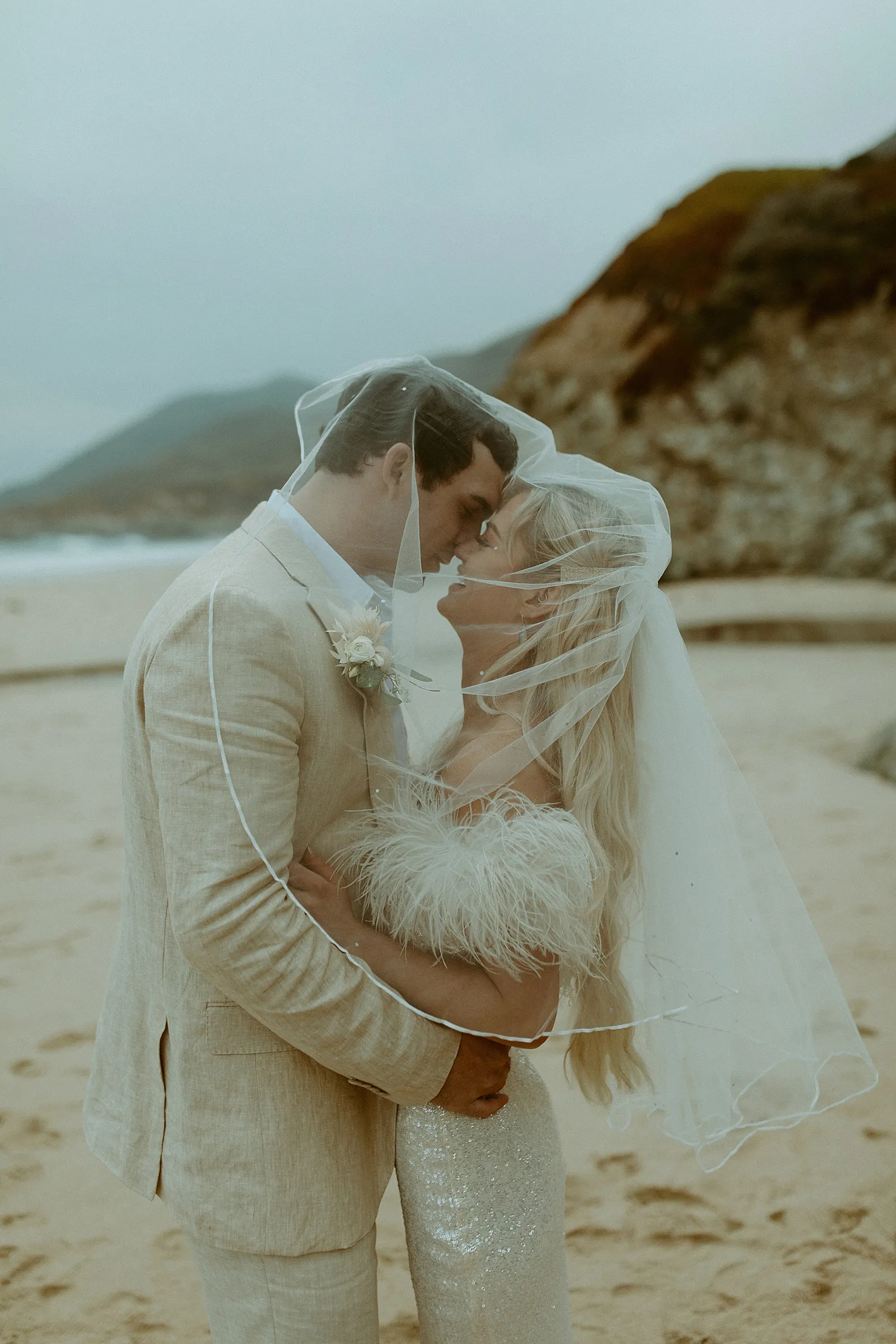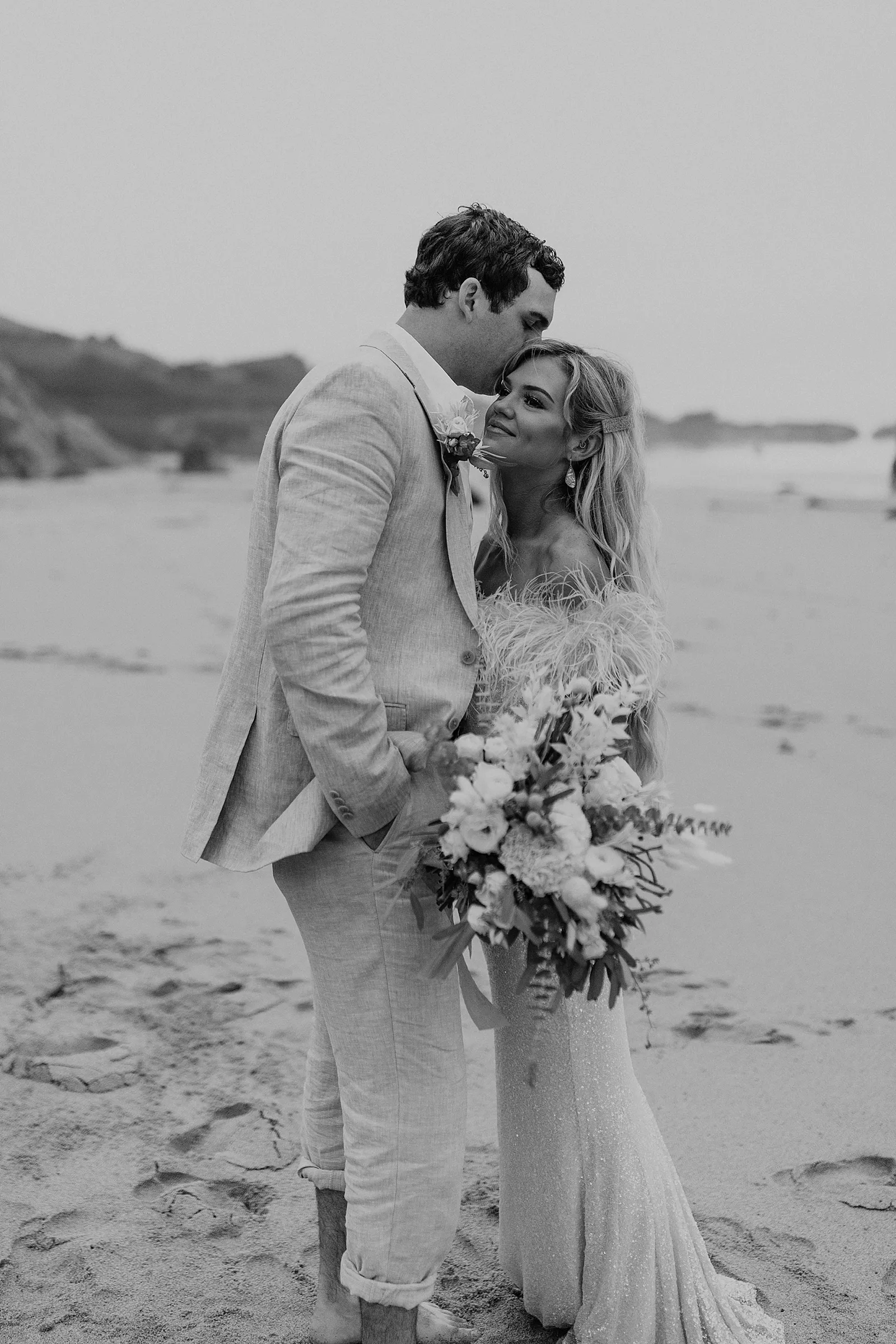 Photos courtesy of and copyright Makena Mae Photo, used with permission.
Want more Real Weddings Wednesdays Inspiration? Click here!