Here to inspire you, it's Real Weddings Wednesday! Today, we present Nicole + Kory!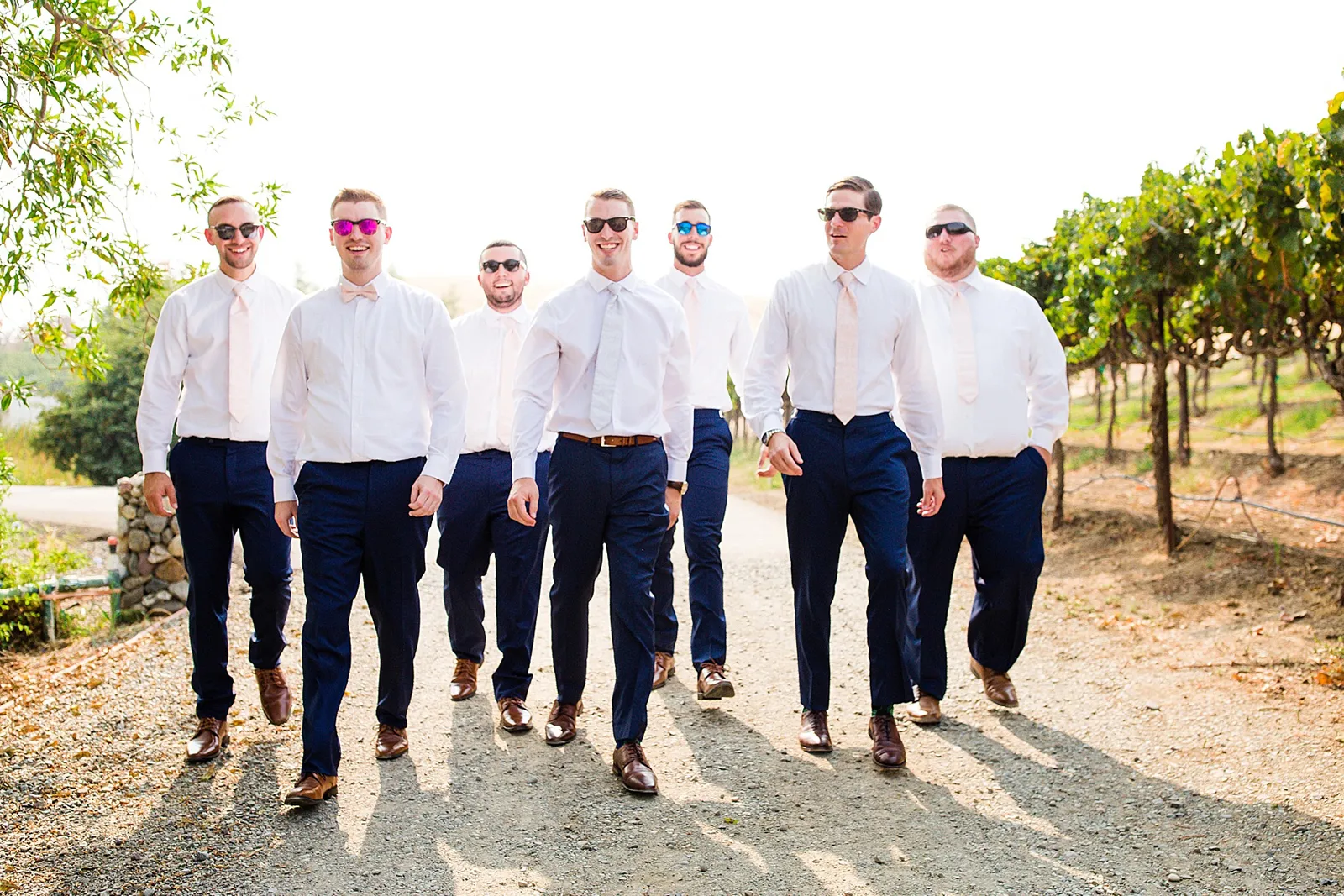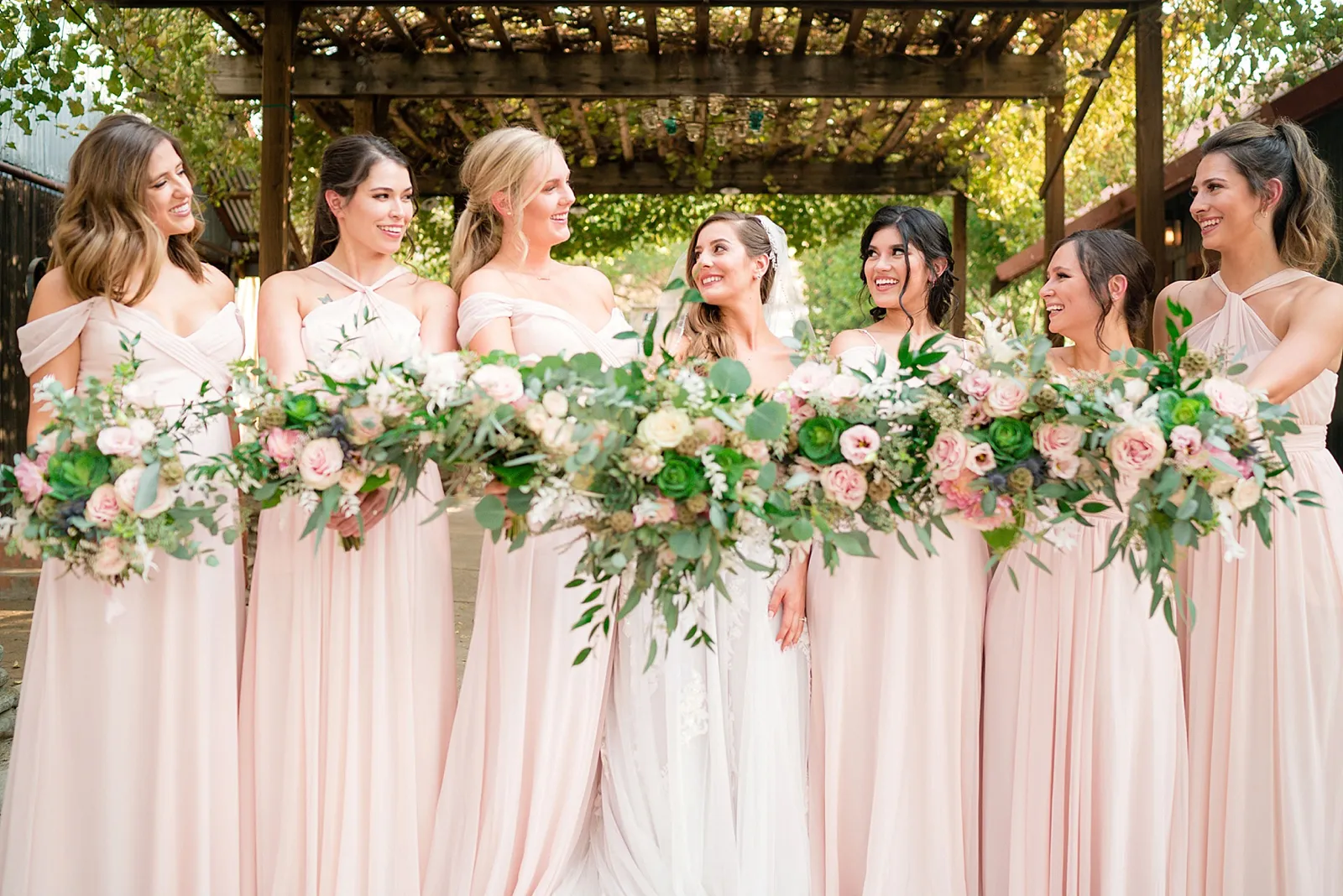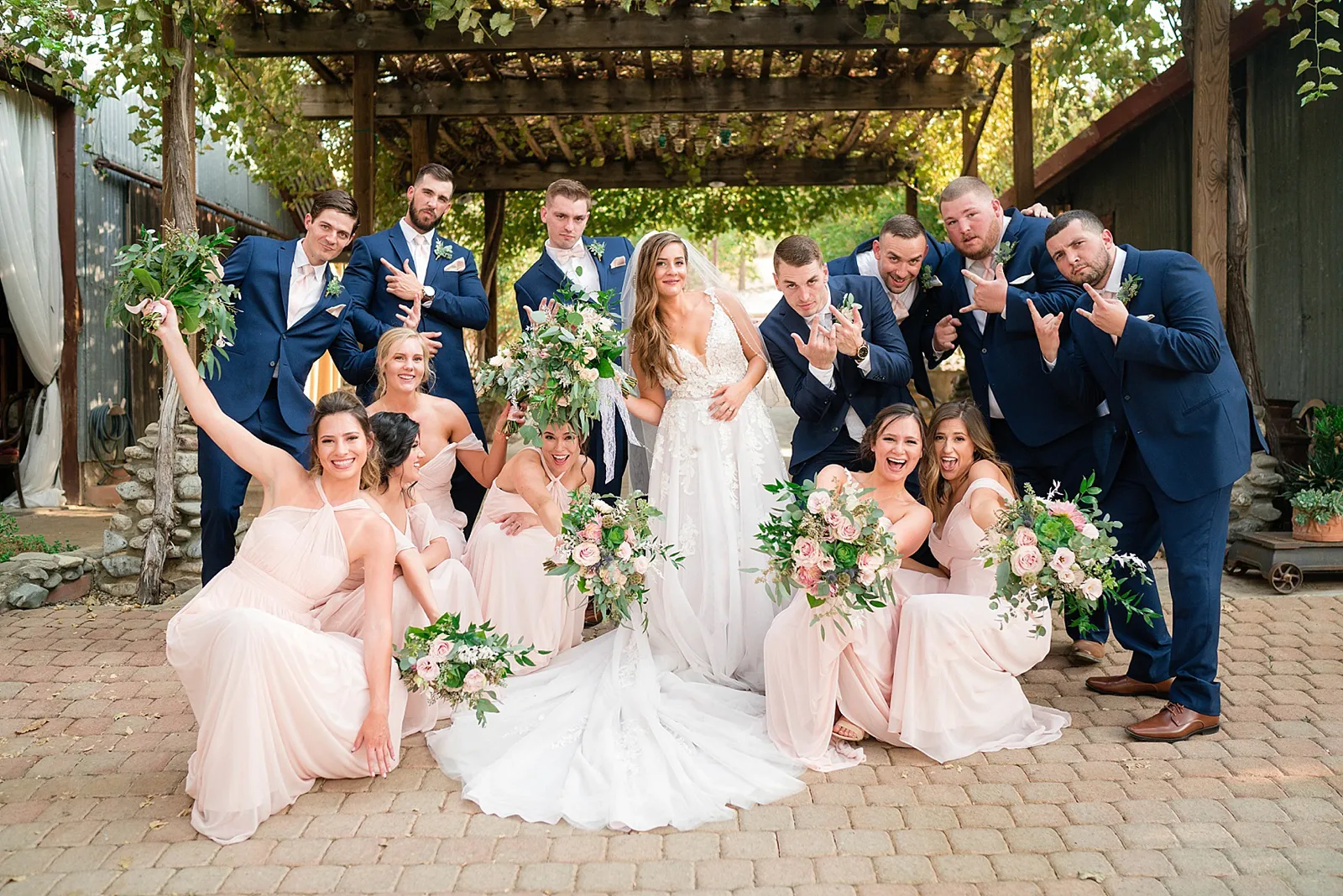 Tell us a little about you and your beloved: We have been together for 11 (going on 12) years and met in high school, so we are high school sweethearts; both born and raised in Woodland. After high school we both went to separate colleges (Kory to Sonoma State, Nicole to Chico State) and did long distance for six years and eventually moved to Sacramento together after graduating college.
Kory proposed the day after my birthday on a what I thought was a birthday backpacking trip in Destination Wilderness in Tahoe National Forest. Being together so long I knew Kory was going to ask me any day so I thought it was pretty smart proposing to me during my birthday weekend!
We both knew of Taber Ranch but it wasn't until we got the tour is when we really fell in love with how naturally green and beautiful the venue was. They make planning a wedding so easy as they pair you with a wedding planner, plus they also have almost all the decor, tables, and more already provided. We planned on having a 120 guest wedding but as July 2020 hit we knew we wouldn't be having the wedding we originally planned for. Taber Ranch sat down with us and went over all our COVID-19 friendly precautions to see what they could still do to make our day special. It was a difficult choice to make but at the end of the day Kory and I just wanted to get married on the day we chose and the venue we fell in love with and still share it with our most closest friends and family. The staff at Taber and all our other vendors did everything they could to give us our perfect day, and went above and beyond our expectations!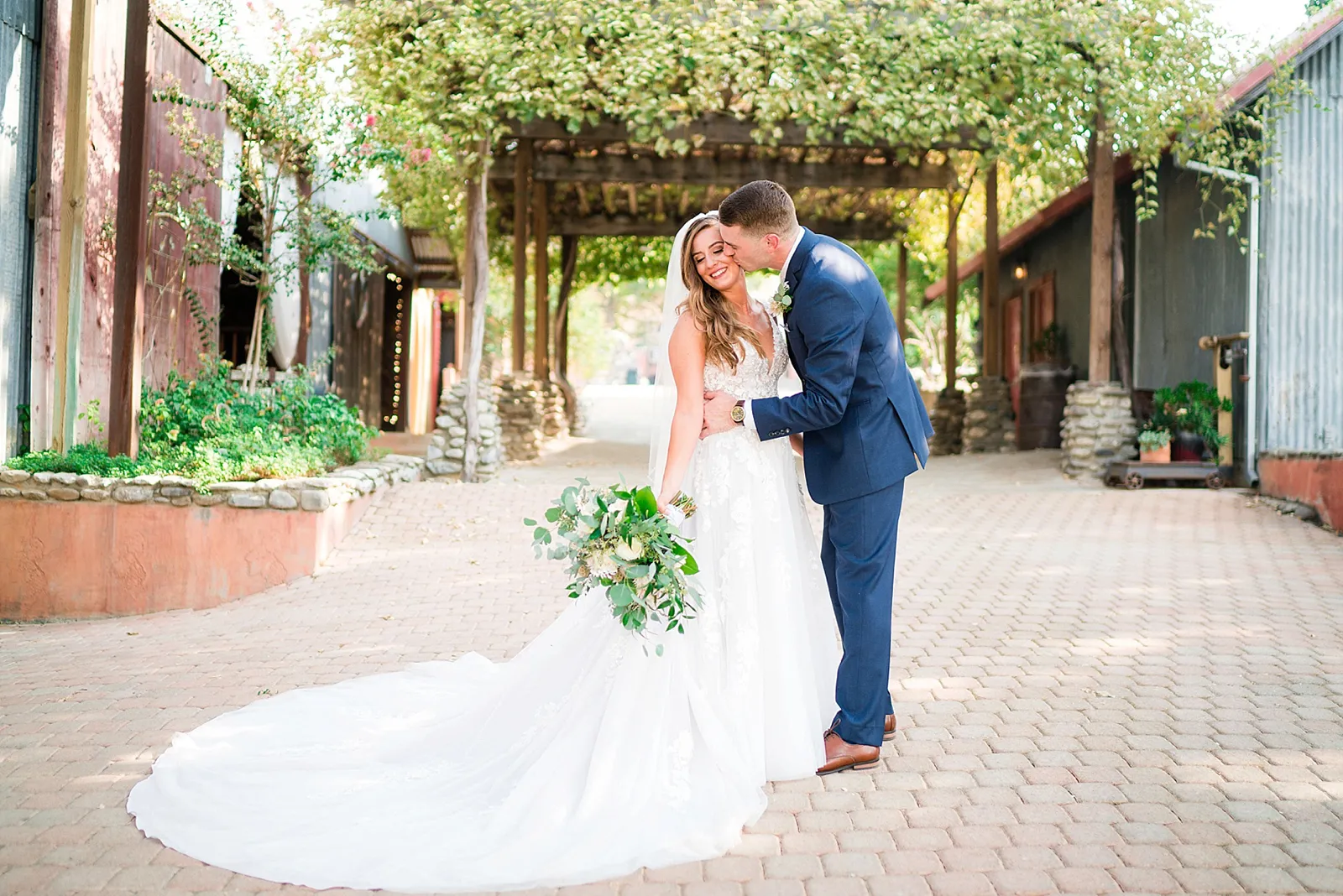 What was the best part of your day? We had a solid 15 minutes of alone time between the ceremony and reception. Our wedding was in the evening so not seeing your significant other for almost 24 hours on your wedding day makes you even more excited when you finally see each other and have that alone time to soak it all in.
What else would you like to share about your day? It was 115 degrees, in the middle of a pandemic and was still the most PERFECT day to get married. We had such a hard time knowing we couldn't have all our loved ones there, however,  we were able to Zoom our ceremony and received tons of text messages, DMs, and other kind messages from family and friends that watched who said it was SO worth it.
Any other of your wedding vendor(s) you'd like to call out that we missed in the questions below? I'd like to give a huge, special shout out to Events by Wise for their involvement in helping plan and execute Wedding Tours of Yolo County. This tour allowed me to meet and personally get to know the vendors. Most of the vendors I used were suggested by Events by Wise.
First Dance Song: "Sunflower" by Post Malone and Swae Lee
Honeymoon Location: Bodega Bay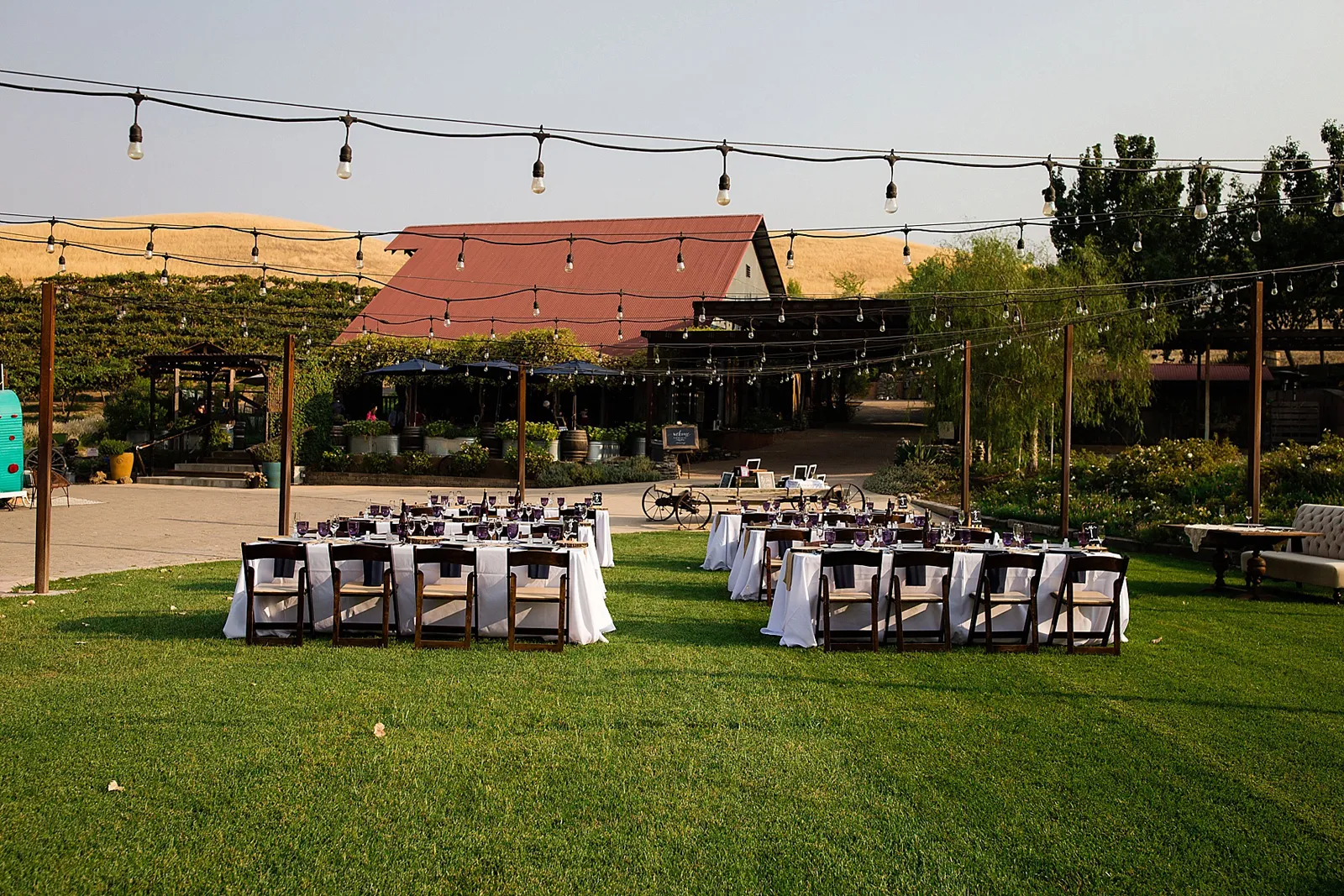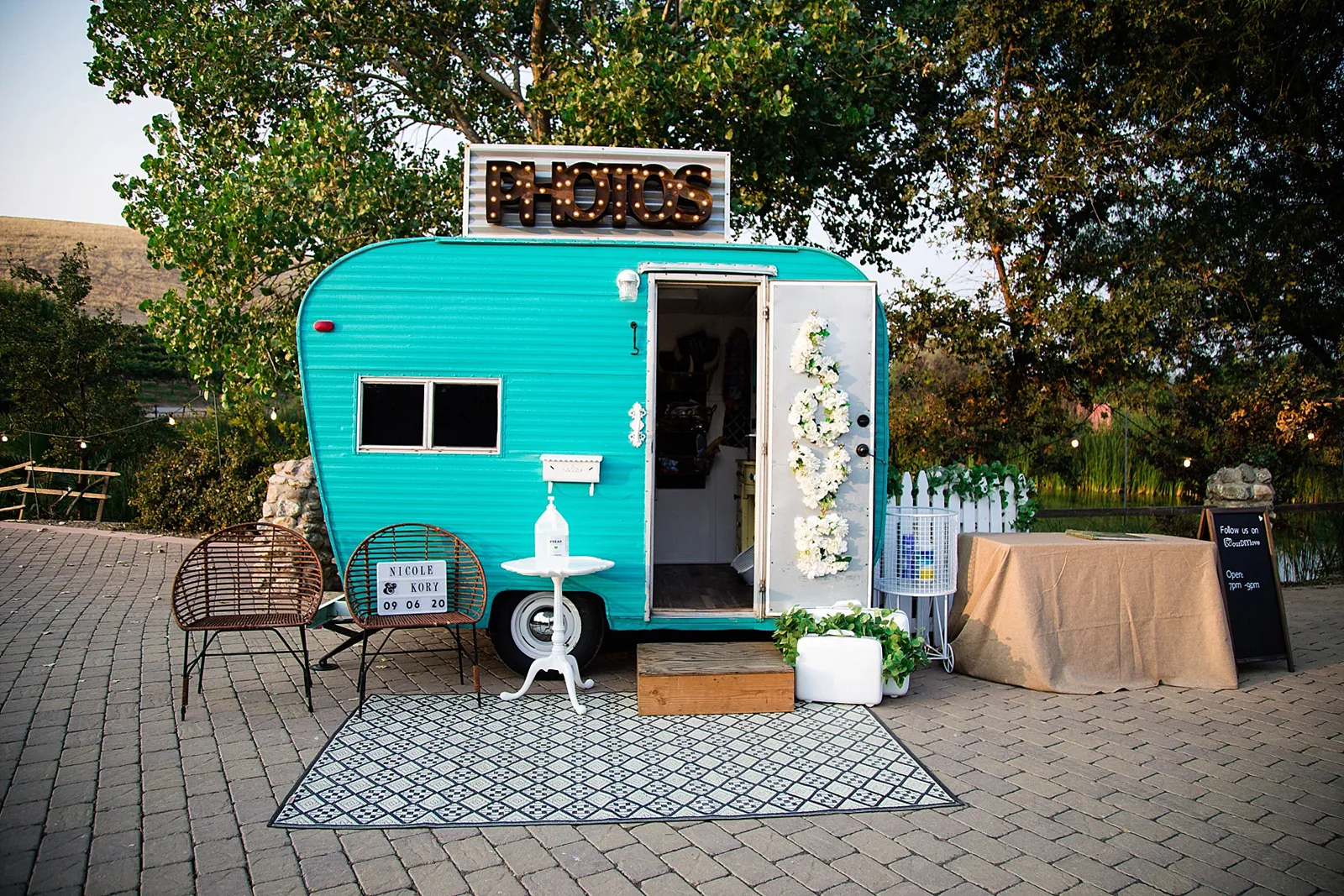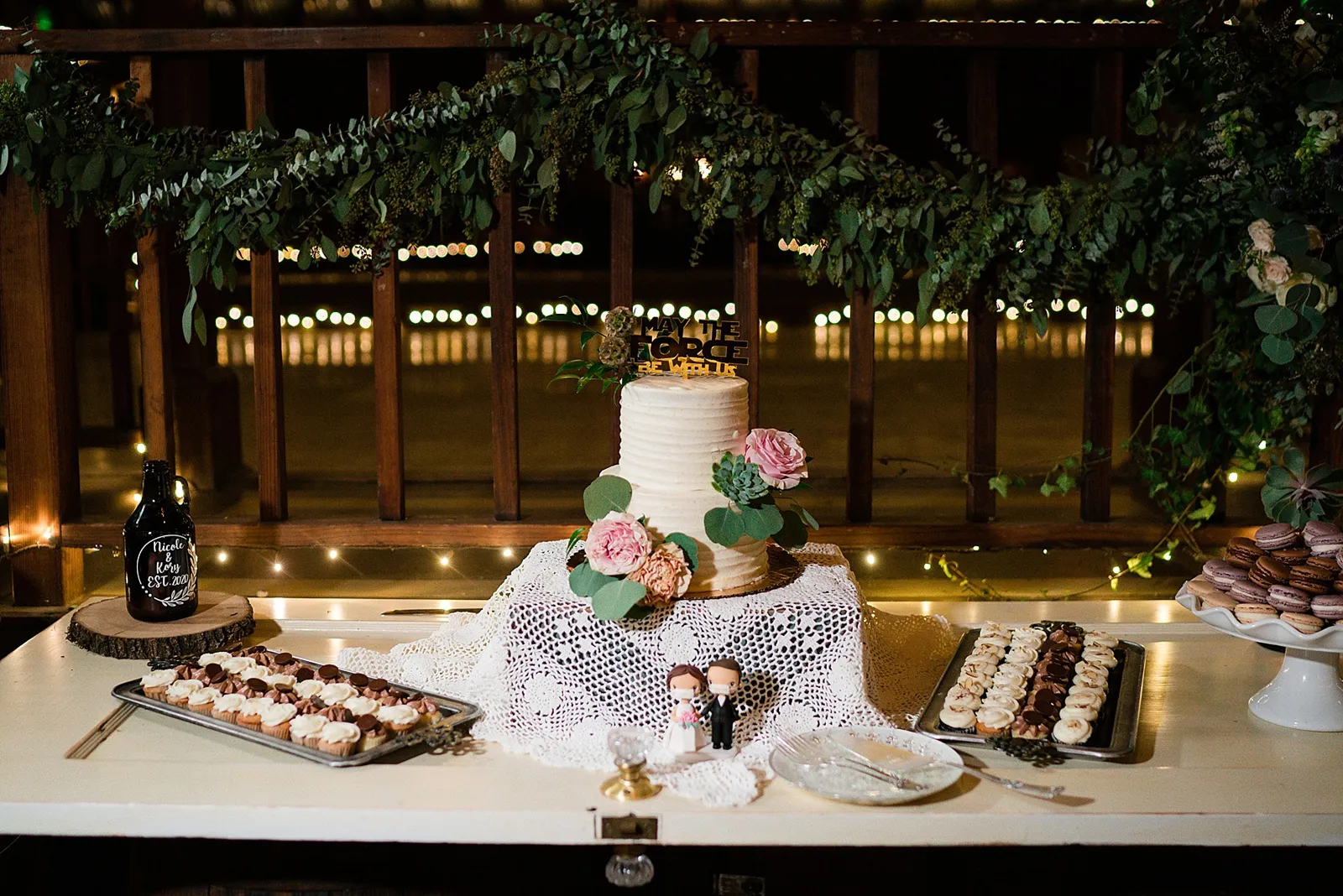 How did COVID-19 effect your wedding? We originally had a 120 guest invite and two months before had to shorten down to 40. And, all desserts, food, beverages all had to be COVID-19 friendly (aka individually wrapped/prepared).
Any advice you'd give to couples planning their wedding right now? Sit back, relax, enjoy every moment and soak it all up (put your phone away and mentally take it all in). The day is about you and your loved one so find all those special small moments because those are what you're going to remember after all the craziness slows down.
Anything that you would have done differently if you were given the chance? Obviously if times were different we would have loved to have more of our family and friends in attendance in person.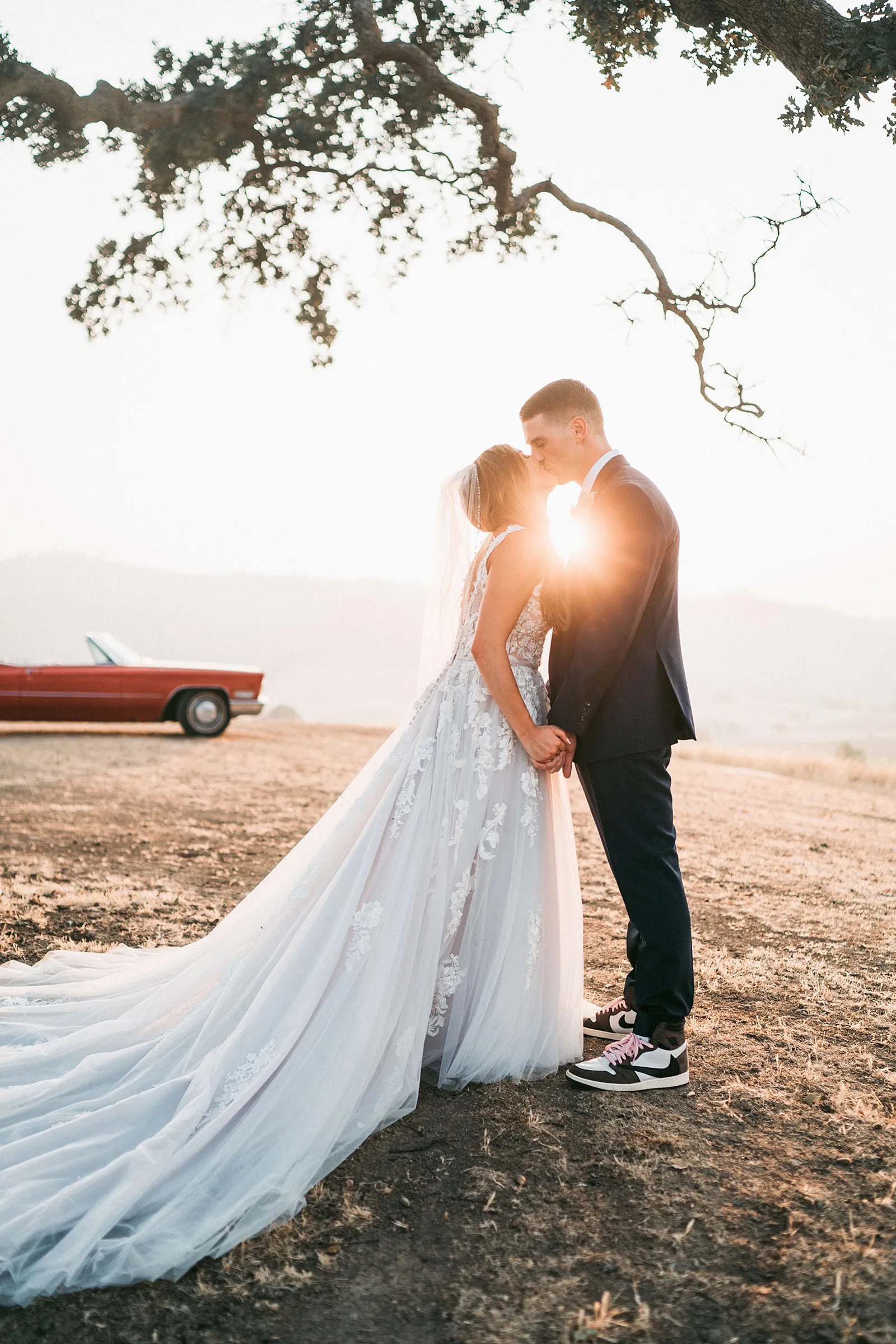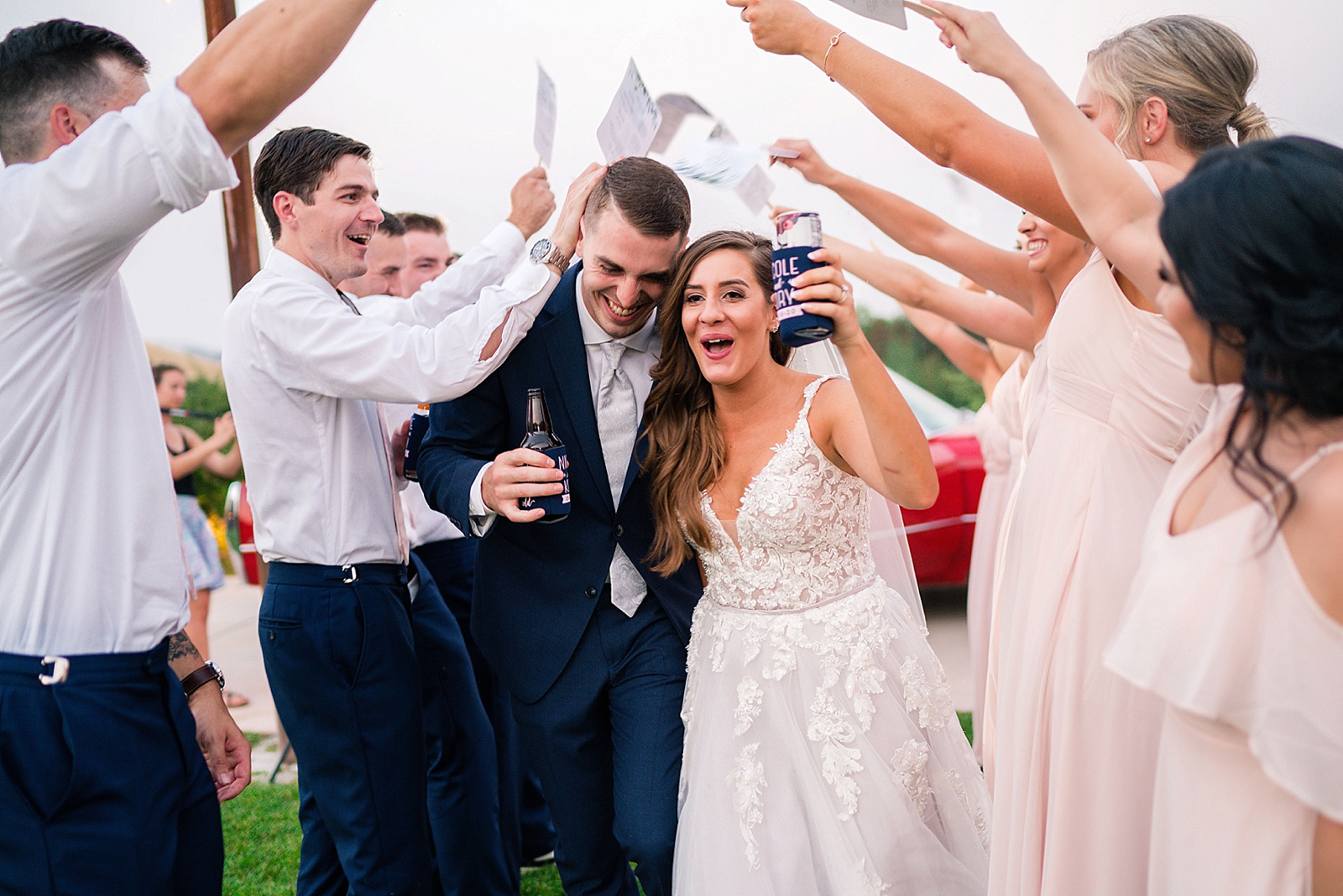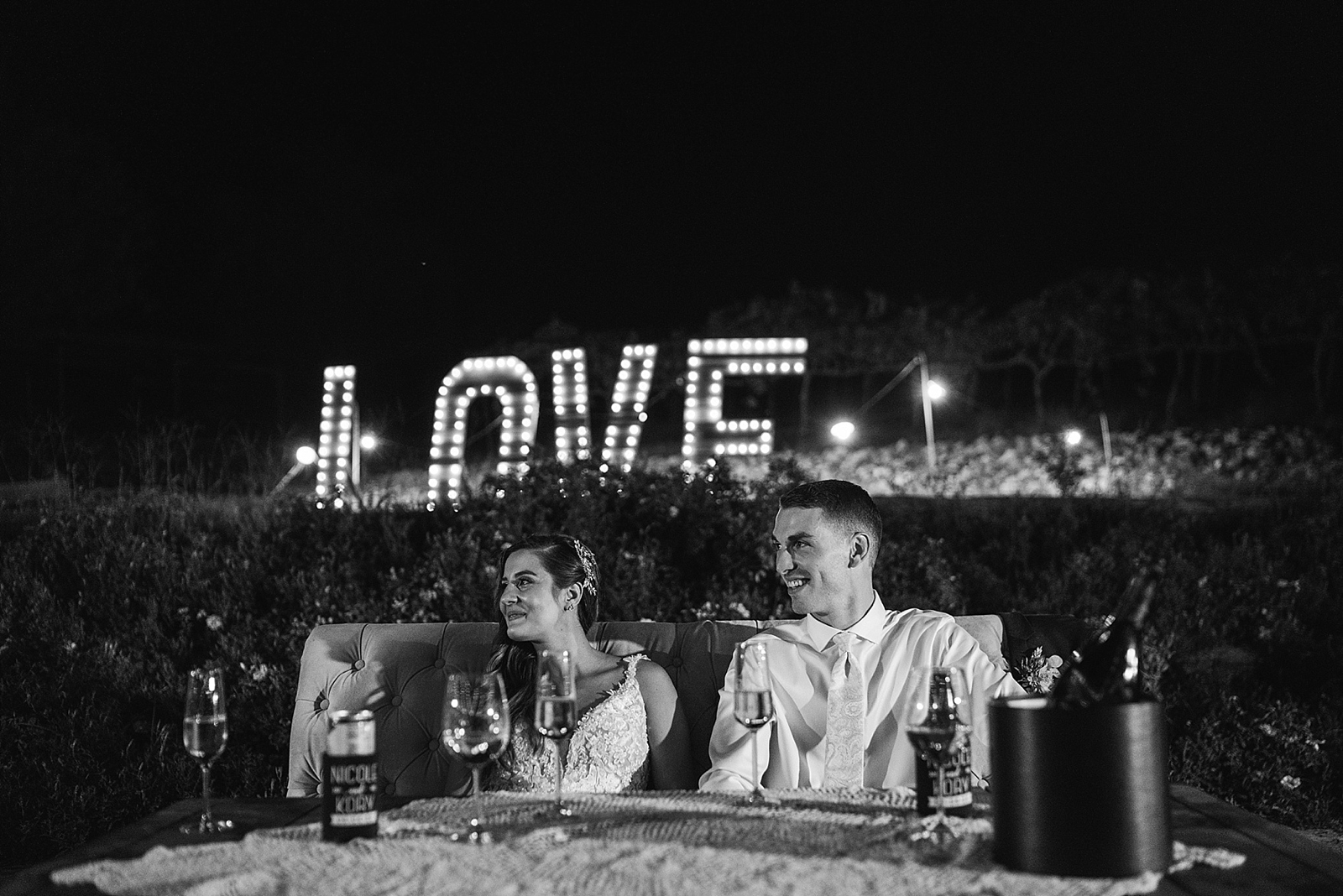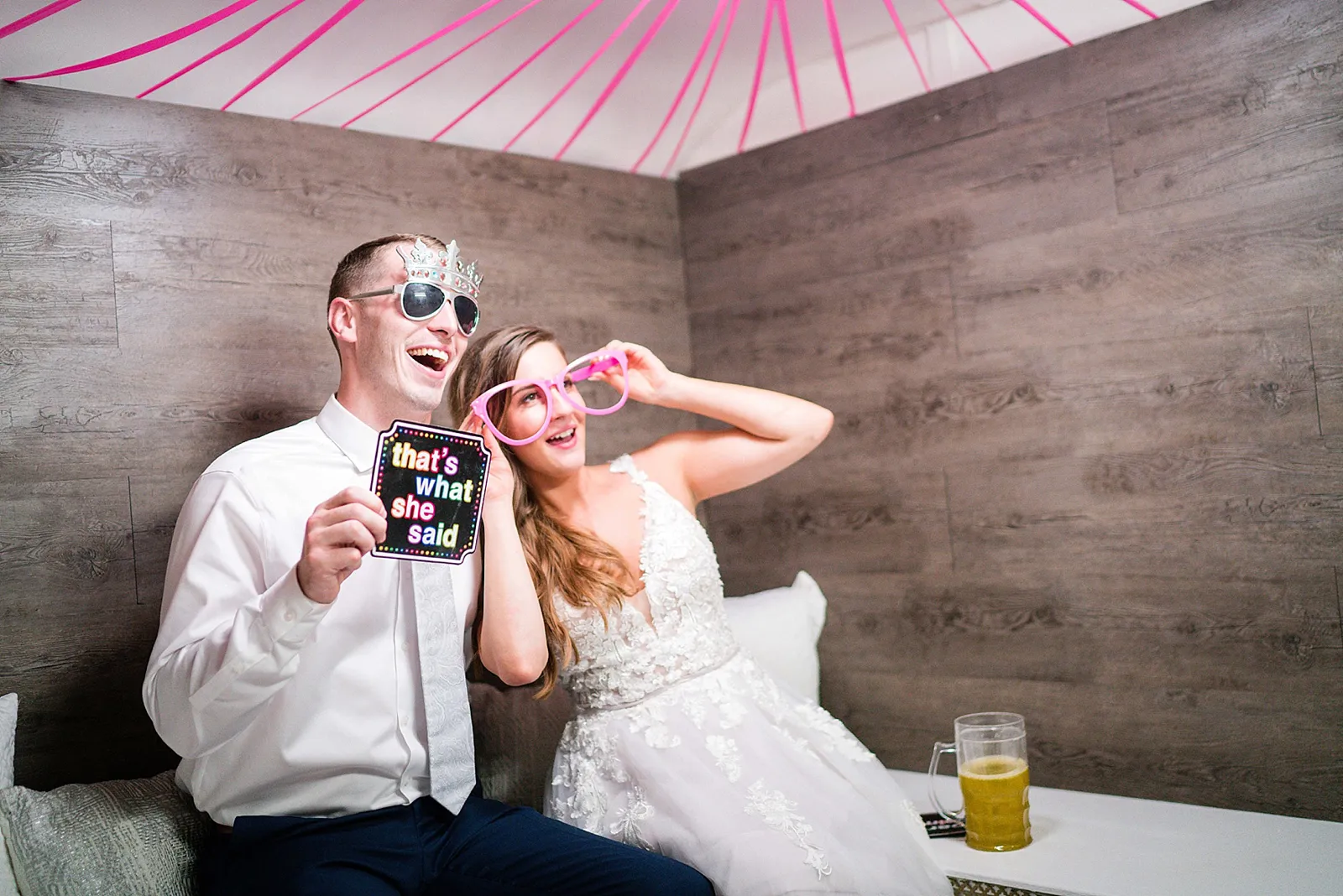 Photos courtesy of and copyright Valley Images Photography, used with permission.
Want more Real Weddings Wednesdays Inspiration? Click here!