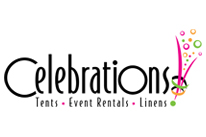 8845 Washington Boulevard, Suite 140

Roseville, CA



5350 Capital Court, Suite 111

Reno, NV
celebrationspartyrentals.com

916-773-2133 (ROS) 775-773-8900 (REN)
Celebrations! Event Rentals and Tents is the premier wedding event rental, planning and production solution. Since 1991, the team at Celebrations! has taken great pride in offering high quality products, expertise, attention to detail, service and creativity.
At Celebrations! our main goal is to provide you, our client, with a turn key package of Event Rentals, Linens and Tenting for your event. As a leader in our field, we realize that our products are only as good as the people behind them. When you call our office, you will be greeted by a friendly and knowledgeable representative.
Our high level of service extends to our delivery drivers, setup crew, teardown crew and onsite personnel. As your rental provider, we strive to help you create a memorable and successful event by focusing on selection, style, customer service and satisfaction.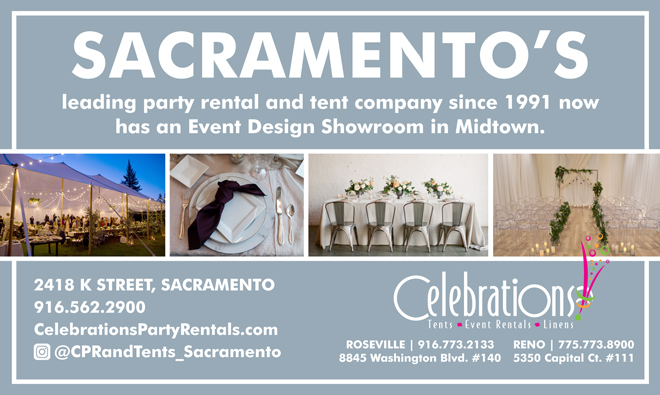 0.0 out of 5 stars (based on 0 reviews)
Excellent0%
Very good0%
Average0%
Poor0%
Terrible0%
There are no reviews yet. Be the first one to write one.
Top