Happy Submitted Styled Shoot Sunday, folks! Today, we have an absolutely unique and colorful styled shoot with tons of teal and pops of deep fuchsia. This beautiful shoot has a bit of everything for everyone, be it sleek tuxedos, courtesy of Tuxedo Den, a too-pretty-to-eat wedding cake, a venue full of retro vibes (thanks Shangri-la Fair Oaks!), or a mouthwatering food and drink setup. Keep scrolling to get in on all the fun details. Happy Sunday, and happy reading!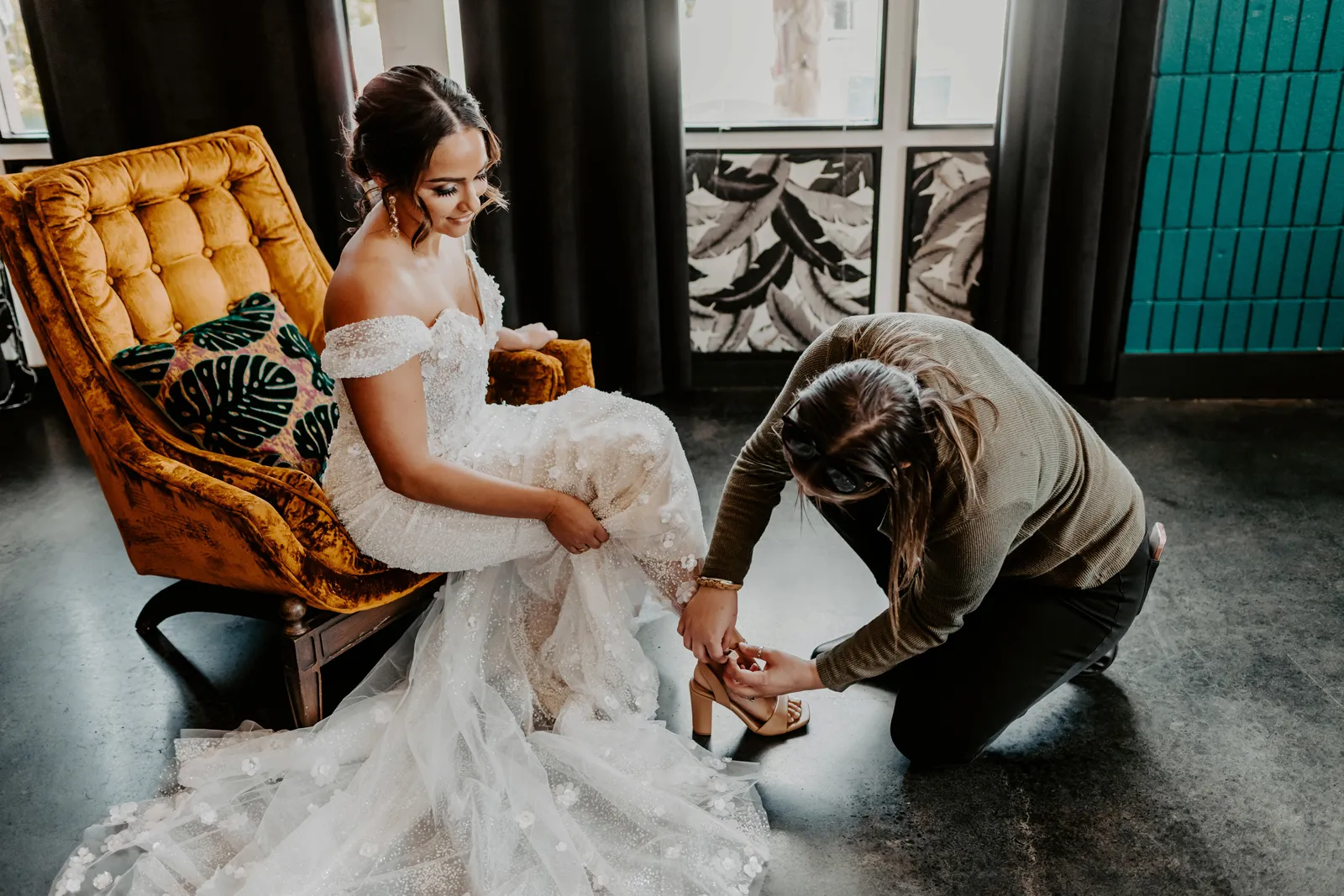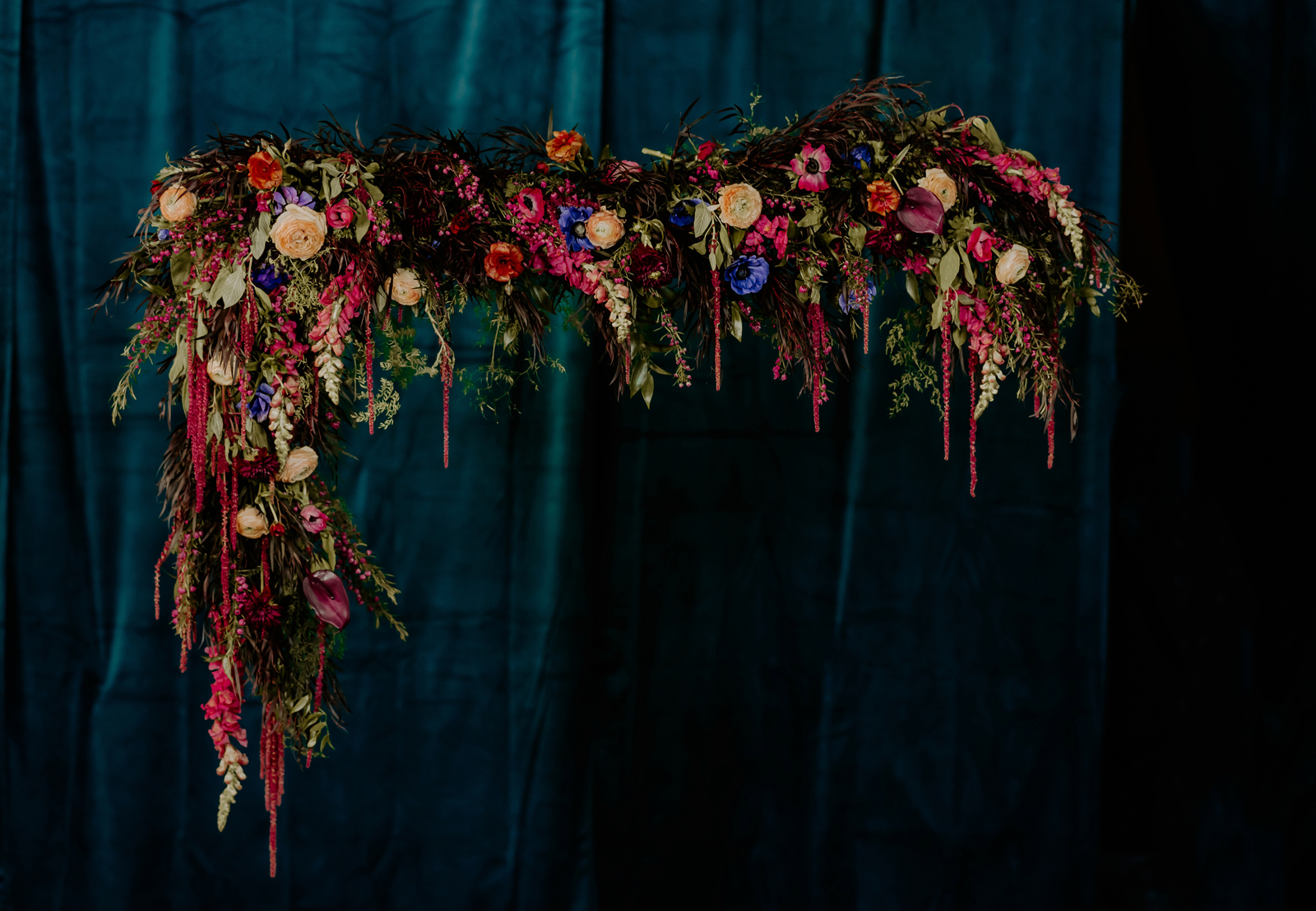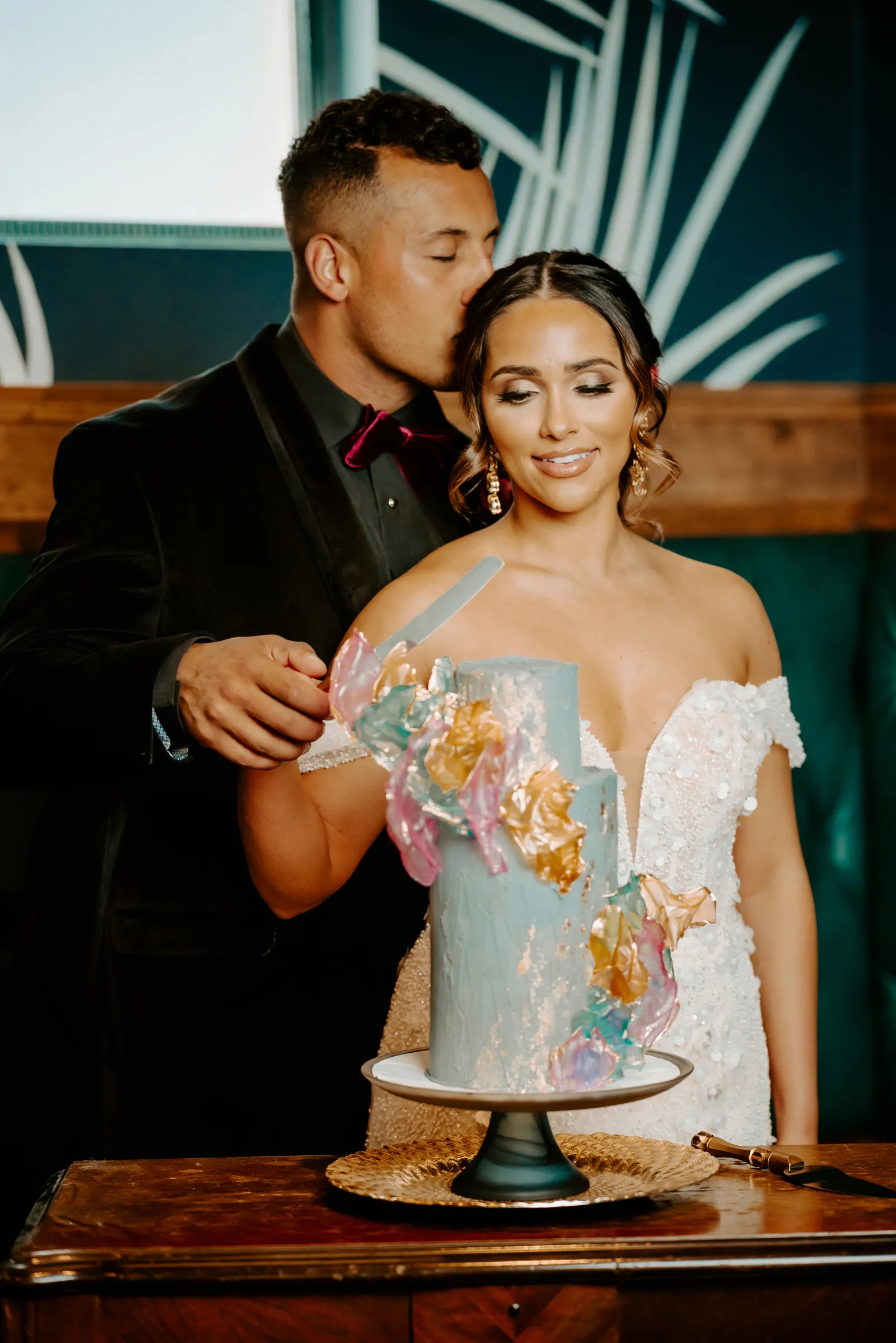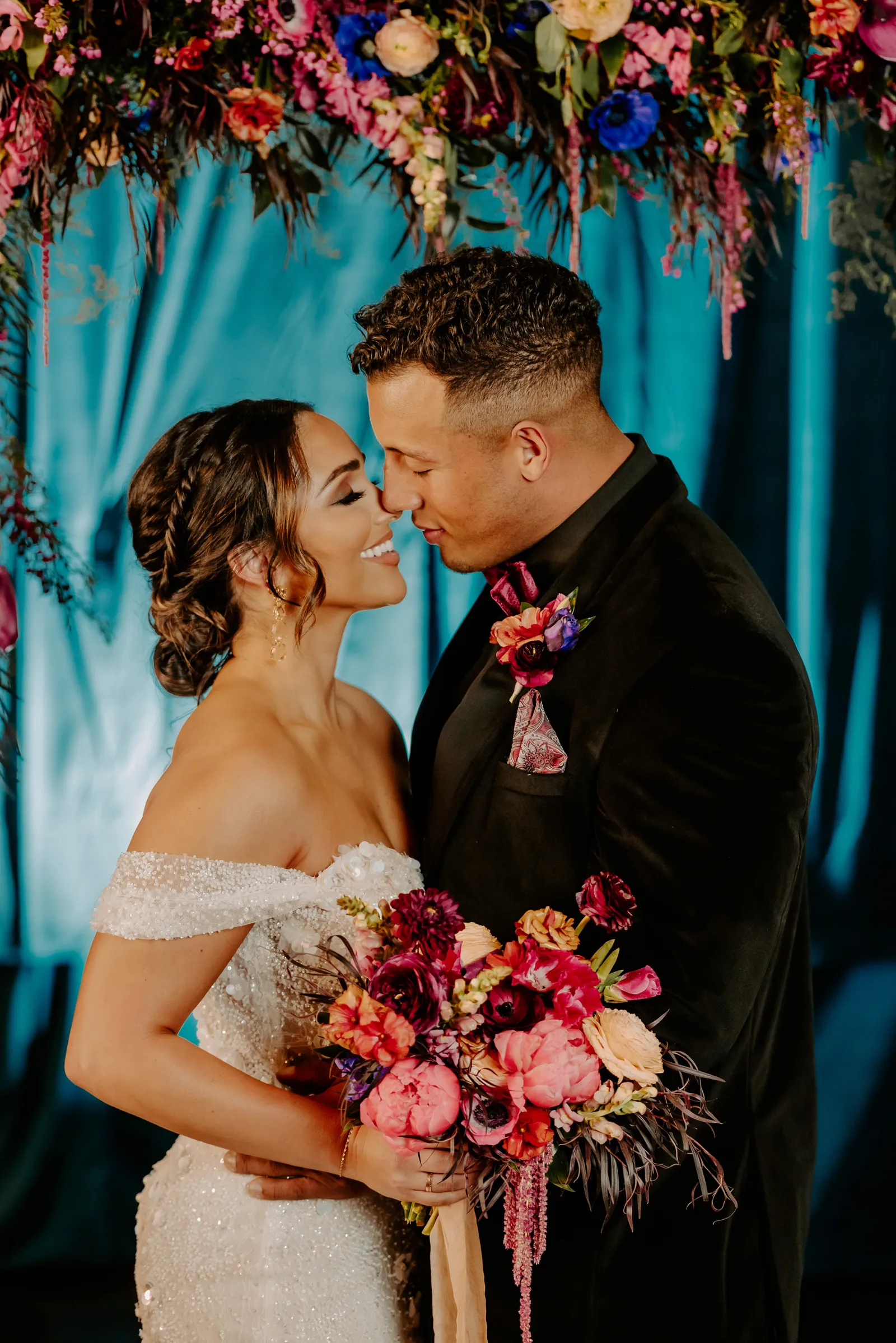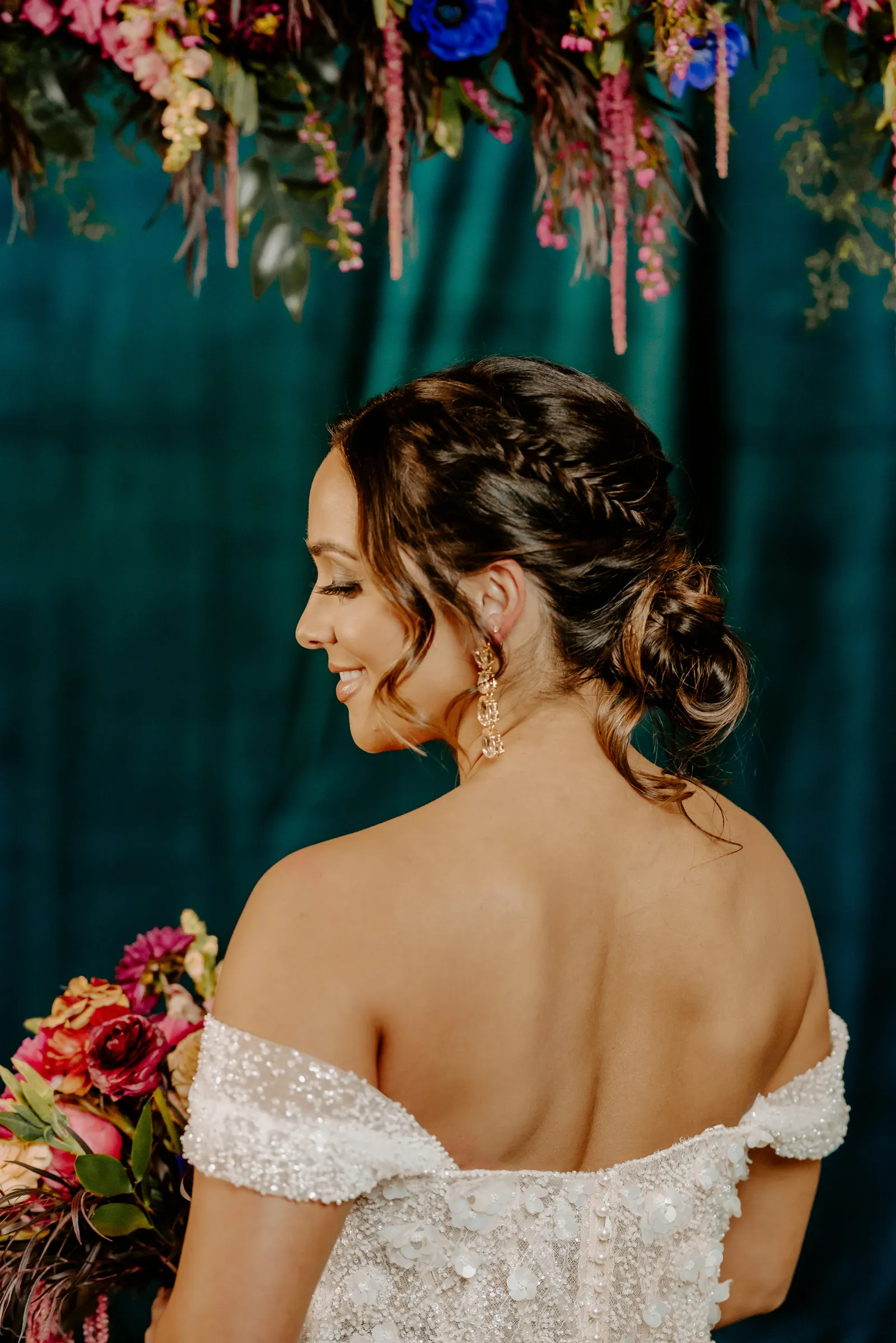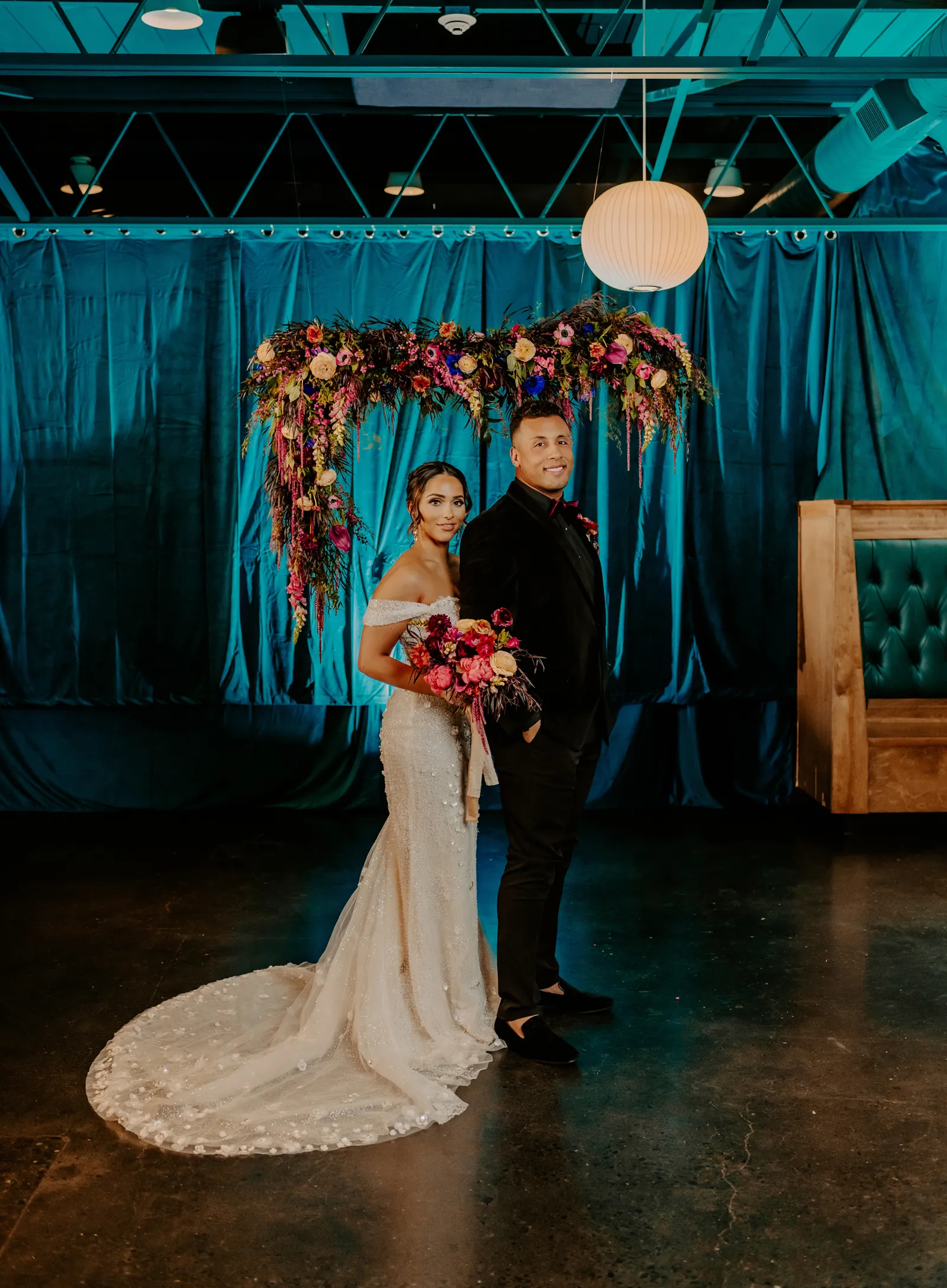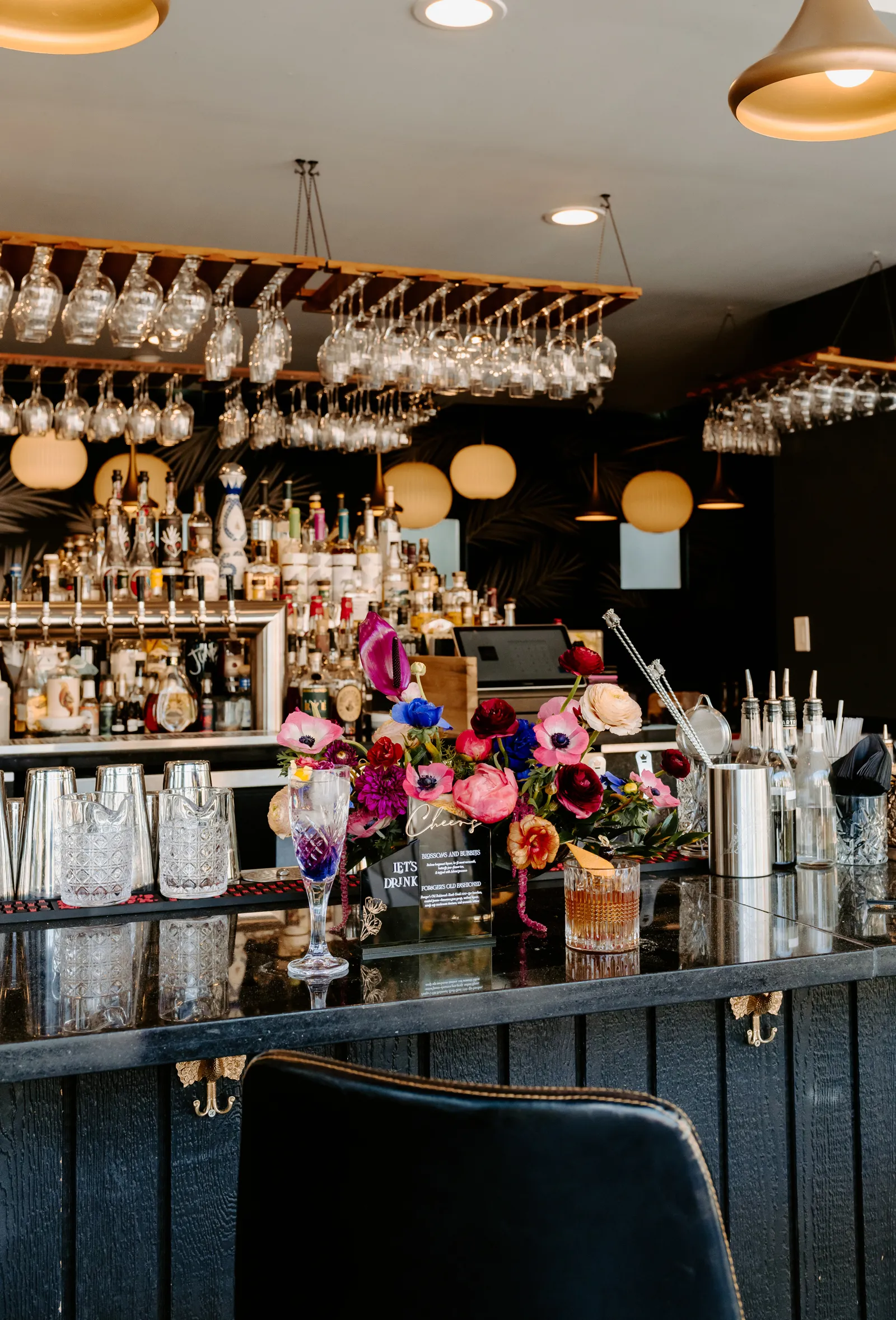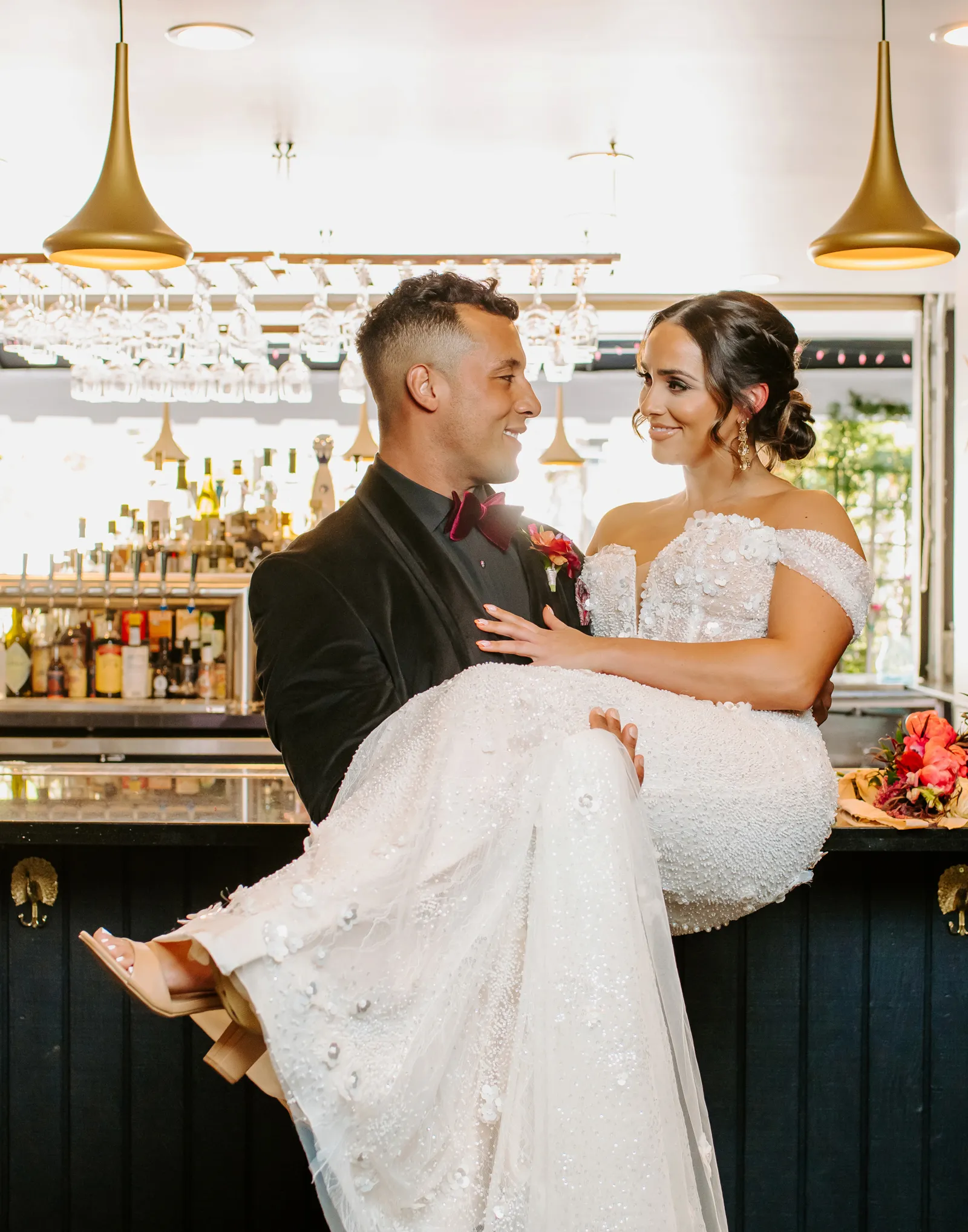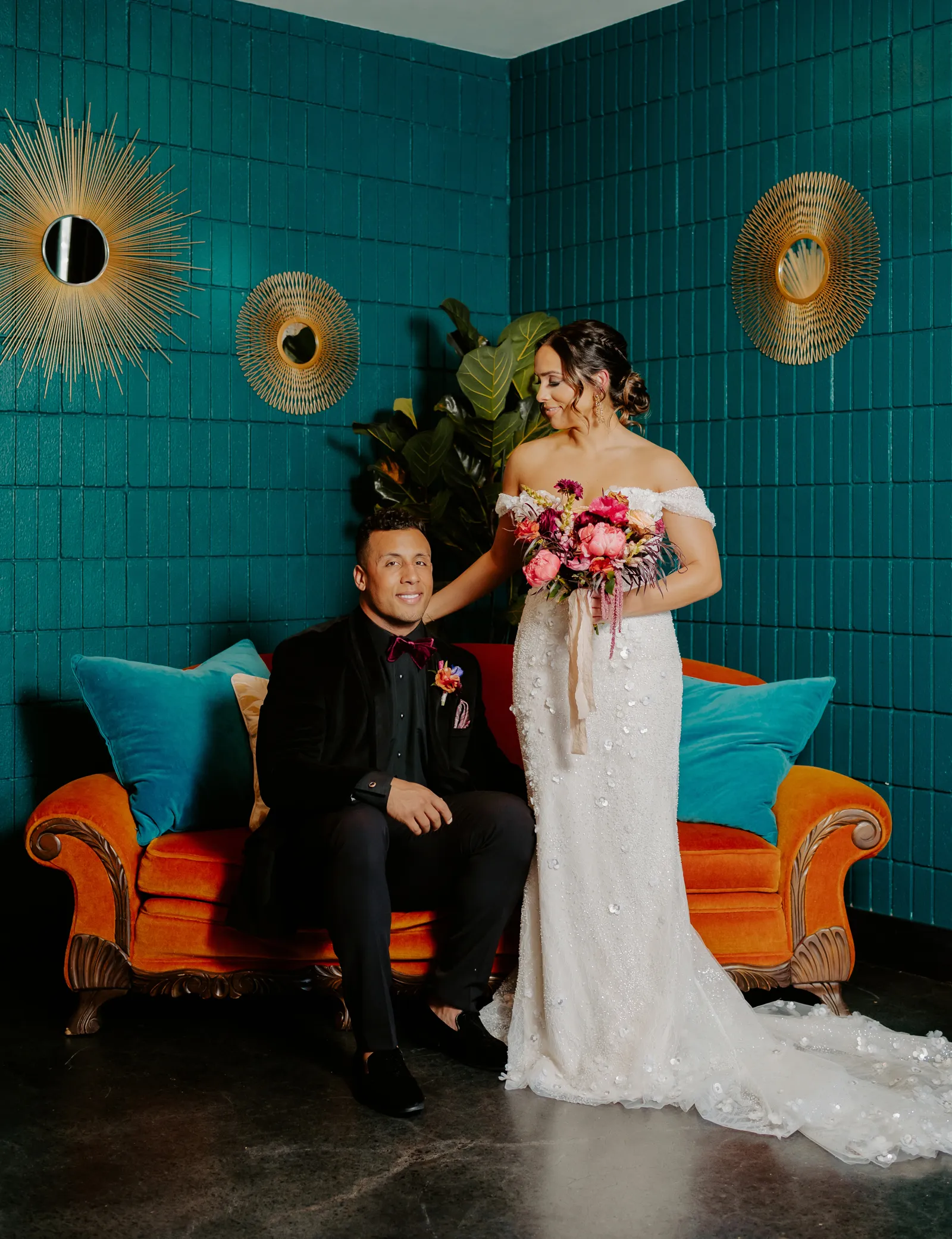 Need more inspiration? We got you. CLICK HERE!
Photos courtesy of Elle Venture Photography.