Between the YouTube tutorials, Insta-celebrities and Pinterest boards, it's easy to get overwhelmed with over-the-top makeup looks. By all means, try them, have fun with them, and take some risk. But according to these beauty experts, do that any time other than your wedding day. Some of our artist partners are chiming in on ways to achieve the perfect bridal look. And here's a hint…it starts and ends with clean.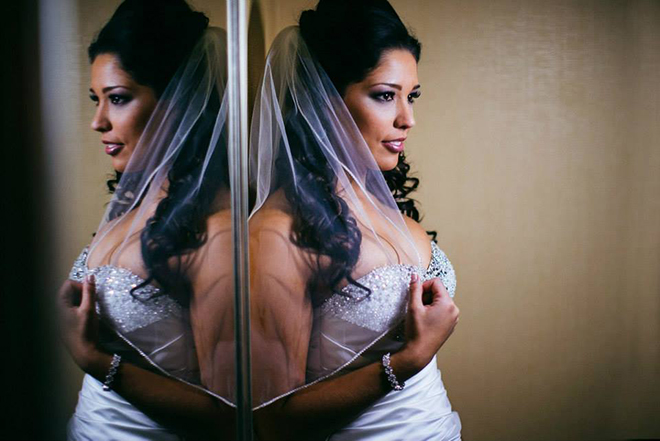 Happi of Happily Beautiful says the perfect wedding makeup begins the day you get engaged. She recommends brides make skin care part of their wedding planning routine and budget. Beautiful makeup looks even more beautiful on a well-prepped canvas, so in the months leading up to the big day, take charge of your skin by seeking the assistance of an aesthetician or dermatologist to help with any skin concerns. Once the big day arrives, she emphasizes that it is not a good time to experiment with new styles. Make sure you look like you, just maybe an enhanced version.
For more information about Happily Beautiful, log on to happilybeautifulmakeup.com.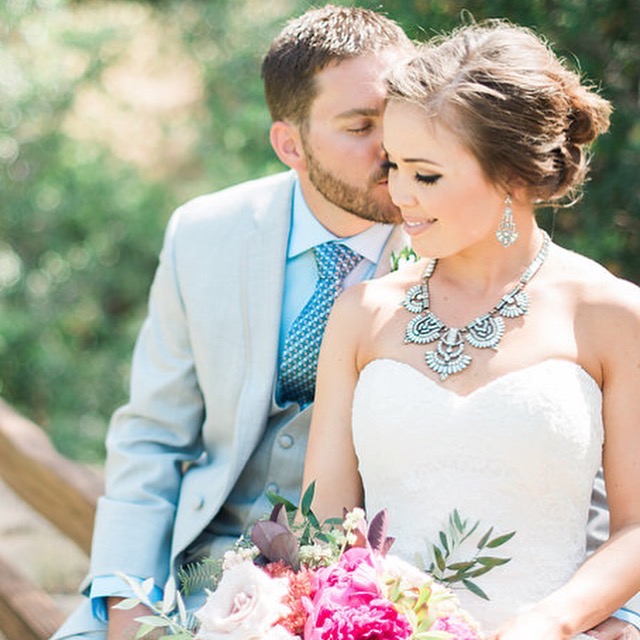 Jenifer Haupt of Jenifer Haupt, I Make Beautiful completely agrees and says that brides can never go wrong with a clean and classic look. A slight winged eye with a neutral lid help eyes pop without being overly dramatic or trendy. Jenifer also suggests that when choosing a makeup look; always look for photos with someone of the same skin and hair coloring. She also recommends sending your artist a photo of you and the ideas you have in mind prior to your trial so the artist can communicate what would look best for your special day.
For more information about Jenifer Haupt, I Make Beautiful, log on to imakebeautiful.com.
It's pretty refreshing to know that the best bridal look is the one that looks like you. So put your best face forward, leave the glitter lips for another time, and enjoy your big day.
Photos courtesy of Happily Beautiful and Jenifer Haupt, I Make Beautiful .
Tune into the Real Weddings Blog next Friday for more inspiration…!
---
Blog post by Real Weddings Magazine's writer, Kelley Saia. 
Subscribe to the Real Weddings Magazine Blog! Click here:
[subscribe2]