I seriously don't know how we get so lucky with each of our photo shoots to get to work with couples who are not only absolutely gorgeous and so crazy in love, but who are just so incredibly fun to work with! Corina + Arlistel literally had us laughing the whole shoot—and Arlistel, like most of our real grooms, couldn't stop trying to sneak kisses with his beautiful bride, and who can blame him—Corina just radiated gorgeousness and sexiness the entire day!! By the end of the shoot, we were even more completely enamored with this couple! Here, you get to know our real couple models from our "Enchanted Love" shoot that's featured in the current issue of Real Weddings Magazine! Enjoy!
What made you want to model for this photo shoot?
Corina + Arlistel: We were so elated after our wedding we really wanted to re-live those moments through the shoots. We also wanted to take advantage of an experience of a lifetime to be in Real Weddings Magazine! We had so much fun with the crew, and this will be a memory we have forever.
Tell us about your modeling experience.
Corina: I have zero modeling experience in my adult life. I did pageants when I was three years old, and I was a professional dancer for years, but modeling was never my specialty.
Arlistel: I have zero modeling experience in my entire life! I learned what an awkward smile was when we received our engagement shoot photos. Luckily my wife was there to coach me through our wedding photos.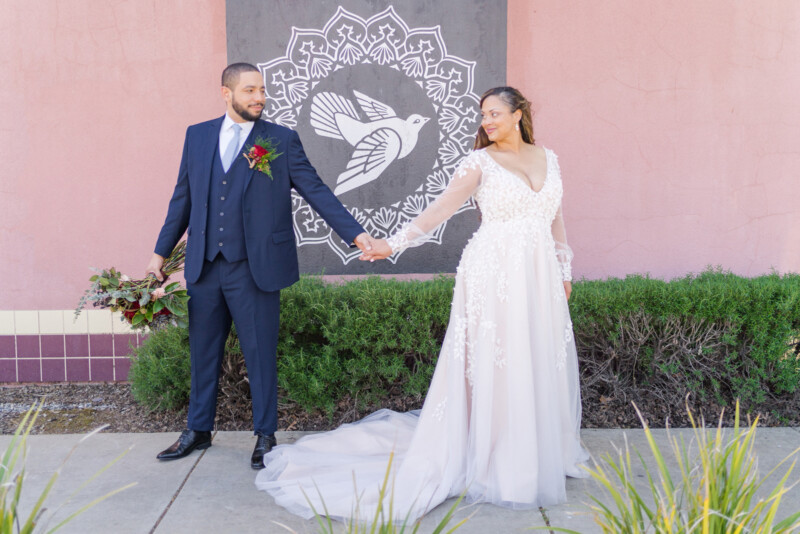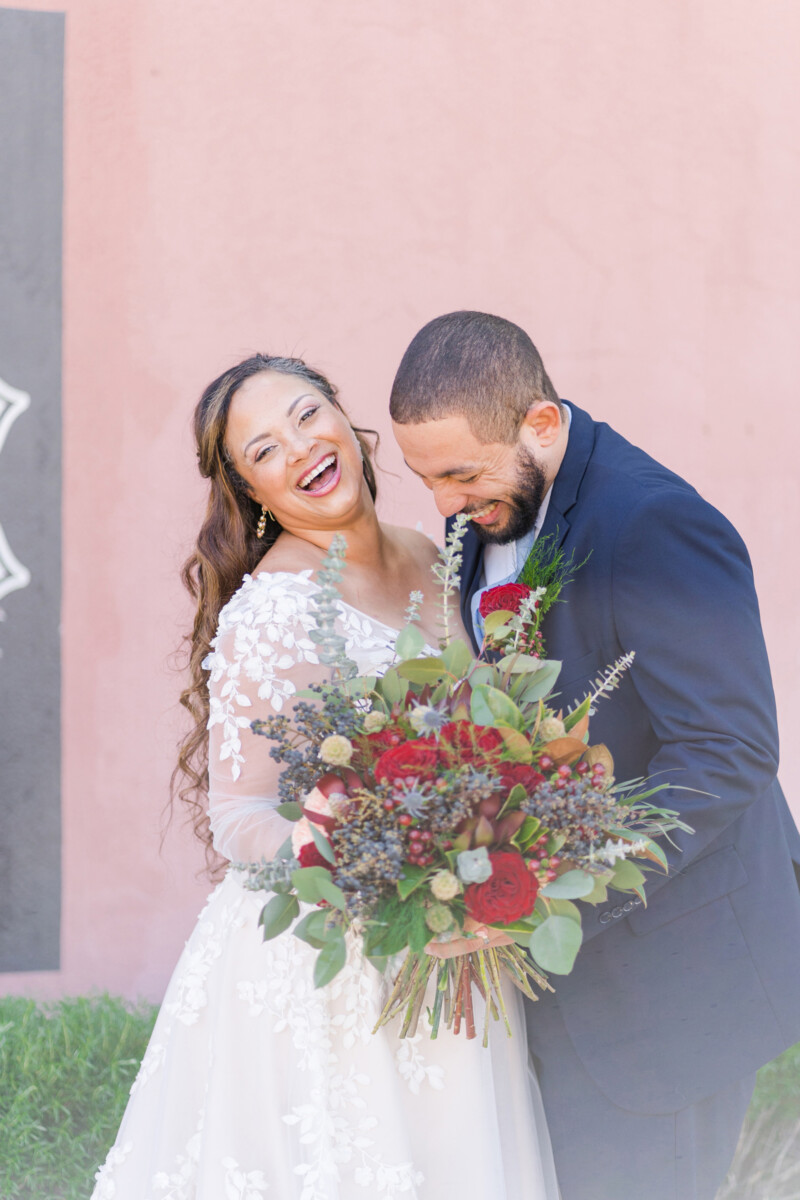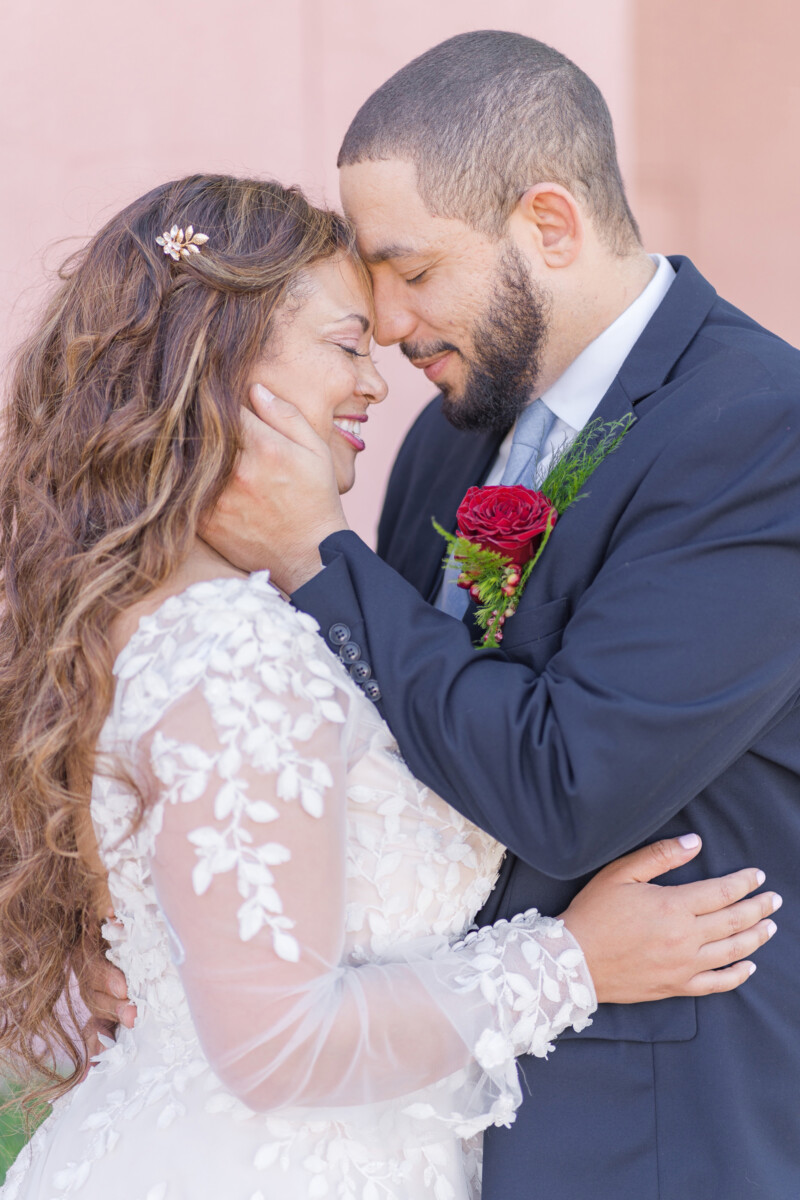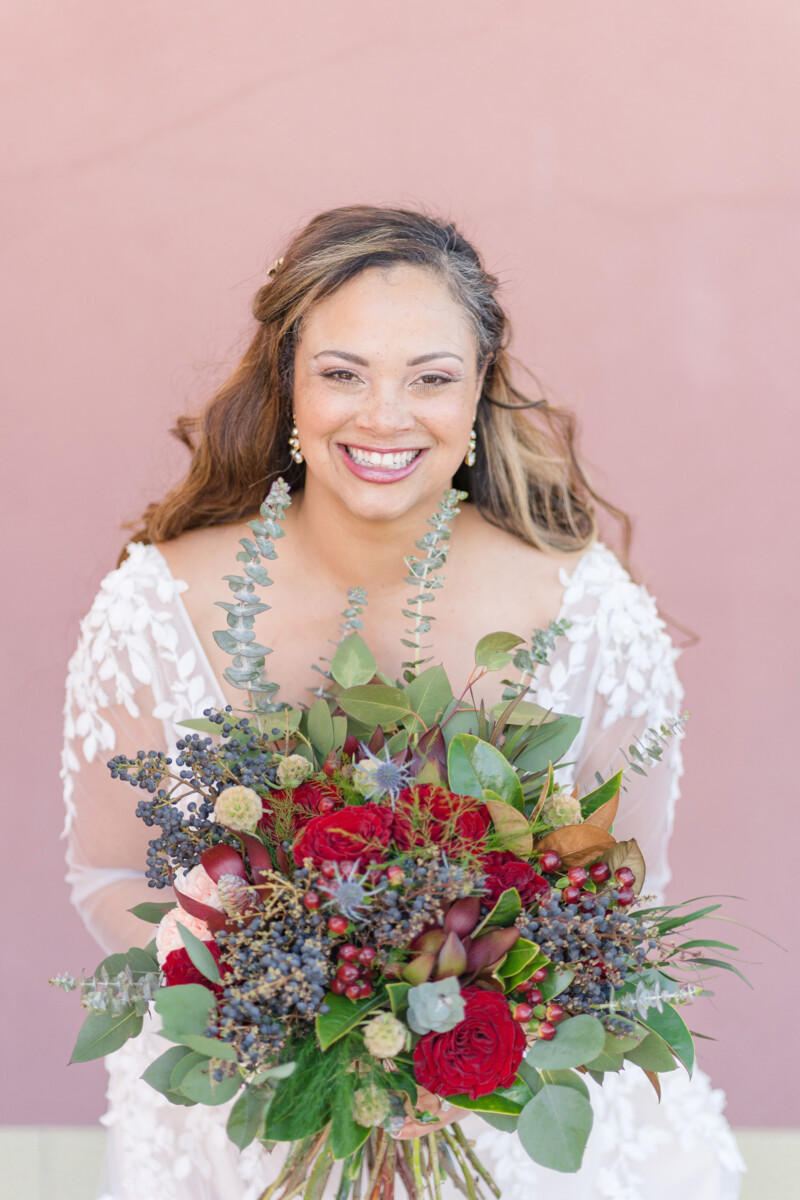 On Corina on photos above: Hair Pins by Mariell; Earrings by Renewable Jewels; Gown from Always Elegant Bridal & Tuxedo
On Arlistel on photos above:  Suit from Tuxedo Den; Tie from Macy's
How was modeling with your significant other?
Corina: We had a blast! I enjoyed the various shoots and all of the dresses. This was our third time around after the engagement shoot, then the wedding photos. I think third time is definitely a charm.
Arlistel: I was initially nervous because I don't take many pictures. Immediately when we got on set the team did a great job of keeping me relaxed and giving me tips along the way. I didn't feel like an outsider at all. I had a great time and agree with my wife, we had it down to a science the 3rd time around.
What was your favorite part of the shoot?
Corina: The tarot reading was definitely a highlight that was not expected. It was our first tarot reading together, and we really got immersed in everything our tarot reader was sharing. It felt like we were there for a tarot reading and completely forgot the cameras were rolling. It was so much fun! The energy during the shoot was incredible from start to finish. The entire team was full of love and light. We felt so lucky to be in such an uplifting space.
Arlistel: I second that—I liked the tarot reading part of the shoot. It was really cool to have a real tarot reading while being immersed in the shoot. It almost felt as though the cameras weren't there for awhile.
Tell us about your love story. How did you meet? What was the proposal like?
Corina: Arlistel proposed to me in February of 2020. Right before the lockdown and the pandemic became our new normal. I had been nagging him for four years about having a photoshoot so we can get some great pictures together. All I had was obnoxious Snapchat selfies where I had a mustache and beard and he had a green screen wig. He told me he would pay for a shoot as my Valentine's Day gift, but scheduled a shoot the weekend after Valentine's Day because it was cheaper than doing it on V-Day. This was irritating but definitely very "on brand," for him because he's infamous for his frugality. LOL He had contacted all of my closest friends and family and coordinated them hiding being a huge rock. We were on the beach in Malibu so there were tons of rocks and boulders. I was walking down the hill trying not to die in my heels, and all of a sudden I heard, "SURPRISE!!!," I looked up and saw all of my friends and family and I was so confused, by the time I turned to him for guidance, he was on his knee, and I could not hold it together. I burst into tears and never even answered his question. Finally, he said, "BABE! I said will you marry me?!" I of course said yes. We celebrated with our families at a beachside restaurant and the rest is history.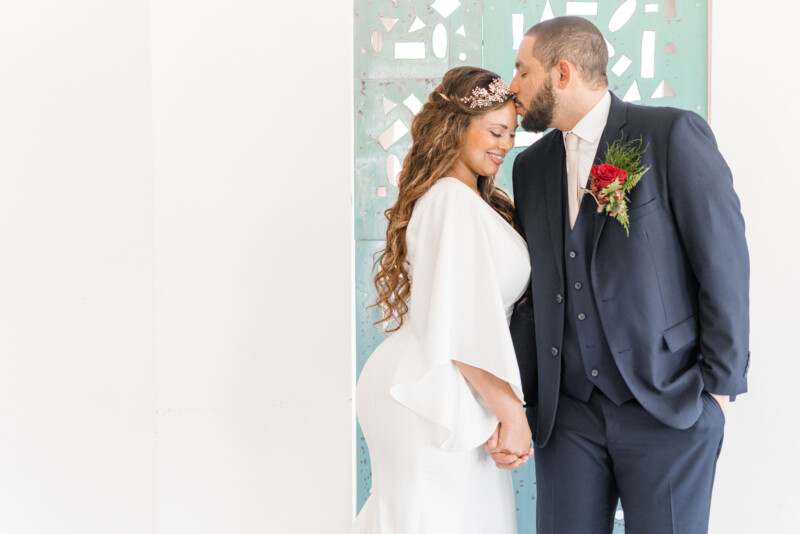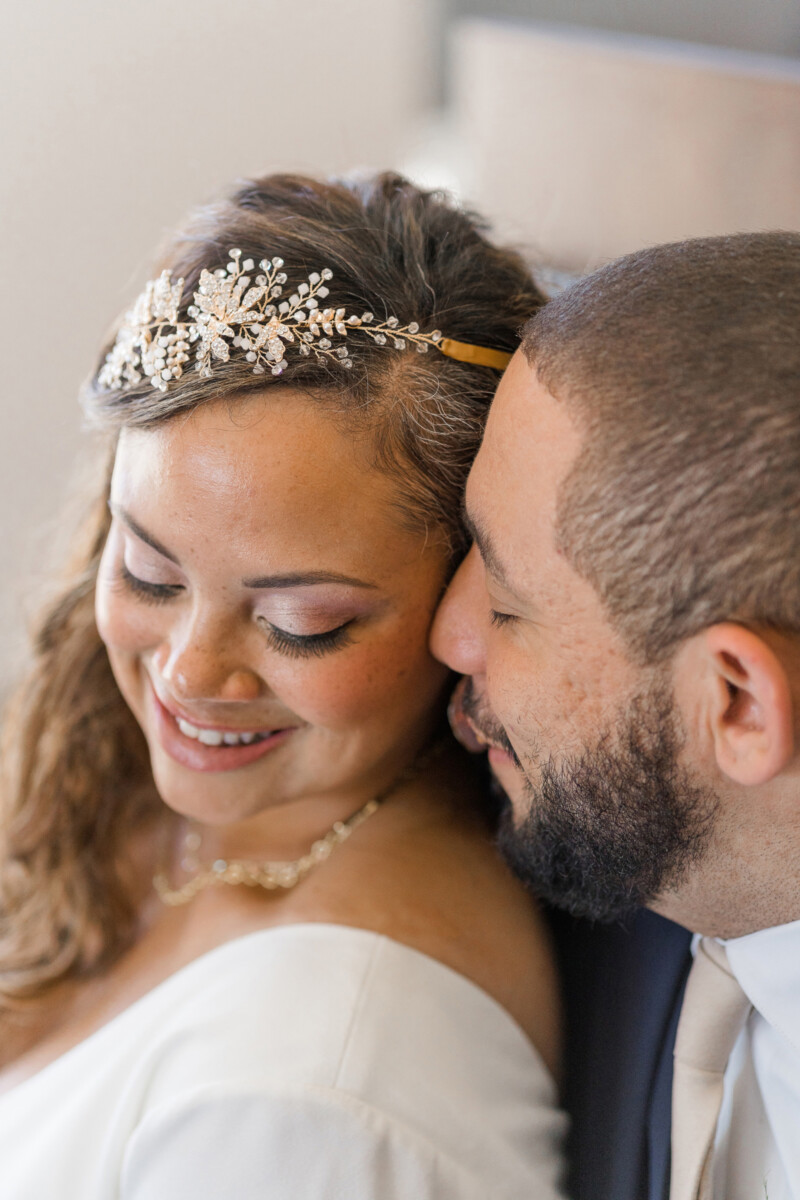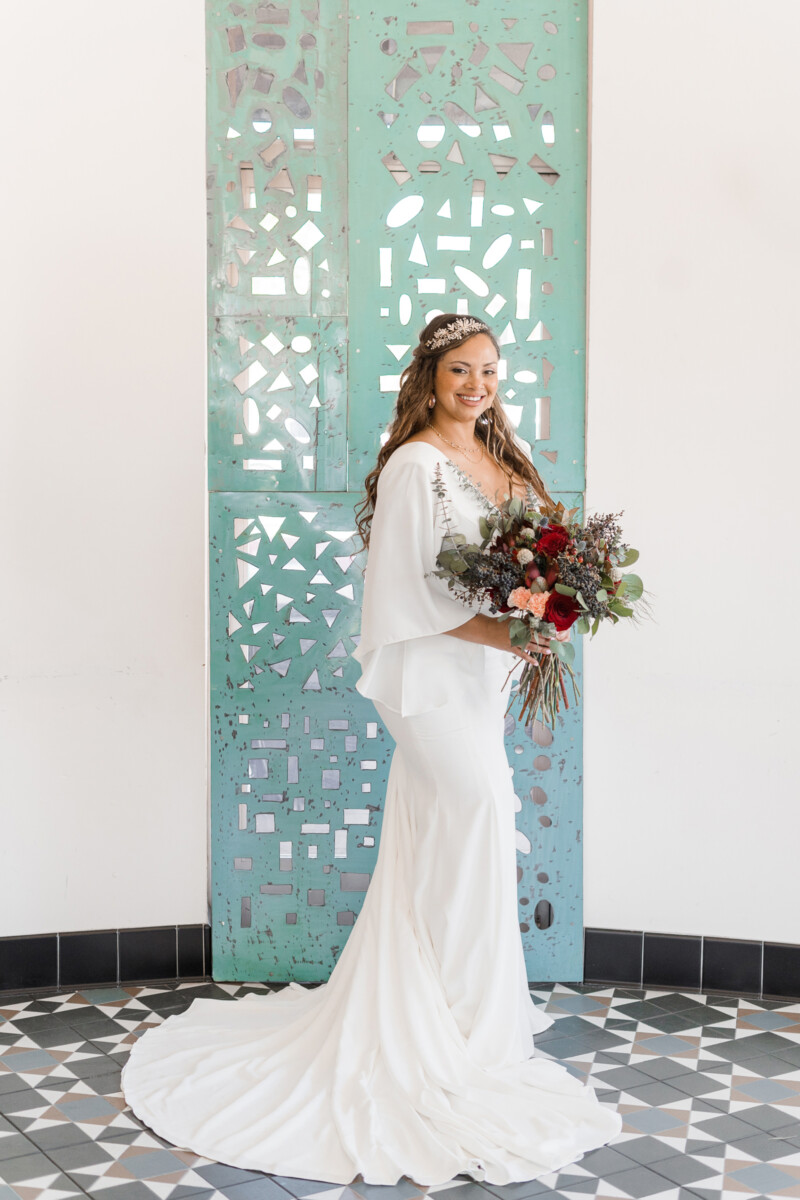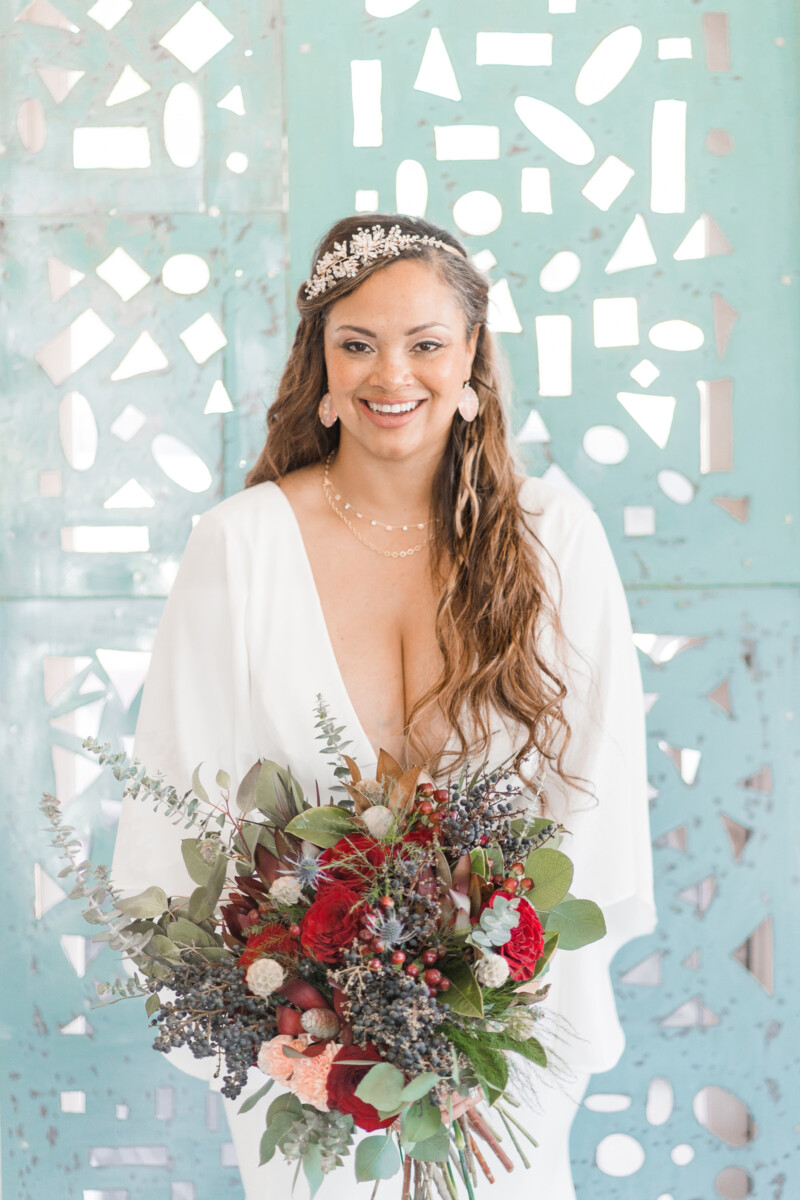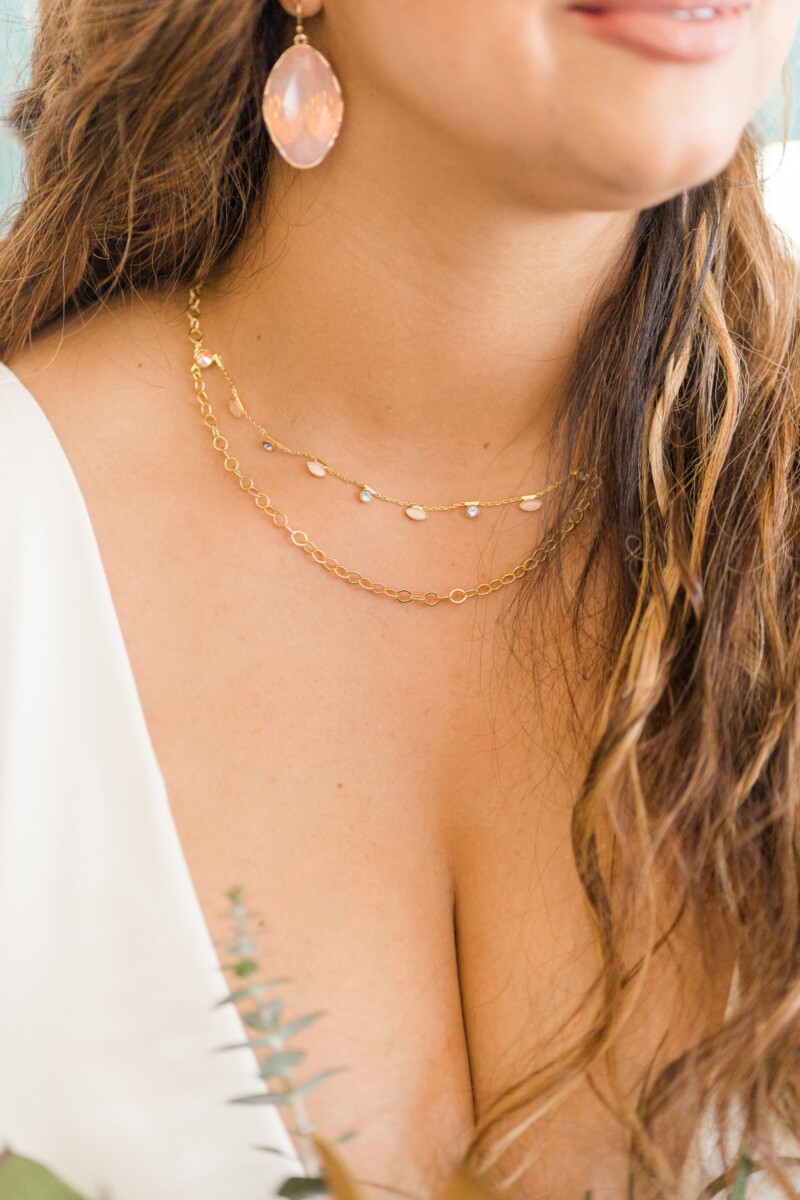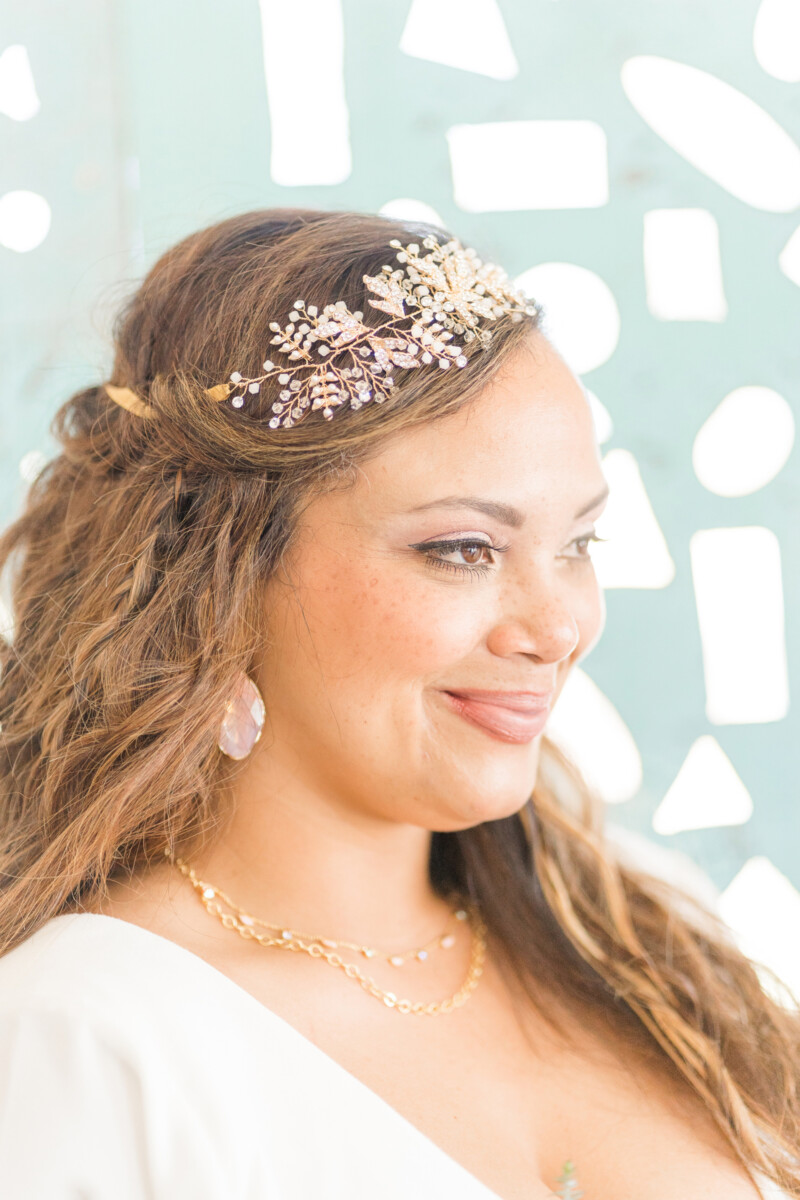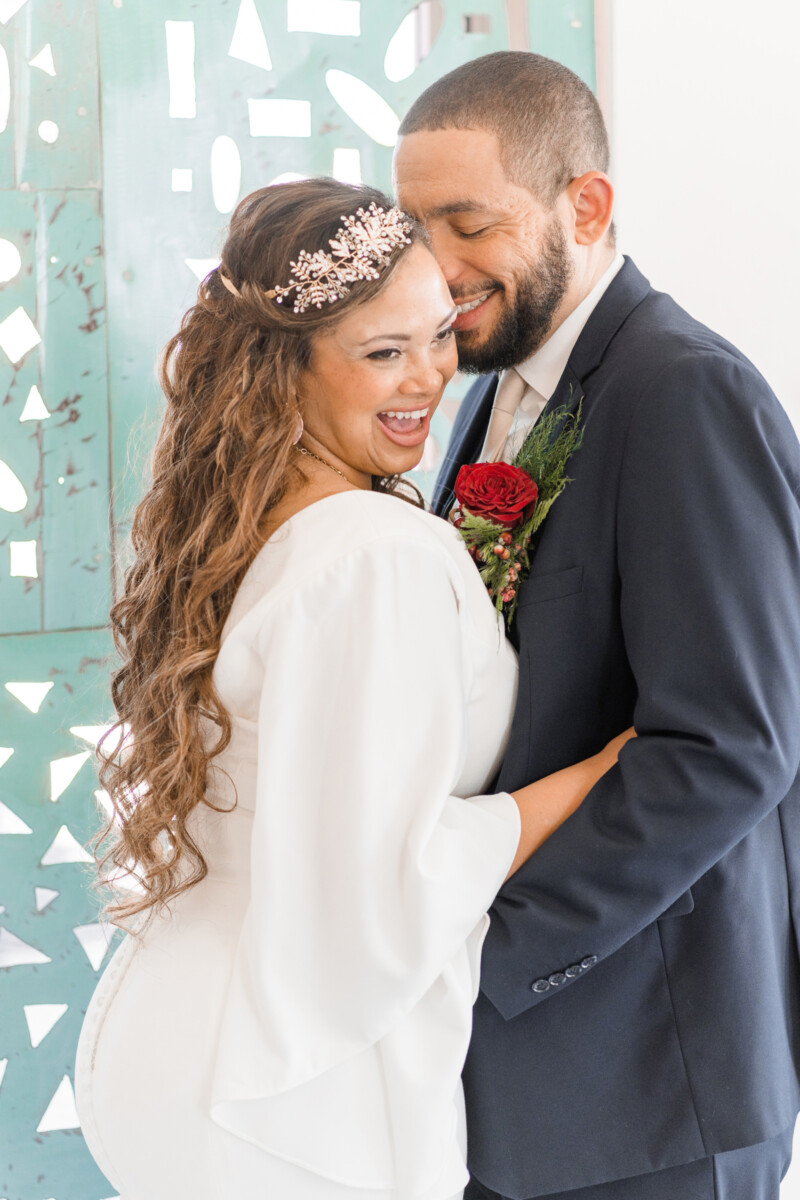 On Corina on photos above:  Headpiece by Mariell;  Earrings from Macy's; Necklace by Sorrelli; Gown from Onyx Bridal
On Arlistel on photos above:  Groom's own suit; Tie from Macy's
Tell us about your wedding day.
Corina: We had what I would call a Romantic-Glam wedding. We hired Robin with Ivy and Grace weddings to handle coordination. She really kept us focused on all the fun parts of the wedding day and took on the stressful tasks throughout the day. The groom and groomsmen had custom suiting provided by Maison by Brandon Earl.
Every single detail was absolutely perfect. We were married at Arden Hills and we had the most beautiful décor. The catch was, I didn't have any idea what was going to happen. I told Nikki with NC Events, who handled all décor, to surprise me. I really believe creative people have the most fun and create the most beautiful things when they are not limited. I didn't know what my wedding was going to look like until I walked down the aisle. It was stunning. I tried not to cry walking down the aisle, and succeeded because I had to remember how much work Angelica put into my face that morning.
The best takeaway after the fact was the outpouring of love and inspiration our wedding captivated. I had calls for weeks telling me they were inspired by our story, our wedding, people in attendance at the wedding, etc. That was the best compliment because we were very intentional about every element of the experience. We both find love in being inspired and inspiring others. It was a major success! XSiGHT Productions did a phenomenal job capturing every single moment. Our wedding album was truly like a story book and we felt like we were right back at the wedding as we flipped through the pages. I couldn't have asked for a better experience. So much fun!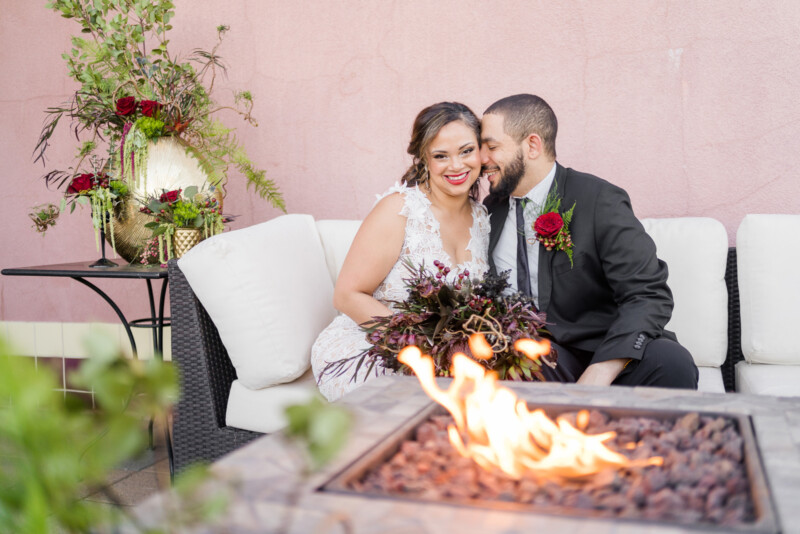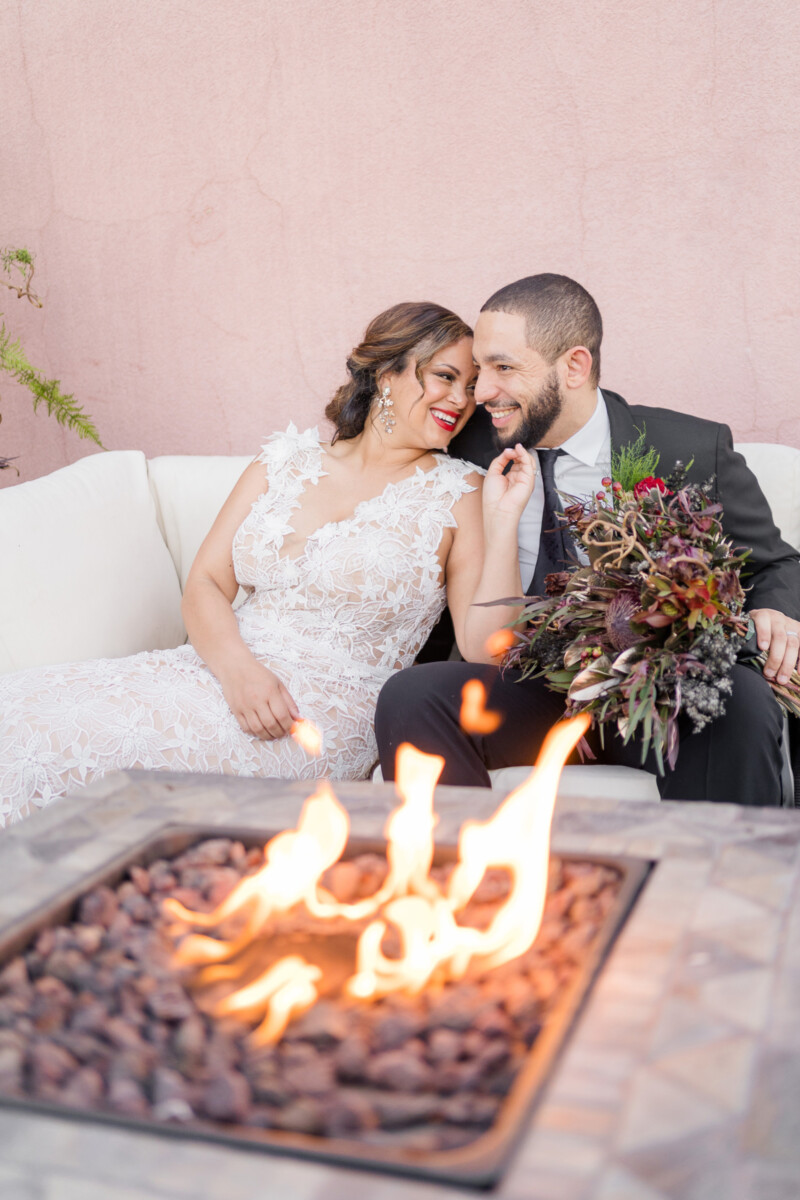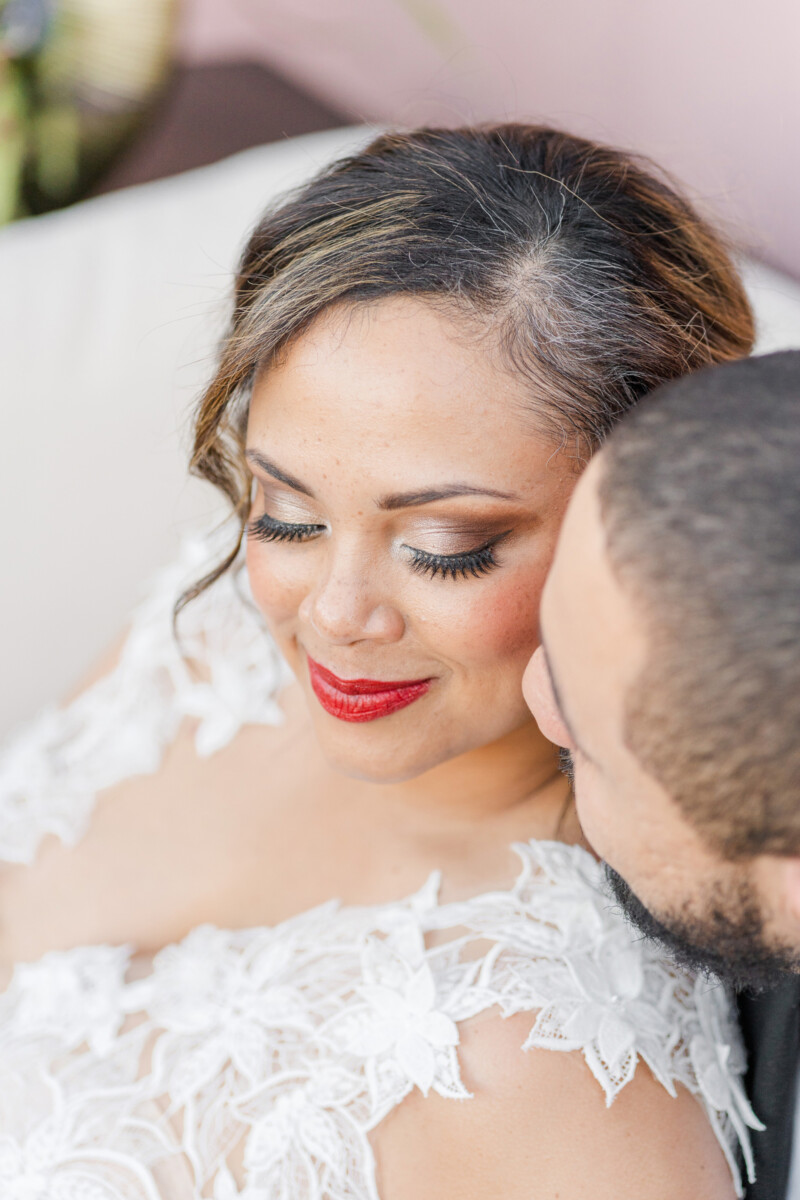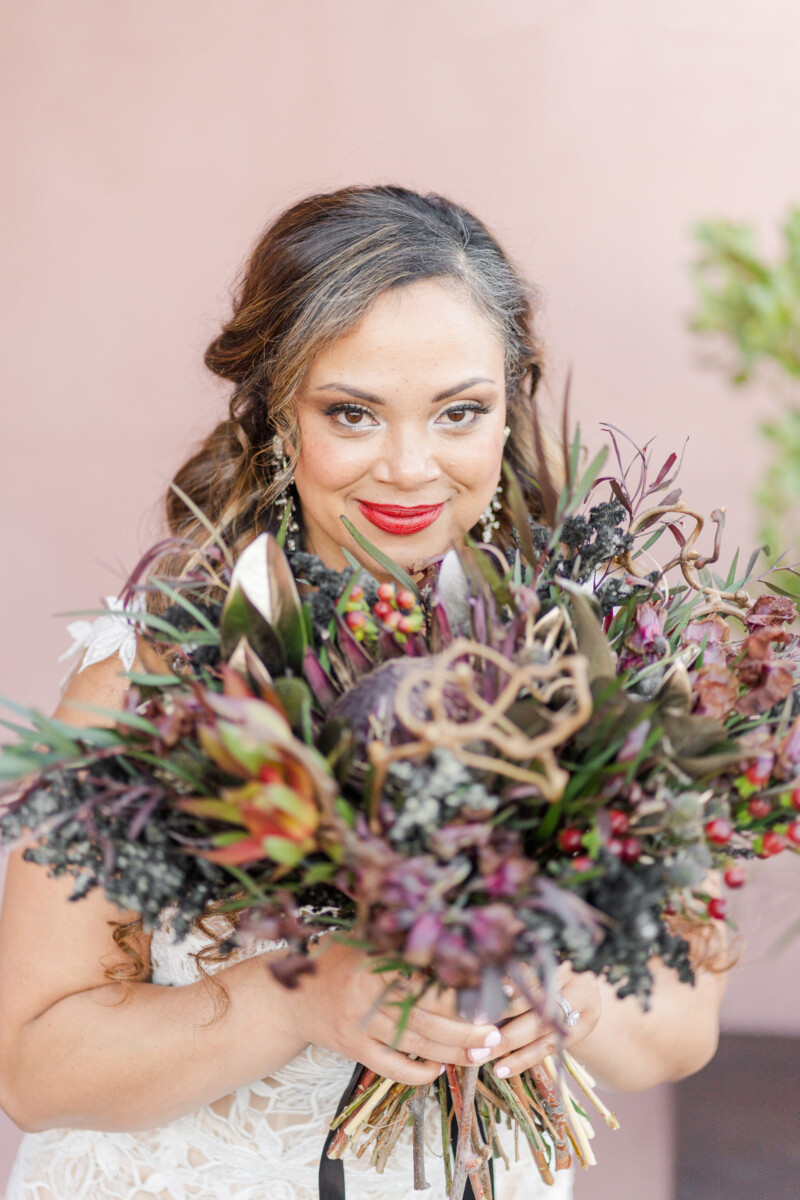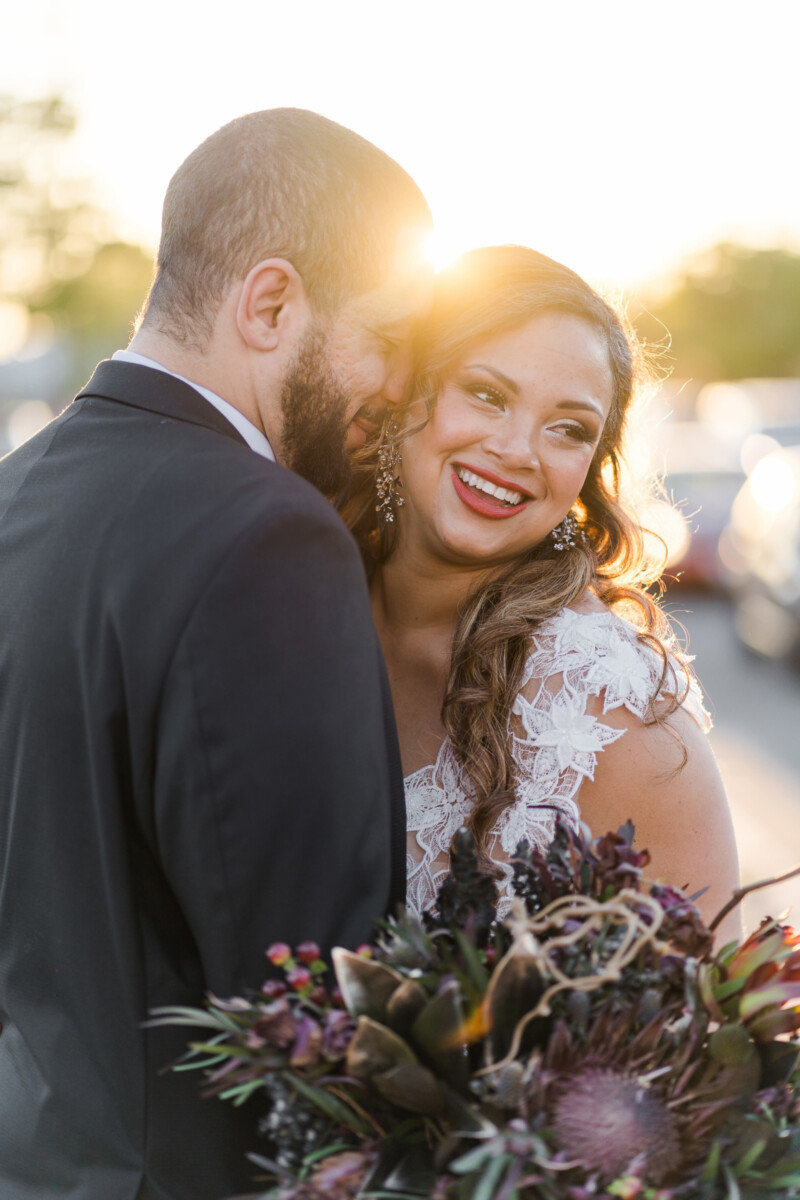 On Corina on above photos:  Earrings by Sorrelli; Gown from The Bridal Box
On Arlistel: Groom's own suit; Tie from Macy's
If you could offer any advice to engaged couples, what would it be?
Corina + Arlistel: ENJOY THE ENTIRE PROCESS! It can be easy to get caught up in the hustle and bustle of planning and get overwhelmed. Really take everything in along the way because the actual wedding day flies by! You really want it to last forever, but it's over in the blink of an eye. Enjoy the moments leading up to your wedding and let go of everything the day of. Hire a great day-of coordinator and keep your cell phone on "Do Not Disturb," mode.
Special thanks to our real couple models, Corina + Arlistel, and all of the professionals who contributed to this feature!