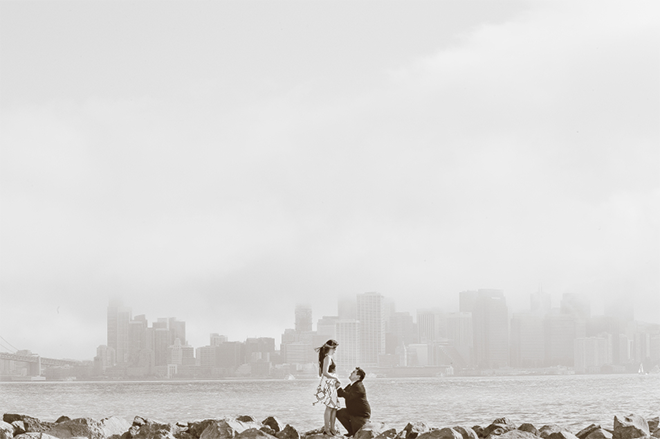 There is no shortage of ideas and advice on making your wedding day photos spectacular. However, searching for inspiration on engagement photos can take quite a bit of work. Katherine Elyse of Katherine Elyse Photography has some amazing pointers on making your engagement session extra special.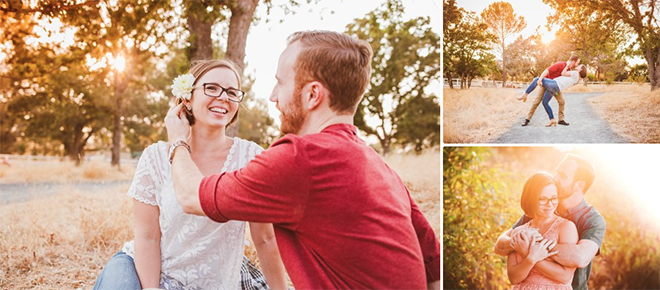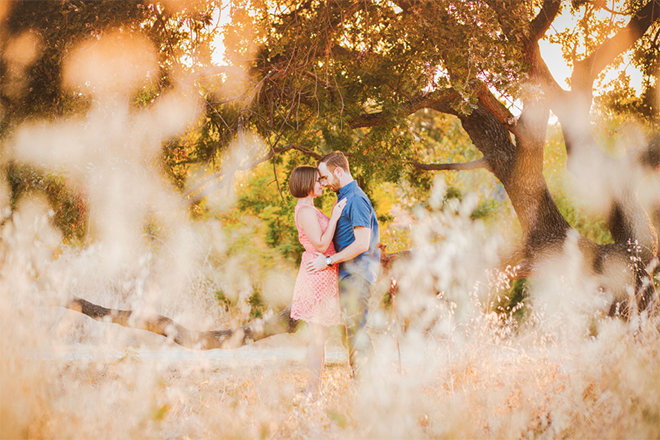 Lighting
The time of day your photos are taken can be a direct reflection of your personalities or even the style of photos you're looking for. An early morning session will give you crisp, clean colors whereas a golden hours session may give you more of a lovely, romantic vibe. Keep in mind that there is a time and place for everything. Work with your photographer to capture the best lighting for the mood you want to create.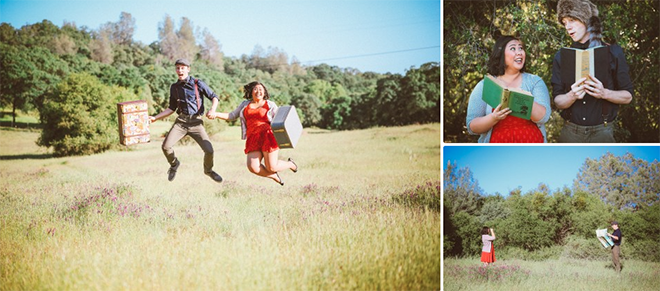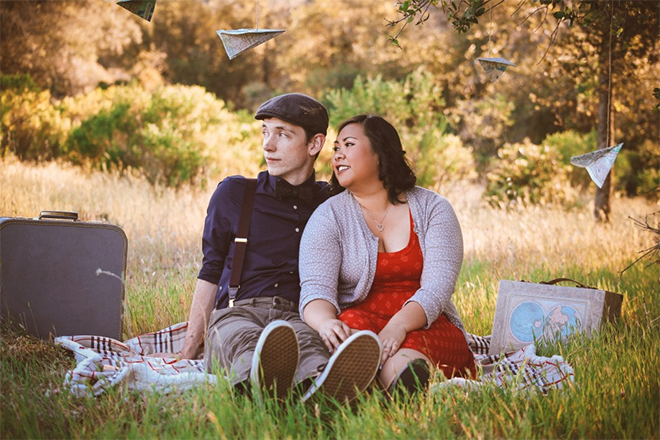 Personalities & Interests
Engagement photos can, and should, embrace what brought you two together. Was it a particular shared hobby? A love for reading? Are you both dog lovers? Allow your engagement photos to tell your love story by including props, locations, or even pets, in your photo session.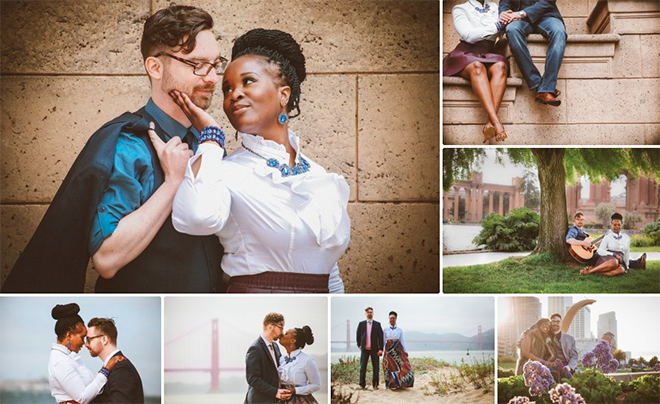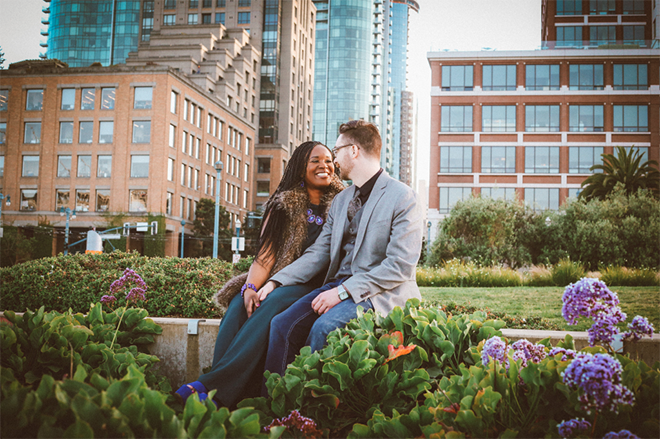 Who Are You?
As cliché as it sounds, you must let your personalities shine in your engagement photos? Are you the quiet, reserved one? Is your future spouse the goofy type? Or perhaps you both take a romantic approach to life. Whatever it is that makes you, you, let it shine in your photos.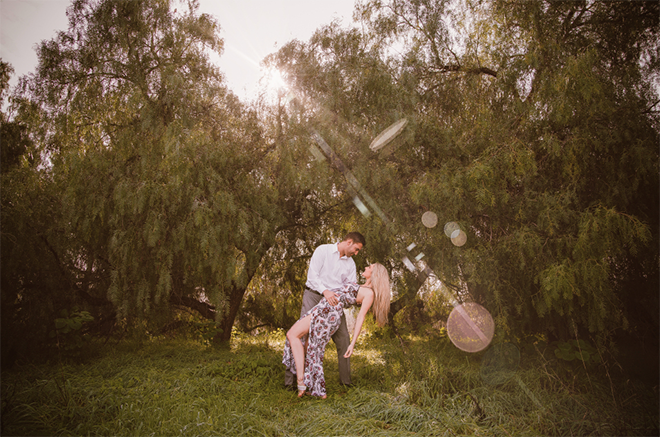 No matter what you have in mind for your wedding day photos, take some risks with your engagement photos. If you take a playful approach to your session, you'll not only have a great time, but also your photos will reflect that. Bonus: Your photographer will get to know you better and can capture the best moments of your wedding day. It's a win/win!
For more information about Katherine Elyse Photography, log on to Katherineelysephotography.com or call 916-812-5475. And, make sure to "like" Katherine Elyse Photography on Facebook here!
Photo courtesy of and copyright Katherine Elyse Photography.
Tune into the Real Weddings Blog for more awesome tips…!
---
Blog post by Real Weddings Magazine's writer, Kelley Saia. 
Subscribe to the Real Weddings Magazine Blog! Click here:
[subscribe2]