Welcome back to another installment of Real Weddings Magazine's Partner Profiles!
This week we highlight Rick and Jennifer Tan, the husband and wife dream team behind Tan Weddings & Events. If you've been wanting to learn more about Tan Weddings & Events, now's your chance! Take it away, Rick!
Tan Weddings & Events
Tell us a little about your company? Tan Weddings & Events serves engaged couples in the northern CA region with five star weddings, elopements, and events. In service for over 15 years, the company, owned by husband and wife team of Rick and Jennifer Tan, has built a trusted reputation among clients and wedding professionals. With the couple at the heart of each wedding, Tan Weddings & Events celebrates all faiths, cultures, and partnerships.
When did you establish your business? Over fifteen years ago, Rick and Jennifer started as officiants and musicians and has grown to include associate officiants, other musicians, design, decor, coordination, and planning.
What sets you apart from your competition? As a company, we have created balance between professional and personal connection, between artistry and attentiveness. We have leveraged our breadth of experience as teachers, artists, musicians, and entrepreneurs to bring quality care for our clients – from our website to our weddings, we value a consistent brand experience! This translates to happy couples!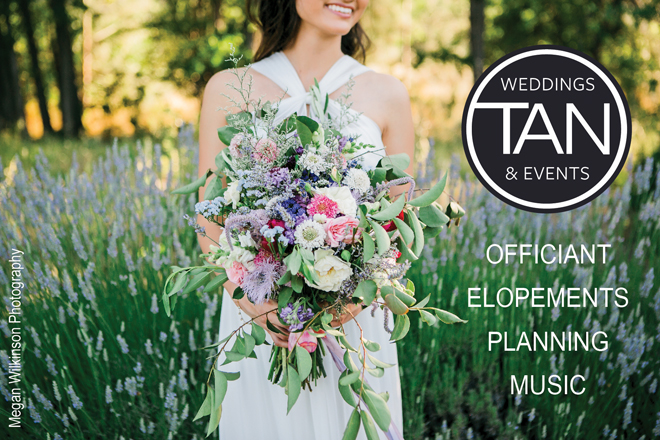 Where do you find inspiration? We are inspired by the genuine love between couples! When we can see that the couple values their wedding as a very special milestone in their journey together, TWE will do everything we can to ensure that their experience will be memorable and meaningful. In our design and planning, we are inspired by the history and beauty of a venue – whether the majesty of the redwoods or the architecture of a ranch estate, and by the artistry of the vendors we work with – we want each vendor to optimize their creative offerings in our weddings.
What trend do you see coming for weddings this year and beyond? Some trends as far as what we are experiencing – there seems to be more weddings being officiated by family/friends, smaller weddings/elopements, a transition from church to "garden" weddings and how that is slowly affecting ceremony rituals and words. There will be new rituals that signify unity, new uses of textiles such as hand-dyed silks and crocheted pieces.
What's your favorite comment/compliment that one of your clients has given you/your business? The nearly 200 five-star reviews on WeddingWire and the multitudes of compliments we receive from family and friends at the weddings are all so touching. We appreciate being acknowledged for what we strive for in our work. In our care and compassion for each of our clients and their families, one couple sums it up sweetly: "They (Rick and Jennifer Tan) love LOVE and they show it in their enthusiasm and joy!"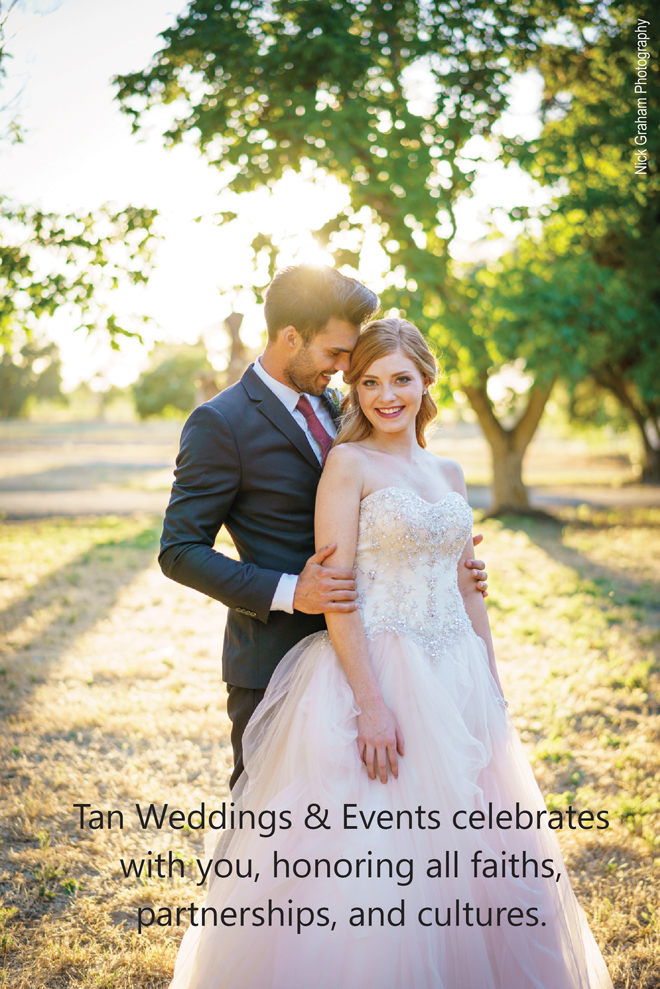 What is your favorite fun thing to do locally? We enjoy living in Davis with our children – fun often means family time, whether it is a stroll along the Davis Arboretum, shopping at the Farmer's Market, or enjoying a meal at a downtown restaurant.
What's your favorite local restaurant? Kathmandu Kitchen for serious Indian fare for the family! Fuji Sushi Buffet is a favorite when it is just me (Rick) and two younger kids – Jennifer is a vegetarian. Ding How for excellent Chinese.
Do you have secret vice or indulgence? What is it? Jennifer and I hold long family and work hours, and when the house is quiet in the evening, we chill on the couch with a bottle of sparkling wine and find a Netflix series to binge watch!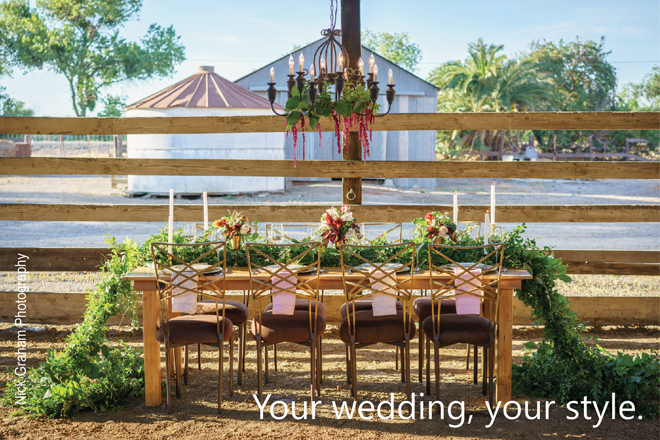 Do you have any hidden talents? Hidden talents? That's between Jenn and I 😉  However, we are fortunate enough to employ what we enjoy doing in our wedding business – graphic design, woodworking, fiber crafting, playing harp (me) and flute (Jennifer).
If you weren't in the business that you are in now, what other business/profession would you have liked to have done? Tan Weddings & Events is a full time business. But it is not our only business. Together, we are co-creators of Syrendell – it is our educational consulting, teaching, and creative resource company where we hold workshops and lessons for children and adults, summer camp for kids, and retreats for the grown-ups.  We love both businesses – rewarding in similar ways. Back in college, Jennifer had wanted to be an international spy working for the CIA, and I have a medical degree – our paths obviously took new routes!
If you were to plan your own wedding, or re-do your wedding, what element(s) would be most important to you? We were married 23 years ago. Now we have four children. We often reflect on our wedding day and tell our couples about our experience. What made it special and meaningful to us was that we were able to write our ceremony words with our minister. It was non-denominational yet spiritual, and very personal. Our musician friends played songs Jennifer and I composed together. Family said sweet blessings in the ceremony. It was a brunch wedding. And the venue was the alumni center on campus at UC Davis – this is particularly meaningful to us since we met on campus, we dated and fell in love as undergrads, and I proposed to Jennifer on campus!
I am not sure I would do anything differently. Although, taking new trends and color palettes into account, it would have different decor, hair styles (remember the 80s?) and florals if we got married today!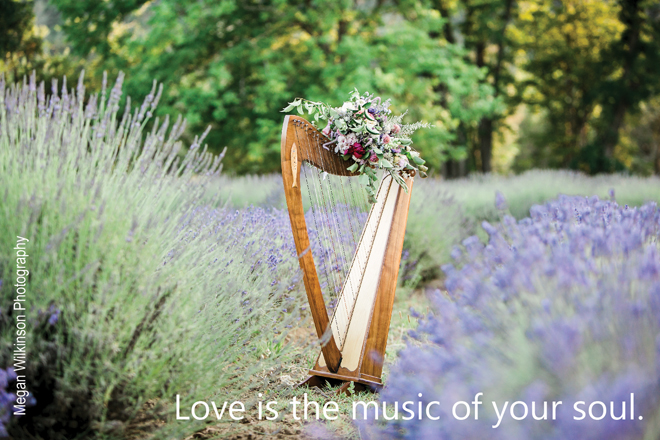 What advice would you can give to soon-to-be-married couples? We would say: "Place yourselves – your LOVE – at the core of the wedding day!" With all the parts and preparation leading up to the big day, it is easy for couples to lose sight of why they are doing this in the first place, to be discouraged and frustrated with the details, to get pulled in different directions of what seems important. When they stop and breathe, and remind themselves, "THIS IS ABOUT US," then clarity returns. One piece of valuable practical advice is: budget in a coordinator/planner – trusting someone else to take care of those parts and preparations makes a huge difference between sanity and going bonkers!
For more information about Tan Weddings & Events, log on to Tanweddingsandevents.com or email info@tanweddingsandevents.com or call 530.601.0914.
And, make sure to "like" Tan Weddings & Events on Facebook HERE, Instagram HERE, Twitter HERE and Pinterest HERE.
Blog post by Real Weddings Magazine's Social Media Maven, Aimee Carroll.
Subscribe to the Real Weddings Magazine Blog! Click here:
[subscribe2]