What made you want to model for this photo shoot?
I have been a part of the wedding industry for over seven years now; owning the Willow Ballroom & Event Center. When we were approached about being models for a styled shoot, we jumped at the opportunity because we felt we needed the inspiration to start our own wedding planning! Besides, anything that Wendy orchestrates, we're in!
Tell us about your modeling experience.
We loved getting pampered and posed for each look. Me maybe a little more than Marcus.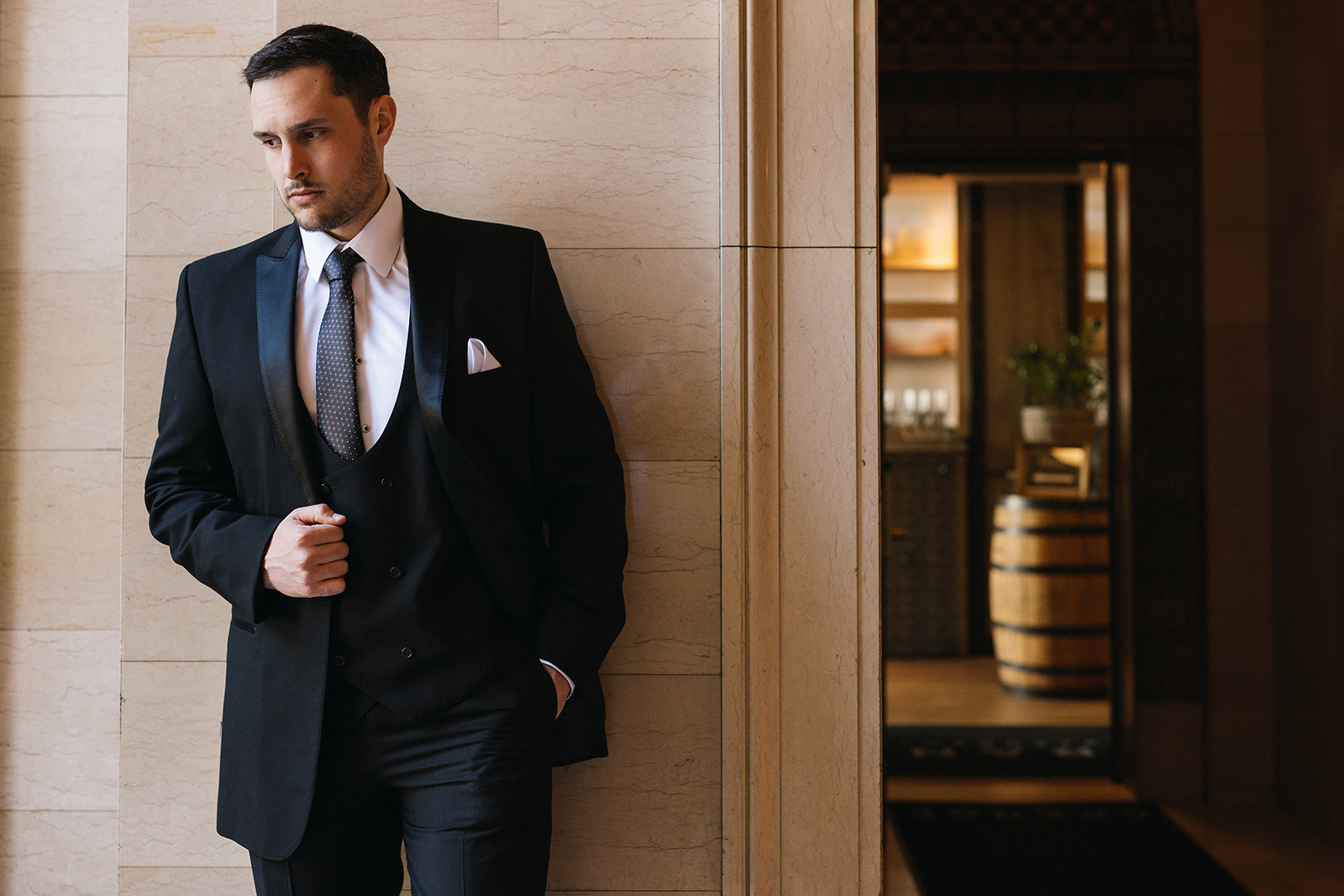 How was modeling with your significant other?
We both had a great time getting comfortable in front of the camera before taking our own engagement photos. We cannot wait to see the final product!
Did you relate to the concept/theme?
Absolutely! The details of the shoot were so timeless and elegant. We loved the old world charm of the venue mixed with the clean modern aesthetic.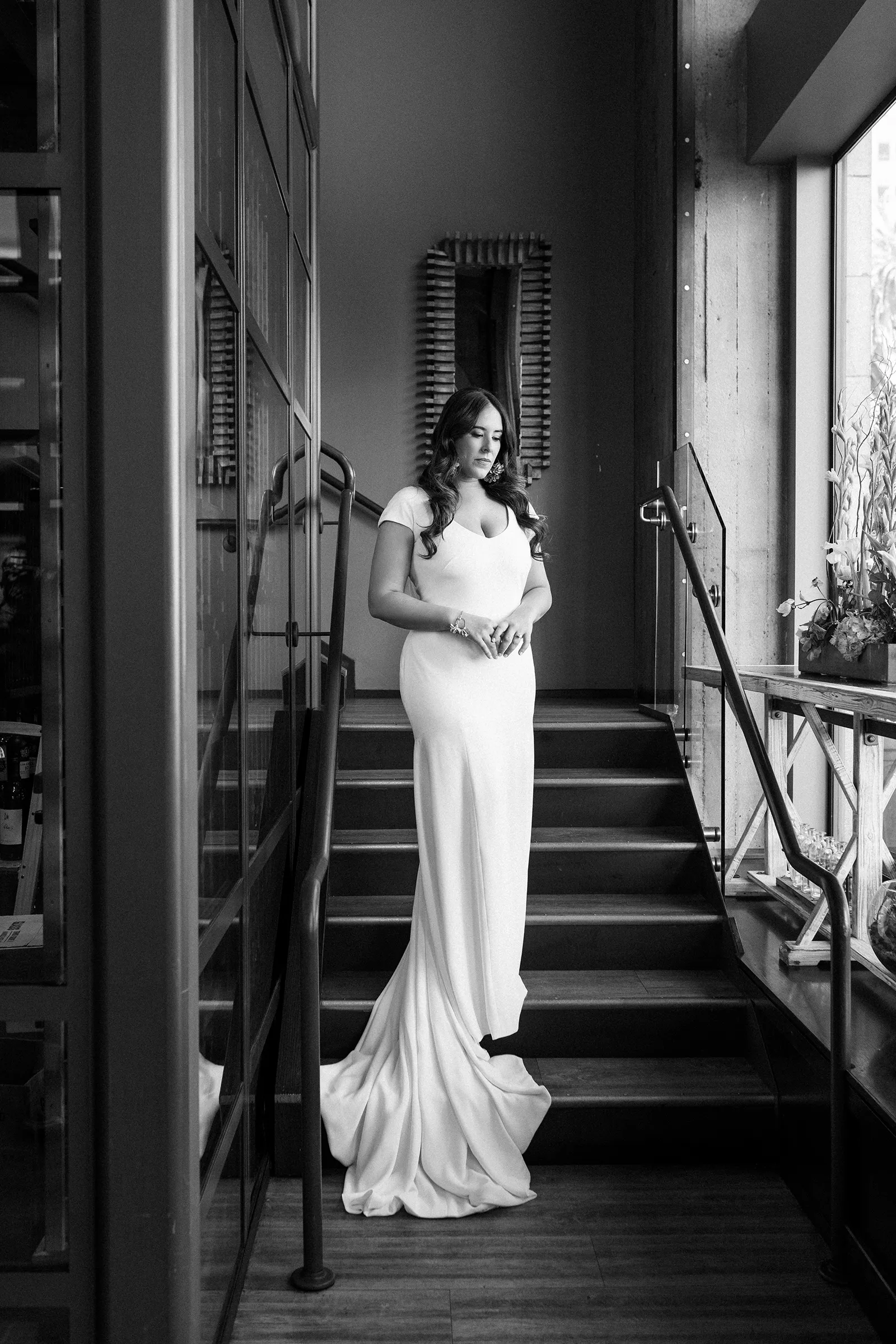 What was your favorite part of the shoot?
Working with such amazing vendors! The photos at sunset on the balcony of the Citizen were absolutely stunning!
Tell us about your love story. How did you meet? What was the proposal like?
We met how most love stories start…a bar in San Francisco. We did long distance for two years before Marcus moved to Sacramento. He proposed on Christmas Eve with my parents and sister at my venue (The Willow Ballroom & Event Center) near the beautiful river. He completely surprised me with the sweetest proposal and a gorgeous ring! We're getting married next May in my parents' backyard.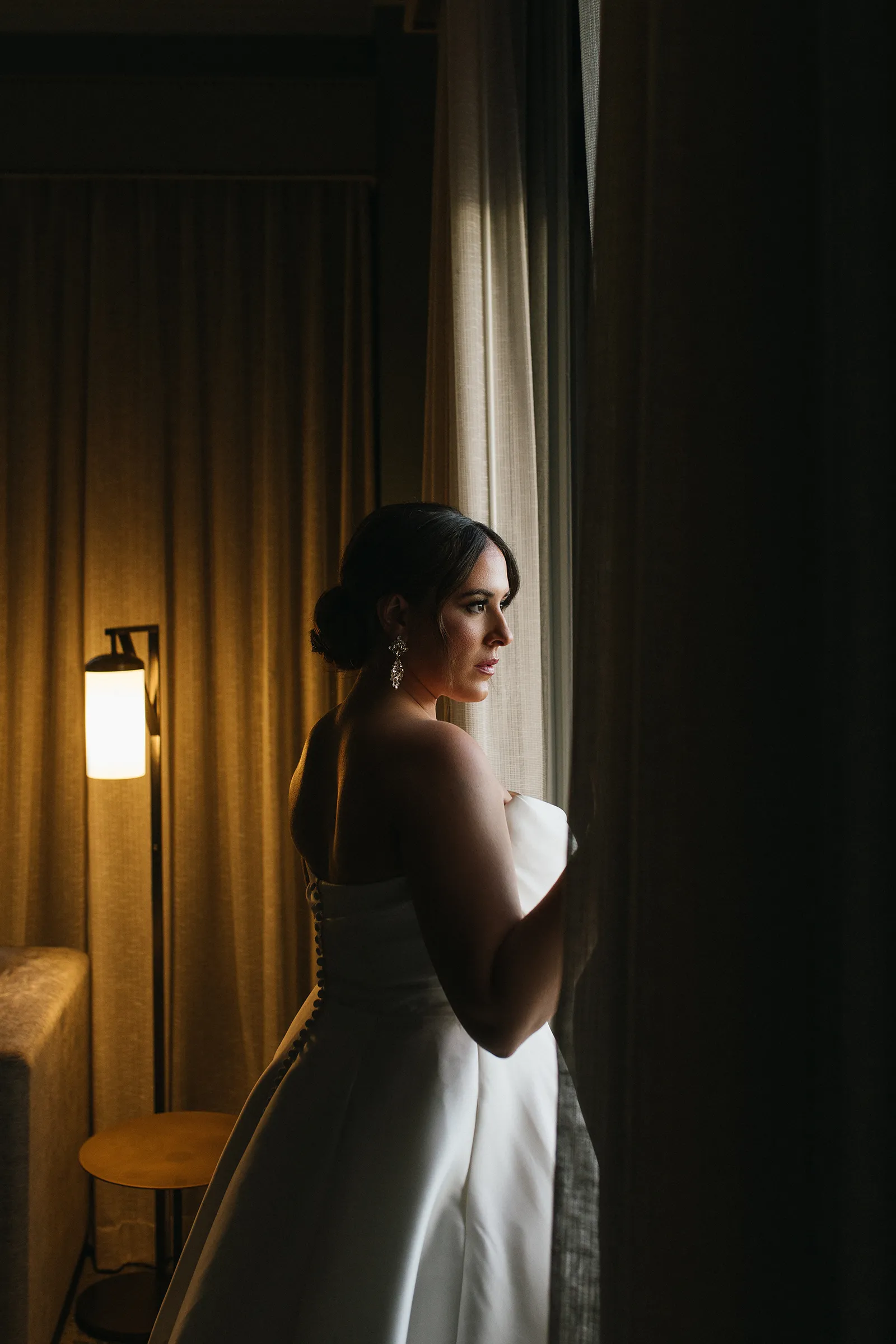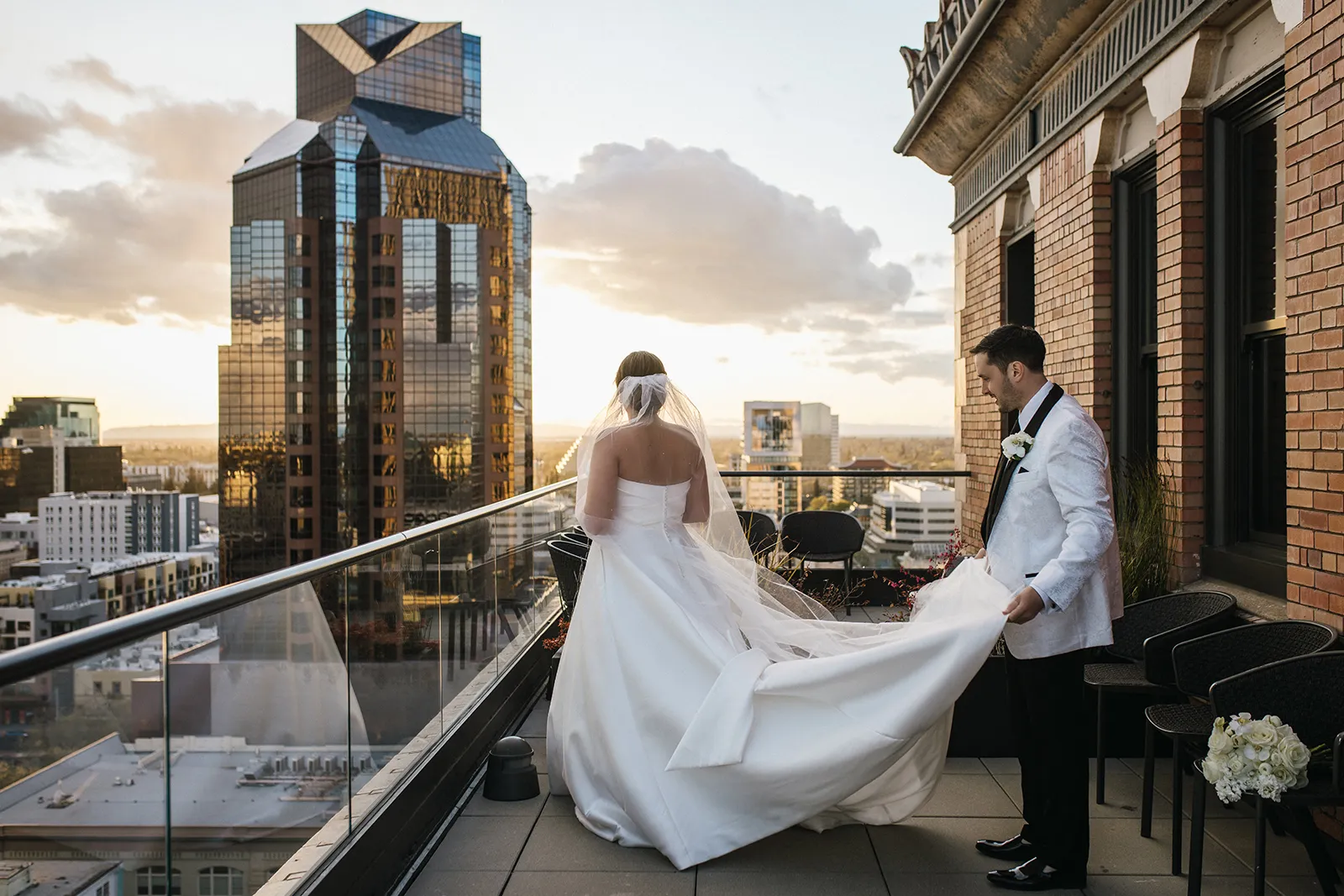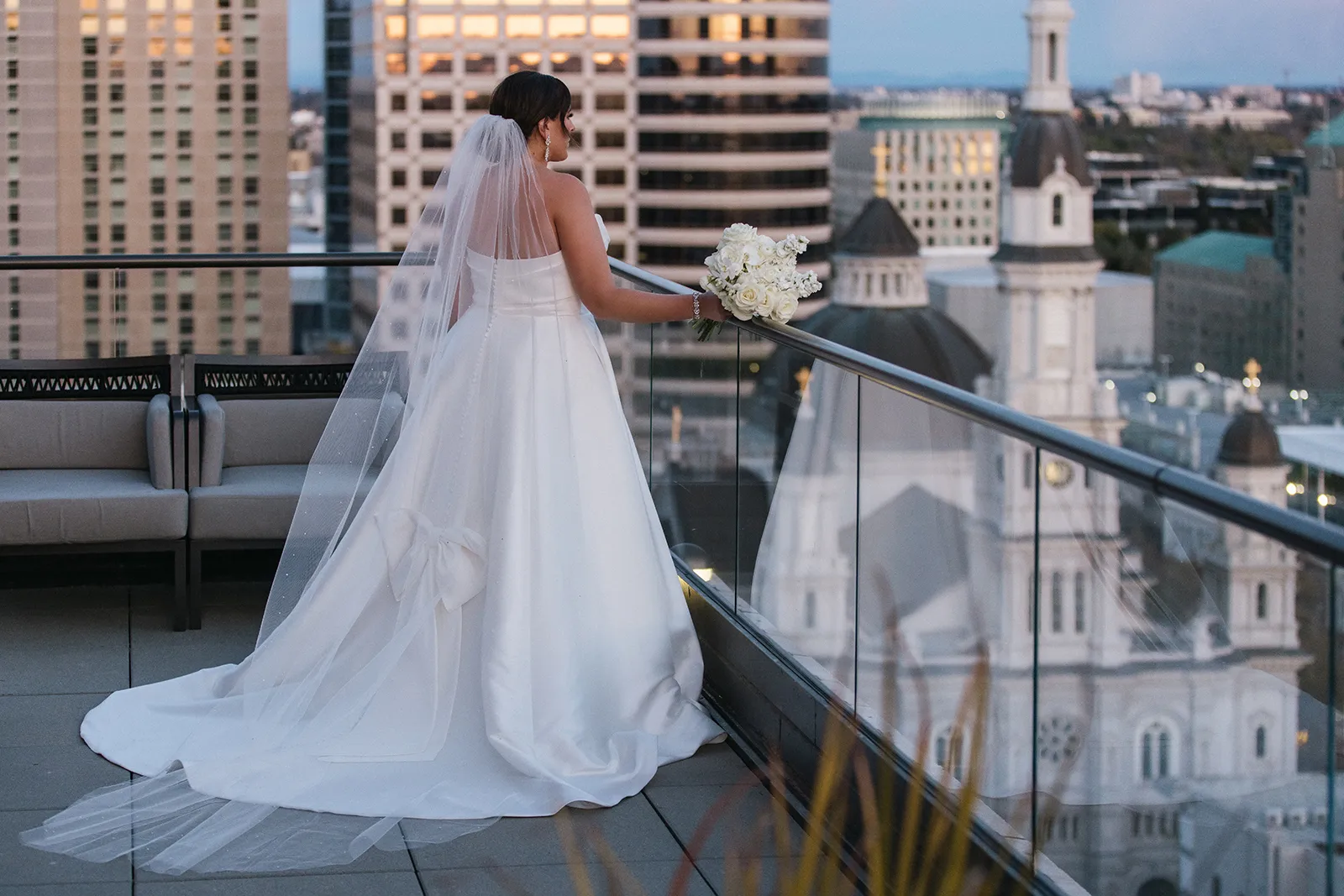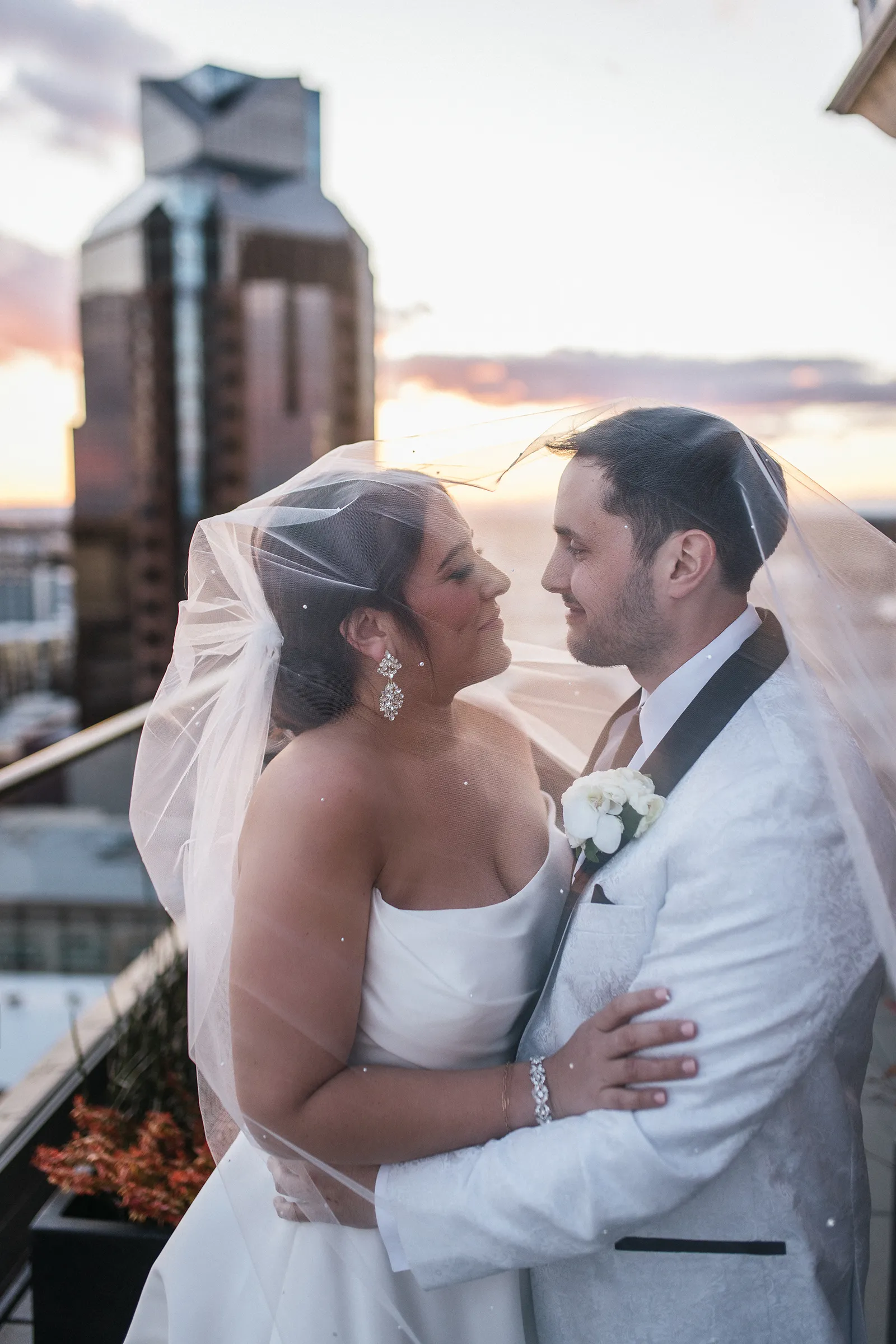 Tell us about your wedding day.
We're are getting married at the Greek Orthodox Church on a Thursday to honor my culture, then having a western wedding on the following Saturday at my parents' estate in Courtland on the Sacramento Delta. Our aesthetic is vibrant, whimsical and Italian-inspired. We can't wait to watch all of the details come together and work with the most amazing vendor team!
If you could offer any advice to engaged couples what would it be?
Take a moment and enjoy your engagement. When you're ready to start the process be flexible about dates, and definitely set a budget! It's important to set boundaries to mange your expectations and the expectations of those around you. Don't get caught up in trying to please everyone else or meeting societal expectations. If you're feeling stressed and overwhelmed, remember to focus on what's important to you. Your wedding day is about celebrating your love and the start of your next chapter.
Special thanks to our real couple models, Angelica + Marcus, and all of the professionals who contributed to this feature!
Blog post by Real Weddings Magazine's Editorial Contributor, Emily Peter-Corey.
Photos by Nicole Sepulveda Photography / copyright Real Weddings Magazine.