Lush florals, beautiful design…AND DISCO BALLS?! Yes, to the yes, please!!!
When Kayla from Dragonfly Events & Co. pitched this idea for a styled shoot to me, frankly, she had me at "disco balls." Next up in our series of inspirational styled shoots in the brand new extra sparkly Summer/Fall 2023 issue is our "Disco in the Garden" beautifully shot by Karissa Wright Productions on location at the fabulously industrial chic The Willow Ballroom & Event Center.
Featuring the design and styling from Dragonfly Events & Co. along with the designs of Strelitzia Flower Company (with Wholesale Flowers from FiftyFlowers.com) to create the inspirational spaces: The Ceremony, The Curated Cocktails (by Sips & Floss), A Spectacular Cake + Dessert Station (by Sugar Dreams by Odeza), The Sweetheart Table, The Guest Tables (with rentals from Blossom Farm Vintage Rentals and Celebrations! Party Rentals & Tents), The Custom Menus + Signage (by Linda Wilmarth Designs), Two Lounges, Delicious Charcuterie (check out the way too cute cups by The Dancer's Pantry)…and A PANTSUIT (from De La Rosa's Bridal & Tuxedo) + SPARKLY BOOTIES (from DSW)!!! And wait until you see the behind-the-scenes video by H&Company!
Add in the totally groovy fashions and accessories along with the beautiful hair + makeup (by The Face Beater Makeup Artist) on our super in-love real couple models Brittany + Corey and…you'll be ready to get your groove on! We're honored to present, "Disco in the Garden" — The Layout! Enjoy dear readers!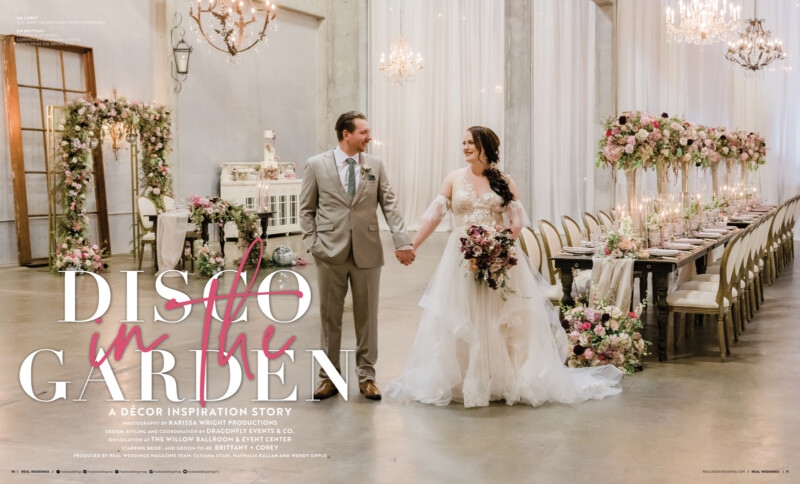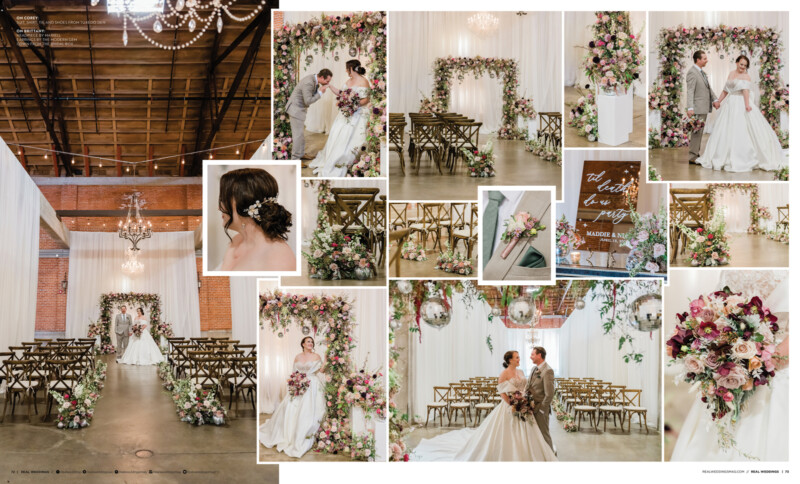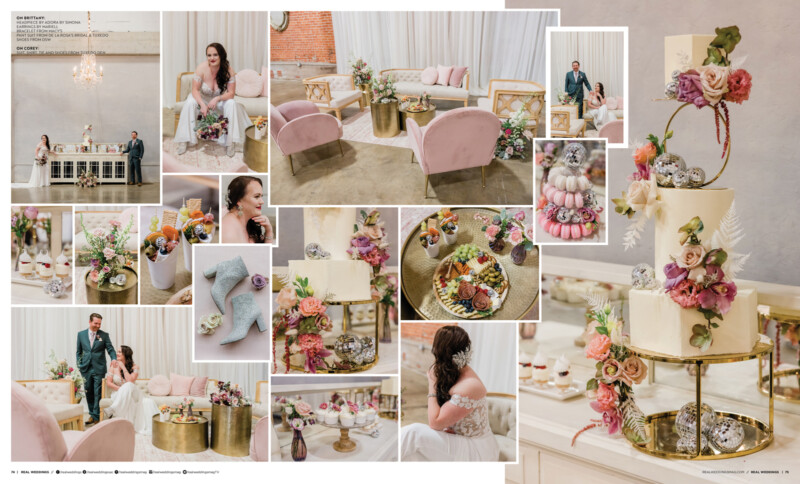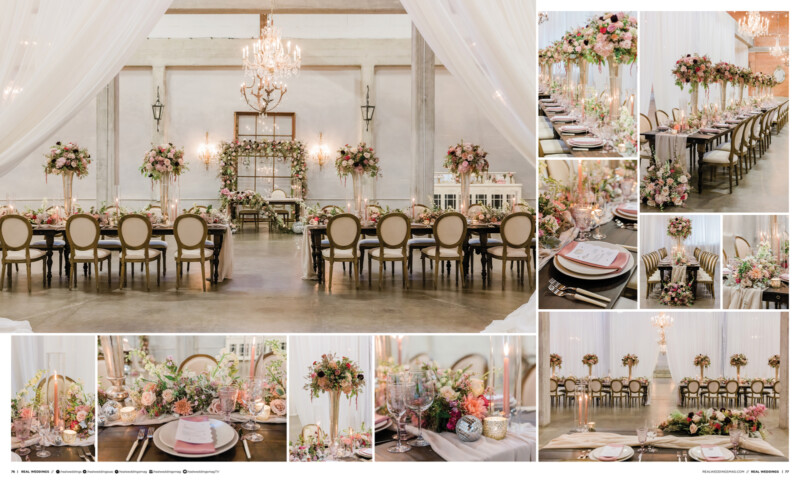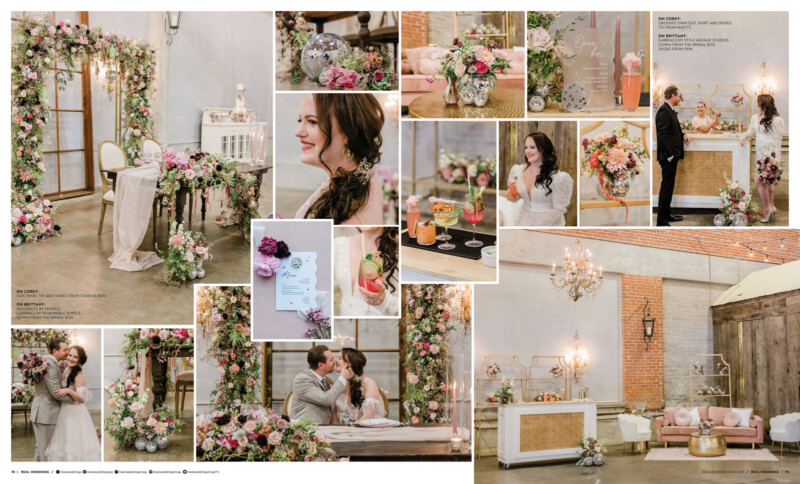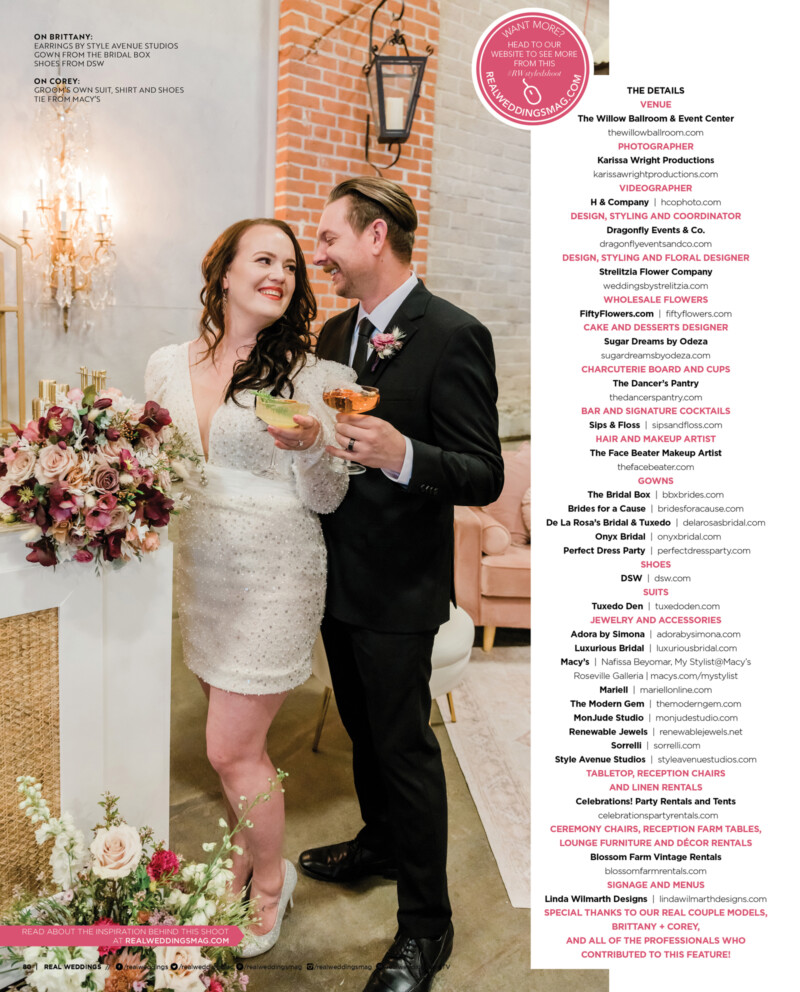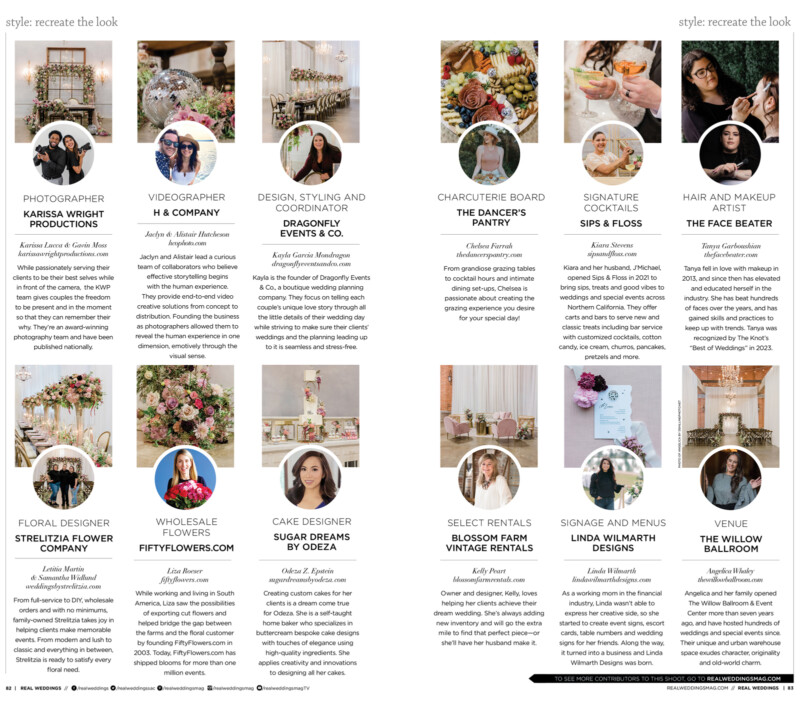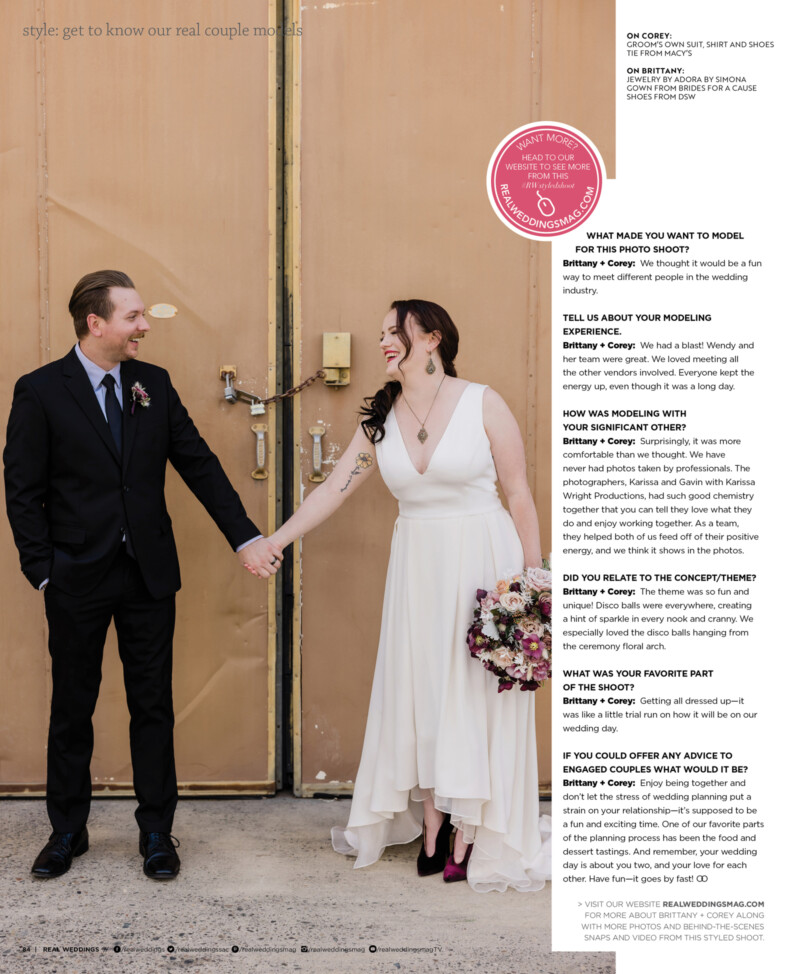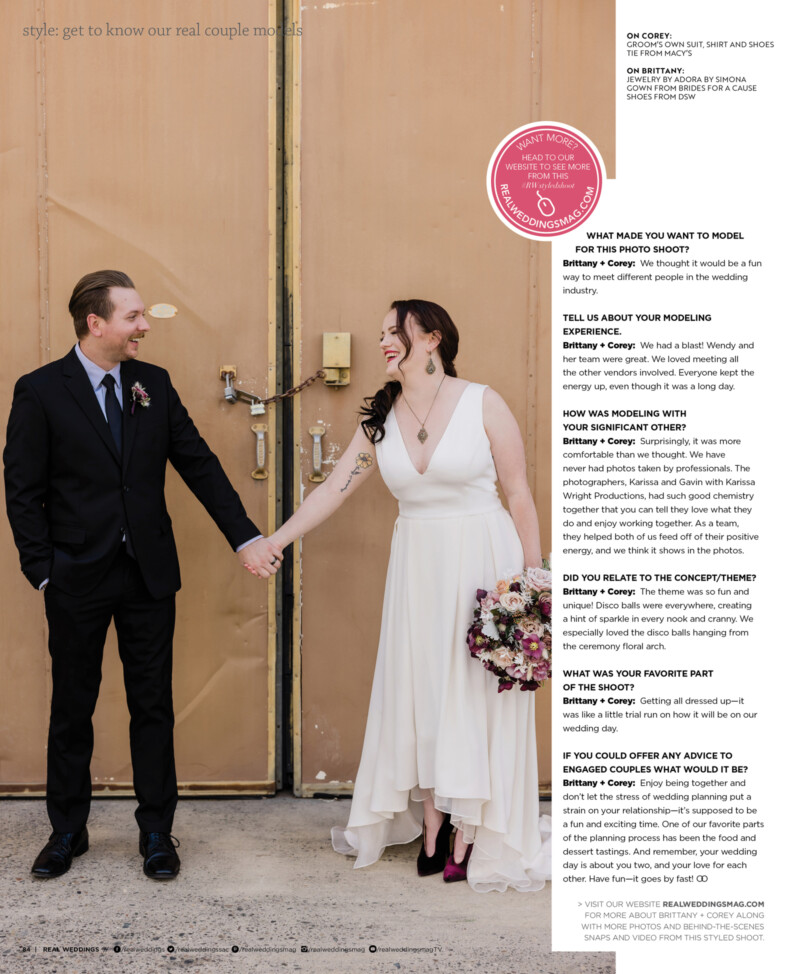 Special thanks to our real couple models, Brittany + Corey, and all of the professionals who contributed to this feature!
Blog post by Real Weddings Magazine's Editor, Wendy Sipple.
Photos by Karissa Wright Productions / copyright Real Weddings Magazine.