COVID-19 has certainly thrown wedding planning a major curve ball…but lucky for you, we have amazing wedding pros ready to help! For this blog series, we've asked our partners to share their expert knowledge, actionable tips, and words of wisdom on what engaged couples can do right now to help you plan your upcoming wedding. Be sure to tune in daily!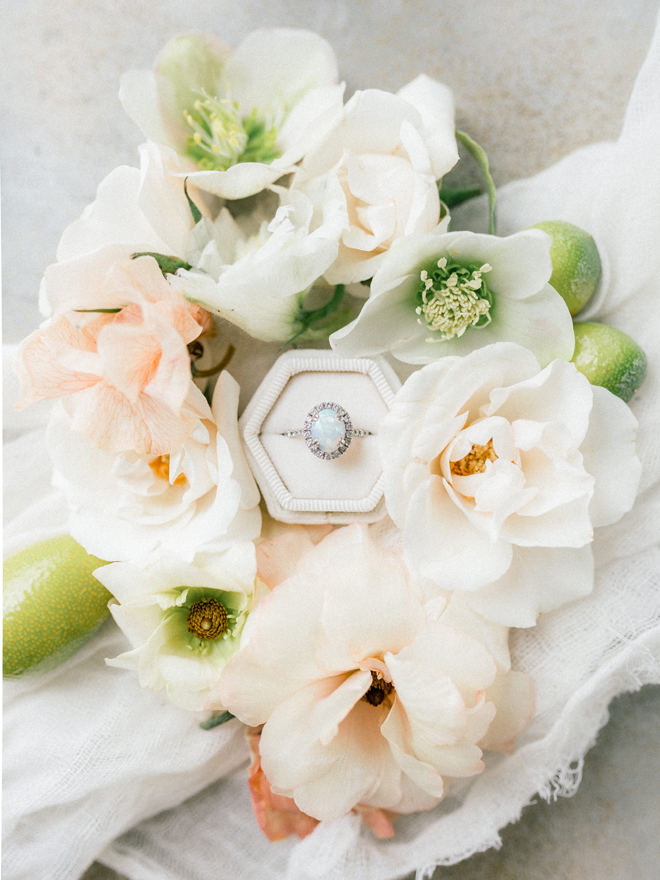 Today's tip comes from Kristina Foerster, owner of Events by Kristina Elyse:
Work With Your Vendors
"Try to stay flexible, patient and positive. Understand your vendors are doing their best to do everything they can to make this easy and wrinkle-free. Take heart in knowing they want your day to happen. This is their passion, and they started their businesses to put on events, so it's strange for us not to be able to. A lot of what's going on isn't ideal, but we will be stronger if we all work together. Your planner will guide you through all your decisions from postponing to updating vendors to guidelines for physical distancing in floor plans and more. We gotcha babe!" – Kristina Elyse, owner of Events by Kristina Elyse.
Thanks Kristina! Check out Events by Kristina Elyse's website to find out more about their services!
Get more expert advice in our Real Weddings Magazine Planning in the Age of COVID-19 blog post series!
Photo of Kristina and Ring flat lay by Lauren Alisse Photography