When we first started Real Weddings Magazine 15 years ago, we vowed to only use real couples as our models…and fast forward to early 2022 when we held our couple open call to see who wanted to "model" for our upcoming shoots, and Stephanie + Trenton applied. I started texting Stephanie about the possibility of having them model, and I was instantly smitten….I felt like Stephanie and I had been friends for years, and I KNEW I had to have them in Real Weddings, and voila: they are our featured real couple models in our "Love at the Lavender Farm" styled shoot. We had such fun with them—pretty much laughing the entire shoot (seriously, it was hard to find a single photo where they're not smiling from ear to ear! P.S. we love that!), not to mention trying to keep Trenton from stealing kisses (and messing up Stephanie's lipstick) during the day! In this, our second post from this shoot, you get to know this very-much-in-love couple who we adore. We know you'll love them as much as we did!
What made you want to model for this photo shoot?
Stephanie: I love this magazine! I love how the magazine is real! I thought it would be fun to model for the shoot with my husband to show women you're beautiful no matter what size you are!
Tell us about your modeling experience.
Stephanie: I have absolutely no modeling experience—this is the first time I've ever modeled for a magazine! It was the best experience and so much fun!
How was modeling with your significant other?
Stephanie: It was a blast! We laughed and had fun! My husband is my best friend! We loved playing the adult version of dress up…I absolutely loved seeing him all dressed up!
What was your favorite part of the shoot?
Stephanie: Hmmm…this is a hard question to answer because I literally loved all of it. Every part of the shoot was something different. I really enjoyed the wedding ceremony set up—the flowers were stunning and the wedding arch was insanely gorgeous!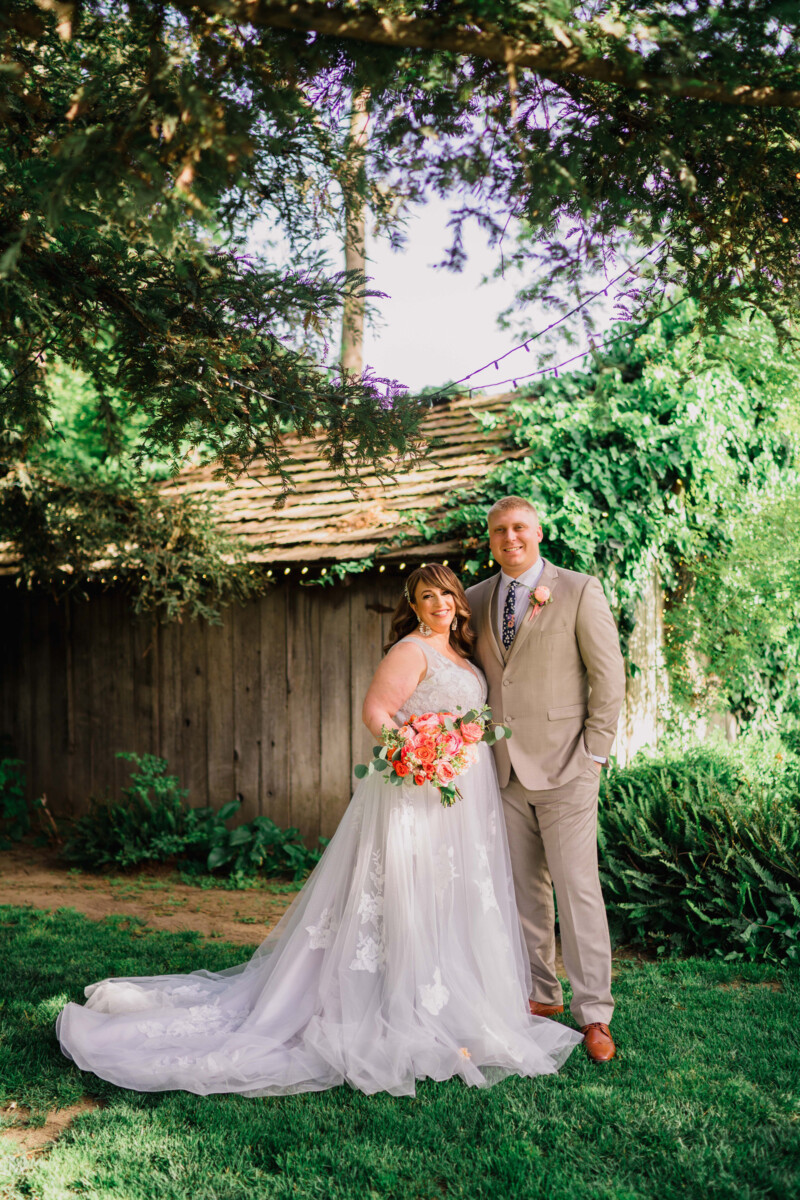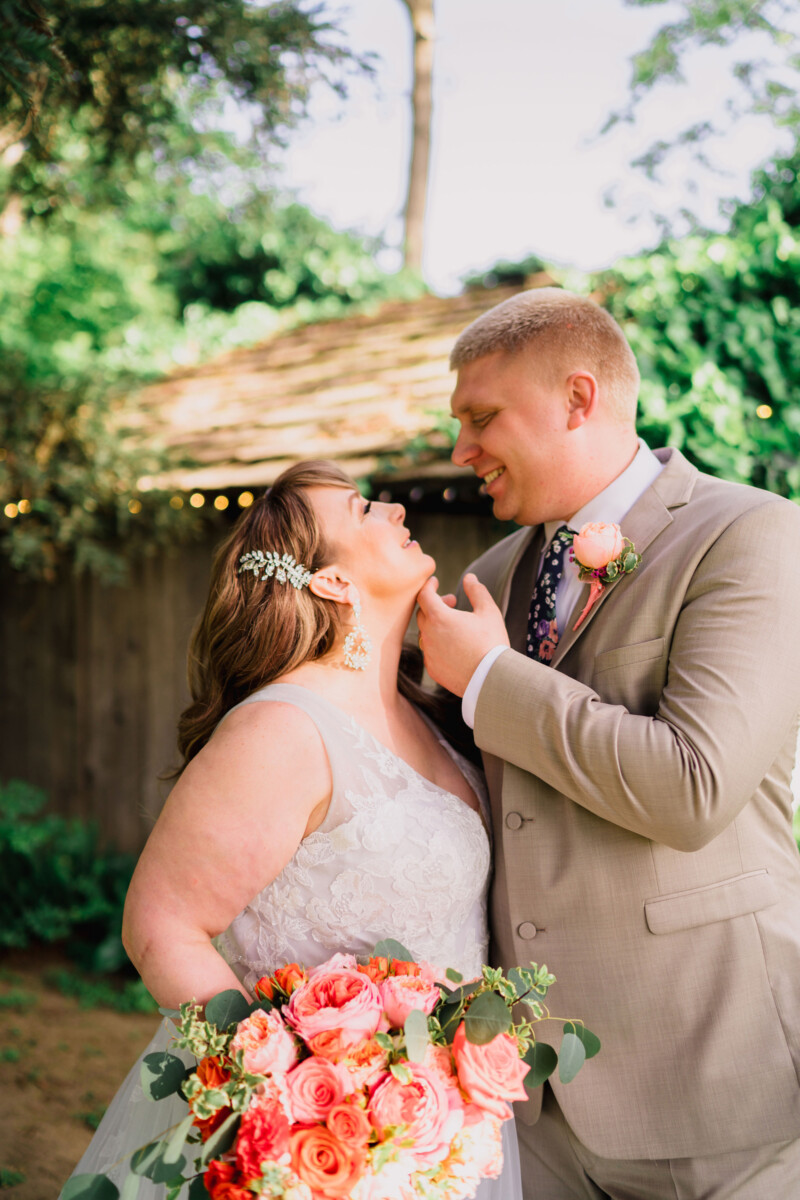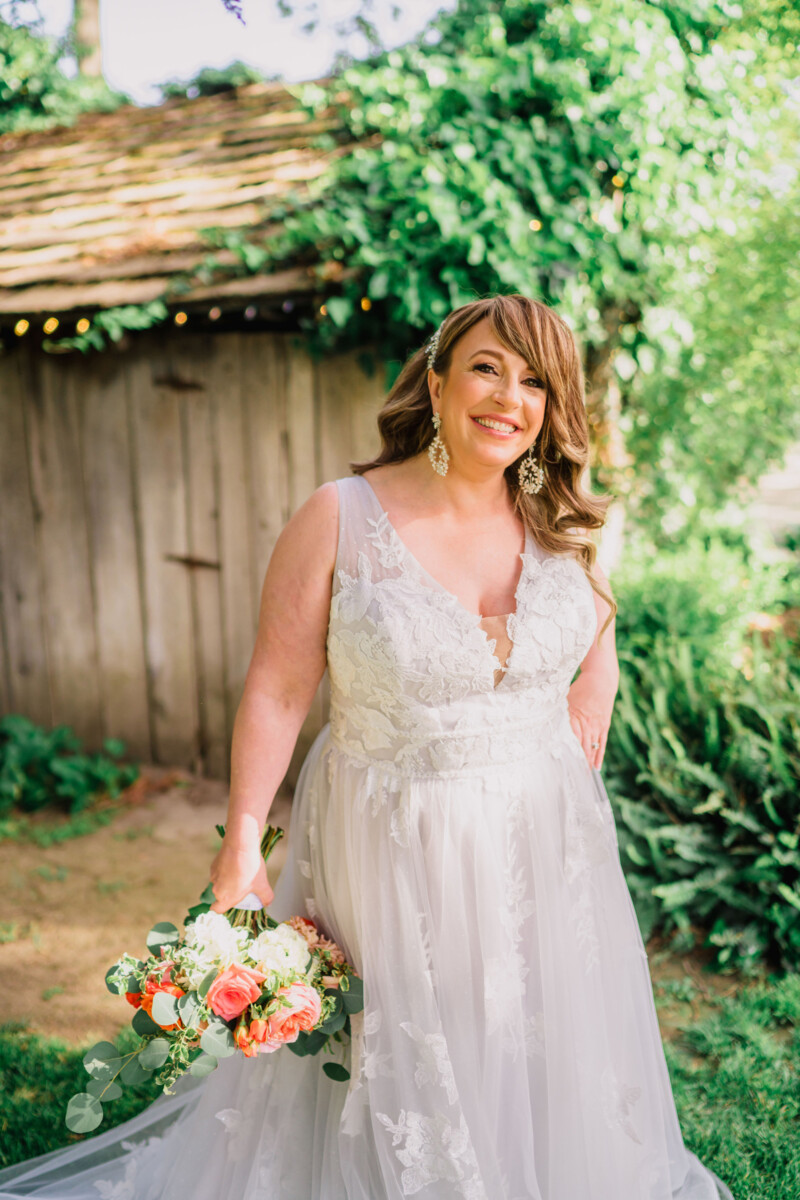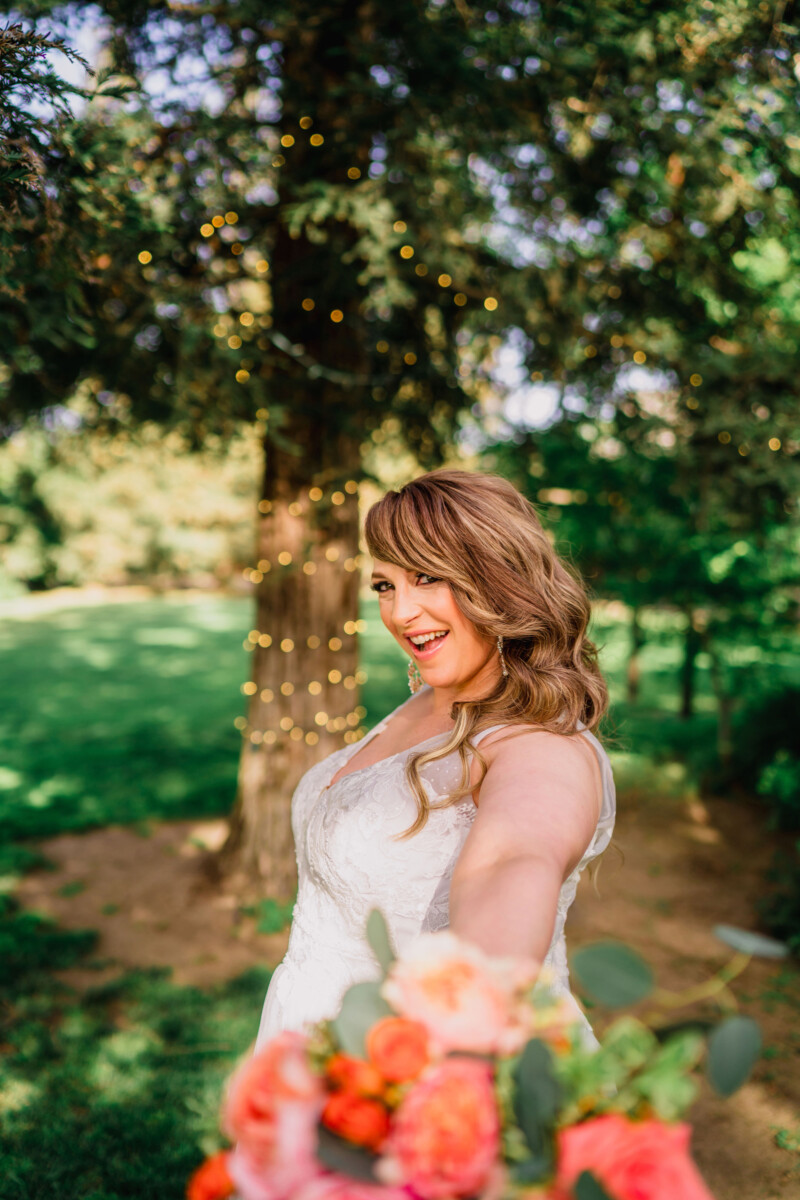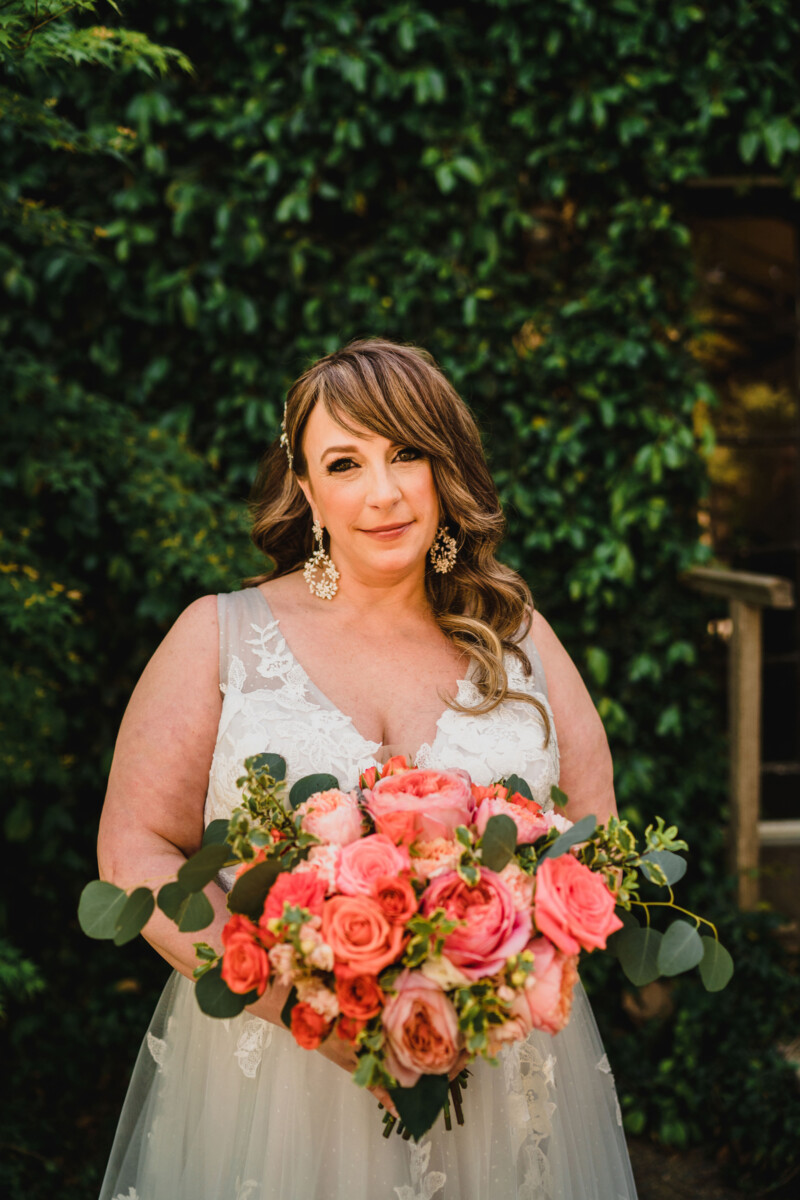 ON STEPHANIE ABOVE:
Headpiece from All Dolled Up Beauty + Bridal  /  Earrings by Mariell  /  Gown from Sparkle Bridal Couture
ON TRENTON ABOVE:
Tie from Macy's / Suit, shirt and shoes from Tuxedo Den
Tell us about your love story. How did you meet? What was the proposal like?
Stephanie: It was the week of Thanksgiving. I ended up taking a call for service for my beat partner, because he had a family emergency and needed to leave. The call was a report of a residential burglary where someone literally cleaned out an entire house. I took the report and put alerts out for firearms and the stolen vehicle. The following day, my agency got a delayed hit on the vehicle. We learned a Deputy for the sister agency had stopped the vehicle and recovered some firearms.
We ended up having to work the case together. Our work conversations quickly turned to friendly conversations then our first date. The rest is history.
The proposal was amazing! I was completely surprised. We went to visit my family in Alaska. One day we decided to go to my favorite place since he had heard so much about it. Hatcher Pass! Heaven on Earth! As we were driving up the mountain my husband kept asking if we were at my spot yet. Once we reached it, we pulled over and got out. I was taking photos and looking out over the valley, when I heard a loud sigh. I turned around and there was my husband on one knee with a ring. Fairy tale!
Tell us about your wedding day.
Stephanie: We had rented the Forest House Lodge in Foresthill. January wedding. This had the potential for rain, snow, hail, or sun. Well…I woke up on the day of our wedding with nothing, but beautiful snow. A dream come true! The sun came out long enough for us to have our wedding outdoors overlooking the beautiful Sierra Mountains. The ceremony was beautiful. We returned to the lodge and continued our celebration. It was everything I had hoped for.
Our theme was Winter Wonderland meets rustic. Turned out beautiful! Tons of flowers, real evergreen garlands, Christmas trees, and white trees lining the entry way. I loved our wedding.
If you could offer any advice to engaged couples, what would it be?
Stephanie: You're going to fight, but don't fight over the little things. Never go to bed angry at one another, and always listen to one another. Always date each other. If times get hard, remember why you picked each other. Treat each other better than anyone else—remember: they are your forever person. And, have fun—enjoy writing your love story…it's what you make of it!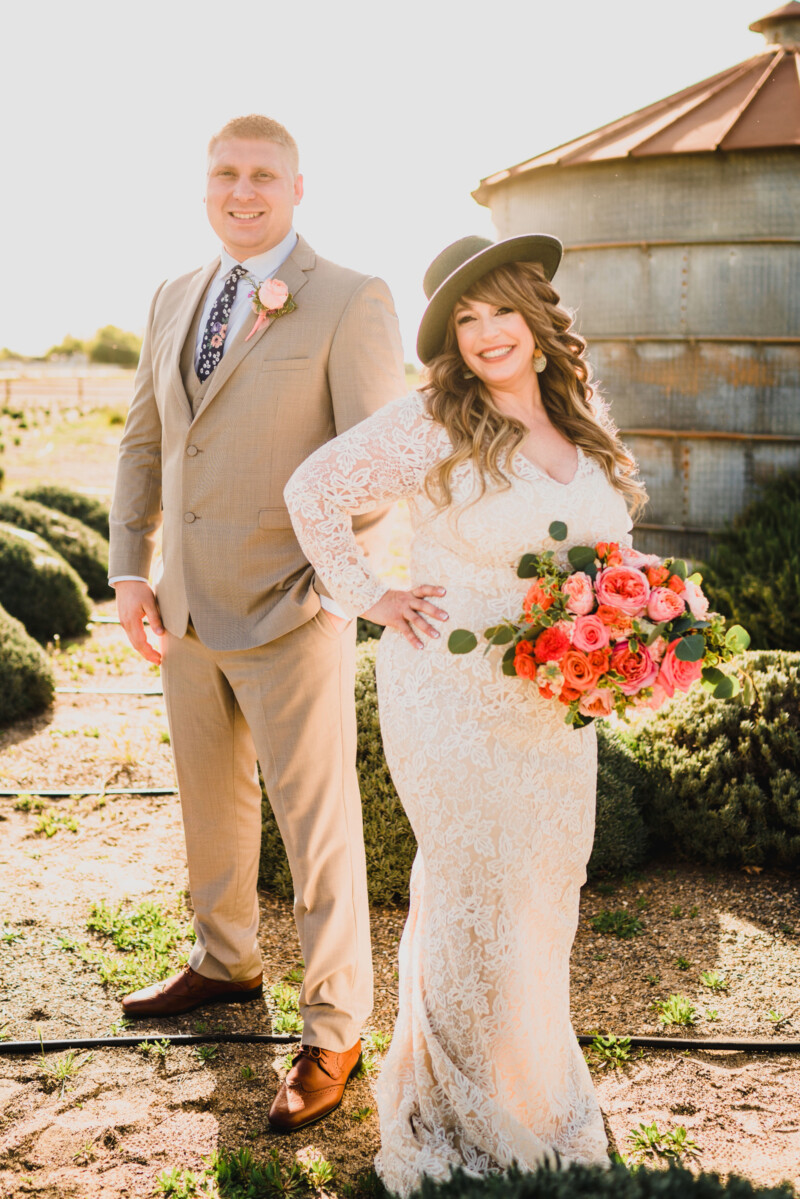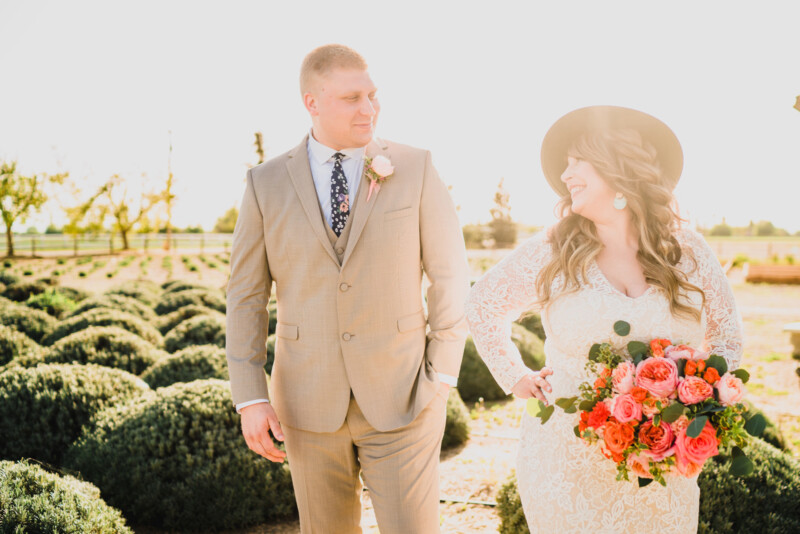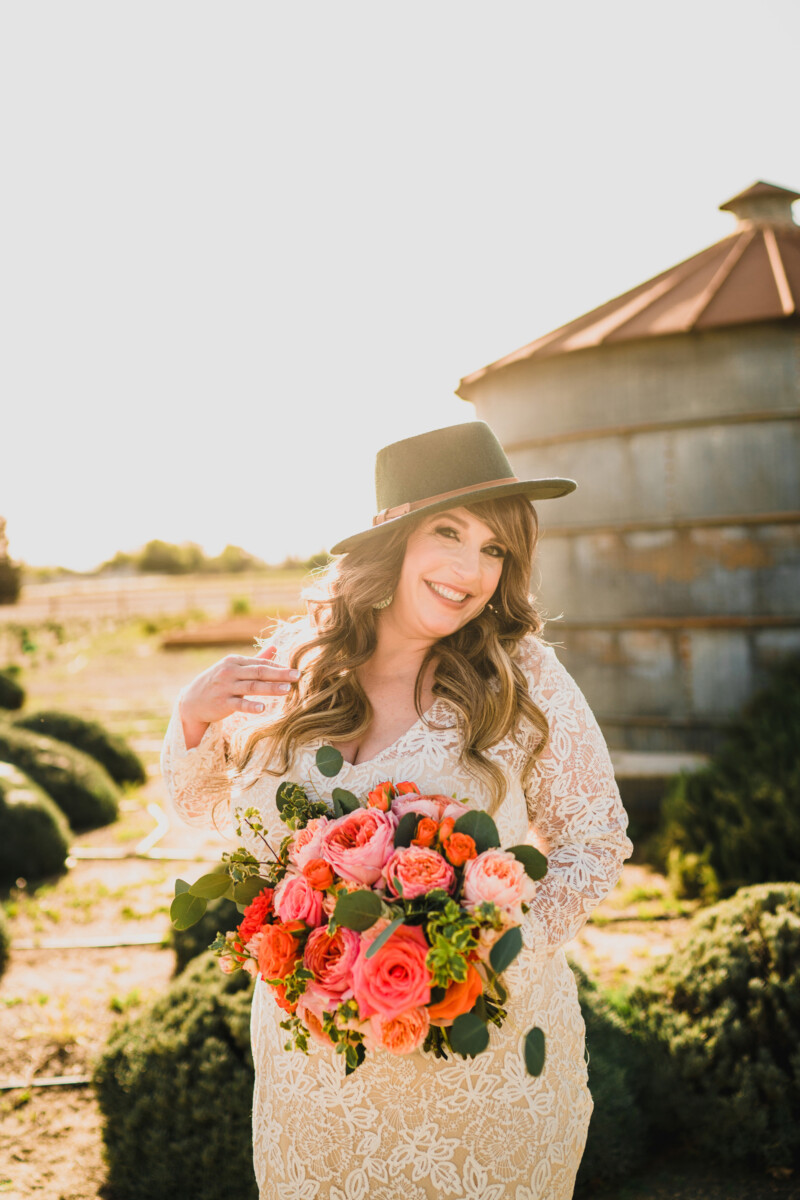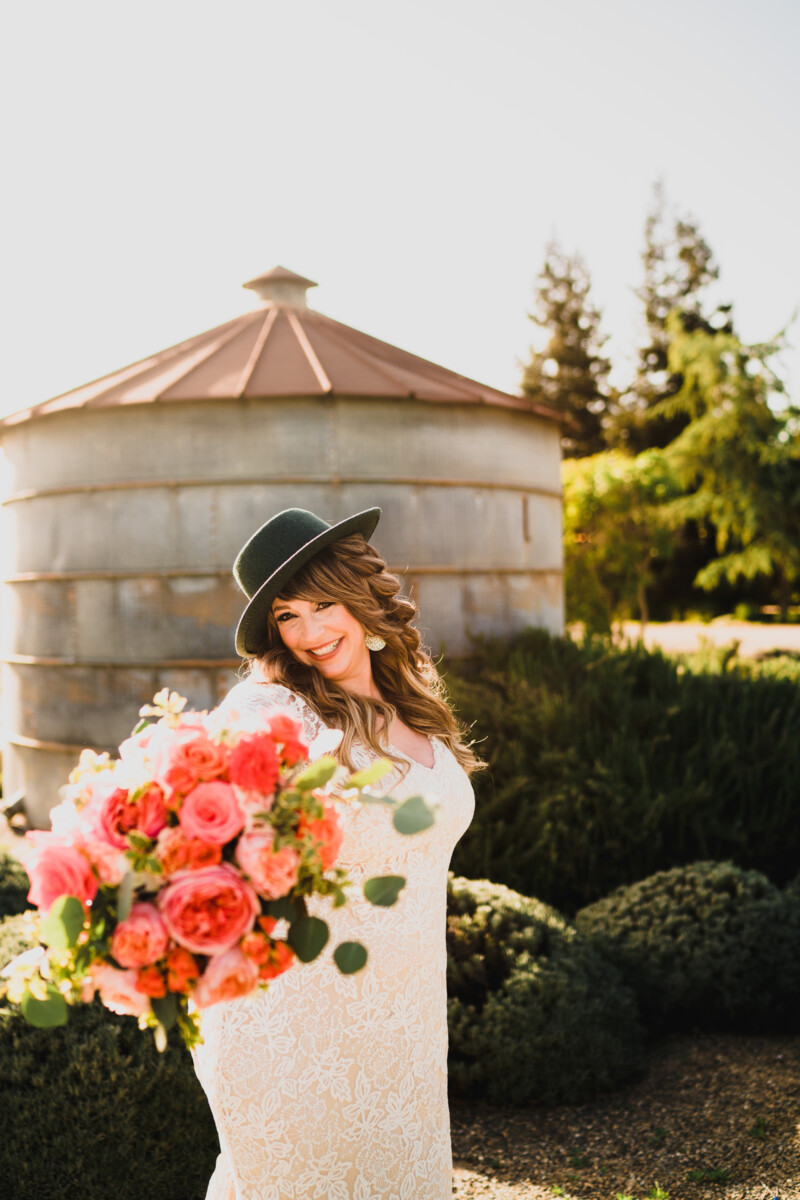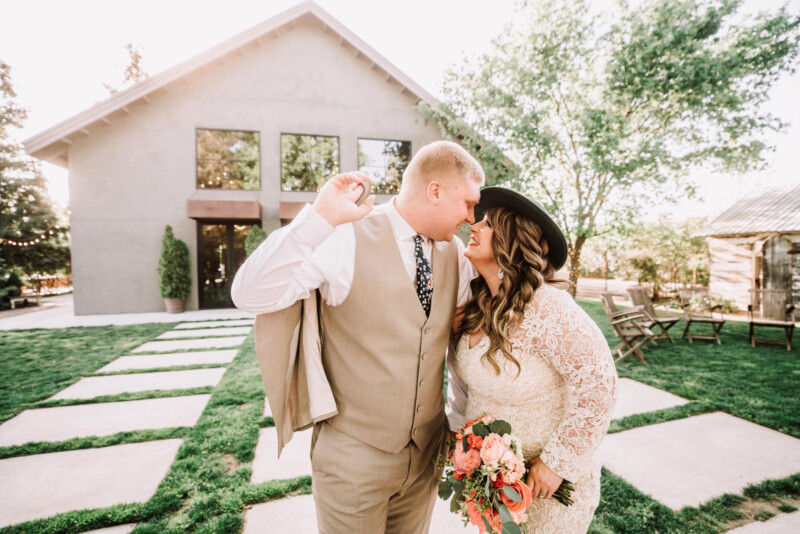 ON TRENTON ABOVE:
Tie from Macy's  /  Suit, shirt and shoes from Tuxedo Den
ON STEPHANIE ABOVE:
Hat by Lanzom  /  Earrings by Wild Sierra Handmade  /  Gown from Sparkle Bridal Couture
Click here to see more from this photo shoot!