Christie Apodaca took her first cake decorating class when she was just 12, and in the process, developed a life-long pastry passion. But what began as a hobby for the one-time engineer became a full-fledged career when California's Cottage Food Law was enacted nearly two years ago, allowing Apodaca to run Cake Couture from the comfort of her own kitchen.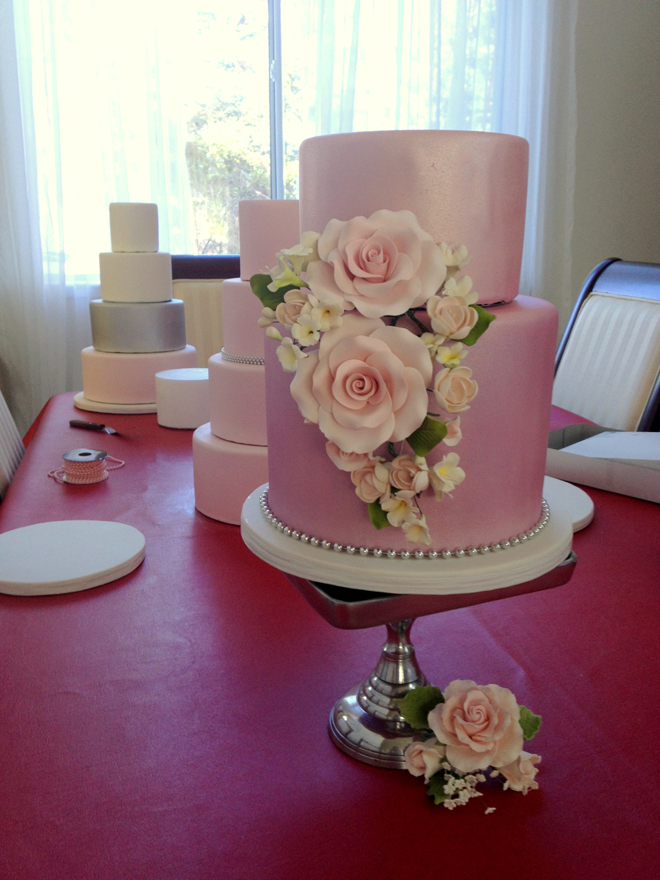 "It is the art part of cake making that I am very drawn to," she explains. "I love the creativity. I want every cake to look fabulous and perfectly beautiful."
In addition to creating cakes for all manner of special occasions (including, of course, weddings!), Apodaca takes time to connect with customers and fellow cake makers through her blog, Cake Talk. There, she explains how to recreate some of her most impressive decorative elements.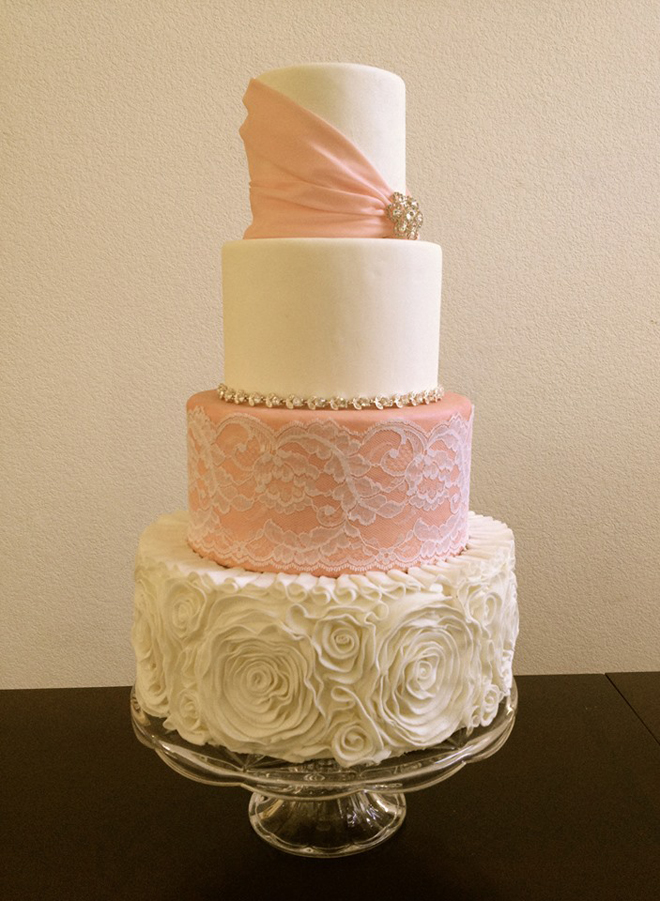 Thanks to her background in engineering, she's even fashioned her own set of specialized CakeTools, which she sells online here and in local bakeries. As if turning out 4-6 custom orders per week, maintaining an active social media presence, and raising a family wasn't already enough to keep her busy, Apodaca is also working toward her MBA at UC Davis.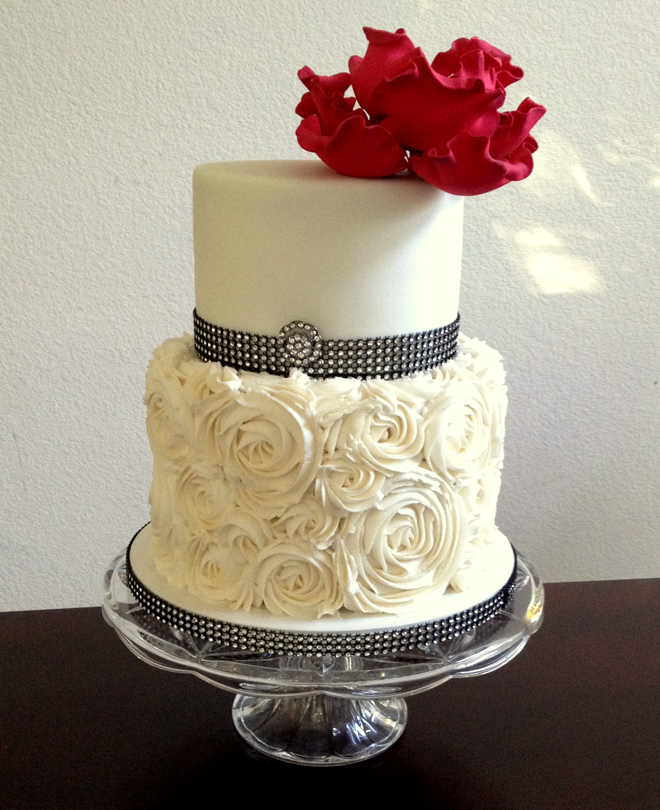 "Always keeping on learning and exploring the imagination has got me this far," she says, "so we shall see how much farther another year will take me! I really enjoy being a part of someone's very special day. People cherish their wedding photos and memories and it really feels wonderful to be part of that."
To learn more about Cake Couture, log on to cakecouturedesigner.com. And, make sure to "like" Cake Couture on Facebook, facebook.com/cakecouturedesigner.

Photos courtesy of Cake Couture.
Blog post by Real Weddings Magazine contributor, Morgan Casarez.
Subscribe to the Real Weddings Magazine Blog! Click here: [subscribe2]