As a fierce protector of my engagement ring and wedding band, I'll try almost anything to keep them safe at all times. But on occasion I can find myself outside of my home with a need to take my rings off. Sure, my purse can hold them but with the rate of speed that I whip my car keys out of my purse chances are far too high that my precious rings will go flying. I've recently discovered LoveLocker and it is a LifeSaver! LoveLocker was originally designed for hospital workers. Rings can often tear gloves or become loose if attached to scrubs or a badge, and for some, leaving that precious piece at home is a frightening thought. Therefore, LoveLocker was created by a husband and wife duo, one of whom is a nurse! Now, I'm no nurse but when I'm baking, out for a massage or manicure, or at the lake, LoveLocker is the perfect protector that is easily transportable.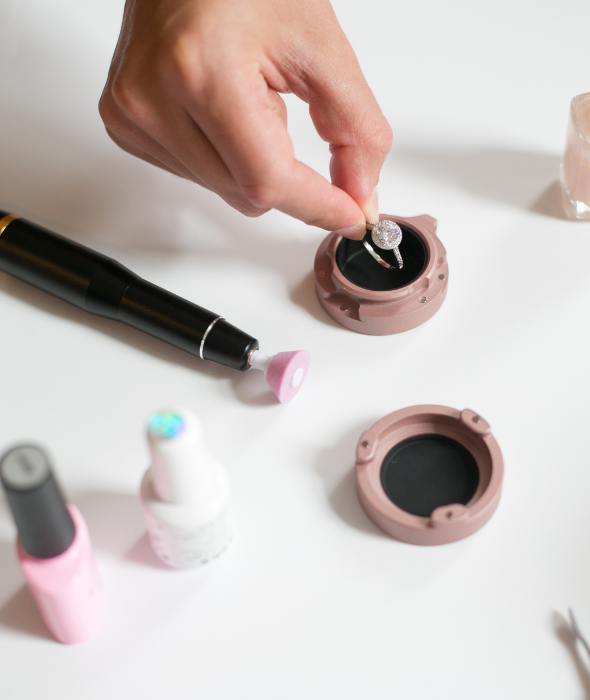 The protection that LoveLocker provides is unmatched and yet the product itself is lightweight and won't garner attention from unwanted eyes. It can attach to a keychain, lanyard, purse or backpack and it won't open unexpectedly ensuring confidence wherever you go. Plus, they just released new colors: Rose Gold and Turquoise!
Truly, if you are at all concerned with keeping your rings (or precious earrings or necklace!) safe, invest in a LoveLocker. Your most precious piece of jewelry deserves safety and protection. And lucky for you, reader, because we are giving one away! See details here.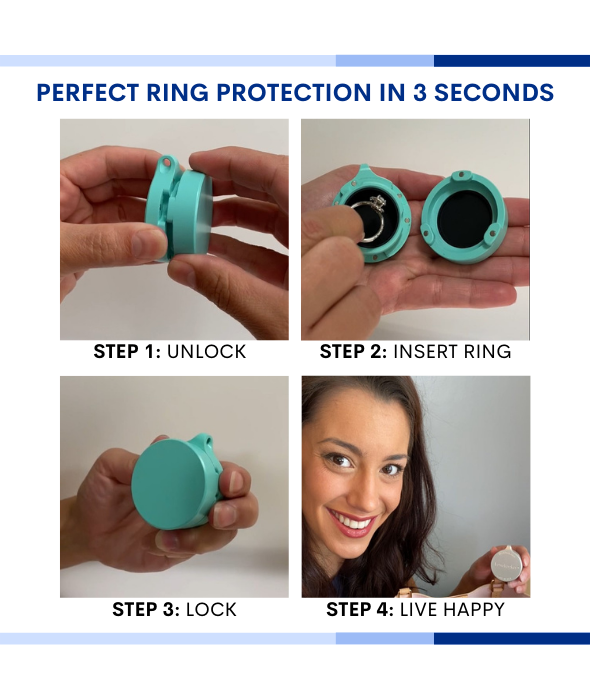 Blog post by Real Weddings Magazine's Associate Editor Emily Peter-Corey.
Photos courtesy of LoveLocker.
Subscribe to the Real Weddings Magazine Blog! Click here:
[subscribe2]