We love paperie…like a lot. Hey, we produce magazines, what do you expect?! Nothing can replace the touch and feel of something tangible and frankly beautiful. And the paperie from our "Totally Cray in Love" styled shoot checked all of the boxes: luxurious paper, beautiful letterpress…and, wait for it: CUSTOM ILLUSTRATIONS!
So when Natacha from Natacha Jolene Photography + Film offered to create a flat lay with the paperie from our photo shoot, we squealed with excitement! Not only is she an amazing photographer, but she's a flat lay pro, so enjoy this little bonus post all about the gorgeous paperie designed by Liz Theim at  Full Circle Press featuring custom illustrations by Stephanie Sobierski!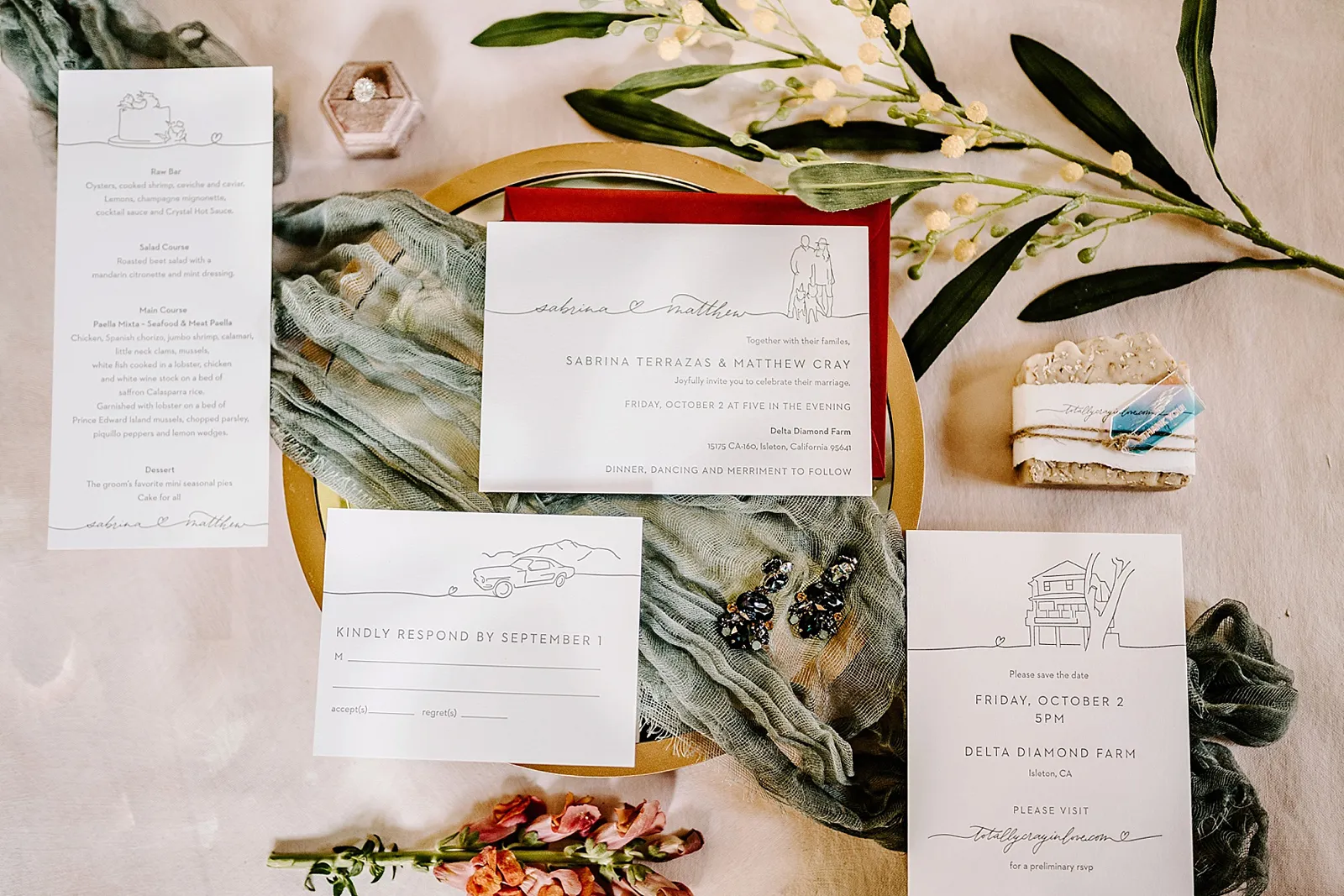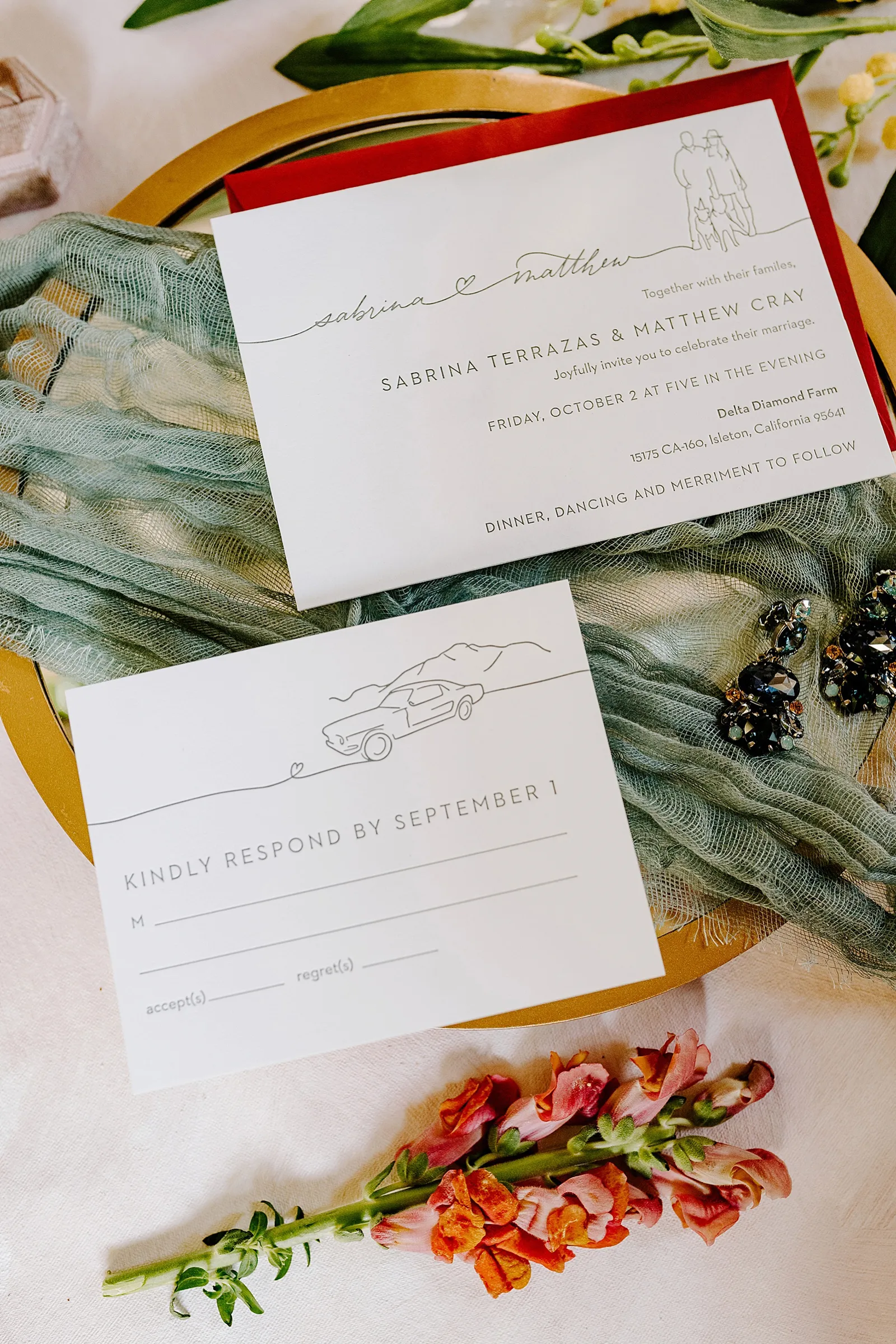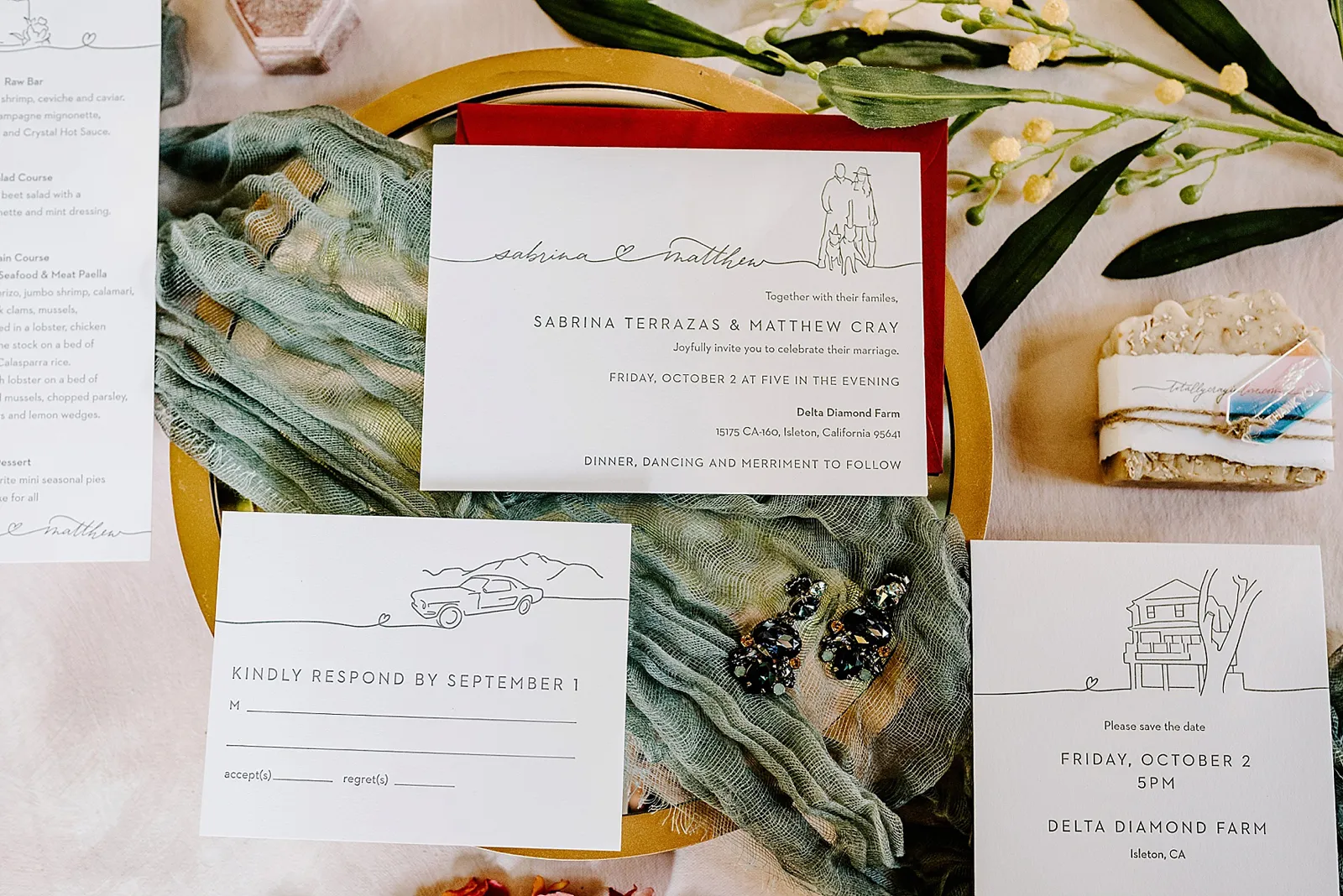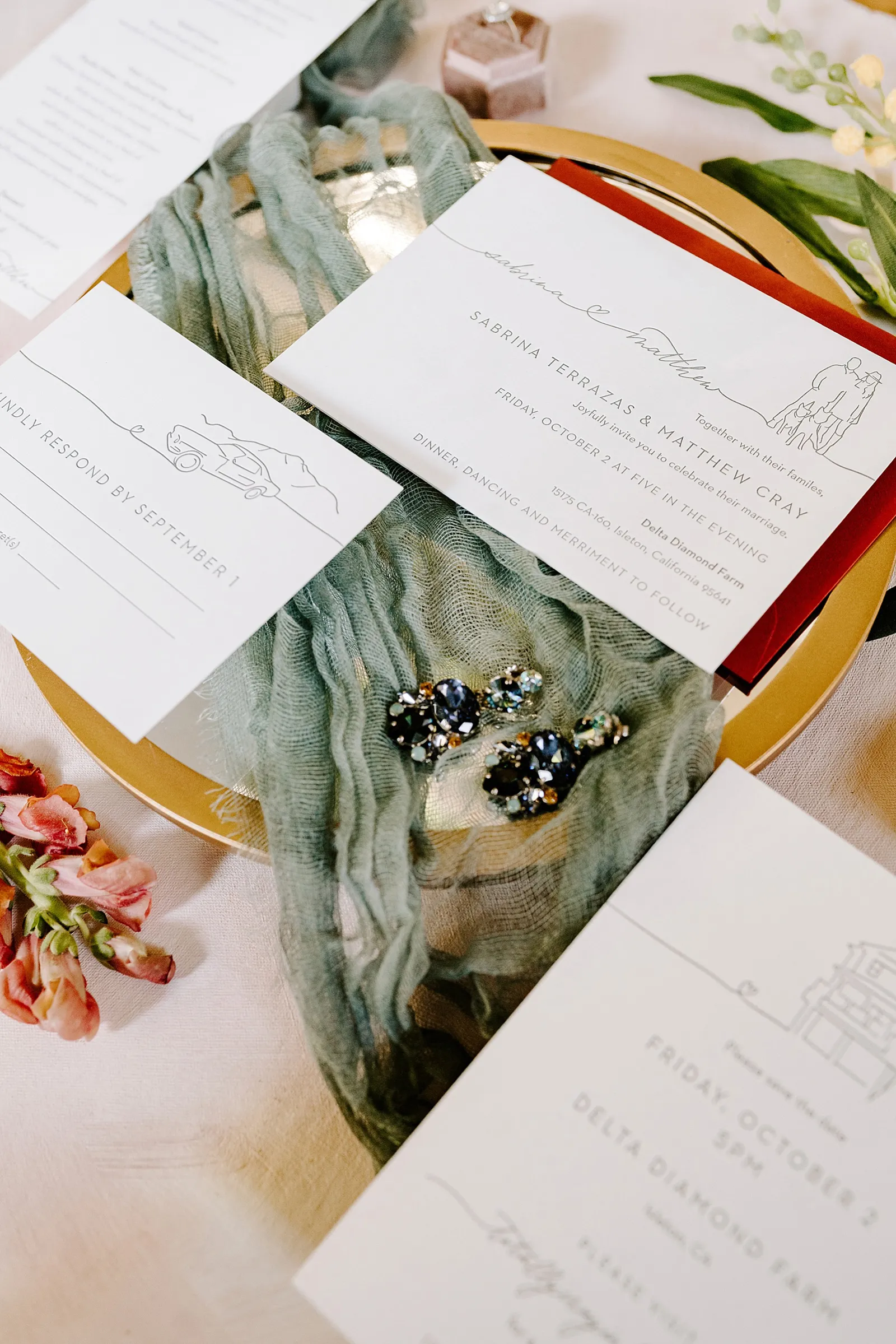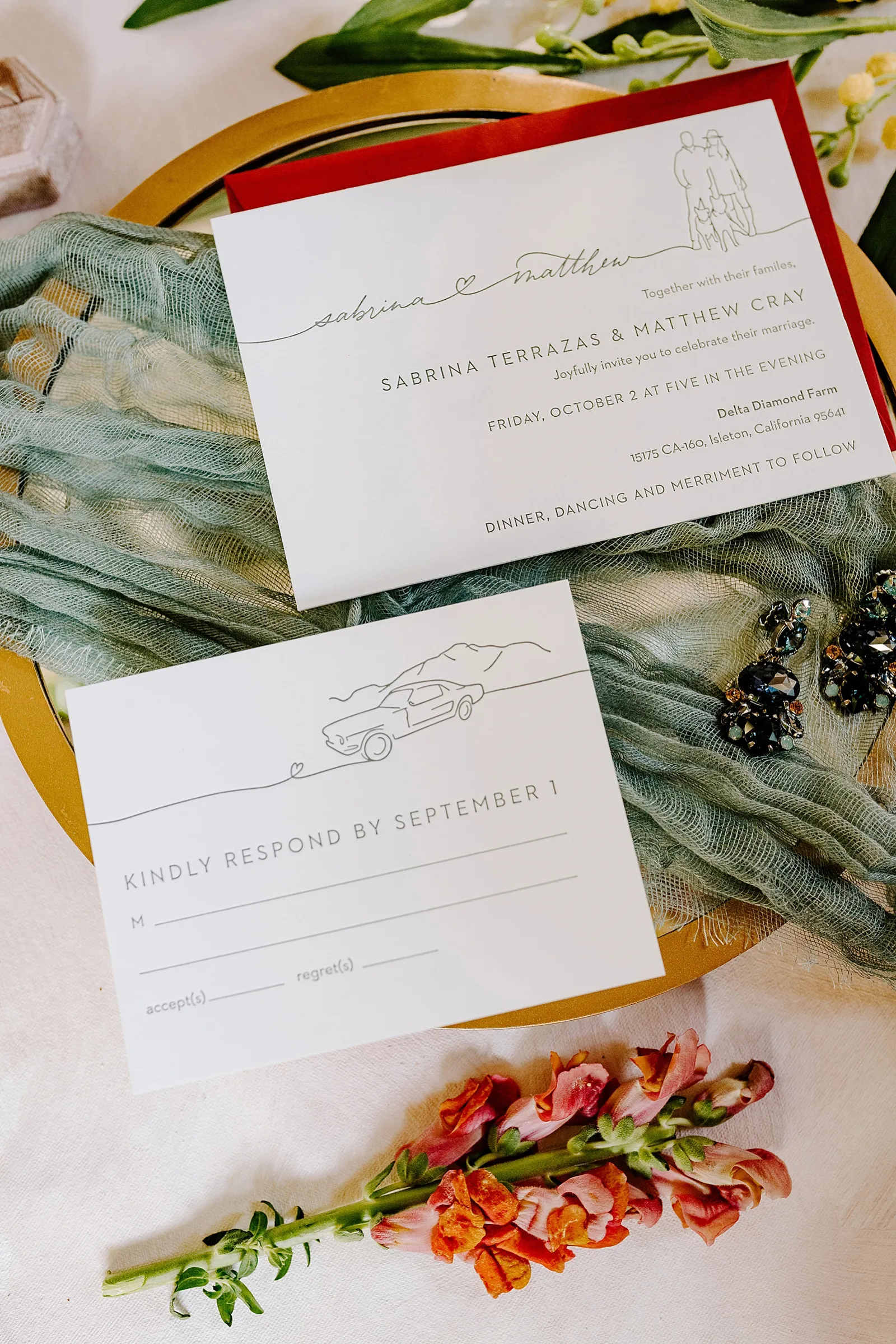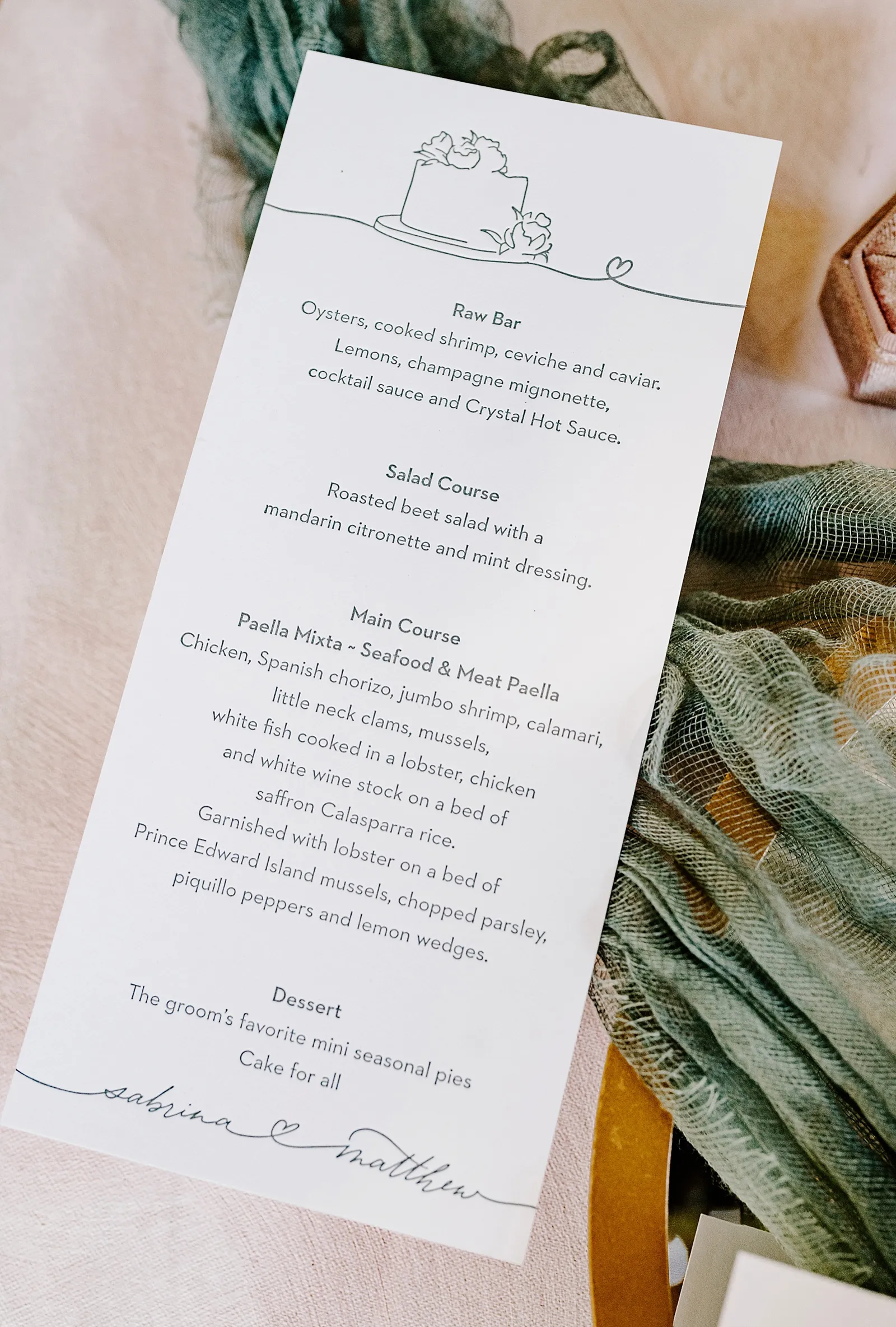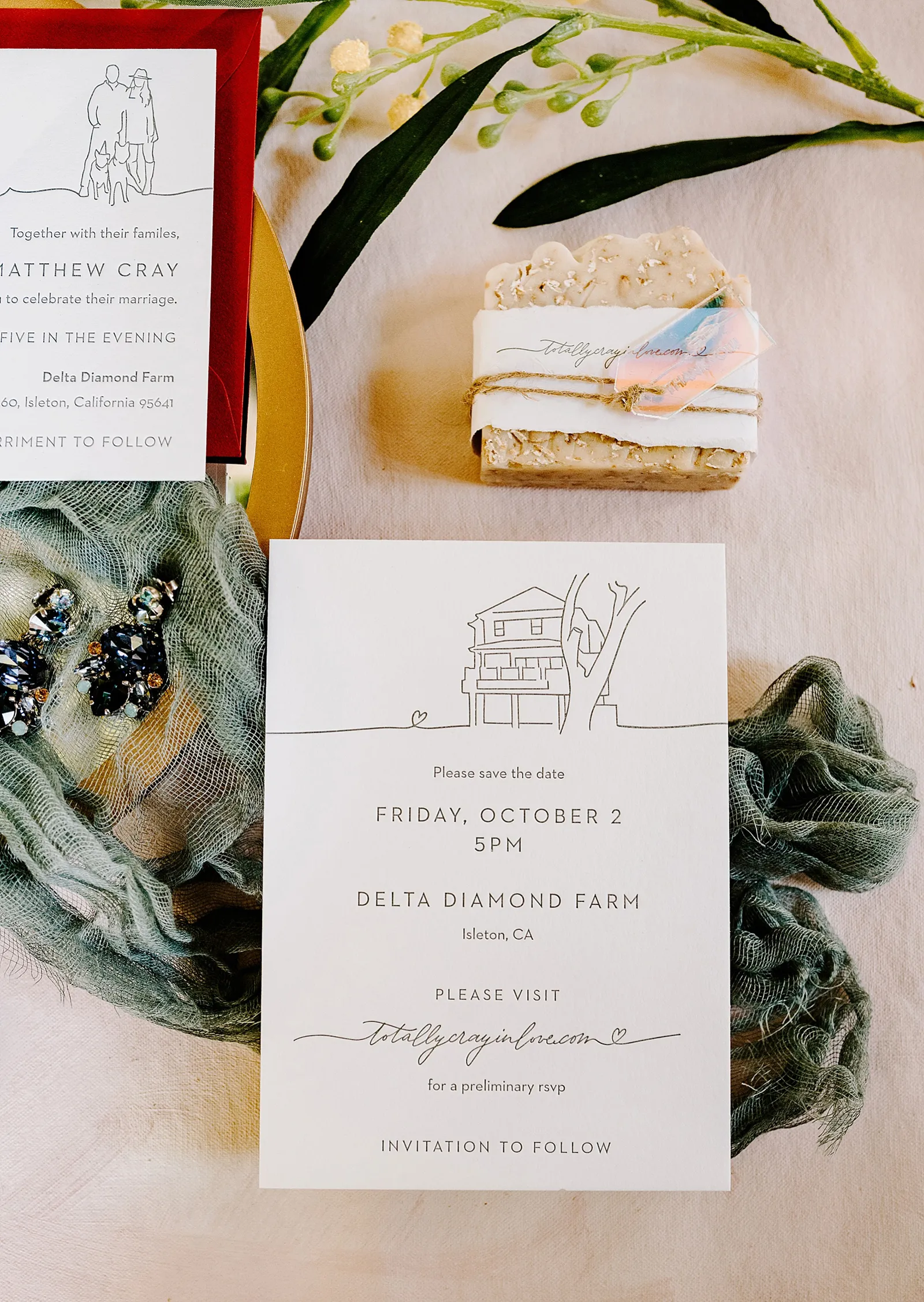 See more from this shoot here.
Special thanks to Mitch and Barbara Peter for loaning us their '67 Mustang, our real couple models, Sabrina & Matt, and all of the professionals who contributed to this feature!