Lea & Sam Allen Written by By Jenn Thornton
Photography by Jacqueline Photography

THE COUPLE: Lea & Sam's

Wedding Date:
May 31, 2008
On a gorgeous late spring day, Lea and Sam Allen exchanged rings and vows during a marriage ceremony that was greened for envy.
The roots for this union were first planted when the down-to-earth couple met at UC Davis as students of the university's landscape architecture program. Love eventually bloomed for the budding friends, and during a graduation trip to the Big Island of Hawaii, Sam proposed to Lea in Pololu Valley amid the island's lush flora and fauna, spectacular cliff faces and a beautiful black sand beach. The backdrop of this striking setting mirrored the couple's earthy aesthetic and love of the natural world. It also proved to be fantastic inspiration for their wedding day, which took place at UC Davis Arboretum's white flower gazebo, where, as college co-eds, Lea and Sam spent many years studying their passion or laying in their favorite tree—a towering Algerian Oak.
"Our wedding was themed 'A Walk in the Park' and was reflective of the eco-chic-movement," Lea says. "We are both landscape designers, love nature, and consider ourselves modern and artistic. We wanted our wedding to reflect that." Mission beautifully accomplished. Lea and Sam's ceremonial palette featured earth tones—leaf-green and chocolate brown—with bright green wheatgrass surrounding the cake and integrated into tabletop arrangements. With their structural eye and professional expertise, the couple also incorporated architectural forms of orchids, willow branches and contrasting green textures into all aspects of their wedding, including floral arrangements that utilized stones, a contrast of elements that complemented the coexistence of opposing forces in the natural world—not unlike two different personalities bound in one marriage.
Because the couple describes themselves as "loving, free-spirited and easy-going," their wedding was designed to enhance those qualities, while traditional aspects received a modern twist—the bride wore a sophisticated dress but no veil, the groom a suit in lieu of a tux, and guests sat in an informal circle around the couple, rather than behind them. Particularly touching for Lea, whose father passed away when she was 15, was walking down the aisle with her mom and her mom's boyfriend Joe, a long-time part of her family. She did, however, honor her father with a moment of silence during the ceremony, and at the reception, showed a slideshow of family photos, of which her father was included. Lea's sister also honored the girls' late father, as well as Lea, with a beautiful speech about the relationship between father and daughter.
The reception, held at the UC Davis Alumni Center, continued the celebration. Lea and Sam rented a photo booth from Picture Perfect Photobooth Rental for guests—a unique touch and a huge hit. From there, the newlyweds honeymooned in Abaco, Bahamas.
Lea says that what made her wedding truly special was that she and Sam kept everything true to who they are as individuals and together as a couple. "The highlight of our wedding was being surrounded by all of our friends and family who gathered just to celebrate love," Lea says. "It was a really beautiful thing." That's the way love grows…
Lea & Sam's Wedding Resources
Tips
Lea says, "My advise would be to never forget the reason why you are planning a wedding in the first place — because you have found your soul mate and are going to spend the rest of your lives together! It is important to remember that because a wedding is about putting together a beautiful day where guests can celebrate your love. Wedding planning can be overwhelming, but when you can take time to remember the reasons, then you cherish planning the wedding instead of stressing about it."
Changed
Lea says, "I wouldn't have done anything differently. Our wedding was so true to who we were and came together beautifully. The only thing I could say is that organization and starting early is key. I got a little panicked toward the end about how everything was going to come together, and it did. I just would have started locking down venues and deciding on the details earlier on."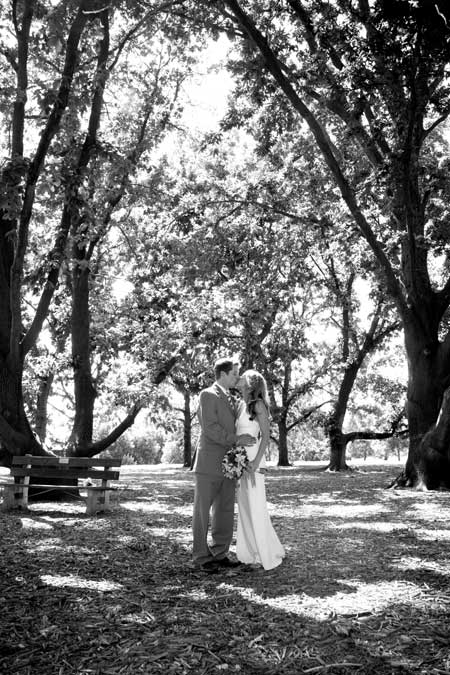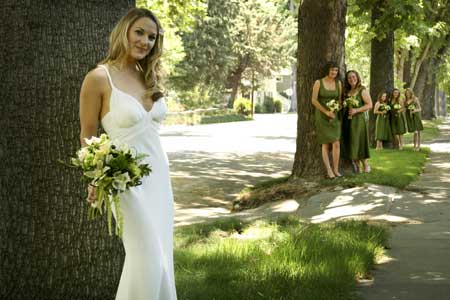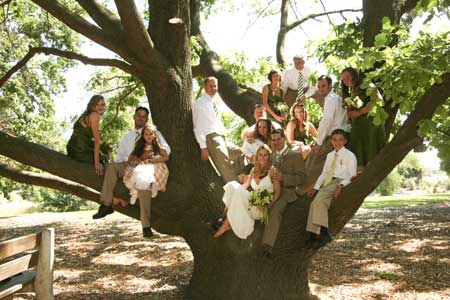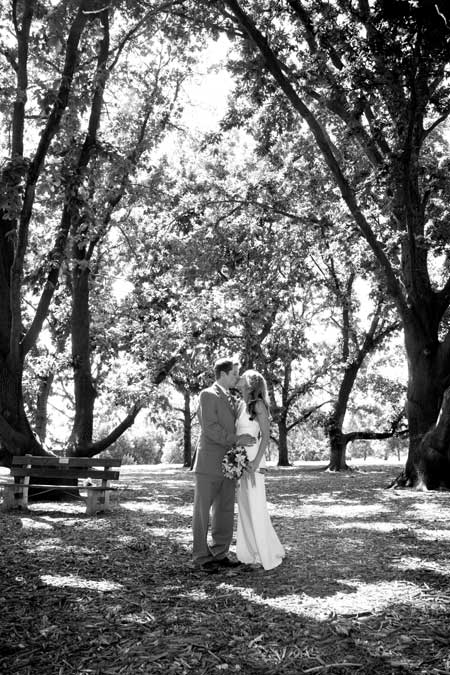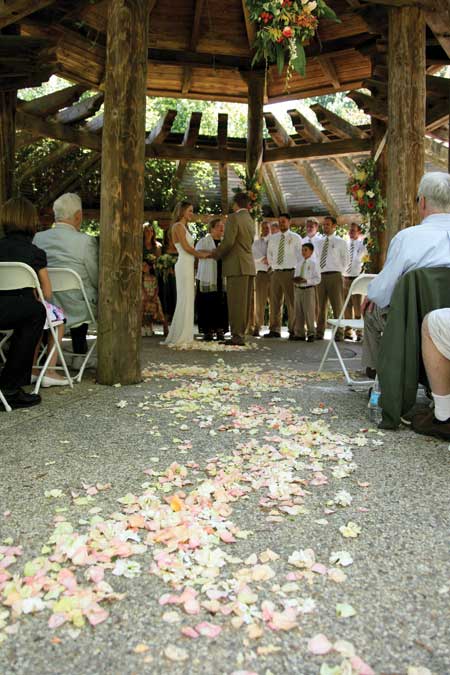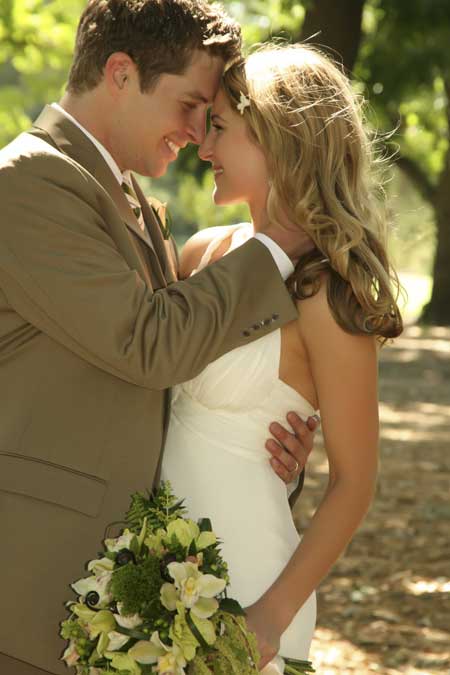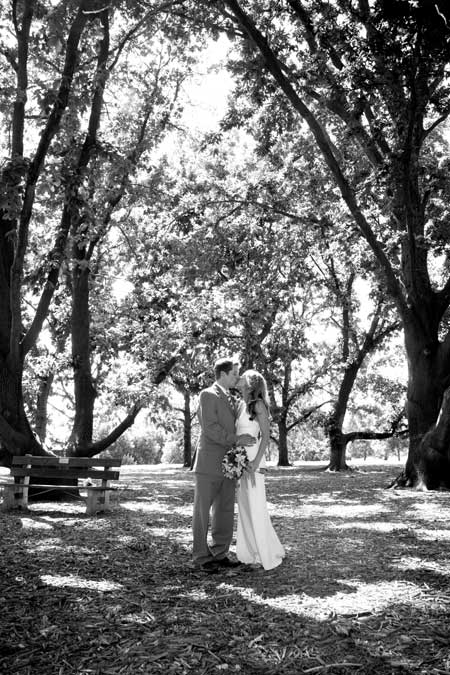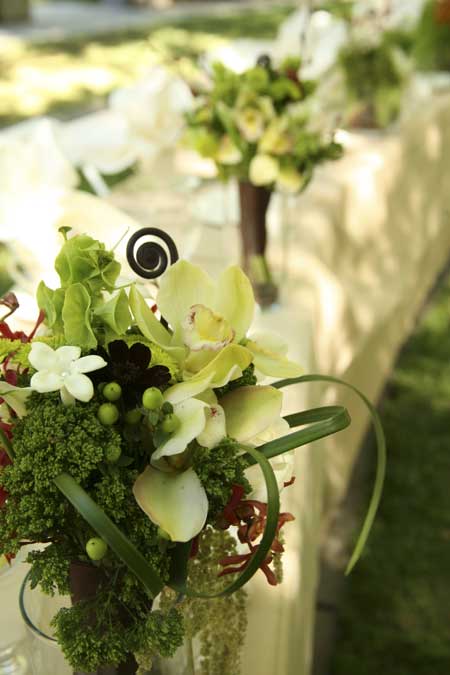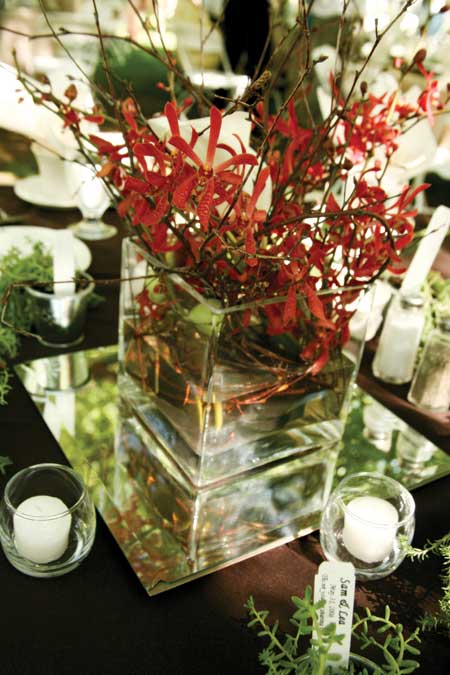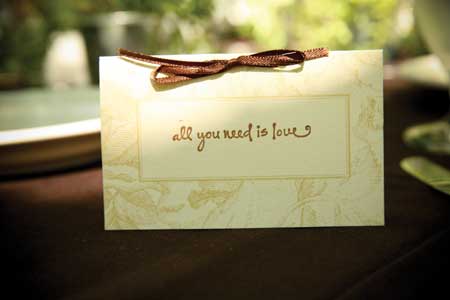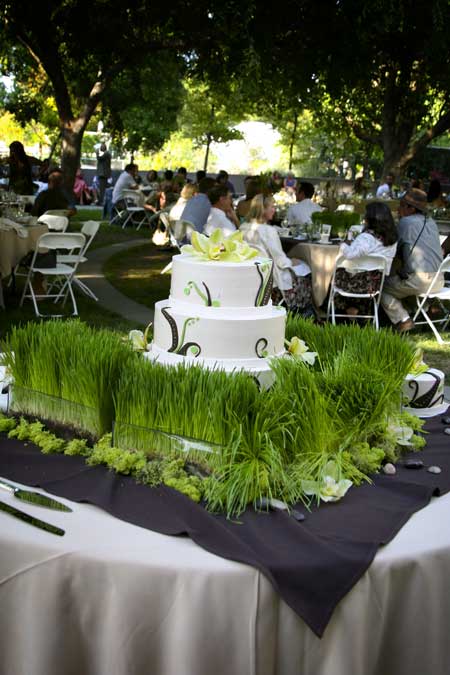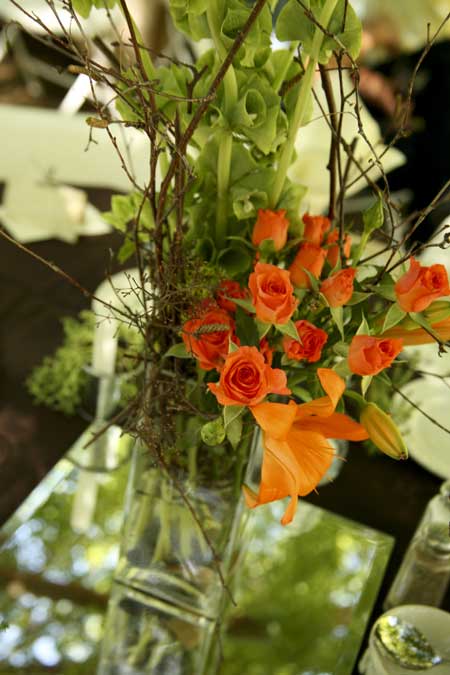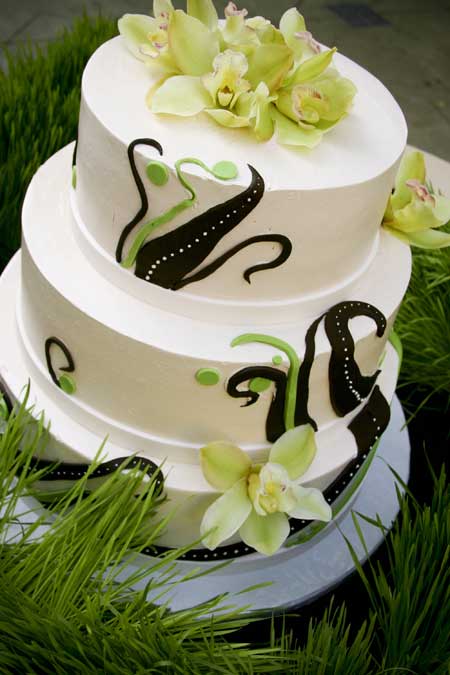 Ceremony UC Davis Arboretum
Officiant Re. Lori Levisen
Reception UC Davis Alumni Center
Photobooth Picture Perfect Photobooth Rental
Phone: 916-384-6113
Hair Ashley Mathews, Honey Salon
Flowers Visual Impact Designs
Invitations Wedding Paper Divas
Wedding Gown House of Fashion
Bridesmaid Dresses Flair Brides Maids Boutique
Hair and Makeup Shana Beals
Caterer University Catering
Dance Lessons The Ballroom
Transportation Sacramento Limo Club
Rental Davis All Star Rents
Father-Daughter Dance All You Need is Love by The Beatles
Mother-Son Dance Combined with the Father/Daughter Dance
Cake Cutting Better Together by Jack Johnson
Garter Let's Get it On by Marvin Gay
Bouquet Ladies Night by Kool and the Gang