Luciana & Kevin Johnson Written by By LeeAnn Dickson
Photography by Sharpe Photographers

THE COUPLE: Luciana & Kevin's

Wedding Date:
June 7, 2008
With 170 guests, including their grandmothers and relatives from Italy watching, Luciana and Kevin Johnson celebrated their marriage their way.
"We both knew from the get-go," Kevin says of the day he met Luciana in 2001, "we would be together." Kevin proposed to Luciana on a hillside in Tuscany last year. They were winding up a European backpacking adventure and made Italy their last stop in order to visit Luciana's family. Kevin bought a ring in France and had kept it hidden in his backpack for nearly three weeks waiting for the perfect moment to ask Luciana to join him in marriage. At first, seeing him on one knee, she thought he was joking. She quickly realized he was serious and her laughter turned into happy tears.
They chose to commemorate their first meeting and planned to celebrate their wedding on the seventh anniversary of that day. The couple wanted a lovely and a memorable event—however, they were going to do it their way. "We planned the entire event together," Kevin says. "We were on the same page and did exactly what we wanted." They also knew that their wedding would be the one time where everyone they loved and cared about would be together in one place. With this in mind, they were determined to take full advantage of this rare opportunity.
The couple decided to extend their joyful celebration over a few days. They selected the lovely and remote Rancho Cicada Retreat for the weekend-long celebration. Many of their closest friends and family camped alongside the couple in riverside luxury campsites. They chose their wedding ceremony and reception to complement the stunning natural surroundings. "We wanted our wedding to enhance nature's beautiful scenery," Luciana says, "not take away from it."
In a unique twist, there were two best men—instead of having a maid of honor, Luciana's thirteen-year-old brother, Jace acted as her best man. "In my life there is no one that could have been there for me other than my brother," says Luciana. "I love him dearly."
Harpist Pamela Pamperin played during the ceremony, and then a live rock-and-roll band took over for the reception. The couple's first dance was to "If I Ain't Got You," by Alicia Keys—a song that expressed their feelings for each other just perfectly: "Some people want it all, but I don't want nothing at all if it ain't you baby."
Most of the wedding day was a mix of customary and non-traditional, just the way they planned it. Luciana walked down the windy dirt path through trees wearing white flip flops before changing into conventional heels with the help of her dad. To add to the fun, the couple and bridal party happily skipped down the aisle after the ceremony.
As a wise person once told them, "Remember the marriage is for the couple and the wedding is for the guests." Luciana and Kevin took the advice and had a ceremony and party that their guests will never forget.
Luciana & Kevin's Wedding Resources
Tips
Luciana says, "Planning a wedding is extremely time consuming…make sure you frequently take a 'time-out' from the wedding whirlwind to spend quality time with one another. In that time put the wedding talk aside, enjoy each other's company and just…be. Make sure to stay on the same page…compromise. Finally, on your wedding day, make sure to soak up every second, every detail and all the joy that surrounds you because it is true…the time will fly by."
Changed
Luciana says, "Nothing! We had our wedding planned out very well with the help of our wedding planner. We thought out very carefully about what we wanted and what we did not want. We put a lot of thought into what was important and what was not important to us. The day of our wedding was amazing!"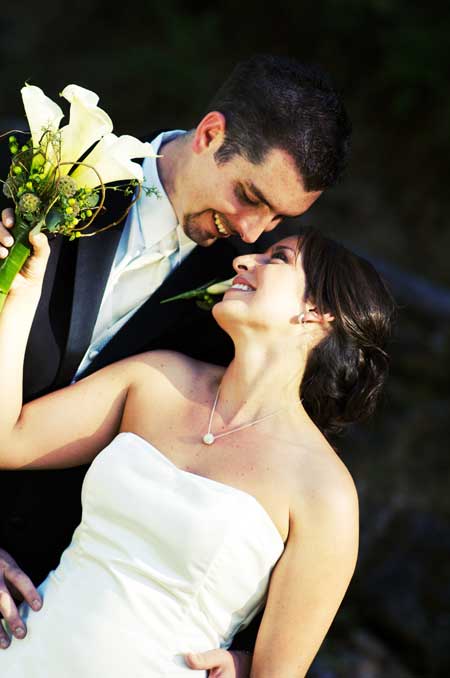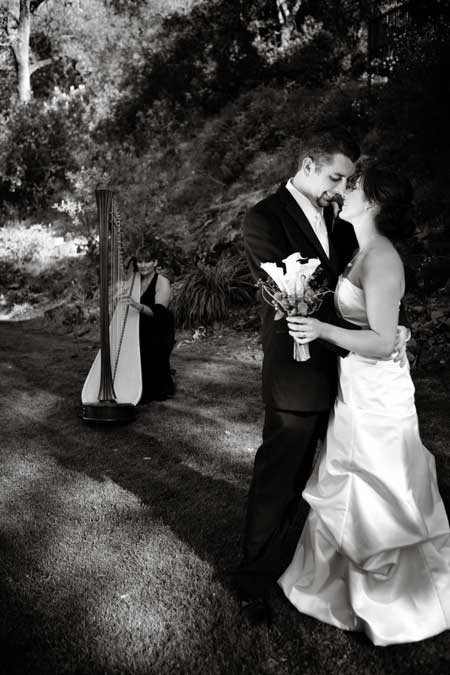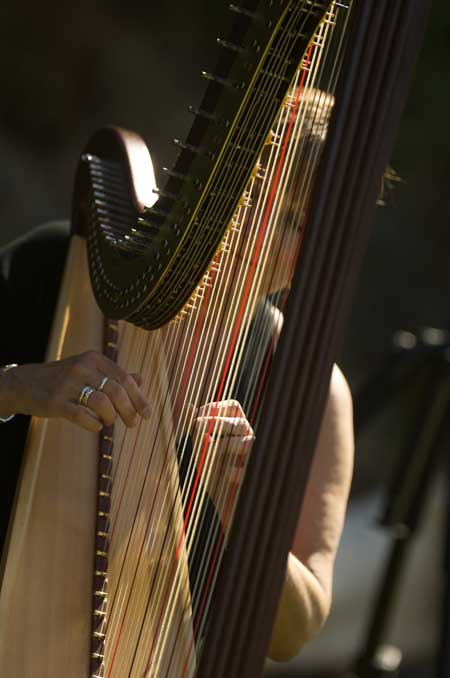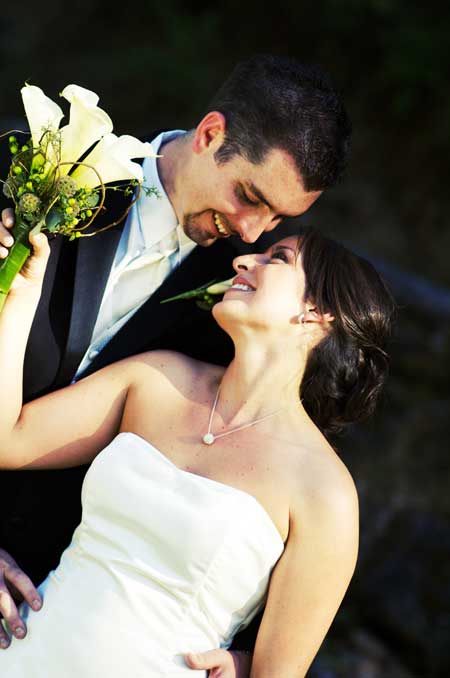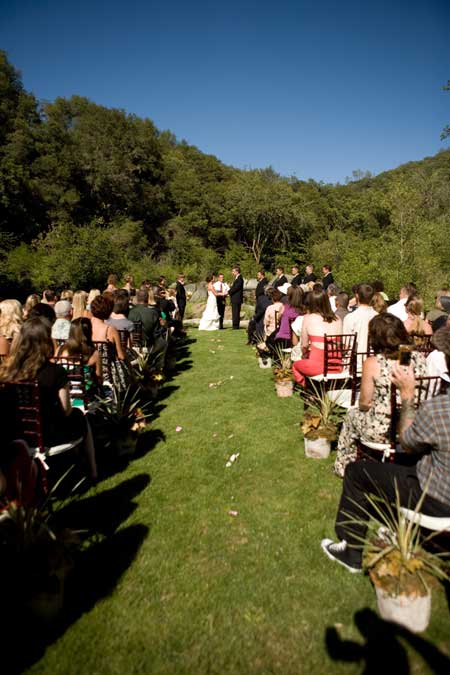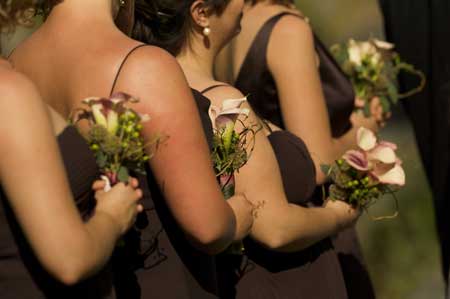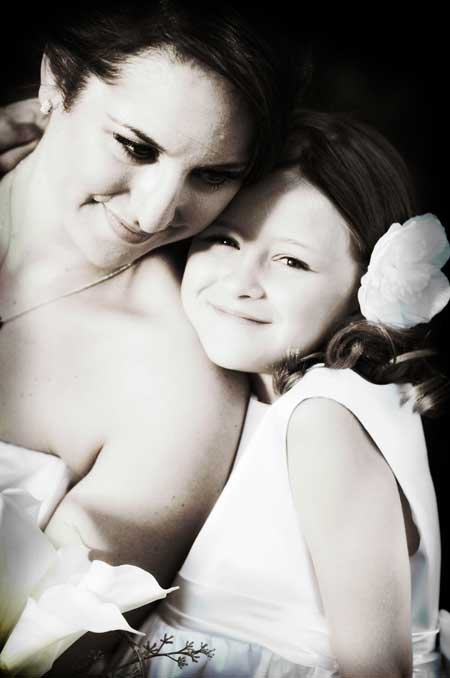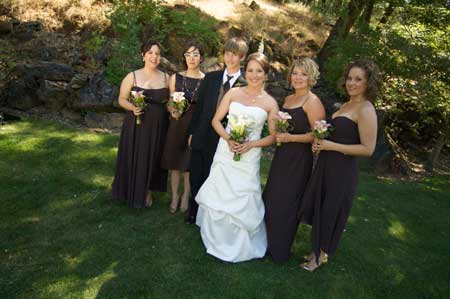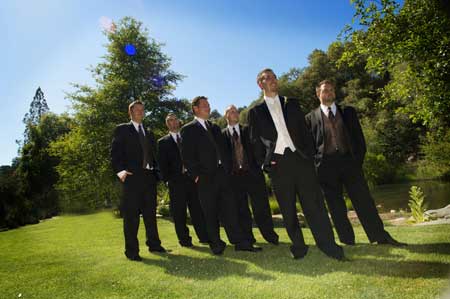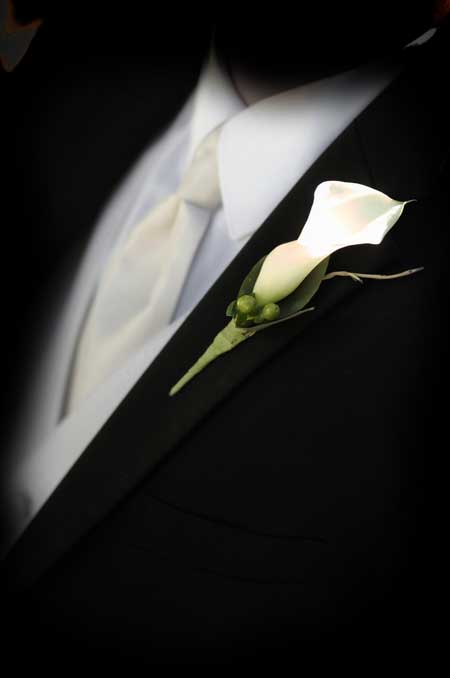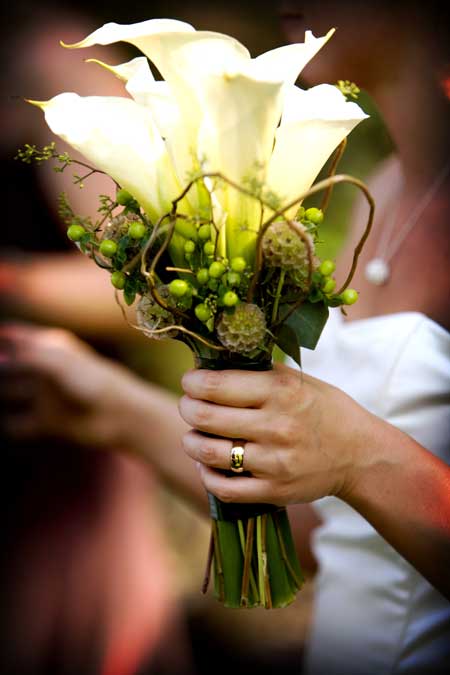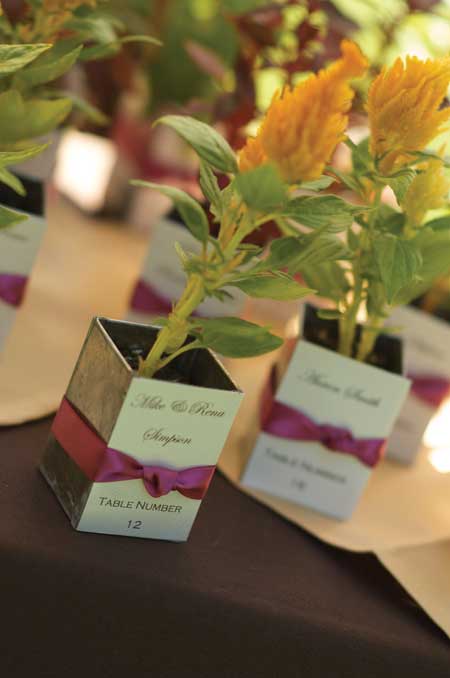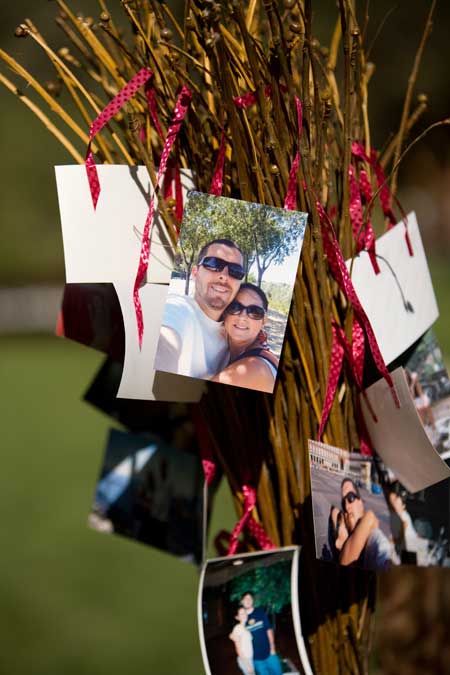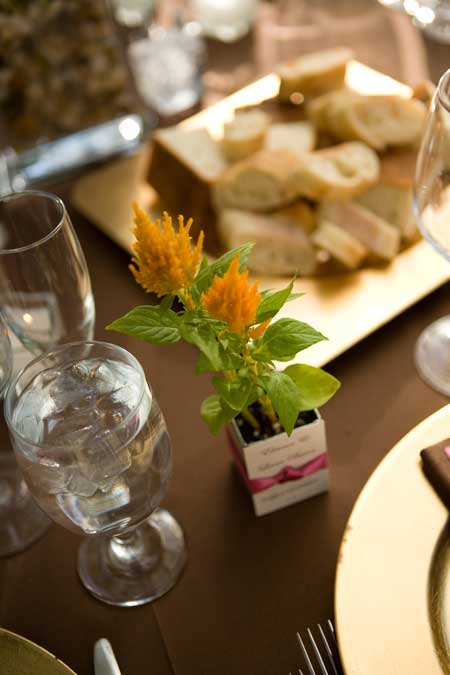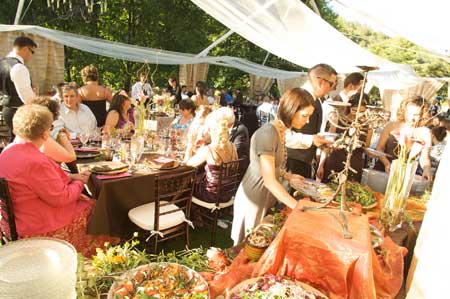 Ceremony Rancho Cicada Retreat
Officiant Bride's Uncle, Mike Simpson
Ceremony Music Pamela Pamperin, Harpist
Phone: 916-425-4719
Website: www.harplady.com
Reception Rancho Cicada Retreat
Wedding Planner Plush Weddings
Hair Tara Floor, Article Salon Spa Boutique
Flowers Twiggs Floral Design Gallery
Wedding Gown Jessica McClintock
Bridesmaid Dresses David's Bridal
Groomsmen Men's Wearhouse
Hair and Makeup Jeff Jarwin, Article Salon Spa Boutique
Rings DeVon's Fine Jewelers
Jeweler Devon's Fine Jewelers
Caterer All Seasons All Reasons
Cake Freeport Bakery and Ettore's
Favors Potted plants from Pietro Talini's Nursery
First Dance If I Ain't Got You by Alicia Keys
Father-Daughter Dance Time in a Bottle by Jim Croce
Mother-Son Dance What a Wonderful World by Louis Armstrong